Our favorite little thing
Hi friends 😀 Happy Sunday! Hope you're having a beautiful day <3
I had an amazing little date night with that seksi man I'm married to 😉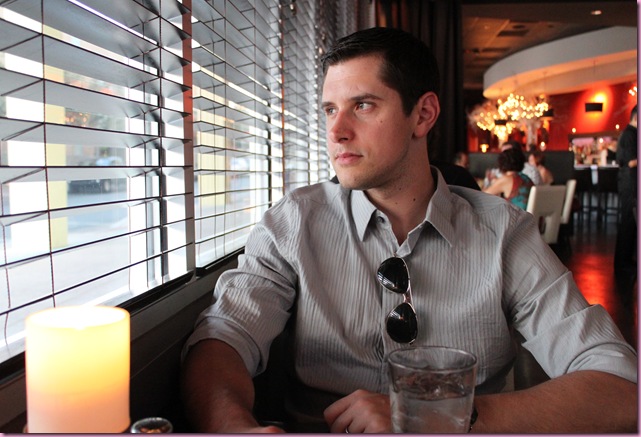 The sign of an excellent meal?
When your table looks like this: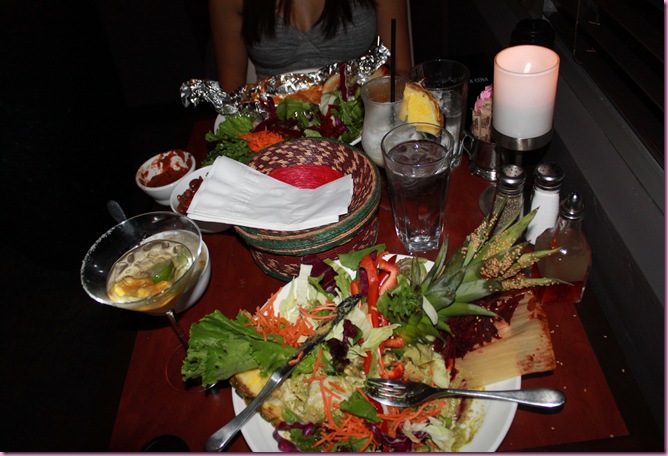 Feastly.
For dinner, we went to our favorite Tucson place: Cafe Poca Cosa.
I've written about Poca Cosa many times –and the Little Poca Cosa, which is a breakfast/lunch cafe- but if you're ever in Tucson, eat here. The food is so fresh and flavorful, and the ambience is romantic and Mexican chic 🙂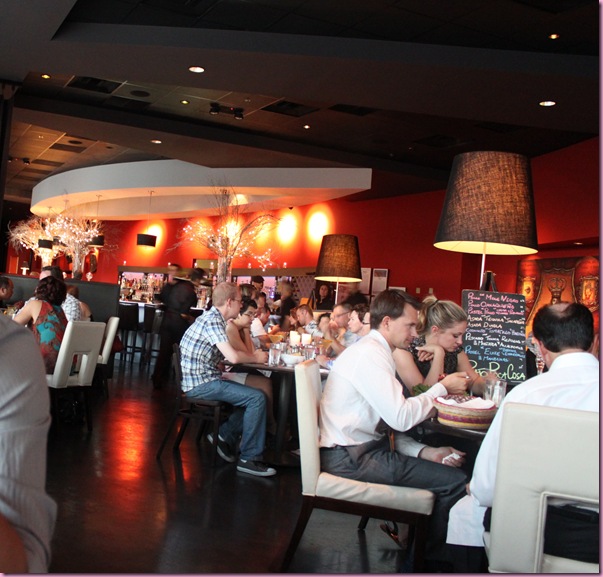 The chef bases the menu off what's fresh in the market, so it changes daily. Here was last night's menu: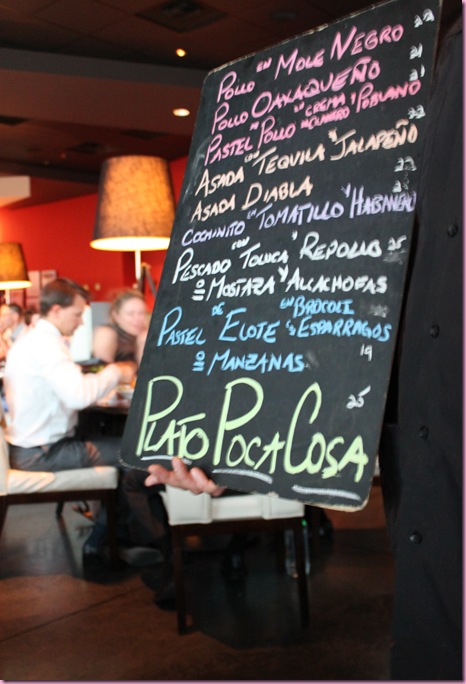 [The server thoroughly explains all of the options and ingredients]
3 chicken dishes, 2 beef dishes, 1 pork dish, 1 fish dish (with choices of 2 sauces) and 1 vegetarian dish (which the chef would choose 2 out of her over 200 options). At the bottom is the Plato Poca Cosa- the chef chooses 3 items of her choice and if multiple people at your table order the Plato Poca Cosa, no two plates will look the same. Another thing is that none of the dishes can be altered- all of the ingredients are there for a reason.
The Pilot enjoyed some sangria (and a margarita), and I was jealous until they brought me out a virgin Pina Colada.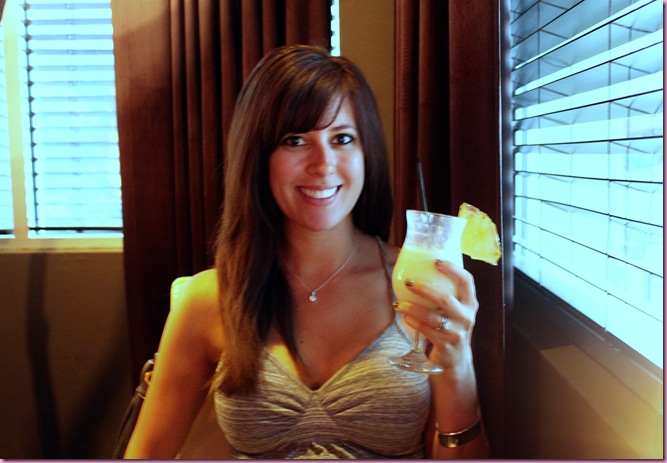 So fruity and delicious.
We had about a thousand fresh chips with homemade salsa (which was warm instead of cold.. I swoon)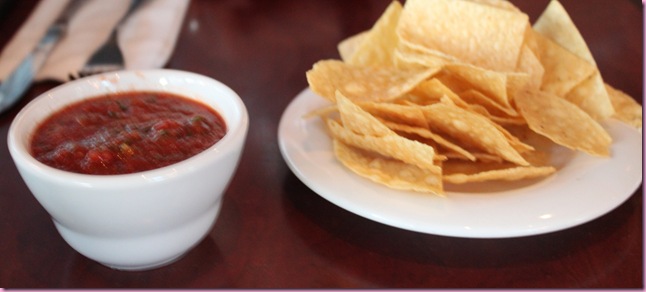 For our entrees, I rolled with the pescado, with the tomato basil broth. It was lightly breaded and baked in foil, topped with a citrus cabbage slaw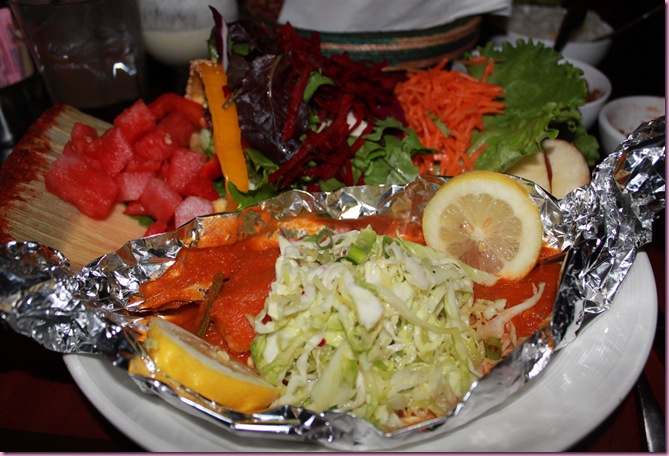 My favorite part about the meal is the salad- it's always different and has a beautiful array of fruits and veggies. Mine came with cubed fresh watermelon and slices of apple on the sides, a tamale husk garnished with chili, shredded beet, bell pepper adorned with sesame seeds and carrots.
The Pilot ordered the pollo pastel, shredded chicken within a tamale with a pesto-type sauce.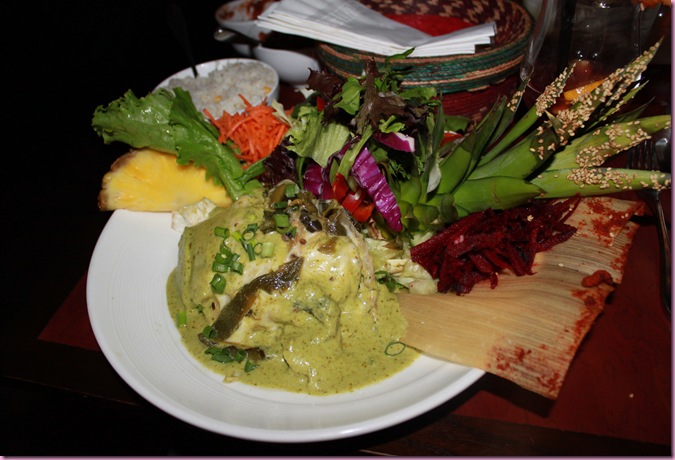 They also bring soft corn tortillas, beans (that taste like my nana's) and fluffy rice.
Food baby or real baby?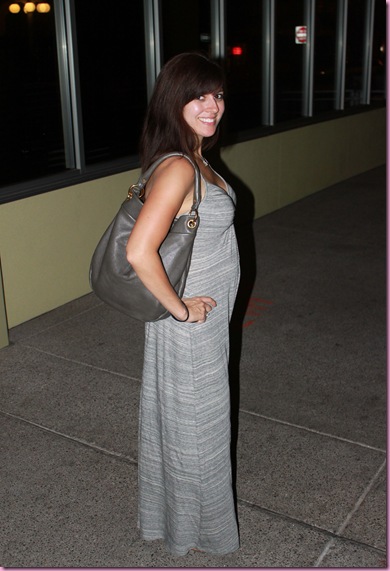 I'll go ahead and call that twins 🙂
Enjoy your Sunday and I'll see ya later this afternoon with a Family post.
xoxo
Gina
Head's up: Last week of Summer Shape Up starts tomorrow! Please send your success stories and fun pics my way: fitnessista at gmail dot com [subject: SSU success]. I'll post them next Sunday 😀