Summer lovin': Embroidered tops
I always get a little giddy inside when embroidered tops are in style.
They don't just scream summer… they scream summer whilst dancing at a pool party, margarita in hand. They're perfect for everyday, breezy, great for traveling and can be paired with so many different things.
This is my newest love: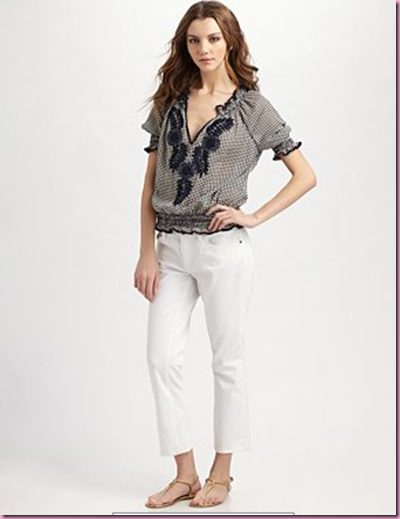 Tory Burch
I actually didn't buy it because I couldn't justify the price with the changes my bod is going through. So if you buy it, let me know so I can be jealous 😉
Some other faves: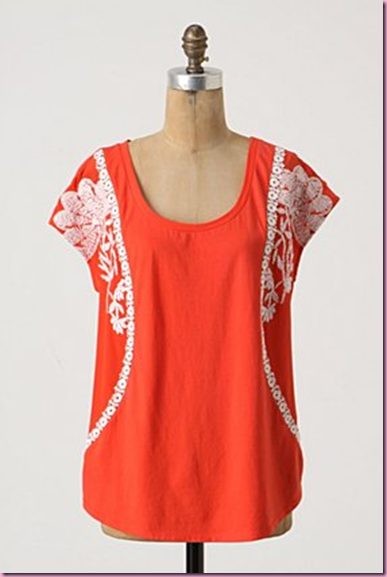 Anthropologie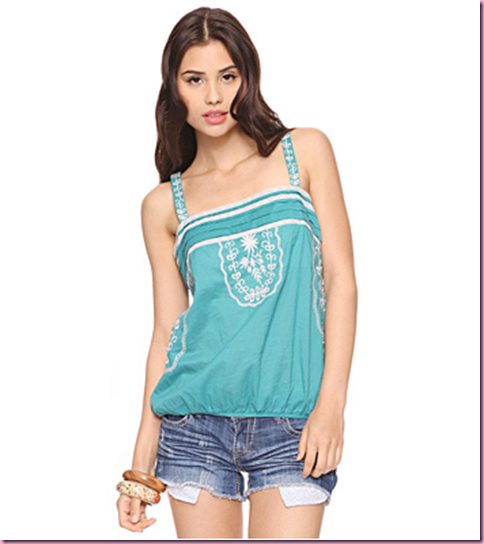 Forever21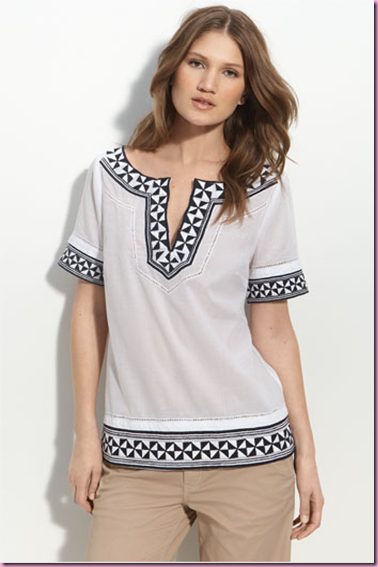 Tory Burch
The embroidered look is also great on dresses: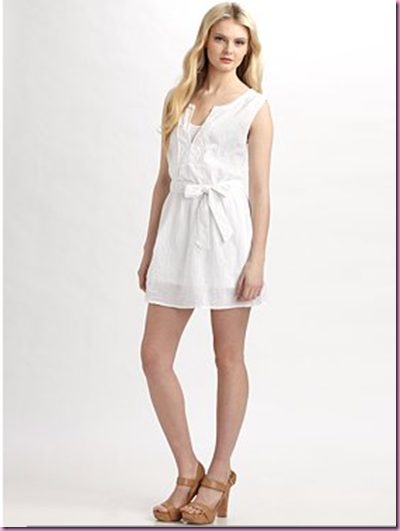 Ella Moss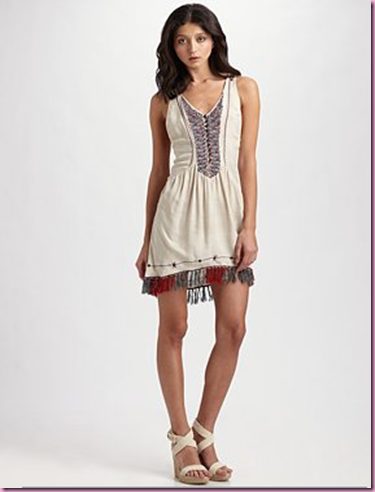 Of Two Minds
You can find them in pretty much any clothing store, but here are some tips to keep it from looking too frumpy:
-Don't mix baggy with baggy. If you're rolling with a more flowy, loose-fitting tunic, pair it with skinny crops or leg-licious shorts.
-Combine with classic jewelry to keep it from looking like a costume
-Look out for the shape of the top. If it's a total square and not tailored in the waist or sleeves, be on the lookout for another one. Add a belt for shape to a baggier dress.
How to wear embroidered tops:
-With denim cut-offs or cuffed shorts, wedge shoes or structured sandals
-With skinny crops and flats
-With a printed skirt (mostly for more form-fitting embroidered tops) and wedge shoes
-Over a swimsuit with a fedora 😀
Are you rocking the embroidered trend this season?