and in with the new: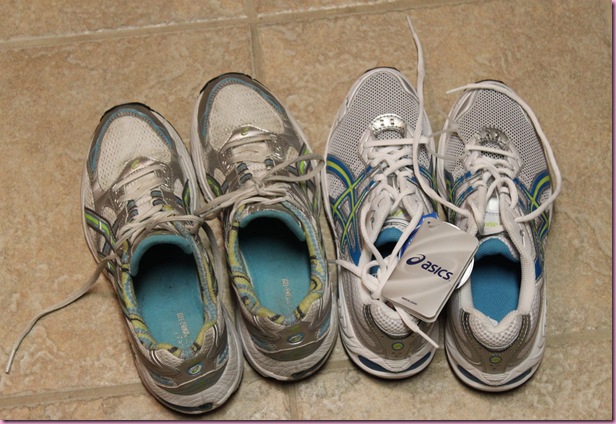 It was high time for some new sneaks up in herrrre. They had a long life of kickboxing, BodyRock, dog walking, and walking around the track with my Kindle.. it was time to bid adieu. The new ones are from Kohl's- they always have a good selection (and sweet deals) on Asics. The only bummer was that there was nothing in pink or purple 😉
How are you doing? I'm so so glad you guys liked the Spring Fever playlist!! It's always fun to refresh the iPod with new workout jams. Also glad to hear I wasn't the only who slept in this morning 😉
Despite my slow start, I ninja-kicked the to-do list,
walked Bella
snacked on two amazeballz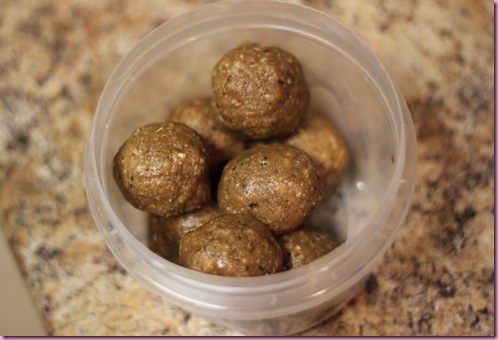 worked some more (lots of importante meetings coming up!)
and made a delicious and simple lunch.
Chopped Greek Salad

-1 large organic cucumber, seeded and diced

-1 organic red bell pepper, diced

-2 handfuls of grape tomatoes, sliced in half

-1 can organic chickpeas

-handful of chopped fresh parsley and mint

-juice of 1 Meyer lemon

-3 T hemp oil (or oil of choice)

-sea salt and pepper
I enjoyed some chopped salad atop a bed of arugula with balsamic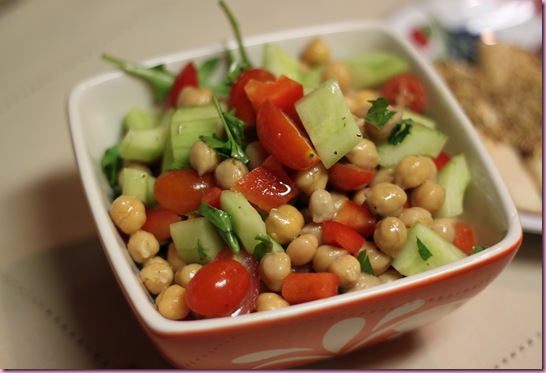 along with some organic chicken and stone ground mustard.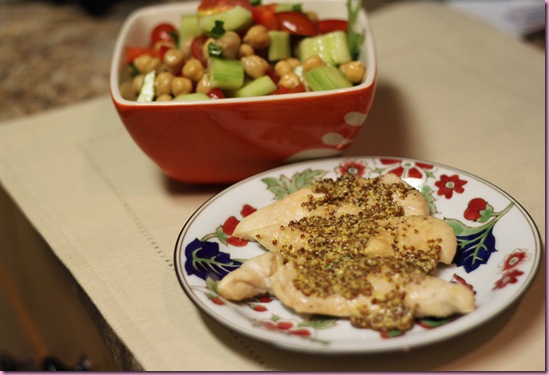 After lunch, I took my little *sis* to her first acupuncture appointment. (She actually has a brand-new baby blog!) It was glorious, per usual. I can't wait to take the Pilot when he's home- I know he'll love it 😀
The effort to wear non-workout clothes continues….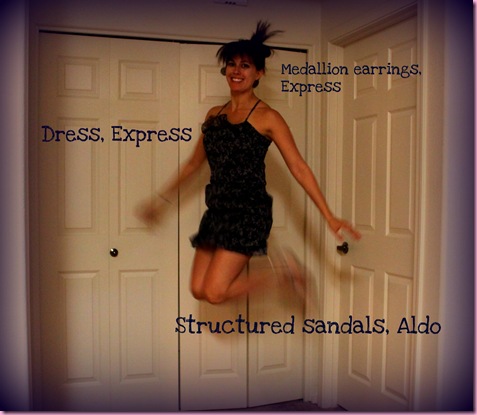 I'm off to dance, dance, dance, dance…. 😉
See ya in the morning!
xoxo
Gina
Planning on doing a video post in the morning- any requests??
Something to think:
Wild Geese
You do not have to be good. 
You do not have to walk on your knees 
for a hundred miles through the desert, repenting. 
You only have to let the soft animal of your body 
love what it loves. 
Tell me about despair, yours, and I will tell you mine. 
Meanwhile the world goes on. 
Meanwhile the sun and the clear pebbles of the rain 
are moving across the landscapes, 
over the prairies and the deep trees, 
the mountains and the rivers. 
Meanwhile the wild geese, high in the clean blue air, 
are heading home again. 
Whoever you are, no matter how lonely, 
the world offers itself to your imagination, 
calls to you like the wild geese, harsh and exciting–
over and over announcing your place 
in the family of things.