Hi friends! Happy Monday! How was your weekend? We are getting back from a whirlwind trip to Tucson.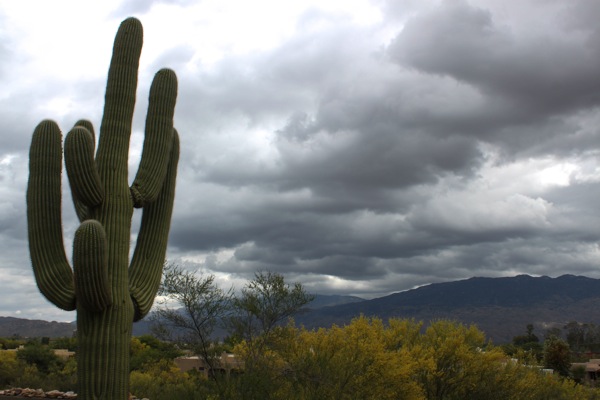 (see those little yellow blossoms? The hood of our car is still covered in them, despite driving down I-8 for many miles. Souvenirs haha.)
Kyle was in town for a wedding, so we had to drive down to see him and the rest of the fam. 😉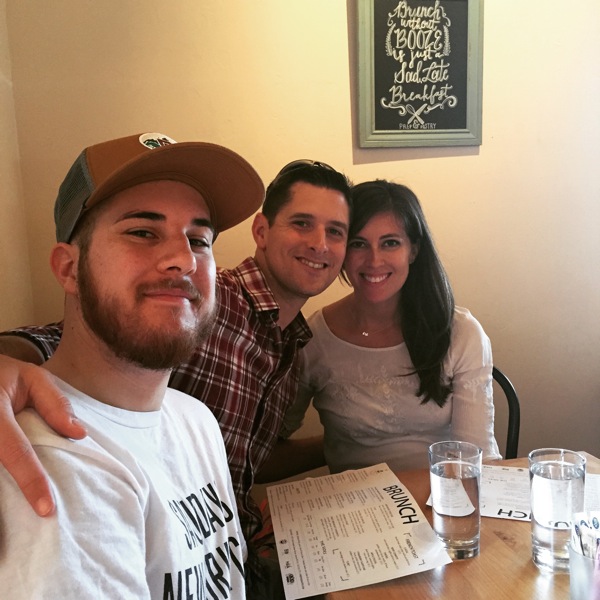 We were only there for a mere 45ish hours, but managed to see a lot of family and friends,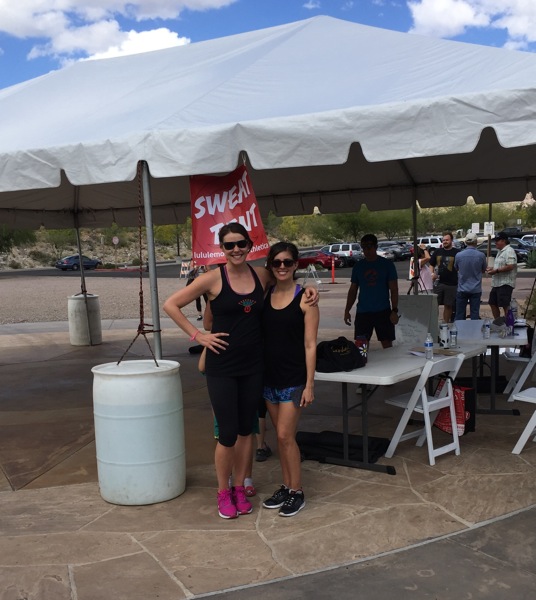 enjoy some fun activities,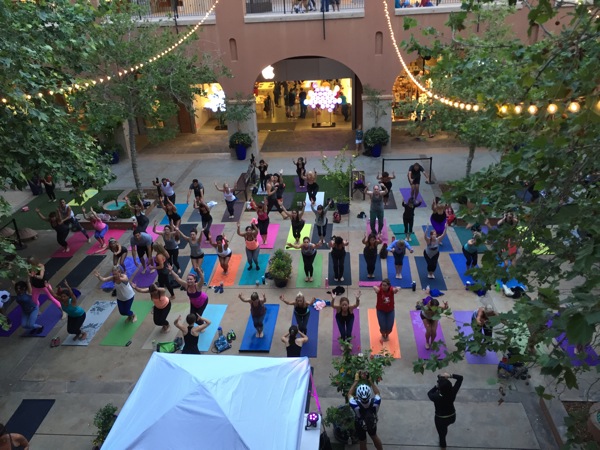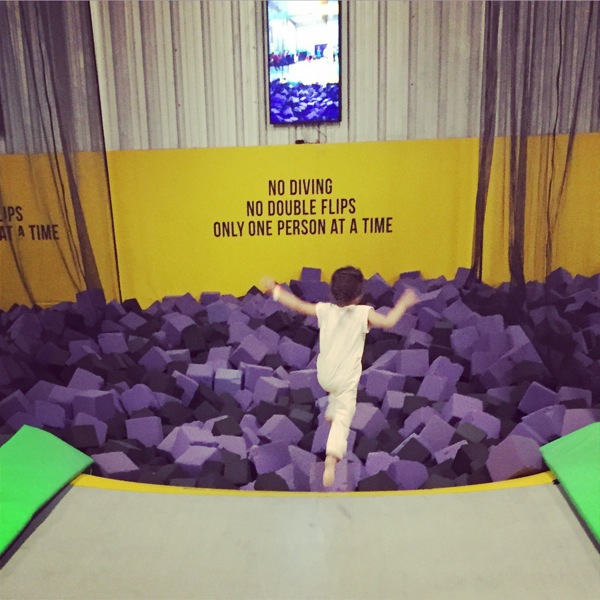 and eat some seriously amazing food.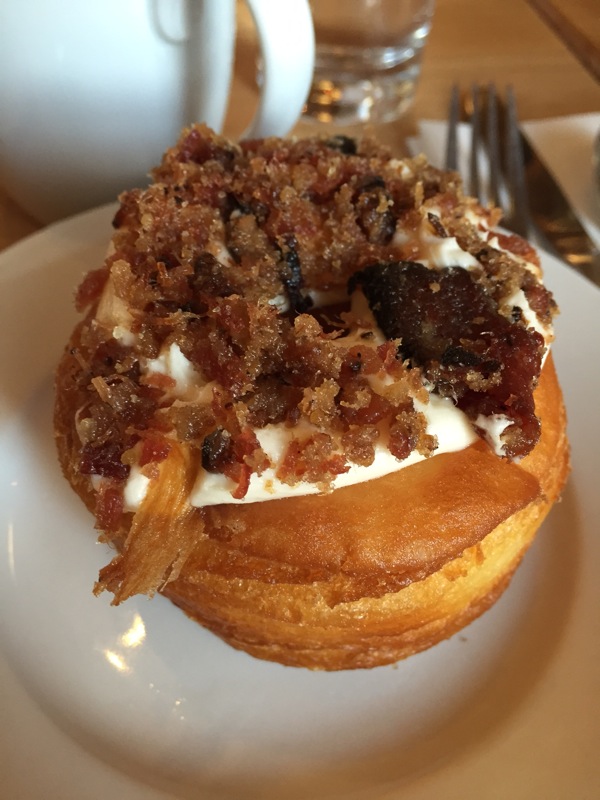 When we got into town Friday afternoon, the first stop was at the chiropractor. My hips and low back have been aching quite a bit, and I knew that one appointment would make life a lot more comfortable. 15 minutes, and I was a new person. A heads up if you are in Tucson: Dr. Switzer is beyond incredible (and she doesn't know I have a blog and am giving her a shout out or anything like that). She specializes in pregnant women, newborns and children, so she's extremely gentle, and I always feel better after my occasional visits.
Next, we met madre and the fam at her house to hang out for a while before dinner. We had a hard time deciding on a spot -we wanted everything since we'd missed our Tucson faves so much!- but in the end, we thought hibachi would be a fun family event, so we went to Sakura. It was Liv's first hibachi experience, and she loved it! The onion volcano was a huge hit. 😉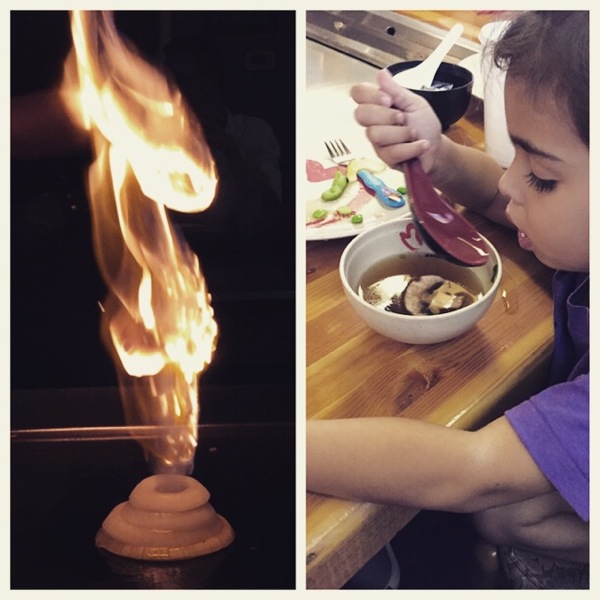 Saturday morning, we went with nana, madre, Kyle and Trevor to our new favorite brunch spot: Prep & Pastry.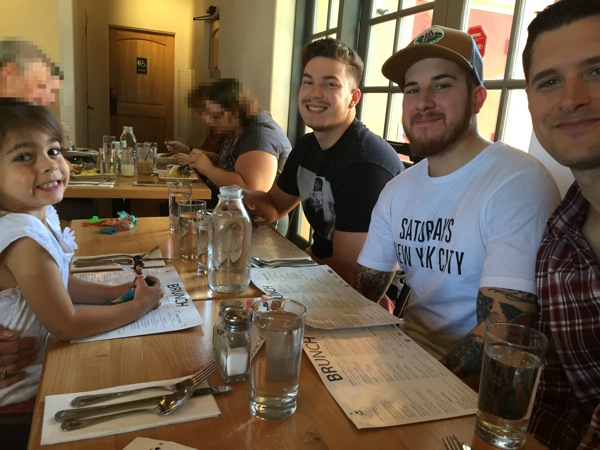 They have a unique brunch menu, with fun twists on classic faves,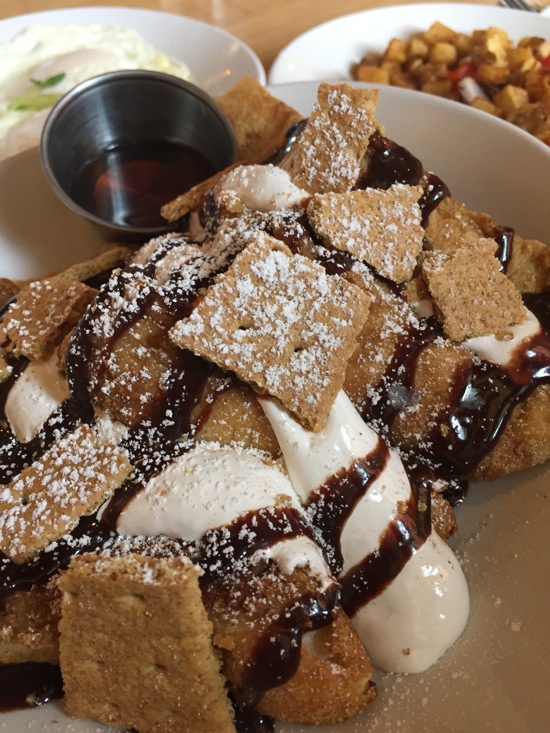 (check out Trev's s'mores French toast!)
and make so many of their offerings from scratch, in house. I ordered the simple breakfast with scrambled eggs, turkey sausage (freshly made, definitely not the kind in a tube), potatoes, and a gluten-free English muffin.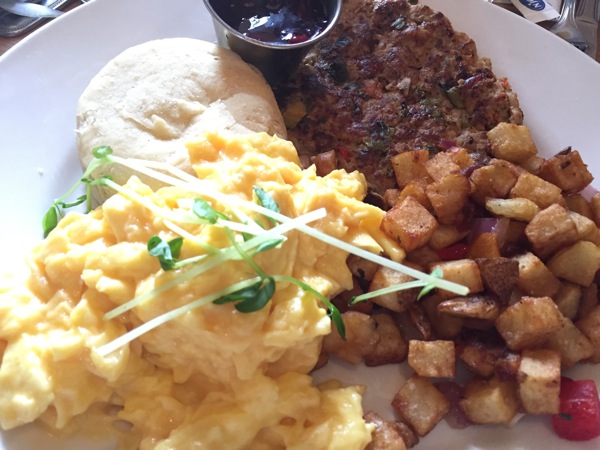 It was EVERYTHING. We also split a peanut butter and chocolate dosant (croissant + donut) + a maple bacon one for the table. It was perfection. They also have local beers, an insane Bloody Mary and mimosa menu, and KOMBUCHA ON TAP. (Dear kombucha, I miss you.). It's definitely a spot that we feel like we have to go to each time we visit! There's always a wait, and it's for a reason. 😉 The food is that good.
While we were in town, we also had an awesome brunch at my dad's house,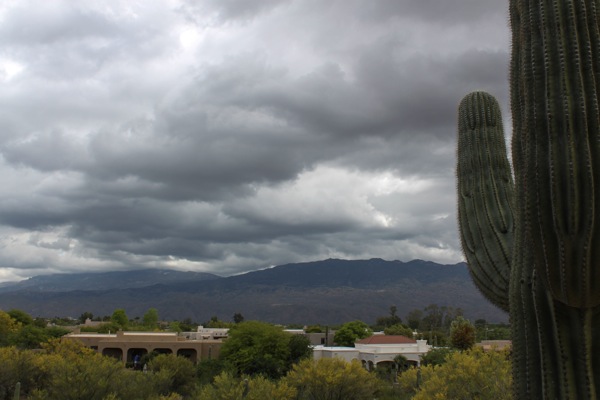 and we got to see our Tucson house. <3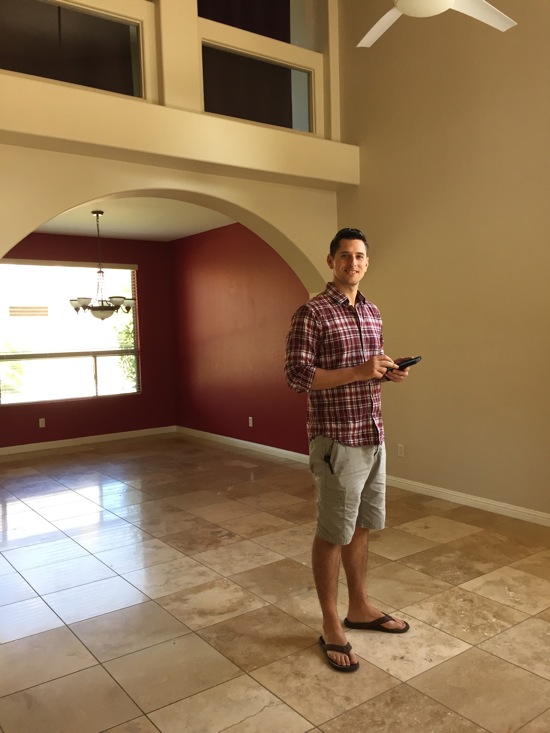 We've had tenants since we moved to San Diego, but they recently moved out and new tenants are on their way in. It ended up being serendipitous that this weekend getaway was planned for the house's empty weekend; we were able to stop by and take a walk through memory lane. Our tenants took great care of the property,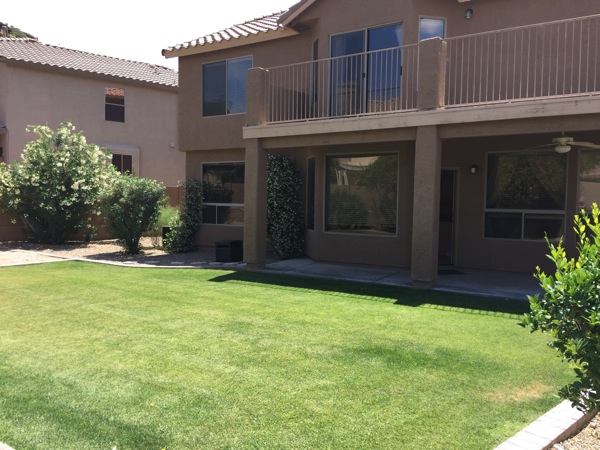 (they left these beautiful budhhas in the backyard)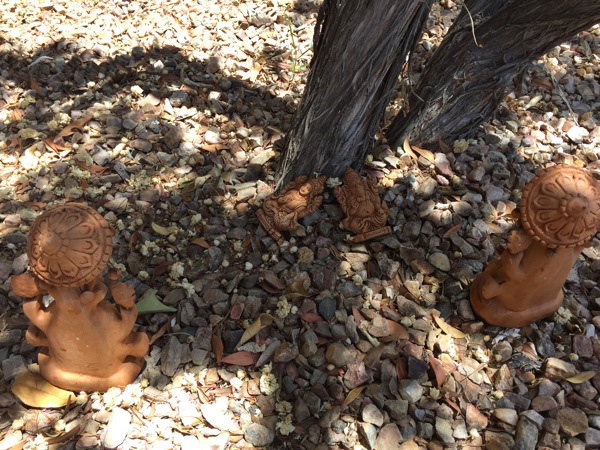 and the house and yard looked great. A flood of nostalgia (and pouty faces) washed over me,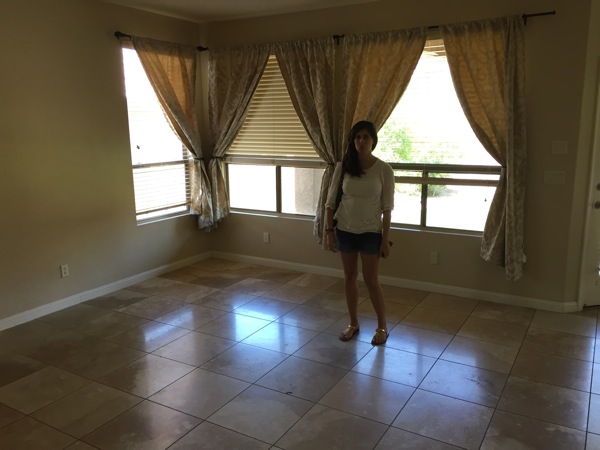 and I couldn't help but feel so comforted there, like we were about to move back in.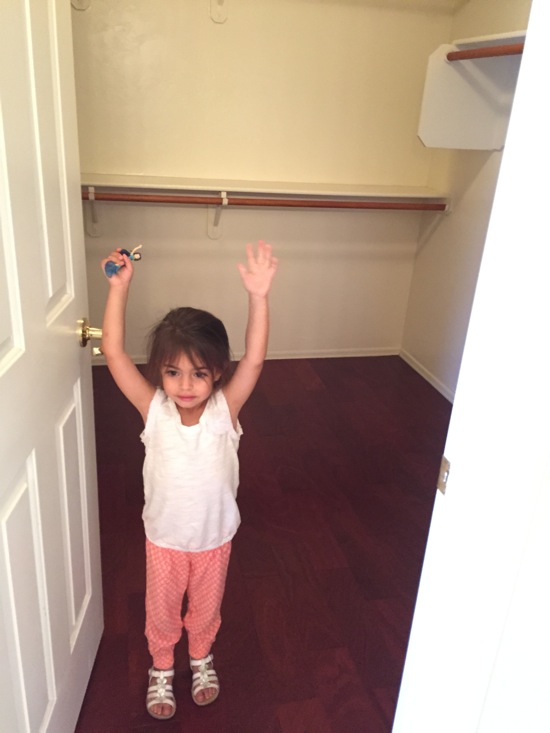 My clothes could breathe again hahah.
A sweet surprise: the little bird condo that the Pilot build years ago had a new family inside.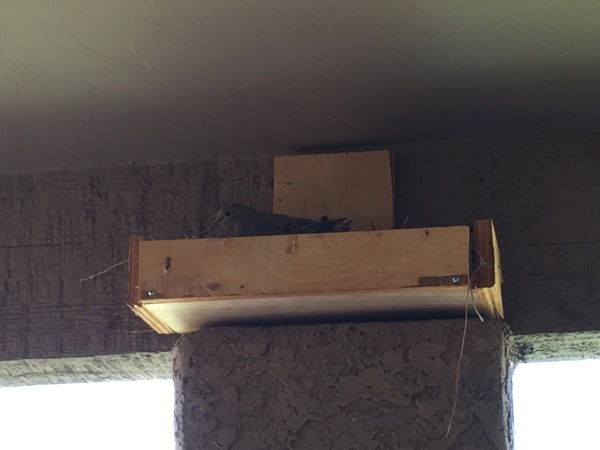 Mama bird was guarding her babies. I love that the turtle doves are still using it after all of this time! <3
We'll see you again one day, Tucson house.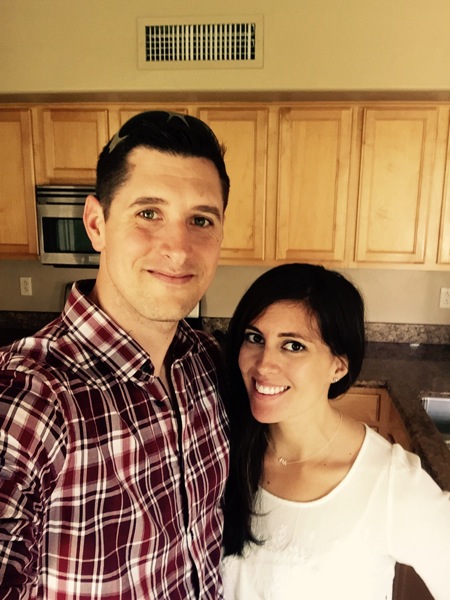 (Nana and Livi, sitting on the steps just like they used to when Liv was a baby and they'd wait for me to get home from teaching.)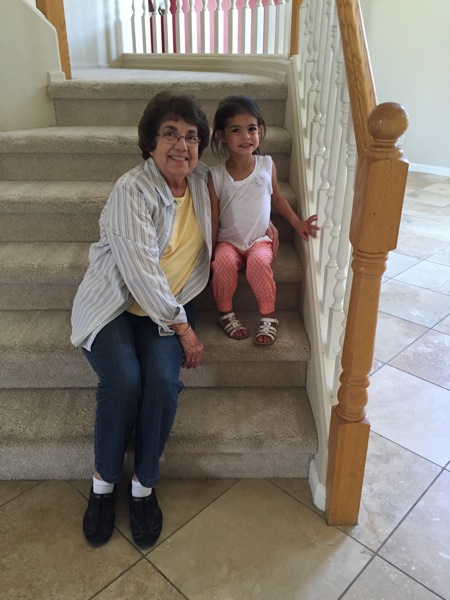 Today, it's back in the swing of life over here with BODYPUMP and adventures with my little sidekick.
What are you up to today? What was the best thing you ate all weekend? If you have siblings, do they live near you?
xoxo
Gina
I'll announce the winner of the coconut scrub giveaway this afternoon!
PS If you want to get in on the May workout calendar, sign up for the newsletter by leaving a comment and clicking the box below, or via the right sidebar. <3