Hi friends! Hope you've had a wonderful Monday so far <3
I'm sky blogging again- it's been a long day of traveling, rude cab drivers, and on-the-go food so it will be nice to get home and back in the swing of life.
We had a great last morning in Philly, though 🙂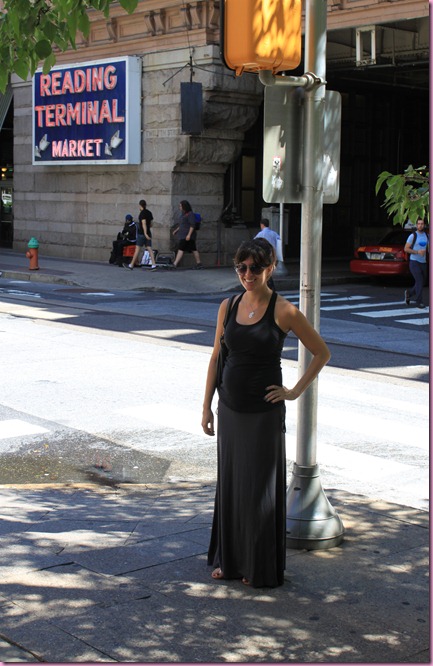 After sleeping in, blogging and munching hotel-made oats (with Vega protein and 1/2 a crumbled Macro Bar)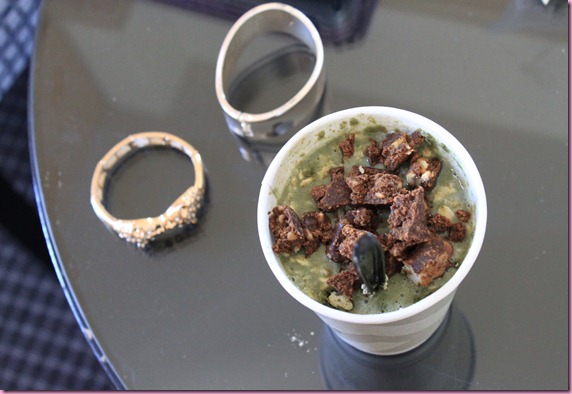 [I was eating it in the elevator and a man said, "well that looks very healthy." Nothing like green oats to shock random people]
we went on a mission to find somewhere for the Pilot to get his hairs cut.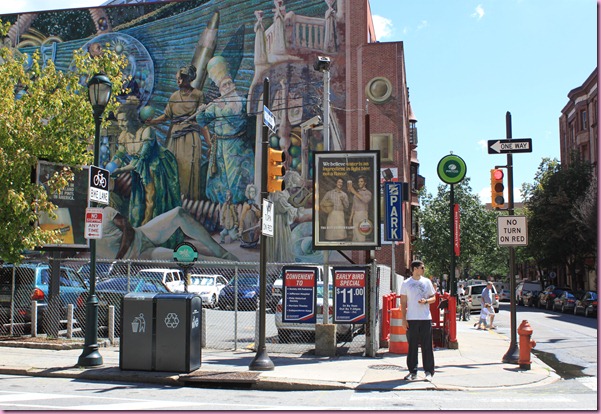 I went into the cute little stores while he tried to find a place, and it wasn't until an hour or so after our adventure began that we remembered most salons are closed on Mondays. My mom is a stylist.. I should remember these things 😉
So instead, we went to the Reading Terminal Market one last time so the Pilot could grab some bfast and I could grab lunch for the plane.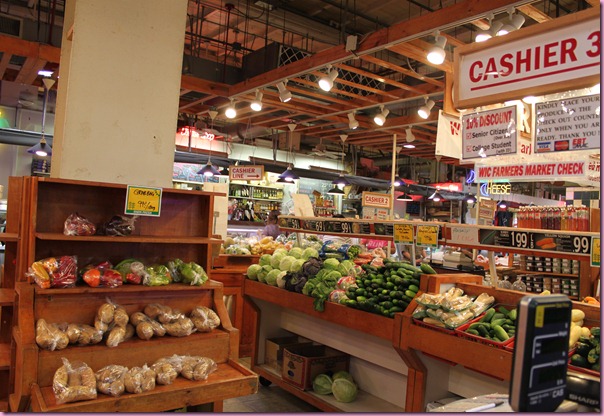 We do this almost every time we're on vacation- we find a place we like, and then we eat there every day. Remember in Vegas when we ate at Mon Ami Gabi for breakfast every.single.day? It's funny because part of me thinks that we should explore foodie options whenever we can, and the other part has a "if it ain't broke…" mentality.
He munched a stuffed savory crepe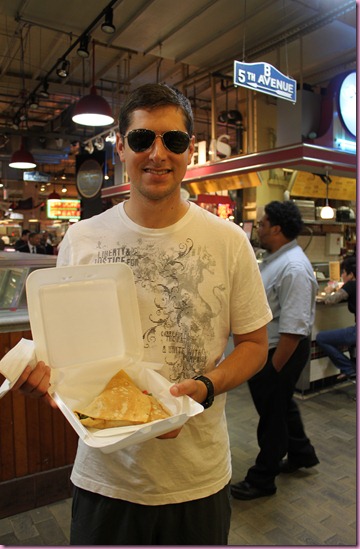 and I attempted to drink the sickest veggie juice of my life.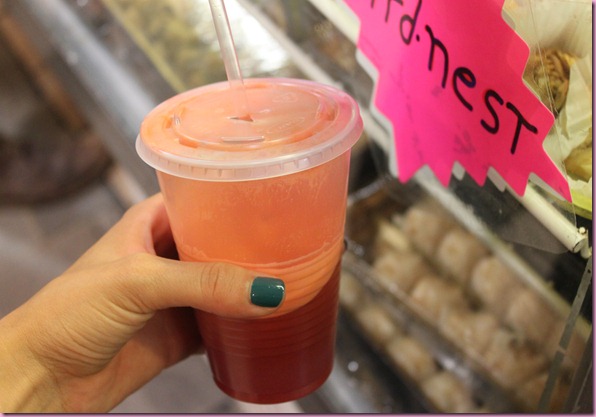 [I tossed it after taking the photo. I couldn't do it.]
I'm a pretty hardcore juice fanatic- you could juice a shoe and I might just ask you to add a bit of ginger to it- but this one tasted off, like something wasn't right. As much as I wanted a veggie-ful enzyme blast, I couldn't drink the stanky funky juice.
I also grabbed a salad + hummus to munch on the plane: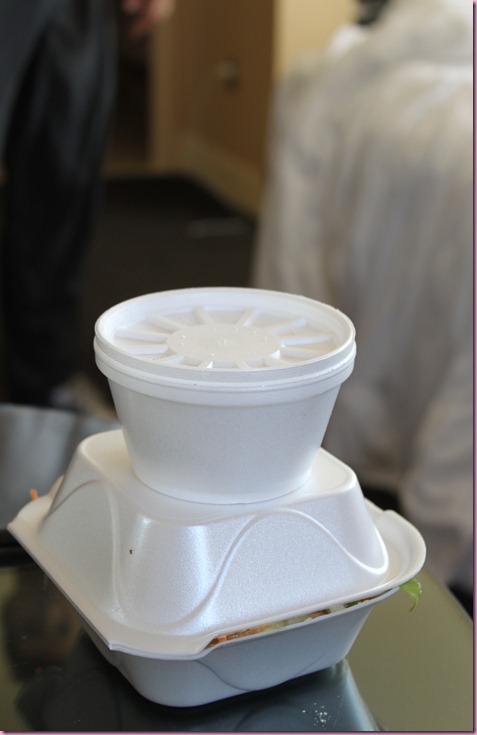 and its deliciousness made up for the juice 🙂
We had an.. eventful… cab ride to the airport, almost missed our flight [it wouldn't be *us* if we weren't sprinting through the terminal. In all fairness this time wasn't our fault, but rather our cabbie's] and had a long layover at the Atlanta airport hanging out and having dinner with my FIL. It was lovely 🙂
We were only in Atlanta for 3 hours, but being there made me realize how much I really miss Georgia people. They are so kind and polite… unlike anything I've experienced living or visiting anywhere else.
Time to shut this thing down. See ya in the desert! 🙂
xoxo
Gina
Something to talk about: What's you biggest plane pet peeve? Mine *used* to be crying babies –now I just imagine that it will be me in a few months, so I'm trying to be more sympathetic- but I definitely think arm rest hogs are the worst. Also up on the list: snorers and people who glare at you when you ask to be let out to use the powder room.