"Oh, I smell you've been cheating on me."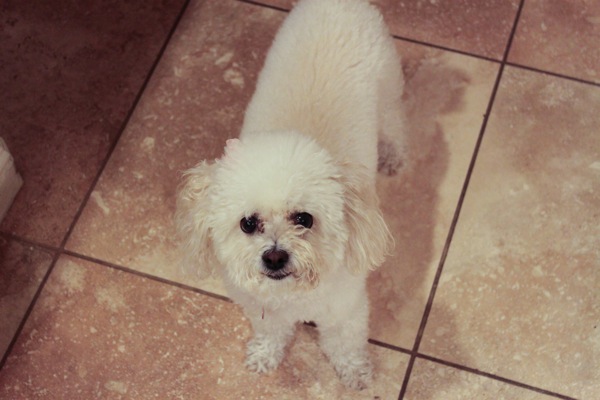 As soon as Bella finished running laps in excitement when I picked her up from madre's yesterday, she stopped to smell the lab scent that covered me, belonging to Jeni's dog, Whiskey, who I canoodled with all weekend. (Had to type out the full story because it doesn't quite work to say Bella could smell Whiskey all over my pants.) Even though she was trying to figure out who I cheated on her with, her little tail looked like it was going to shake off her body. I was so happy to see her.
It was quite a whirlwind travel day.
You know the saying "you only get what you can handle?"
Well I'm a believer that after you prove you can handle something, it gets exponentially more challenging.
Our first flight to Las Vegas was perfection. Liv was a champ, the flight was quick and uneventful, and it gave me a lot of hope, since we will most likely be stationed away in the future and travel together to visit family and friends, especially if the Pilot is deployed. Well, since the first flight was so easy, the flight back had to be more exciting, right?
We were delayed and stuck on the plane for 2 hours while they tried to figure out an AC thing that was broken. After that, we had to switch planes, finally left and arrived in Tucson much later than anticipated. It could have been a total fiasco, but instead, Oliv was all smiles: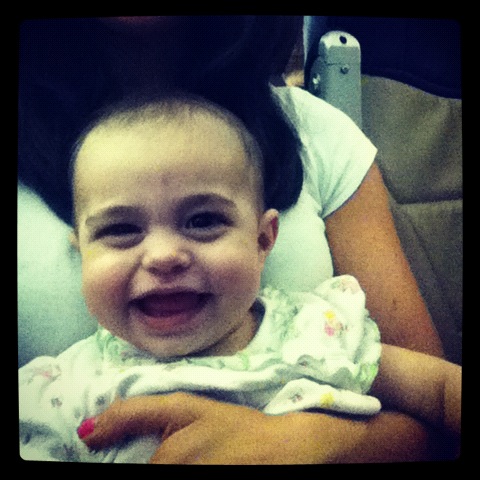 babbled and belly-laughed to the people around her, and napped when we finally took off. 
The flight also restored a lot of my faith in humanity. It seemed like everyone was so nice, especially the passengers nearby who were smiling and talking to Oliv, the sweet couple who carried my diaper bag from one plane to the next, the woman sitting in our row who just wanted to be close to her (she has 11 grandchildren), and the awesome flight attendants, who brought Liv water and a bag of ice to keep her bottles cold and fresh. Maybe it was directly correlated to the fact that she was so happy, but I was thankful for their kind gestures. Internally, I was ready for things to go haywire (I get antsy being stuck on a non-moving plane, so I figured she'd feel the same way) but it was totally fine, just a long day.
A trip to the store to get essentials for the night: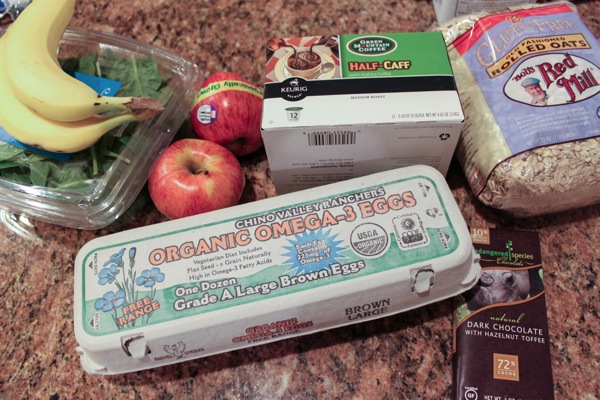 and this morning, a semi-homemade quick breakfast after sleeping in.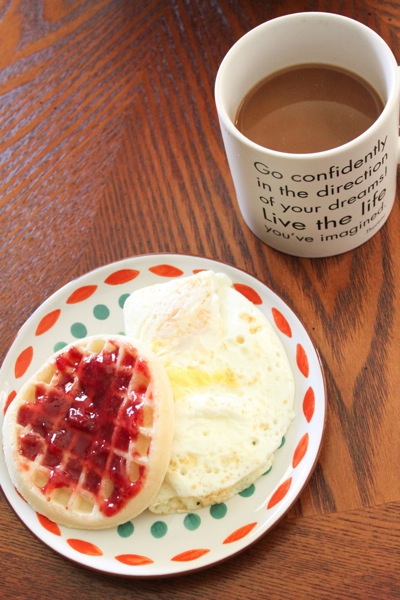 This morning at work, one of my friends was talking about static rep training- has anyone heard of this?
You can read more info about it here, but basically your workout consists of one repetition, at an extremely heavy weight in the contracted position of whatever exercise you're doing. It's interesting to me because it's unlike any method I've ever tried in my training, and it almost sounds too good to be true. Increase lean muscle by only doing 1 rep? Amazing, especially if you're trying to get in effective training in a short amount of time. My gym sessions lately have been max 45-minutes (weights and HIIT) so after doing some more research and talking to my friend, it's something I might try this week. If you've tried it, let me know what you think!
Back to work for the afternoon. Hope everyone is having a happy humpday <3
xoxo
Gina
Something to do: It's steady state cardio day! What workout did you choose?