Sea salt chocolate oat-nuts
Hey hey hey 😀 How are you? What have you been up to this Sunday?
Bella's been up to the usual..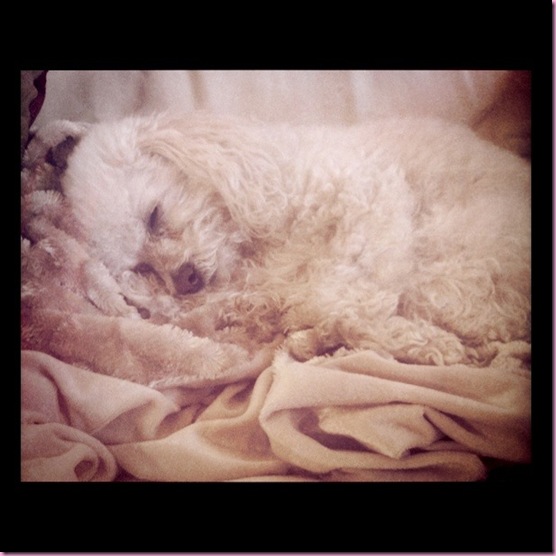 Sleeping and looking gorg. She's good at that 😉
This morning, we met up with some friends for breakfast at the Delicious Egg and then hit up La Encantada to shop a little. We both need outfits for Tuesday night (all of our fancy schmancy attire is in the POD), but didn't have any luck.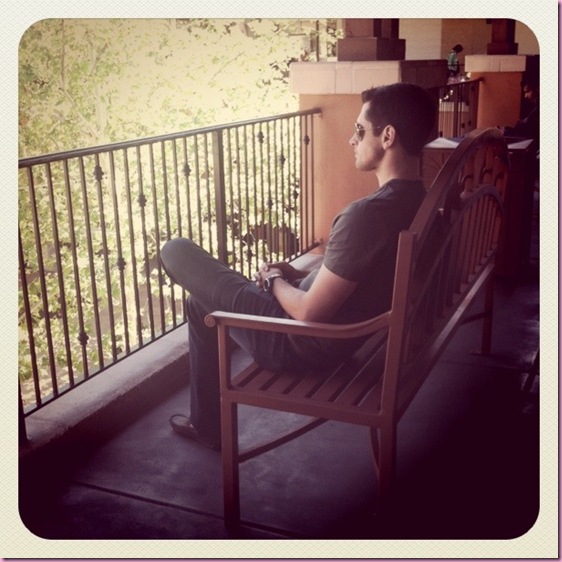 I did, however, manage to find some stuff at J Crew (heh heh)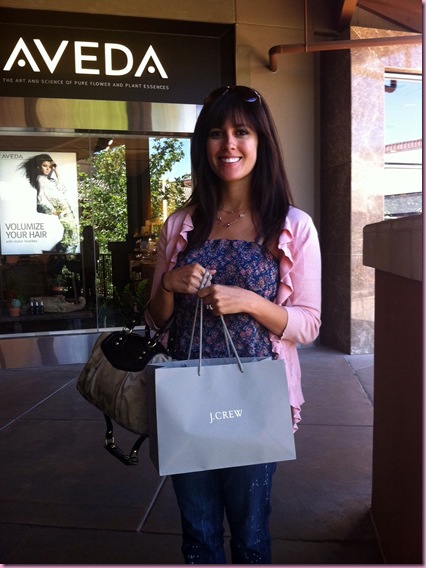 and a DONUT PAN! 😀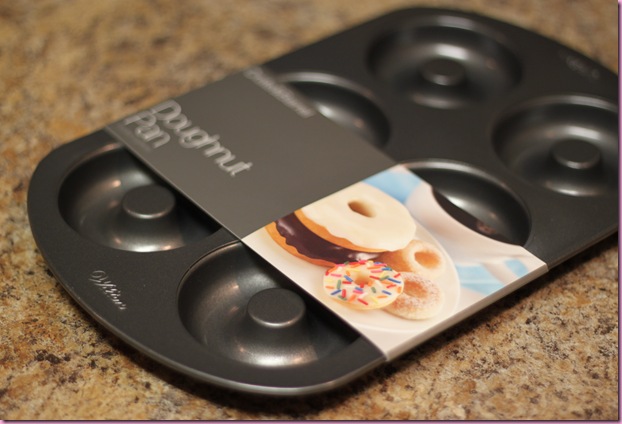 I'd been wanting one ever since I saw the incredible donuts Jenna posted and the chocolate donut recipe in Cooking for Isaiah, so I was super excited to finally find it at Crate & Barrel.
When we got back to the casa, we had a little snack (TJs artichoke ravioli for him, protein pancakes for me)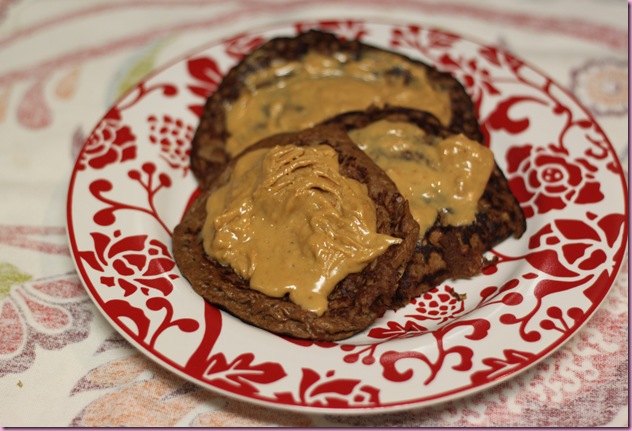 a cocktail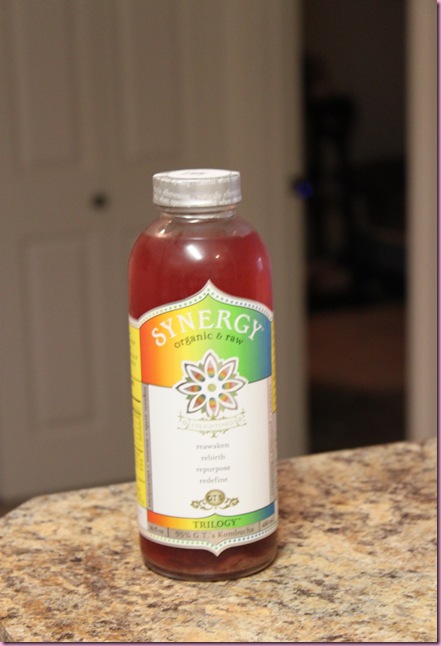 and made something delicious in the new pan 😀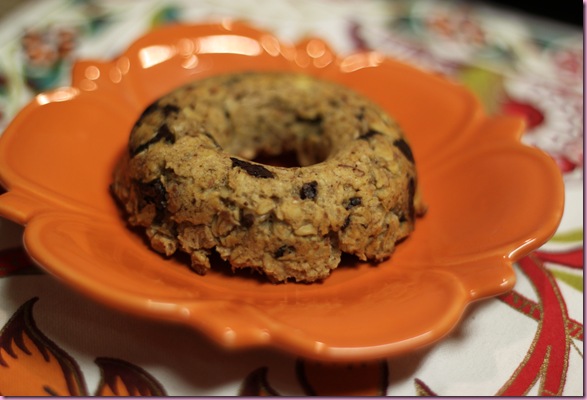 This recipe is just a version of *this recipe* that a reader, Jerri, directed me to. When I first saw the recipe, I was so excited because it doesn't contain any flour or sugar.
I went through a phase last year when I was "healthify-ing" recipes by doing one of three things: 1) use Stevia instead sugar, 2) putting a bunch of protein powder in it, and/or 3) adding in pureed vegetable (like butternut squash or pumpkin). These tactics worked pretty well for me, but I've gotten to a point where if I want a dessert, I want it to be a not-necessary-but-mind-blowing dessert (like the torte last night!), or something that isn't trying to masquerade as something else. (<— I do that enough with my protein pancakes and everyday type stuff)
This recipe isn't low-cal, low-sugar, low-fat or have extra protein. It's all real food though, and has an amazing dose of healthy fats from the olive oil, flax and almonds.  It's more of a muffin or cookie-texture instead of a donut, but the hole in the middle makes things a little more exciting 😉
For the directions, check out *this recipe*—here are the ingredients I used: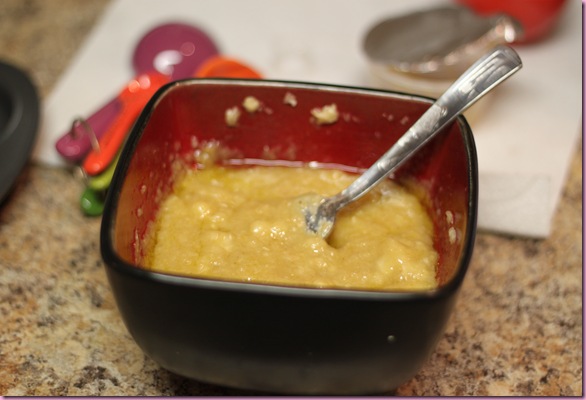 Wet ingredients:
-1.5 mashed bananas
-1 small container of plain organic applesauce
-1 T flax
-1/4 C extra virgin olive oil
-1 t vanilla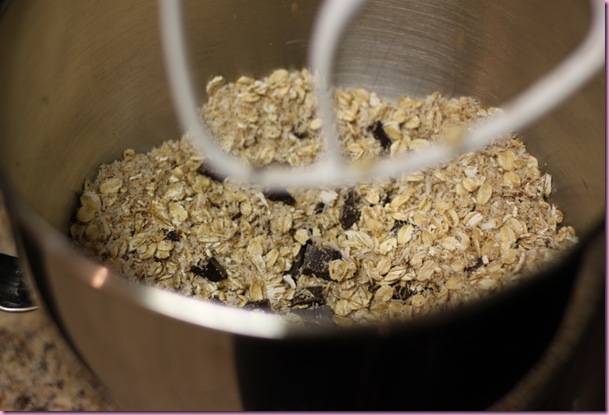 Dry ingredients:
-1 1/2 C gluten-free oats
-1/2 C almond meal
-1/2 C shredded, unsweetened coconut
-1 t baking powder
-1 t cinnamon
1/8 t sea salt
-1 bar of dark chocolate with sea salt, chopped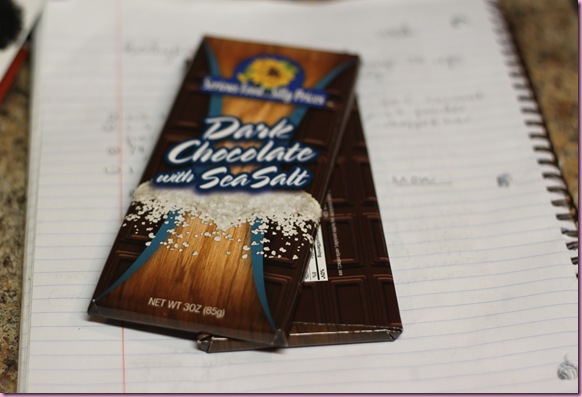 The dough has a unique fluffy texture from the bananas: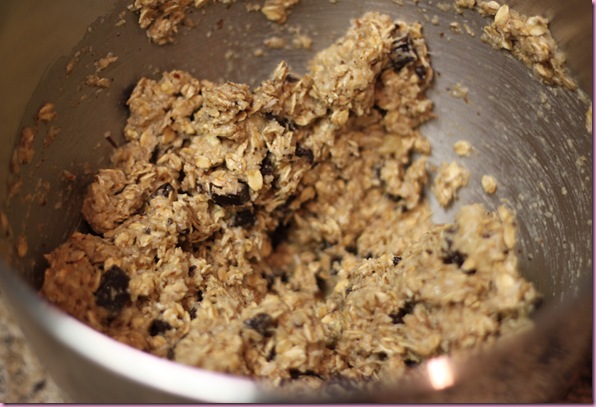 just enough for the donut pan + 5 heaping tablespoon-sized cookies 🙂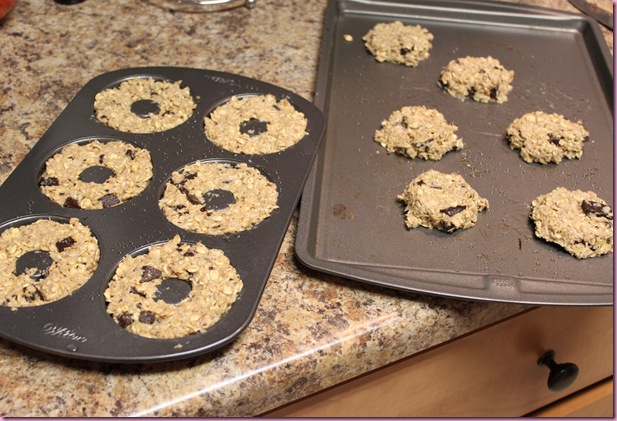 Baked for 15 min at 350*: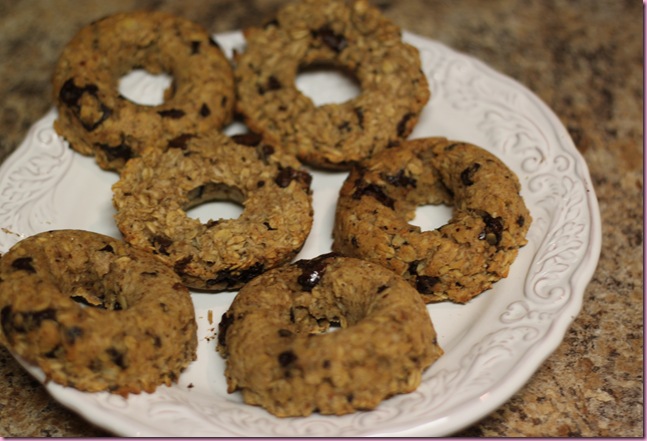 (Note: flipping smoking hot donut-things onto a plate wasn't my smartest move… they almost totally fell apart, but I couldn't wait to see what they looked like!!)
So cute!! The Pilot tried one and really enjoyed it. The texture is definitely different, but the melty chocolate chips are what does the trick 🙂 The plan for these is to take some to the madre's, and then individually wrap the rest and freeze them. This way, whenever we want a sweet treat, we can grab one and heat up 🙂
We're going to make dinner and then meet friends for some vino 😀
Have a lovely night and I'll see ya in the morning! <3
xoxo
Gina
Something to do: Last chance to follow me *here* to be entered for the dehydrator giveaway!
Something to talk about: What's your favorite *unique* kitchen tool/accessory? I adore our pizzelle maker- perfect for Christmas cookies and waffles cones.