Hey hey 😀 Happy Monday! Hope your morning is going well <3
Catching up on the blogworld?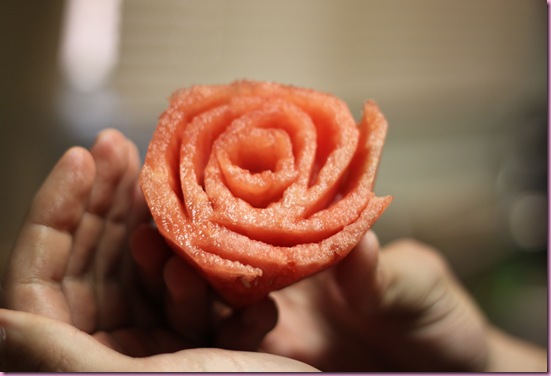 –Kale chips and my favorite onion bread recipe
-He has a secret watermelon-carving talent
–Adventures with the donut pan
We're moving a little slowly over here after a late night, and an early morning with a hacking Bella.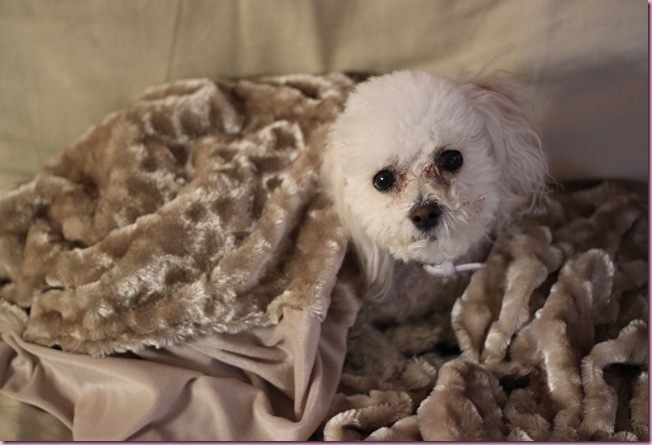 She seems to be feeling better now, though <3
We didn't end up going out with friends because they just got into Tucson and are getting settled, so went in comfys to Ike's.
Grilled cheese and tomato soup for the Pilot, caramel tea for me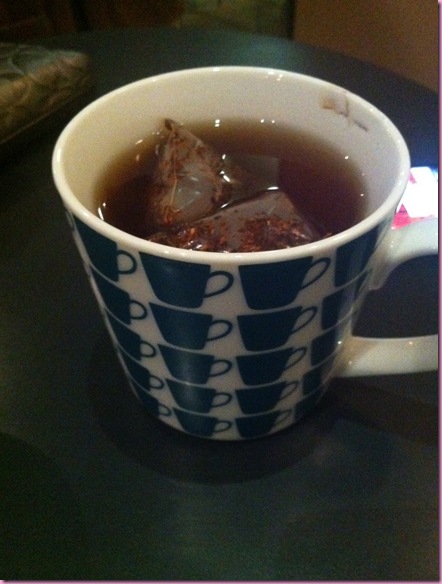 (It was 11pm, which is why I didn't munch anything)
I didn't wake up early enough to walk (sorry to ditch my virtual walking buddies), so instead I did the Fire 30 TurboFire DVD. It was so much and a great way to get my metabolism crack-a-lackin for the day 🙂
B-fast was an egg burrito + salad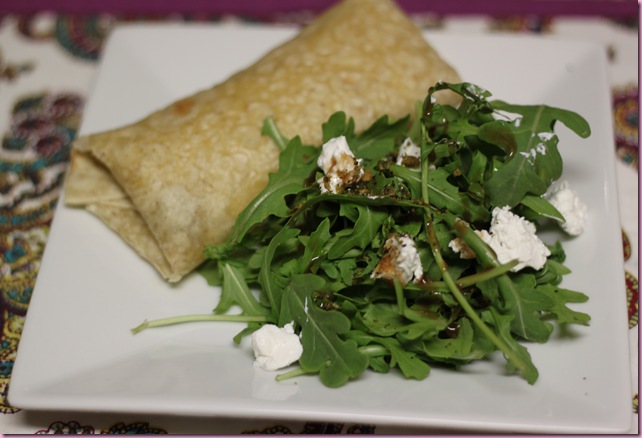 (Luuuuurve salad for bfast)
Quite a few of ya have asked how I roll my burritos, so we took a couple of pics this morning 😀
Always warm up the tortilla first (20 seconds or so in the microwave, or you can warm it directly on the stove burner), and place your fillings of choice in a line/clump down the middle: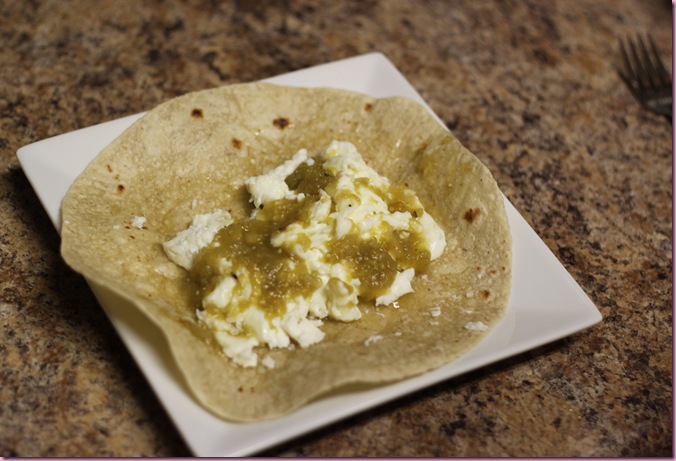 (today was 3 egg whites and salsa)
Fold the sides over the filling: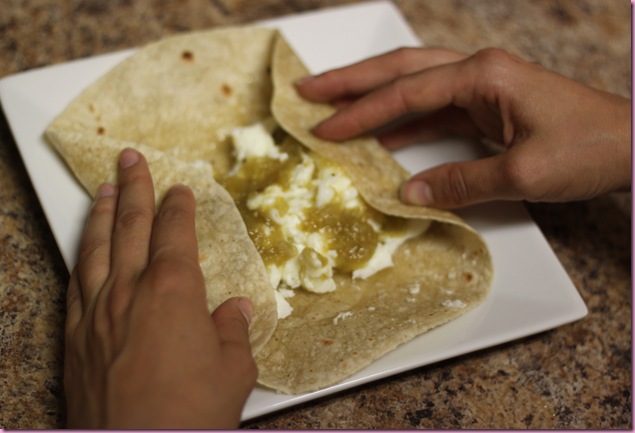 Then the bottom part up: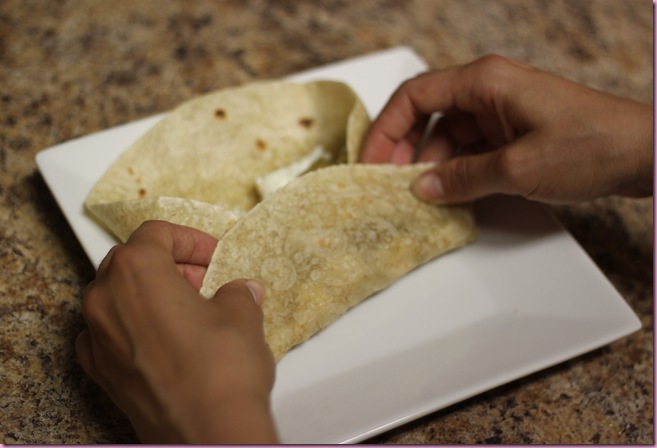 and all the way: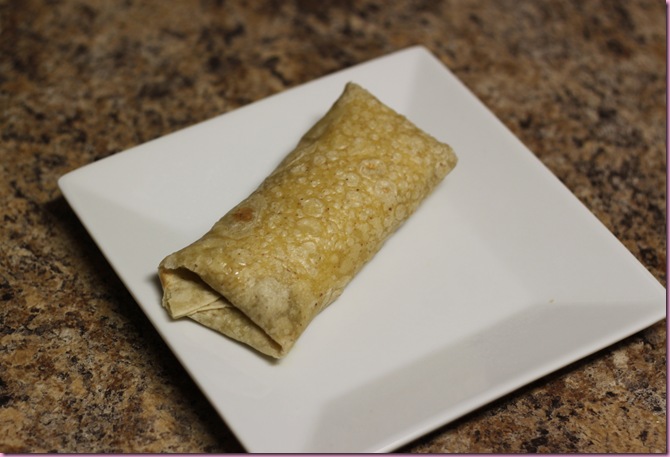 Hope that helps a little!
This morning we're off to find something to wear for our trip tomorrow- I'm nervous/excited. See ya this afternoon 🙂
xoxo
Gina
Something to do: Show Me Your Fit! I always loveadorerelish the amazing discussions we have on here and any chance I have to get to know you guys better 🙂 We did Show Me Your Smoothie last year, but I thought it would be fun to do something more personal. So this time, we're going to do "Show Me Your Fit." If you'd like to participate, please send me a picture from your day with a caption by Thursday at noon (EST) to fitnessista at gmail doc com (subject "Show Me Your Fit").  It can be anything food or fitness-related- a pic from an amazing run or fitness class, your breakfast, a snack, whatever you like. I'll post the pics on Friday morning 😀