Hi friends 😀 How are you? Hope you've had a beautiful and restful weekend.
Ours has been a little random, along with the weather- it's still doom and gloom over here!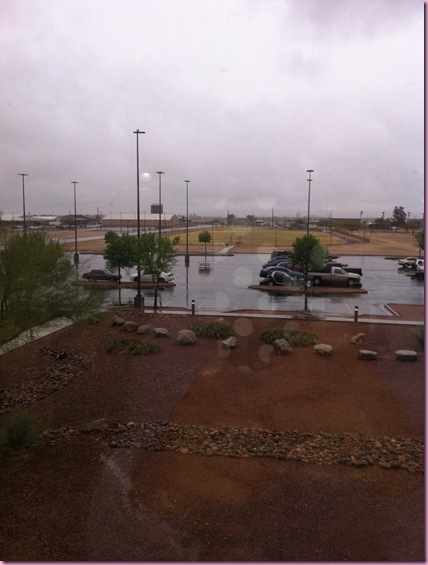 (Taken from the base gym)
We were pretty lazy yesterday, but managed to hit up the gym for a workout. We came home and I was working on work stuff, and after cleaning the kitchen, the Pilot was still in there, but not making a sound.
It was totally silent.
What in the what was he doing in there?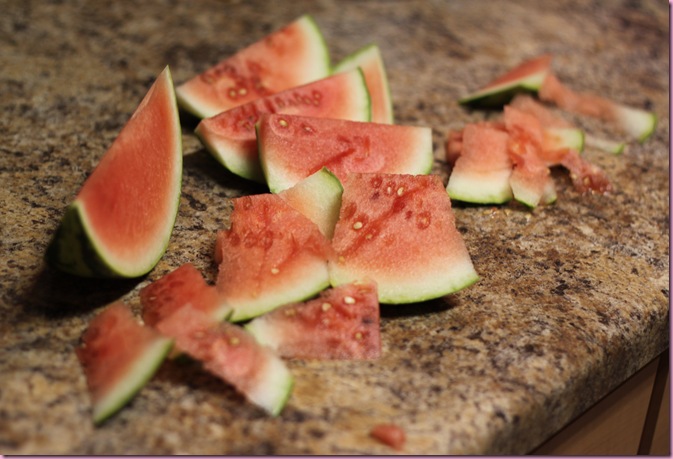 Intently chiseling away at something with my giant chef knife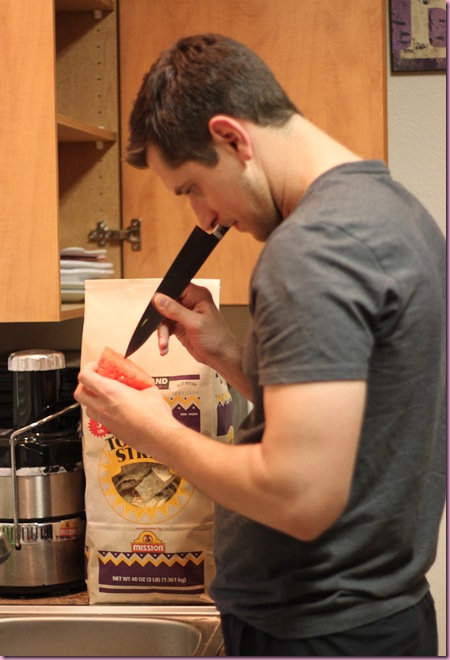 A watermelon rose!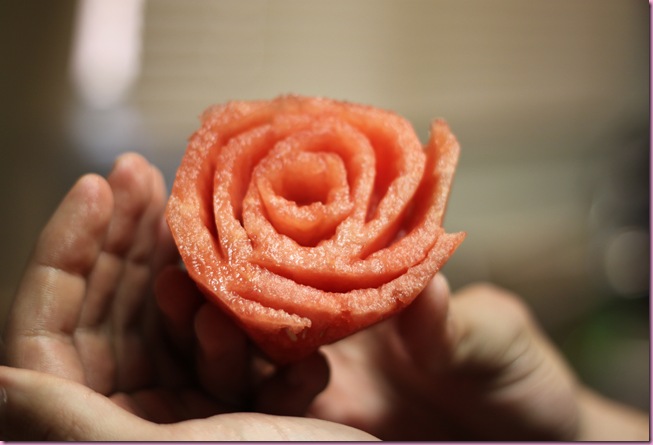 Talent, my friends 😀
Snack was a chocolate banana cashew butter protein ice cream: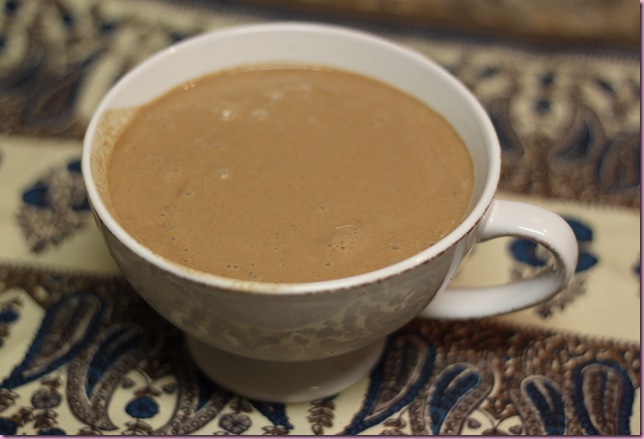 (1 C almond milk, 1 scoop Sun Warrior, 1/2 banana, decaf espresso powder, raw cacao powder, maca, cinnamon, ice)
and since it was treat night, I enjoyed a gluten-free beer with my dinner at BJs,
and we met up with the fam at Something Sweet for dessert.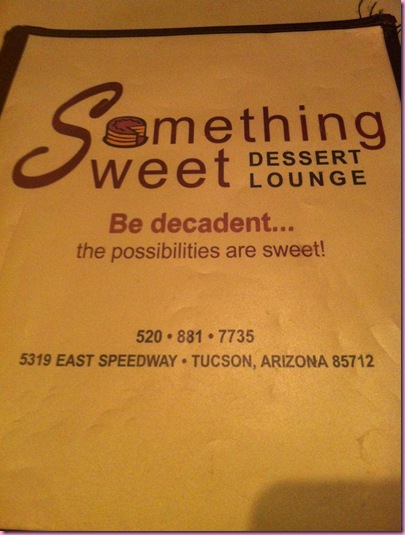 Something Sweet is a coffee shop/dessert lounge, which has free WiFi and is open super late.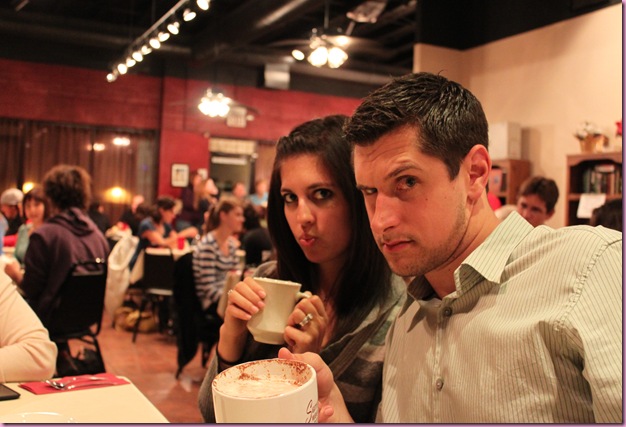 I rolled with a caramel rooibos tea: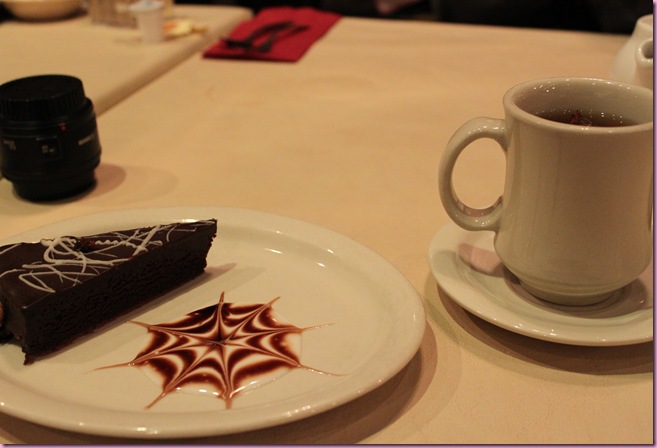 aaaaaand a gluten-free espresso torte.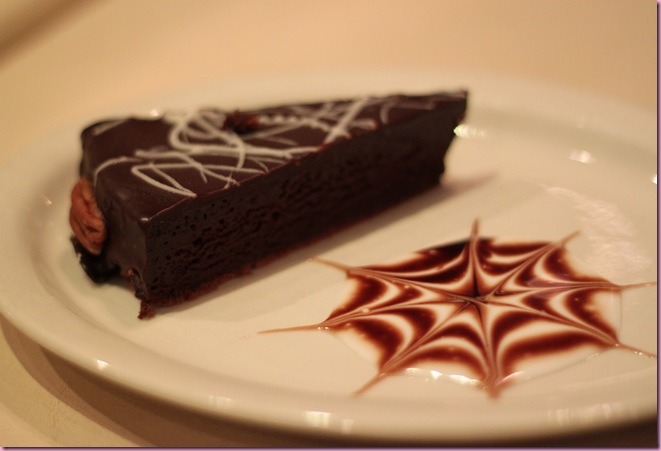 I have no words for the foodgasms that followed. It was so light and chocolaty 🙂
The Pilot's cheesecake: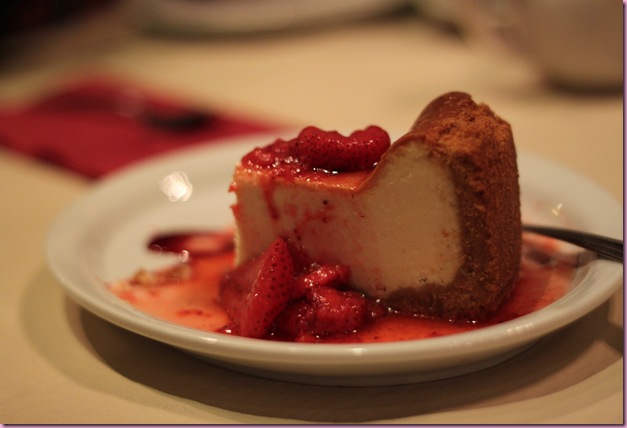 Kyle and Meg: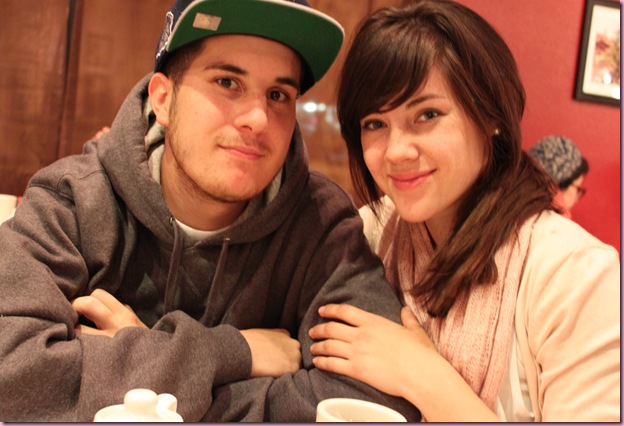 The Pilot and Trev: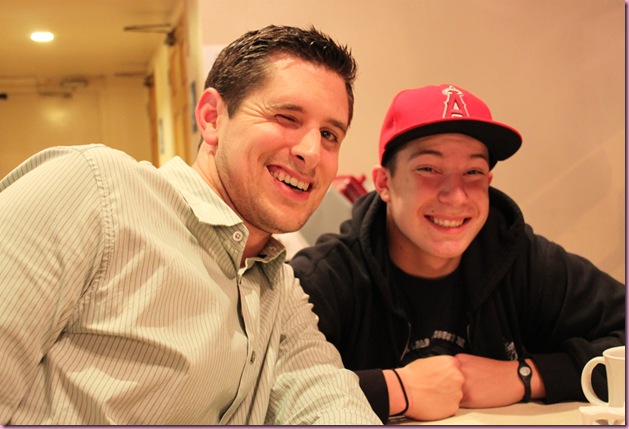 This morning we're meeting friends for b-fast and then doing a little shopping… we're heading to LA on Tuesday 😀 (More deets to come)
Any fun Saturday adventures??
See ya later today <3
xoxo
Gina