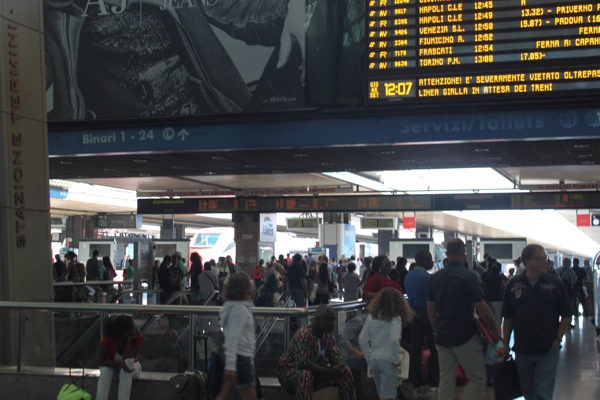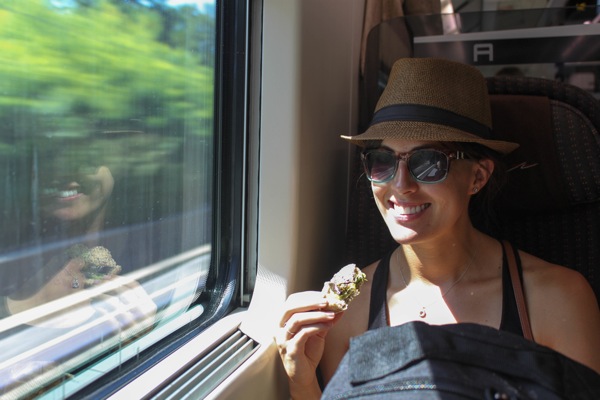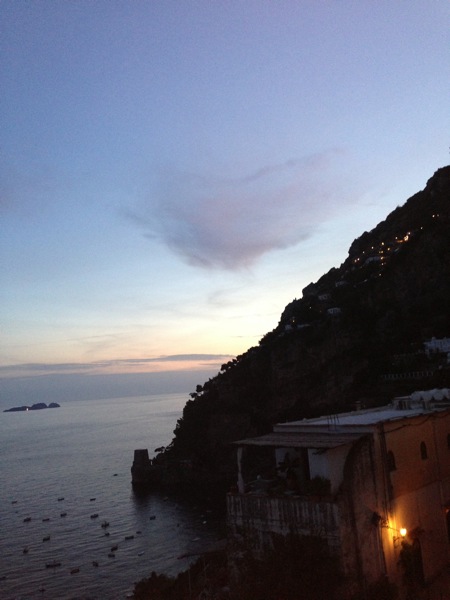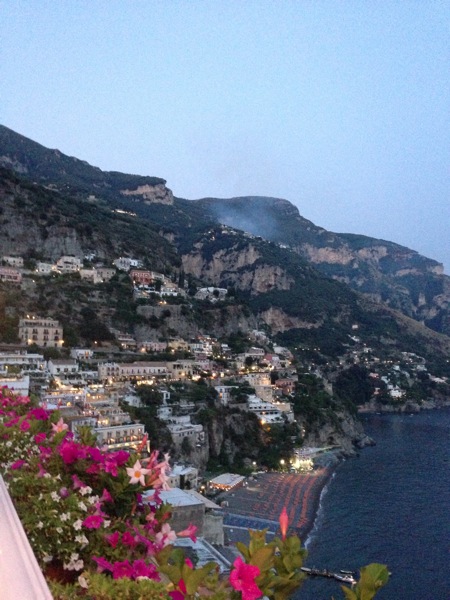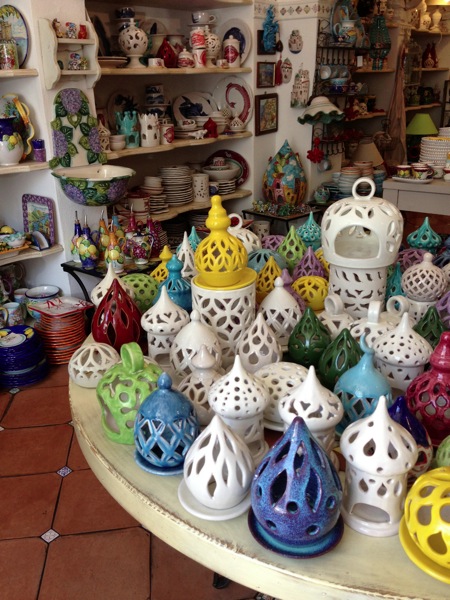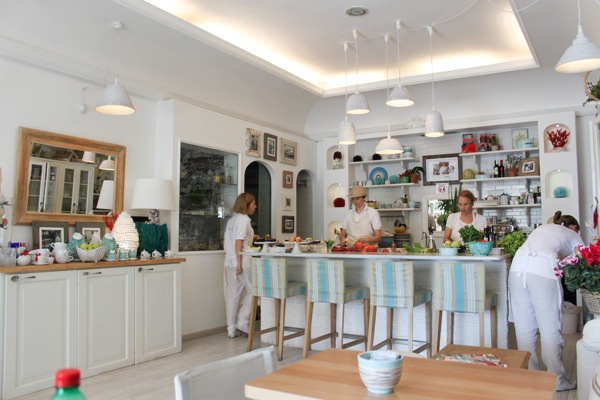 After a few days in Rome, we took the train to Naples, where we were picked up by a driver to head to Positano. It was our first time taking the train, after figuring our our platform and bin number (and a bit of a delay), it was a lovely and scenic trip.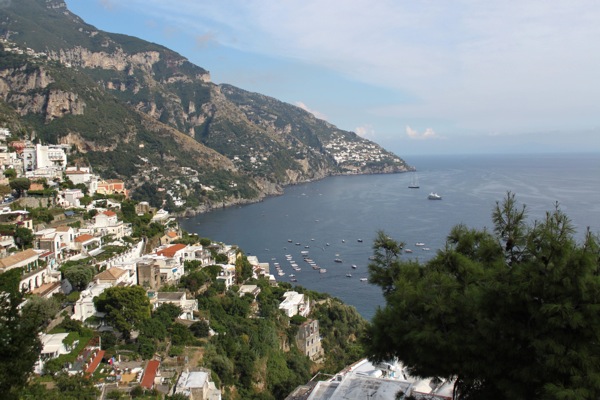 (The view from our hotel room)
Positano is located in the Amalfi coast, close to Sorrento, which is well-known for its lemons and Limoncello. Lemons and linens were the theme of Positano, with lemon-infused oils, pastas, liquor (which was amaaaazing), and handmade (and very inexpensive) linens. The entire coastline is lined with hotels, restaurants and shops, with goodies from local artisans. We picked up a dress for Livi that had been made that very day in the store.
We dubbed these two pups the mayor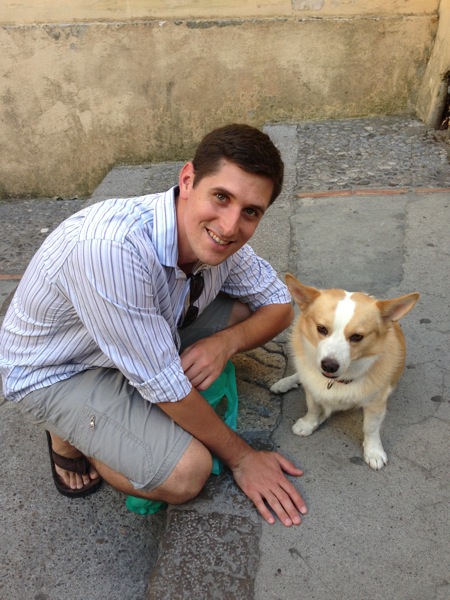 and deputy of Positano: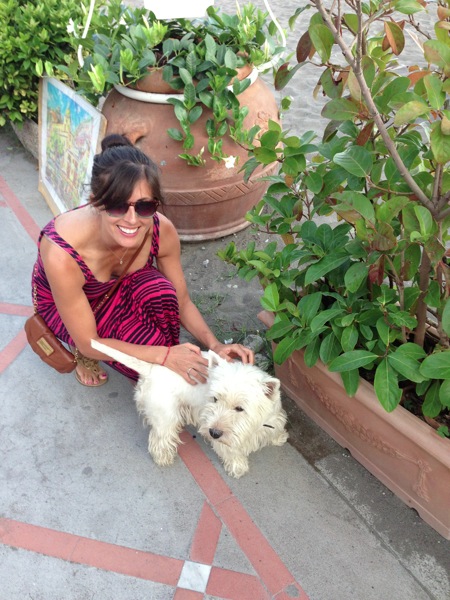 (The deputy, "Biscuit" was so kind to join us for a meal. He has a very busy schedule.)
They live on the beach, and subsist from pasta and table scraps from the restaurant workers and tourists. We saw them each day we were there! They're also very savvy when it comes to avoiding the crazy fast traffic winding down the street to the large square.
One morning, we rented a boat to explore the Amalfi coast.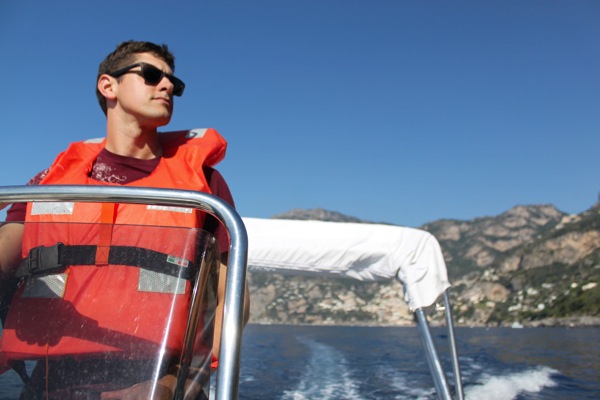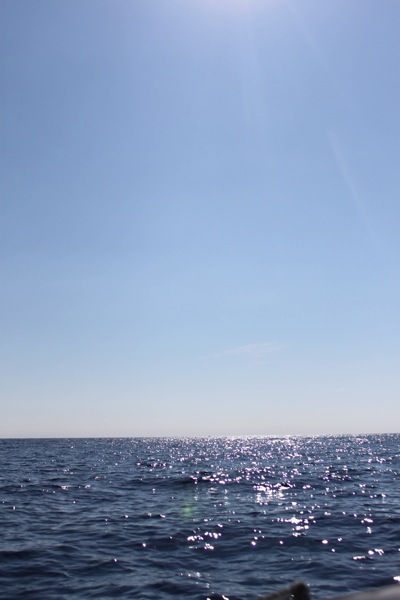 We visited this set of islets, which is believed to be the location of the sirens in Homer's Odyssey. The mermaids supposedly lured sailors in with their songs, and then ate them after they crashed. According to our driver, " The mermaids were a fish body with a human head. If I were to be eaten, I would prefer a half-woman with a half-fish body."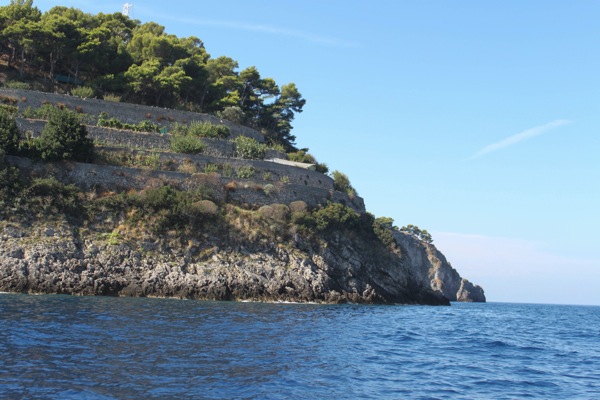 Word.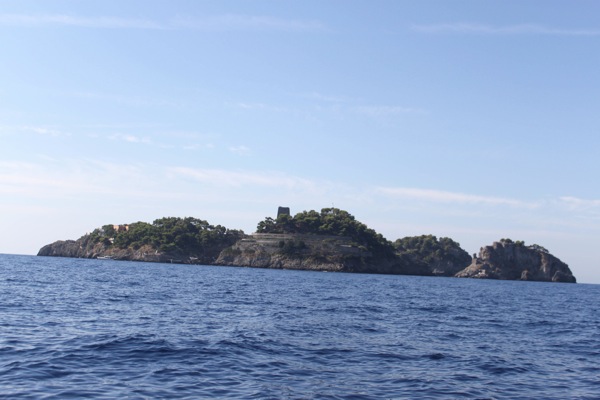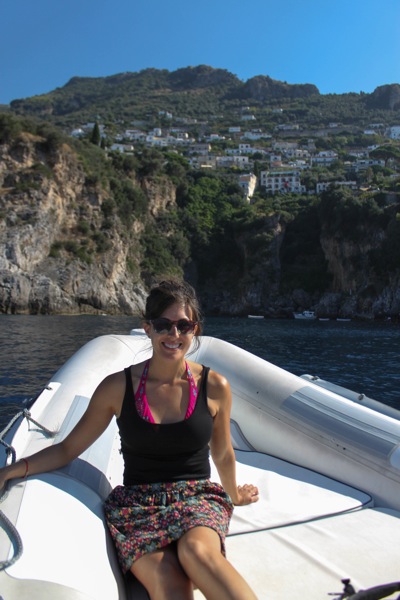 The boat trip was the Pilot's highlight of Positano, and while I loved it too, my favorite was our last night there. We had just enjoyed a fantastic dinner at the Palazzo Murad hotel, and then wandered down to the beach to grab a drink. It was about midnight (aka, the time the many people just begin their evenings or are eating dinner), and there was a theatre and ballet set up on the shore. We found a lounge chair, watched the ballet and orchestra, while fireworks went off in the distance. I couldn't make something up like that if I tried.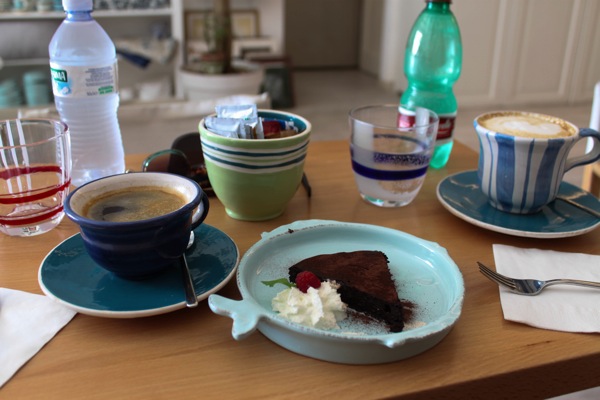 One of the things I noticed about being in Italy (and even at the Frankfurt airport) was that people are not attached to their cell phones. Everyone is present in that very moment. If someone asks how you're doing, they actually care and want to listen. It's something the Pilot and I talked about often, especially when we noticed a group of businessmen in a cafe enjoying their morning espresso together. They were talking, laughing, and not a single one had a smartphone screen glaring up at them, distant from the conversation. My phone rarely left my purse, save to take a few photos here and there, and it's a habit I'd like to keep with me in the states.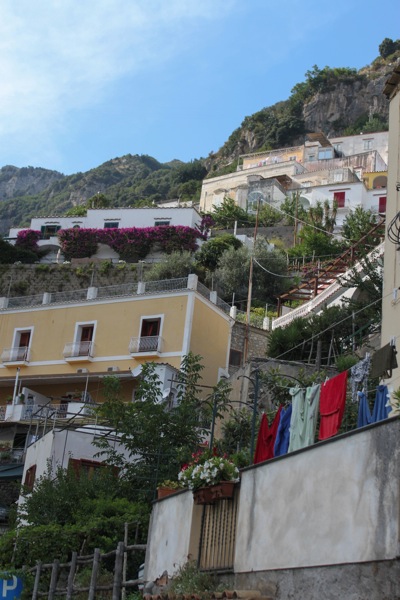 While I love technology (and use it as a part of my livelihood), I feel like it can be a huge source of isolation as well as a comfort mechanism. If you're bored or uncomfortable (like in a new social situation), it's so easy to take out your phone and pretend to be busy. In Naples, a group of teens were hanging out in a nearby square while we enjoyed dinner, and even the bored-looking ones didn't have their cell phones out.
I was also taken aback by the kindness from everyone we encountered. Even at the train station or in Naples, when people were trying to pickpocket us, they were kind of nice about it. Weird, huh? We were able to practice our Italian -the Pilot minored in it, and I speak Spanish which is similar enough to understand what they're saying but different enough that I had no idea how to form a sentence- with such patient and kind people. The sights were breathtaking, the shopping with fantastic, the food was even better, but the people are what really made the place. It's definitely somewhere I'd love to live.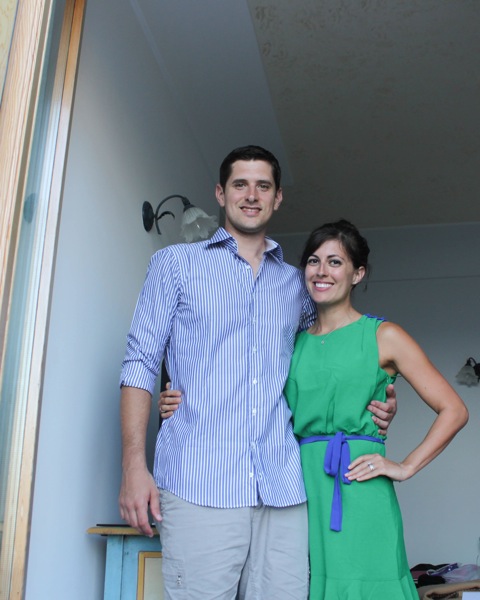 Hope you enjoyed this little virtual trip to Positano! I'll be back later today with regular blogging, and tomorrow's recap will be all about the FOOD + some restaurants we tried.
Hope you have a wonderful morning <3
xoxo
Gina