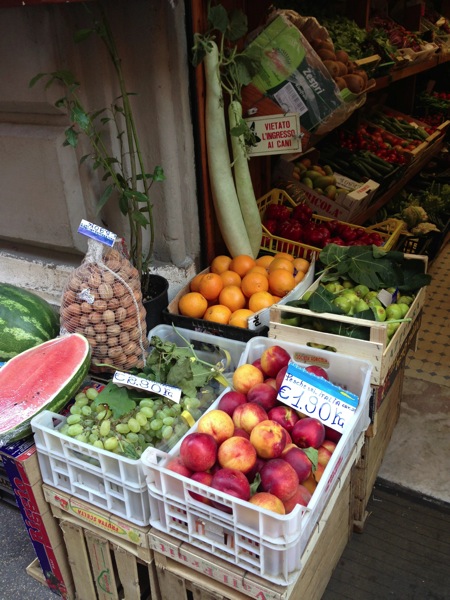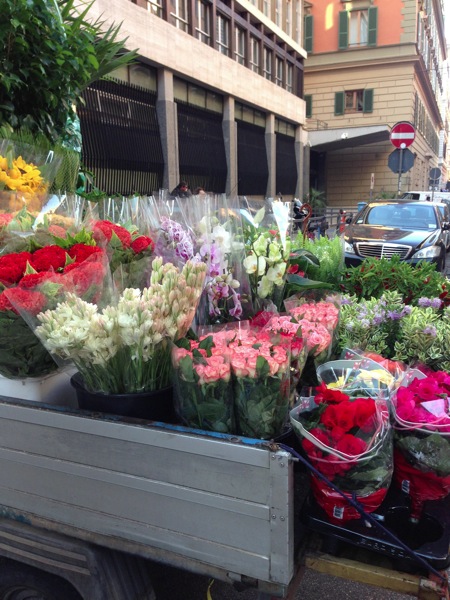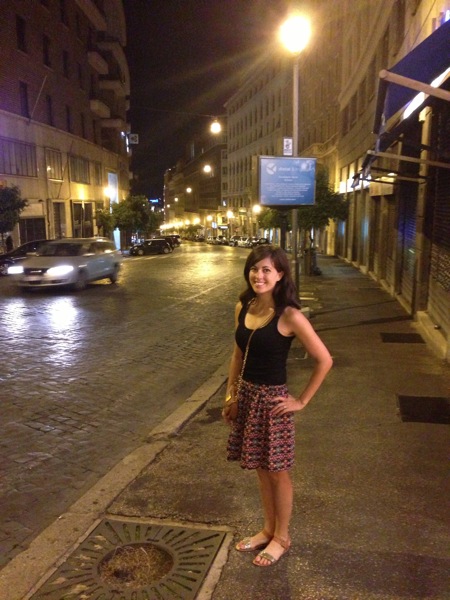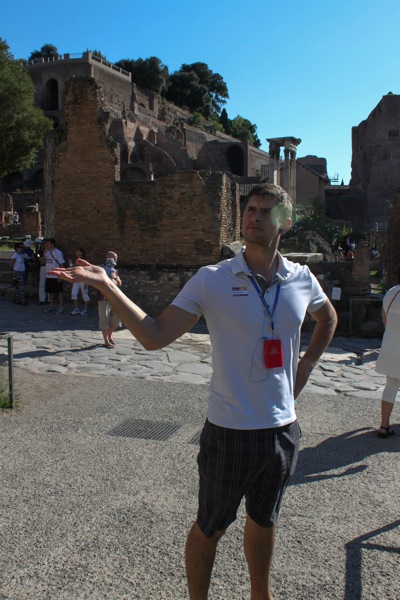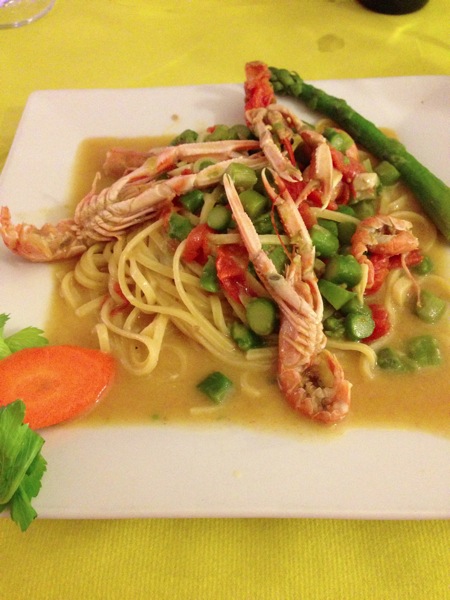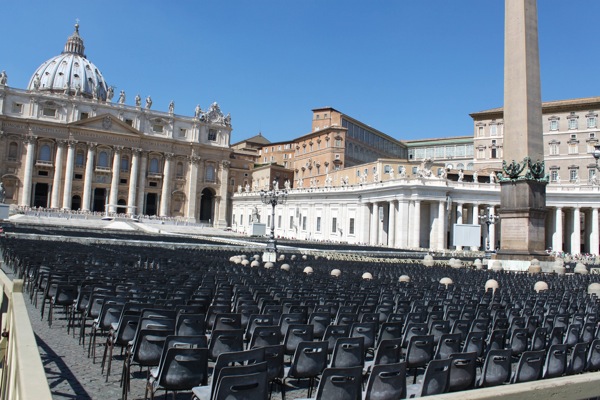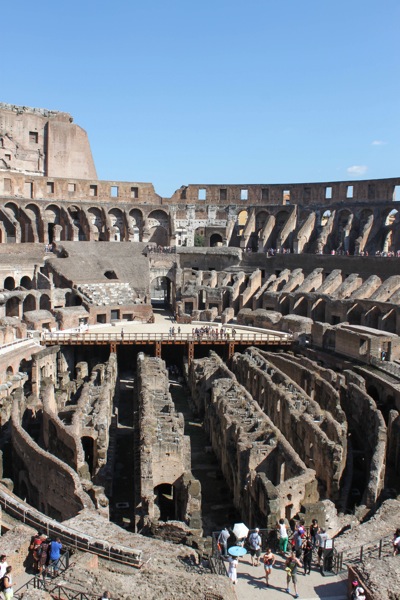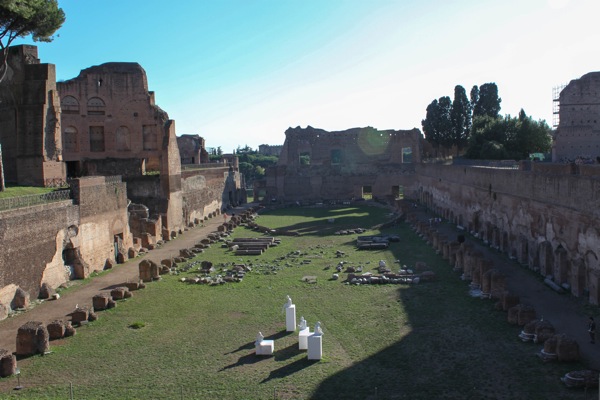 As you guys know, I've been wanting to go to Italy for years. My whole life, really. When the Pilot and I were dating (and knew things were headed down Serioustown), we'd Skype chat while he was deployed about visiting Italy. We'd tentatively plan it a few times, something would happen, and the trip kept getting postponed. We finally saw an opportunity to go since, for the first time ever, we had no deployments or TDYs on the horizon.
We had to decide if we'd take Livi with us, or if she'd stay home with mom and nana, who offered to watch her. It was a win-win situation, but in the end, we decided to go just the two of us. It was definitely the right choice. We Skped with the girls (Livi, mom and nana) every day we were gone, and she was having a blast when we talked to her. There were parts of Italy she would have LOVED (the food, riding the train and the beach at Positano), and other parts she would have hated (not understanding the long wait/travel times, long meals, lots and lots of walking). We missed her like crazy, but it was best-case scenario all around. Also, since we're not sure where we'll be living this time next year, we're glad we had the opportunity for her to stay at home, in the environment she knows, and be taken care of by family.
After a long day of traveling, our first stop in Italy was the picturesque and romantic city of Rome. My first impression of the hotels in Italy was a very good one.
We stayed at the Marcella Royal, with walking access to many shops, sights and restaurants. While the rooms were standard: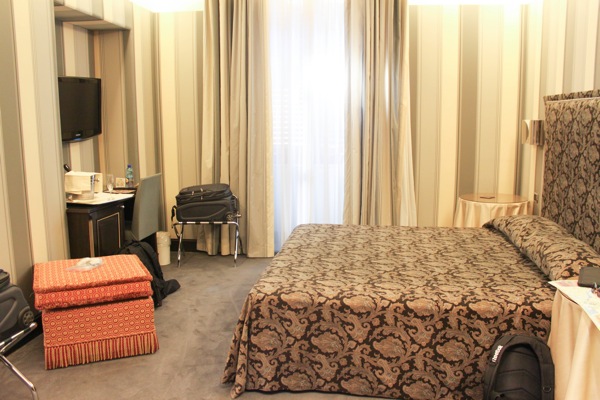 (clean and comfy + all of our hotel rooms had large windows to open. I kept joking that I was going to open the windows and sing an aria to the street)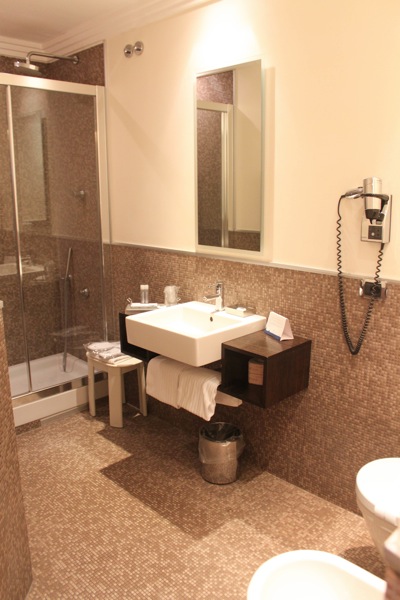 the service and amenities were fantastic. The concierge was extremely helpful -he gave us great tips for restaurants, train info and directions- and the rooftop restaurant is something I'll never forget: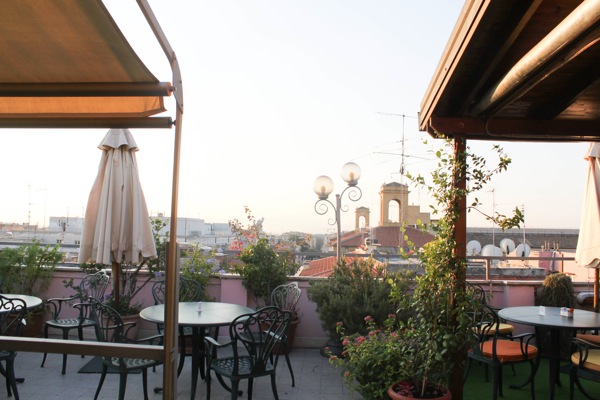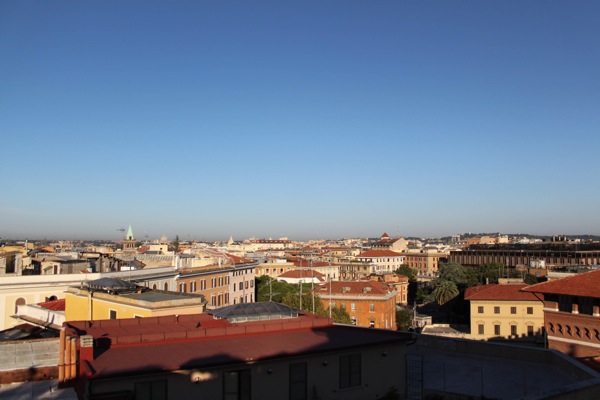 We ate our continental breakfast up there each day, surrounded by the views of the city, birds chirping and hibiscus blooming. It was a great start to the morning, especially that first day when we were severely jet-lagged and had no idea what time it was.
During our stay in Rome, we spent a lot of time walking, eating and exploring. We also did a couple of necessary touristy things, like a tour of the Vatican and a tour of Ancient Rome.
The Vatican museums, St. Peter's Basilica and the Sistene Chapel were absolutely breathtaking. It was incredible to be surrounded by so much beauty and history, and our tour guide thoroughly explained each room (in between trying to wrangle a guest who kept mysteriously disappearing).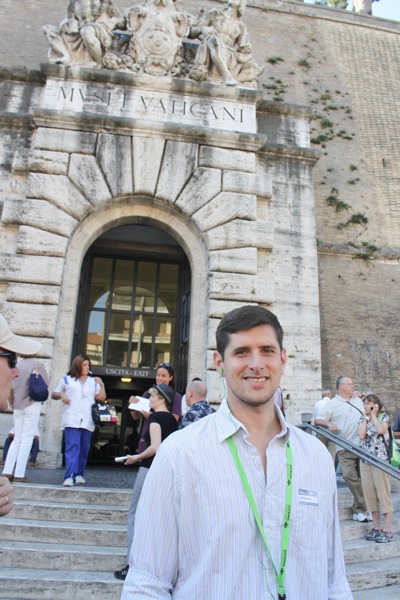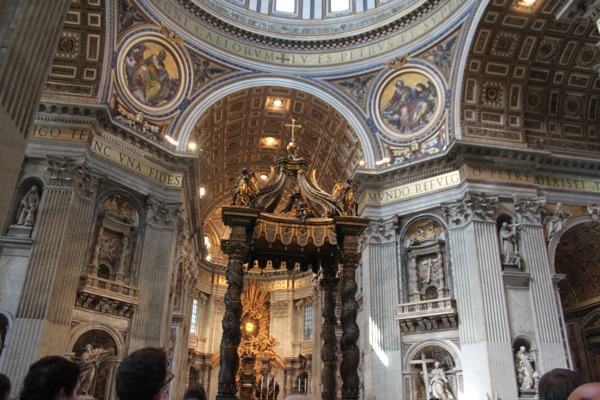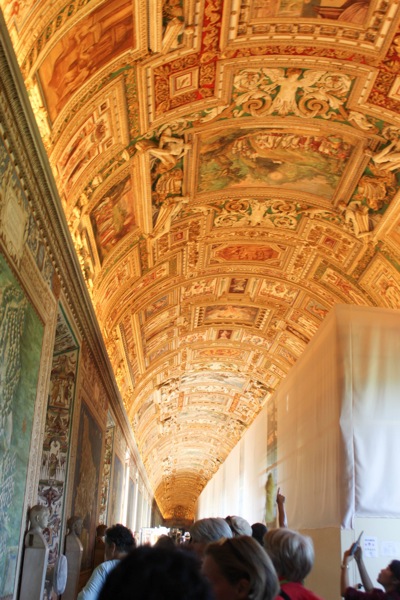 My favorite tour stop of Ancient Rome was the Colosseum. It is seriously enormous; it used to hold up to 50,000 spectators!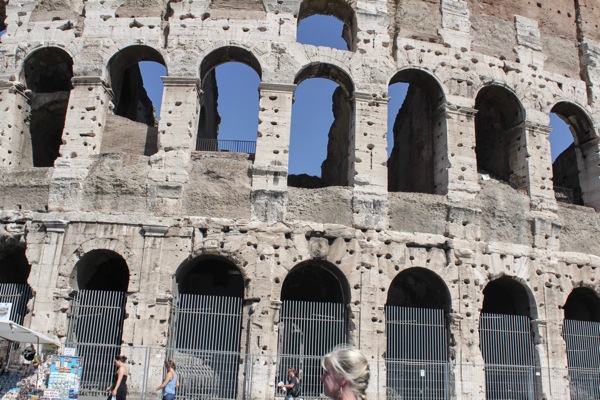 Some interesting facts:
-It's also known as the Flavian amphitheater, named for the family of three emperors under that dynasty
-Spectators were seated by class. The Emperor, vestals and wealthy families had prime seating (and actual seats), while the women and poor were segregated (and had to stand)
-It was built using the aqueduct system and could be flooded with water for mock sea battles
-There were trap doors and small lifts to lift the gladiators, animals and scenery into the arena. By doing this, these things could quickly appear without warning
-Many of the men fighting were prisoners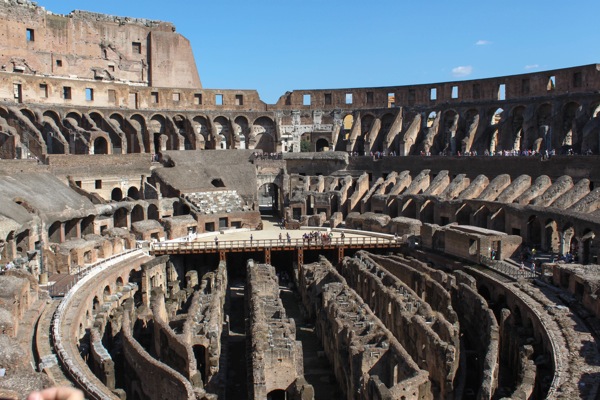 Our tour also included ruins, historical arches and temples: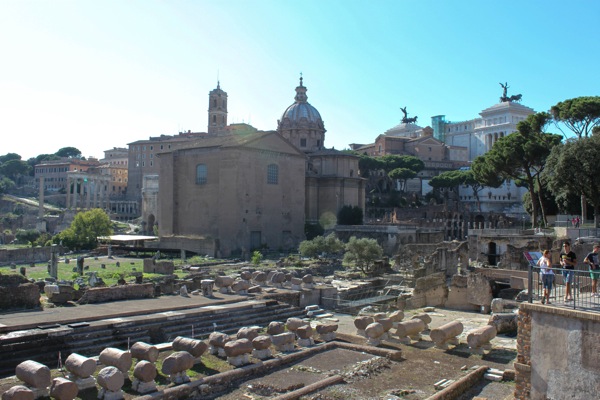 While we were in Rome, we also did some shopping– the shopping is almost as crazy amazing as the food 😉 Even though I feel like we could have spent our entire stay in Rome, I was glad the we ventured down to the Amalfi coast to visit Positano.
So this post isn't a 50-pic photo bomb, those adventures will be up in the am 🙂
xoxo
Gina
Have you been to Rome? Is there somewhere you'd love to visit?