Livi's 4th birthday party
Hi friends! How was the weekend? Hope you had a wonderful one! Thank you so much for all of the sweet birthday wishes for Liv. I read many of them to her, and she had the sweetest smile on her face. Thank you for brightening her birthday! Since it fell on a Friday, it was celebration weekend over here. My mom flew in Thursday night, and it was so special that she could be here for Livi's birthday morning donut tradition.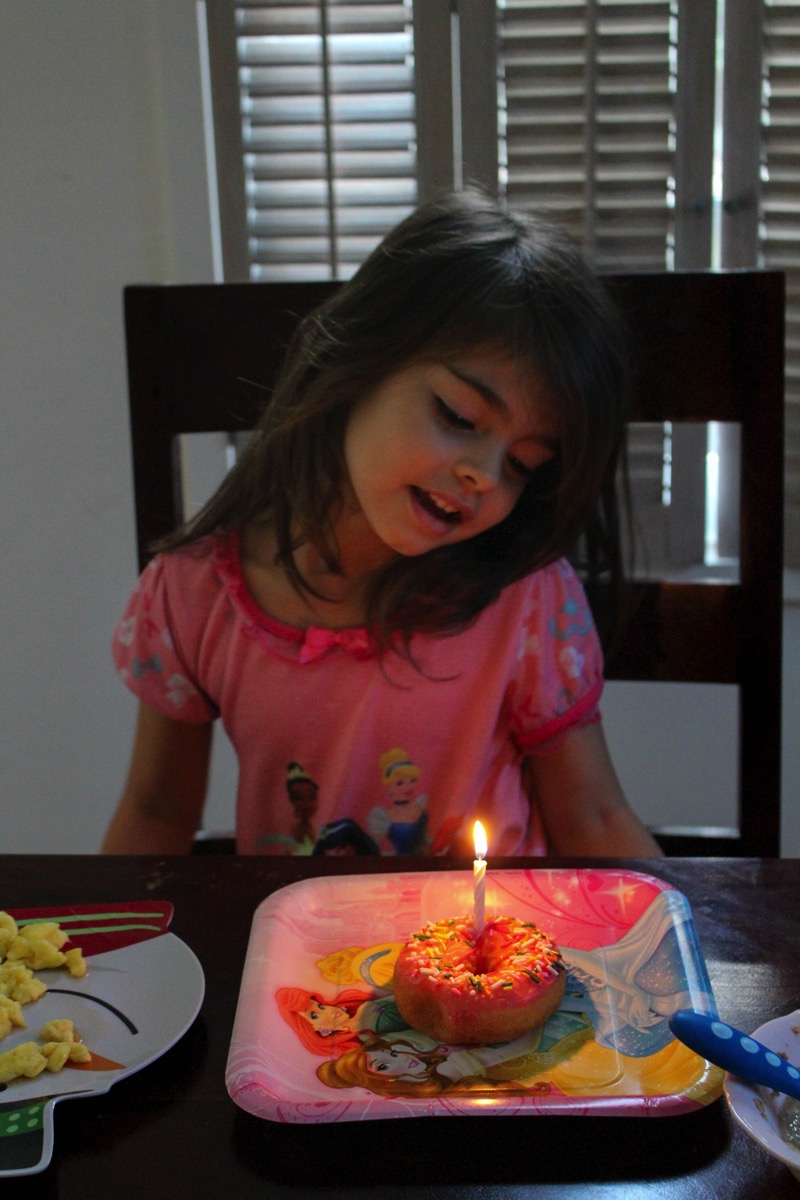 (I still can't believe how big she is!)
Friday night, we went to her favorite restaurant (Corvette's) for dinner, and Saturday was the big party at Kid Ventures with all of her little friends.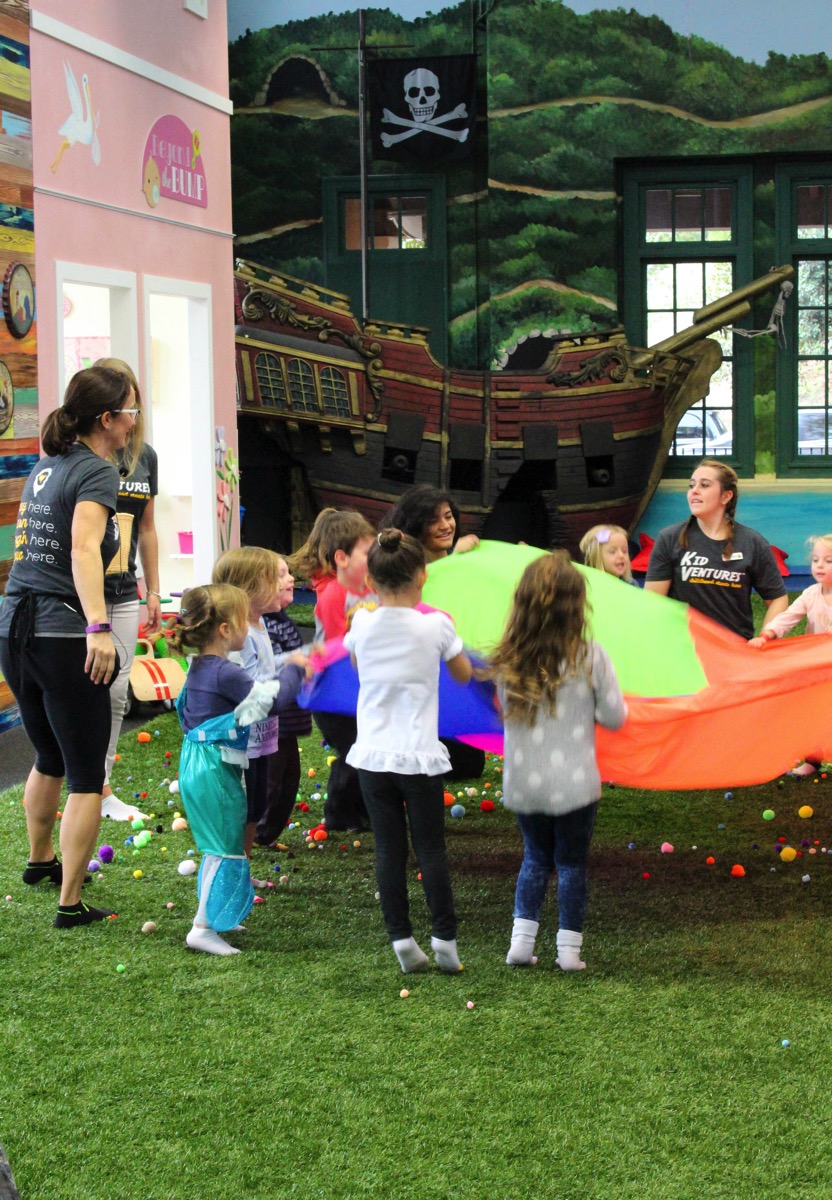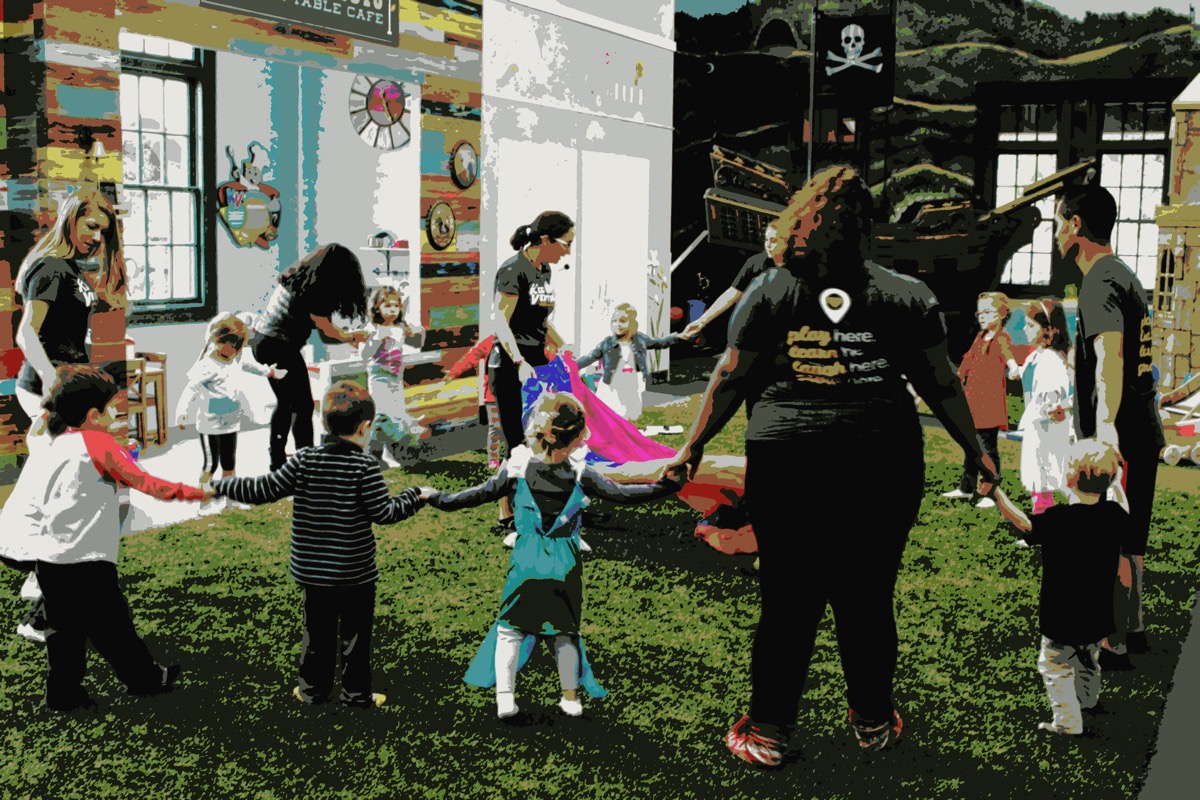 Kid Ventures is AMAZING. It's a huge open play space with lots of opportunities for imaginative play: a Pirate's ship, princess castle, nursery, fire truck, and market. We got a membership when they recently opened, and I was thankful to have another play option for Liv. (It's tough when it gets dark outside so early and we can't go to the playground.) They also have a full cafe with lattes and snacks, so it's pretty much a dream come true. When I asked her where we should have her party, she immediately said Kid Ventures. Done.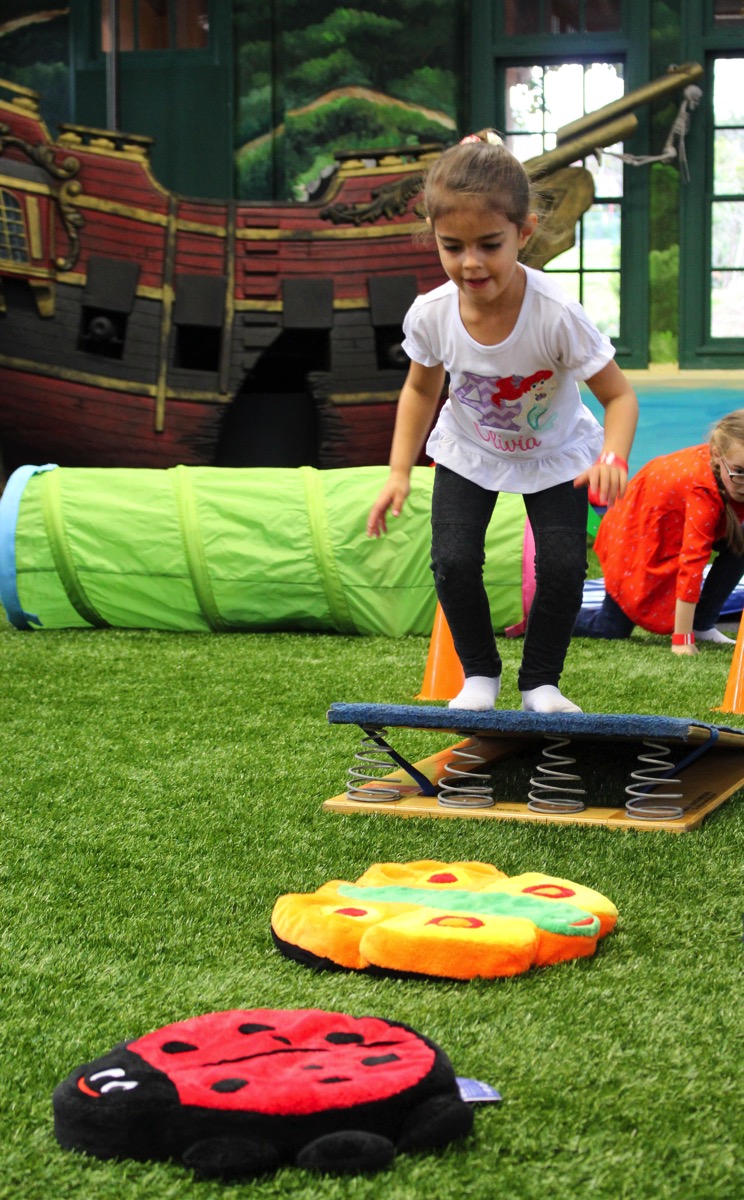 We had an awesome turnout (14 kids, 3 babies, and lots of parents!) and it was so much fun. The staff did so many cute activities with the kiddos: face painting, games, stories, obstacle courses, dancing and snow ball fights. I feel so thankful for the amazing friends we've made here in San Diego. It makes me sad to think about eventually leaving, especially now that Liv has formed so many of her own friendships.
I knew that I wanted to throw an awesome party for Liv, but also that it would be tricky to a lot of the food prep and crafts on my own. Let's be real, I'd make a Pinterest-fail worthy Ariel banner haha- so I outsourced a little. 😉 Thank goodness for Etsy.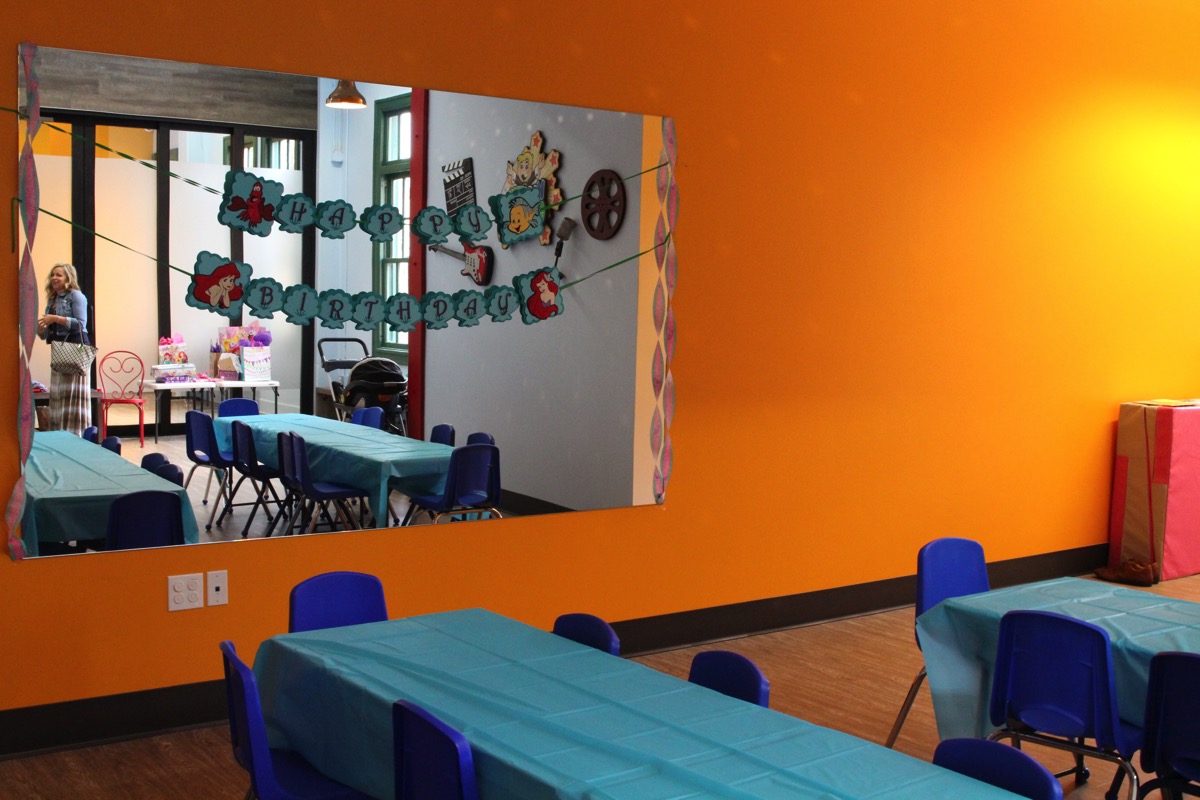 (I ordered the birthday banner above, Liv's shirt, centerpieces and little toppers for the cupcakes.)
The food was catered from the Von's deli: hoagie sandwiches, roll-ups (sunflower seed butter, crushed pretzels and jelly), fruit, veggies and hummus. We grabbed snacks (Bitsy's Brainfood, Annie's cheddar bunnies, and random candy), waters, and juices at Target.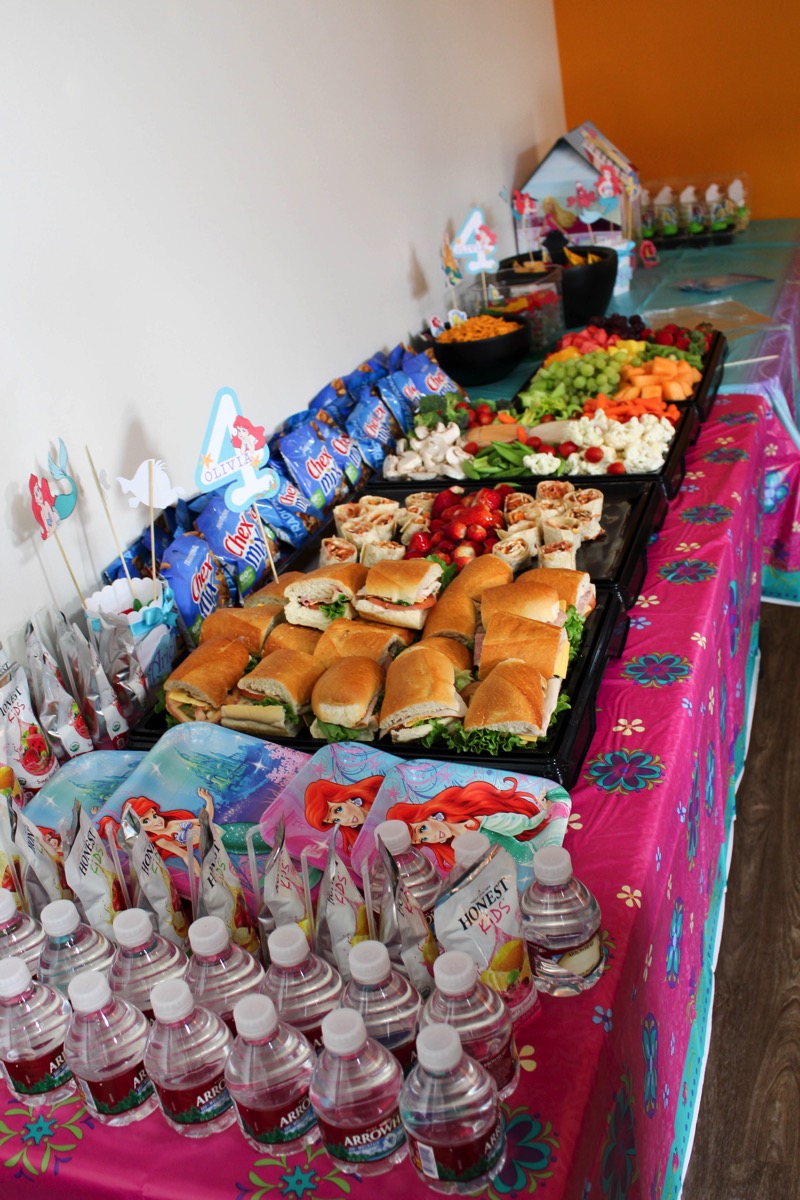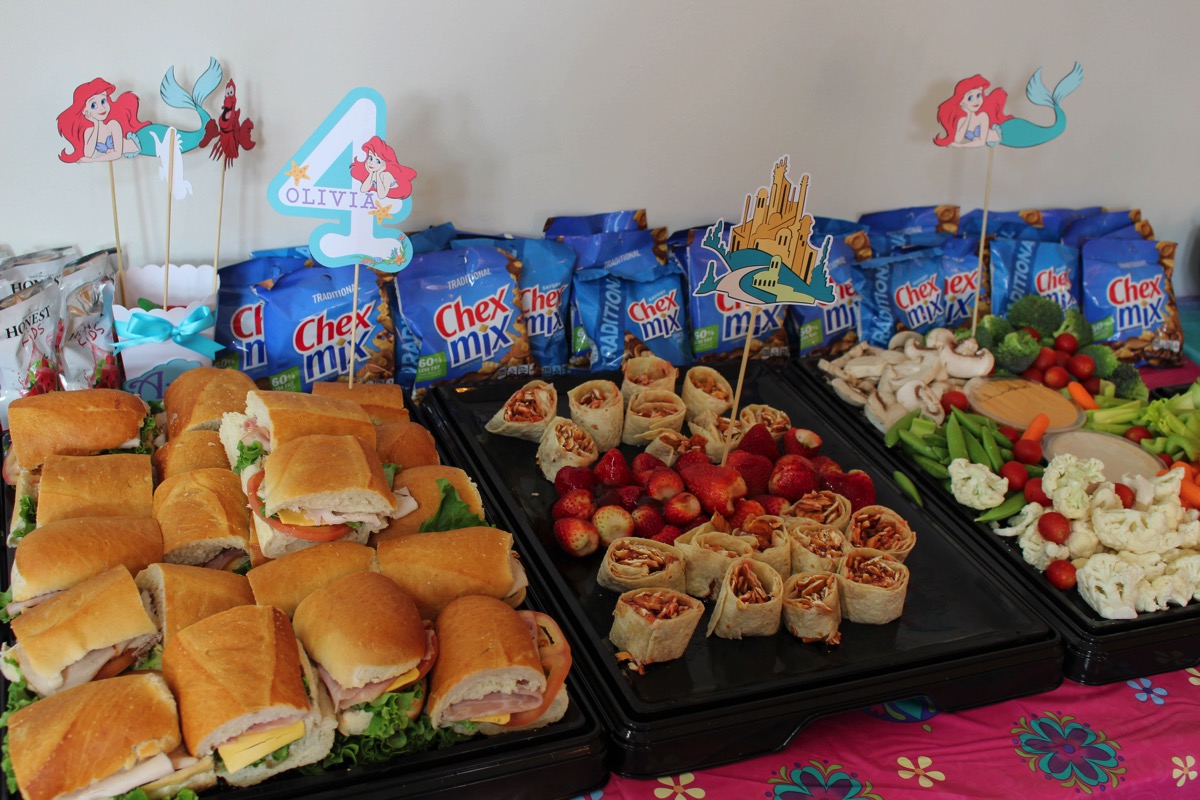 The cake was from the Von's bakery, and so many of us said it was the best-tasting birthday cake we've had. It was light, fluffy, and the frosting was perfect. It was one of the very rare occasions when I preferred the cake over the frosting!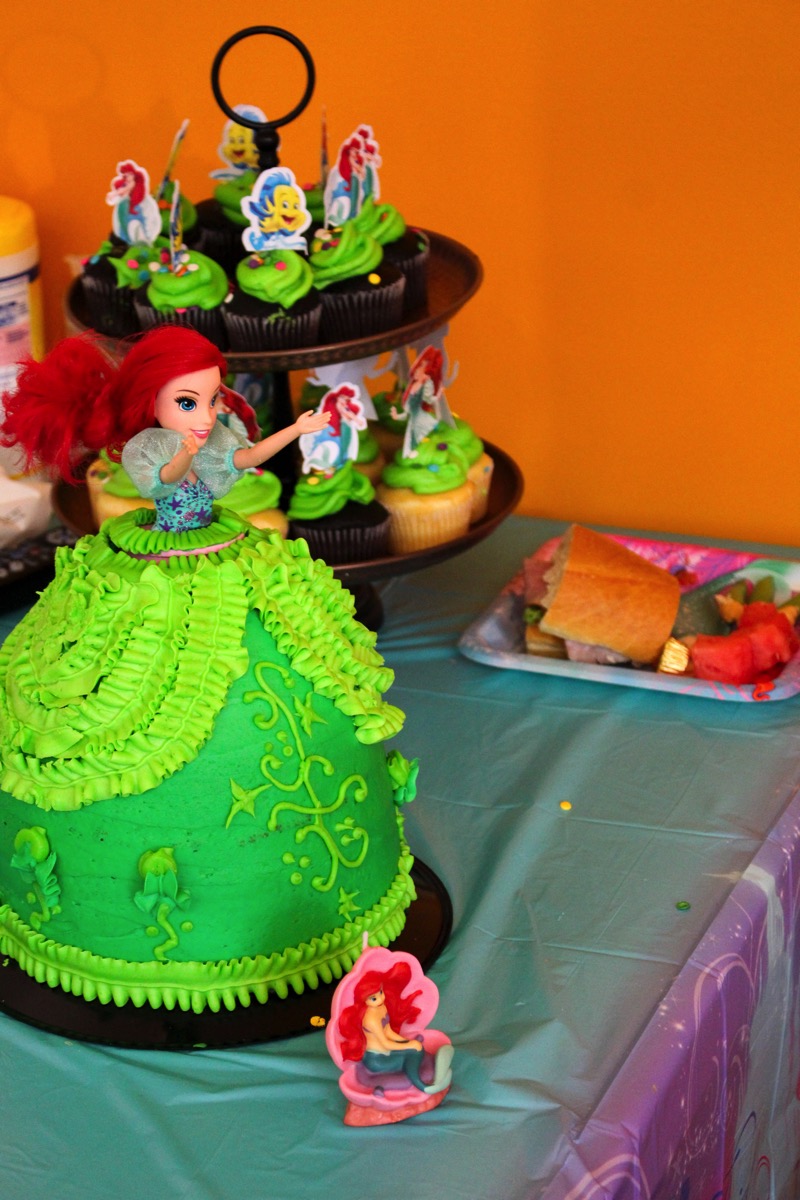 The birthday girl.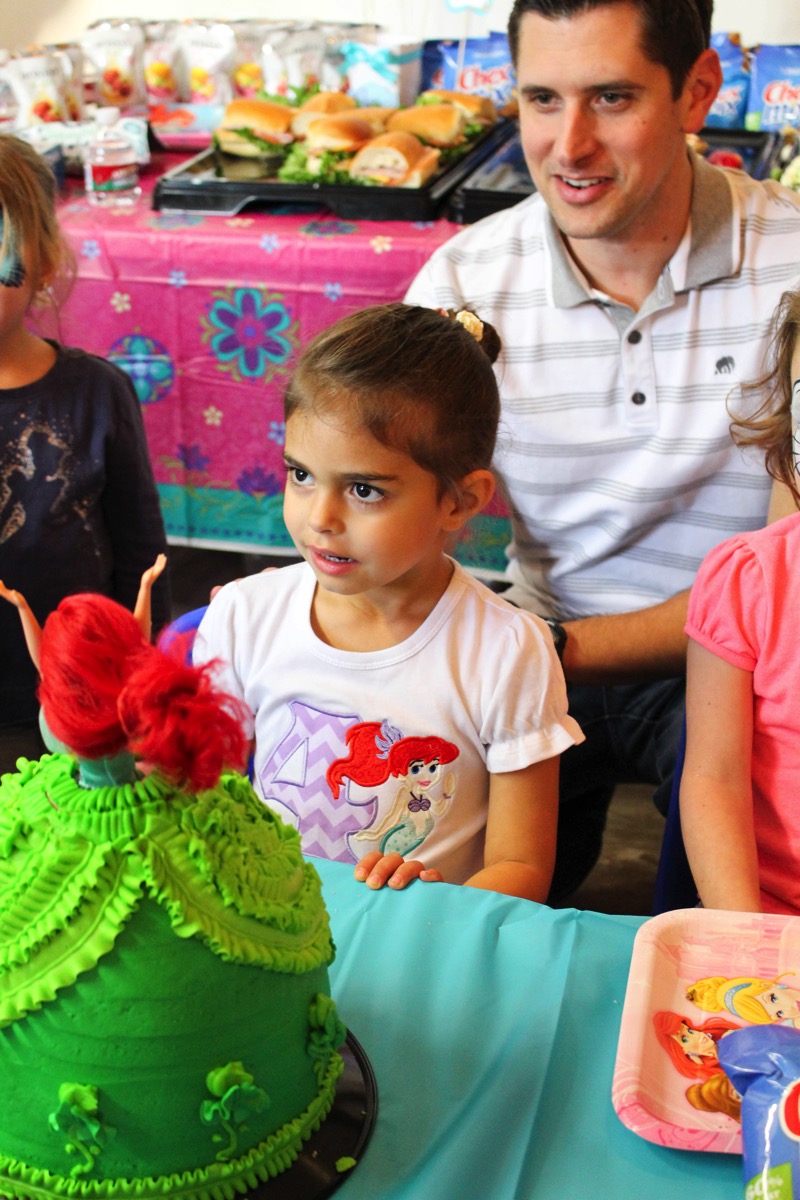 The fam. <3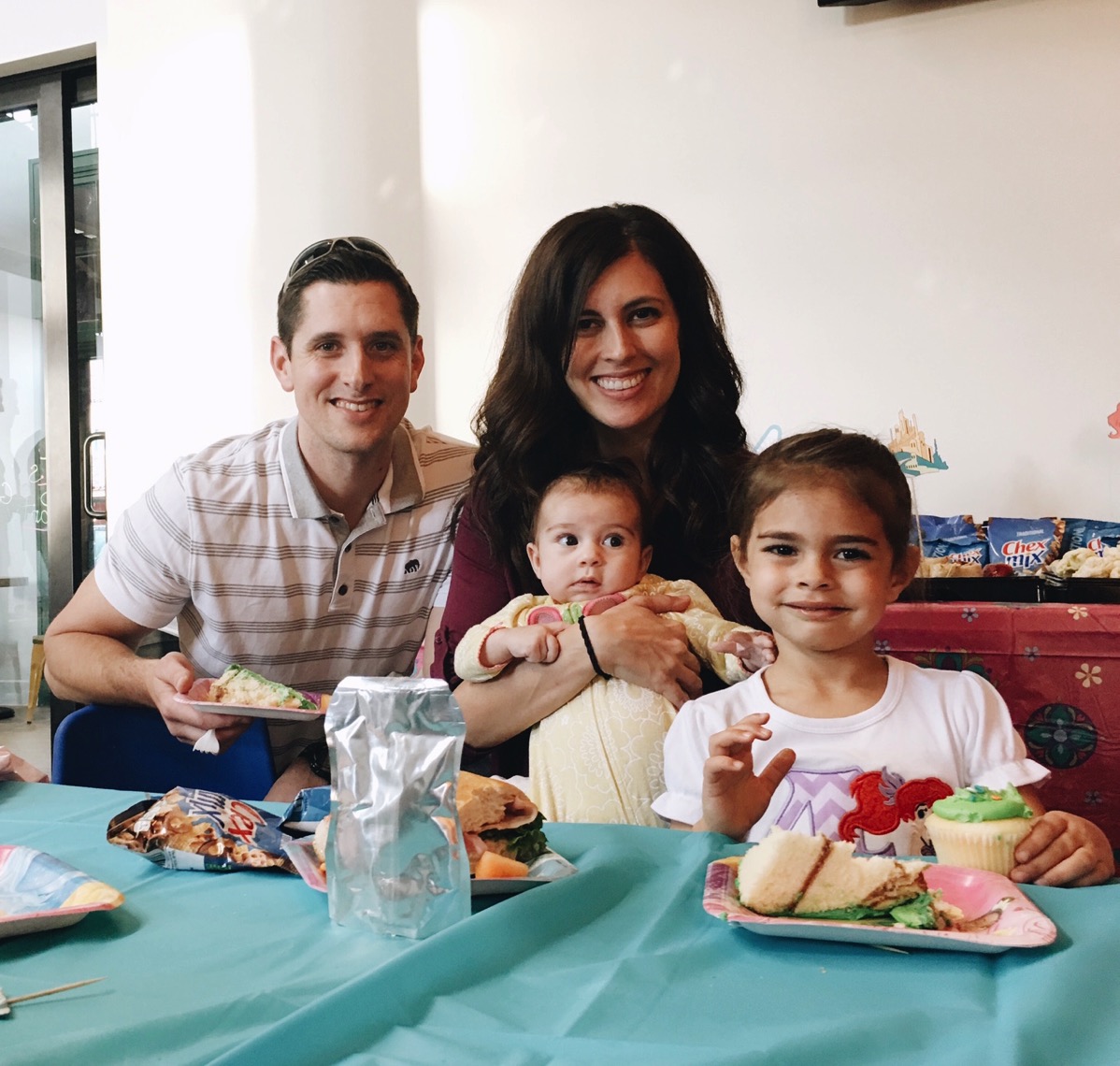 It was so special to have P celebrating with us this year. She even got to play a little. 😉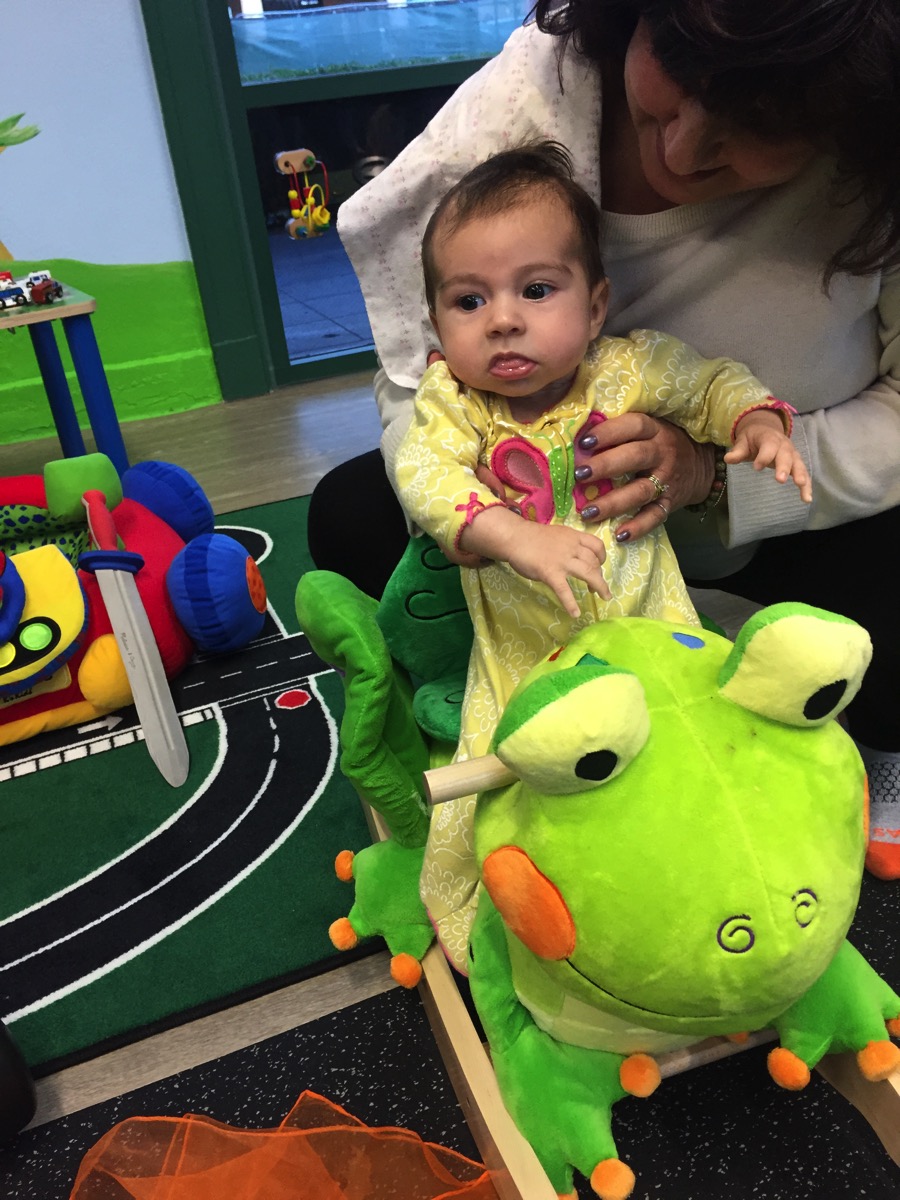 (PS I fully intended to dress her in real clothes aka not jammies, but she was sleeping when we left for the party. Nothing is worth waking her up haha.)
The aftermath.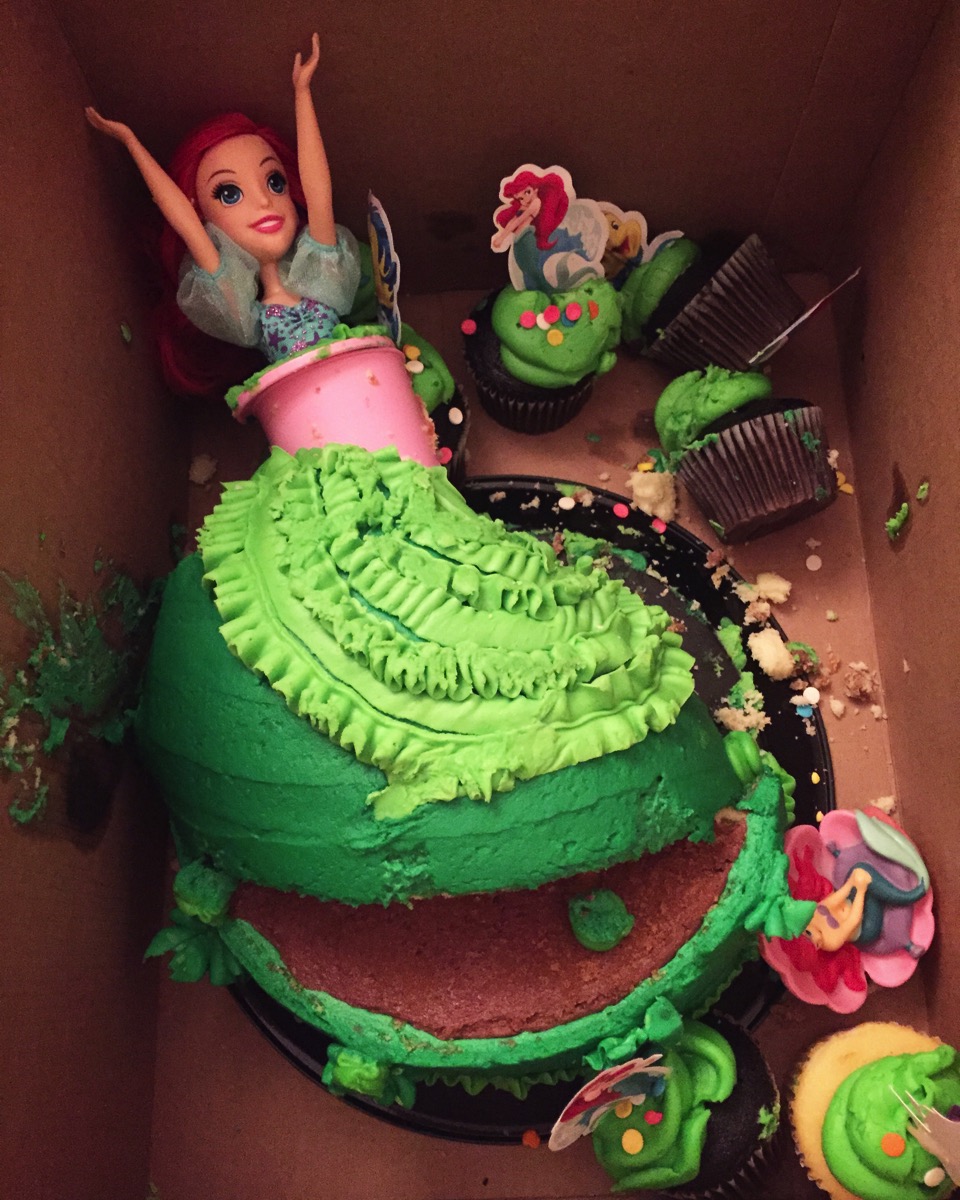 That pretty much sums it up. 😉
The rest of the weekend, we soaked up as much possible time with madre (she leaves tonight. Wahhhh) and also had family dinner with Betsy and her family at Cafe Coyote.
This morning, I'm going to refresh the Spin playlist and then we're off on some adventures.
Have a wonderful day and I'll see you later!
xoxo
Gina