Hiiiii 😀 How was your day? Hope you've had a wonderful Tuesday <3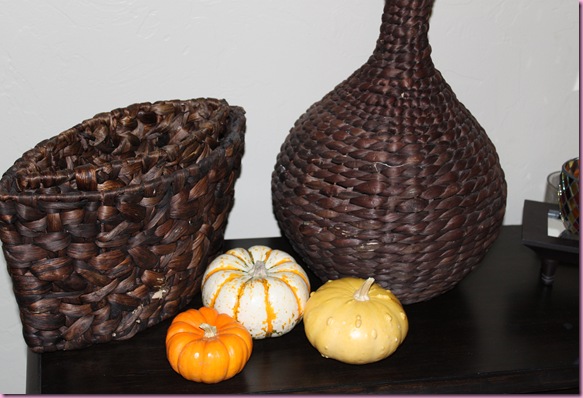 Everyone in our household was pretty-fied in one way or another today.
After two appointments and a conference call this morning, I headed over to my madre's salon since the Pilot was getting a haircut before work. Since he hadn't eaten, I picked up breakfast for him on the way at Beyond Bread.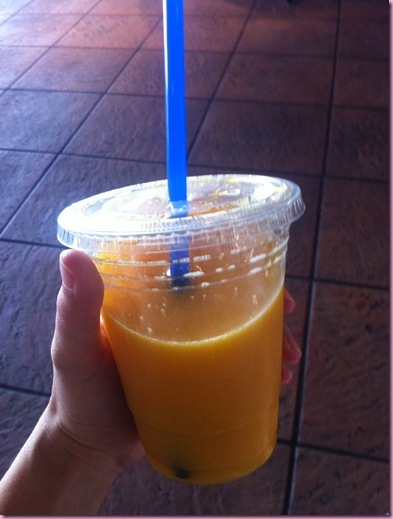 [They only gave me half an orange juice for him! I have no idea how that happened….]
Sometimes when the Pilot gets breakfast potatoes, I'll ask for a couple of bites to try them. Today, I wanted my own 🙂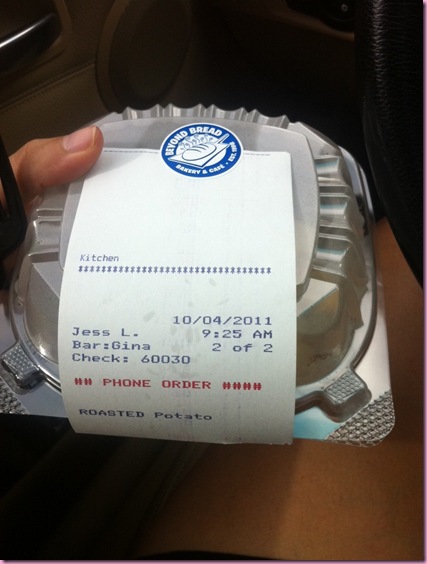 When I got to madre's salon, I was excited to find out that she had booked a pedicure appointment for me. As I've mentioned before on the blog, I usually paint my toes myself and reserve spa appointments for massages and facials, but pedicures are quickly moving up the totem pole. This is because last weekend, I had to paint my toes and can no longer comfortably reach them with my baby belly. It was a little bit of a project and contortionist act, so having someone else paint them today was pretty amazing.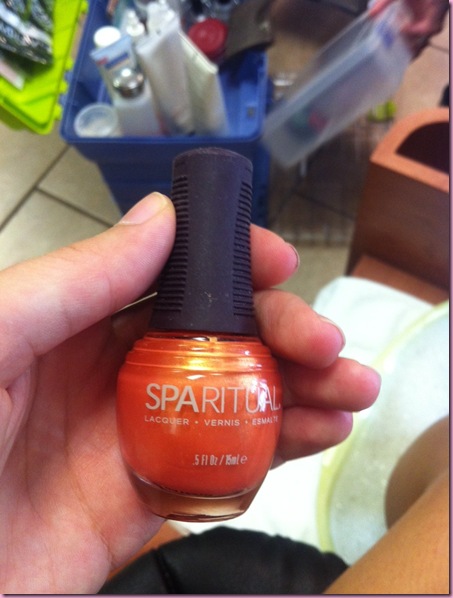 [Halloween color! I'm prob going to paint my fingernails grey]
The Pilot's hair looks verrrrrry nice. Usually I feel like whenever boys get haircuts, it's too short, no matter how much they trim off. Madre manages to do it without the obvious "I just got a haircut" look.
Lunch was from my friend Renee, since we were still low on groceries at the time [I finally made it to TJs this afternoon]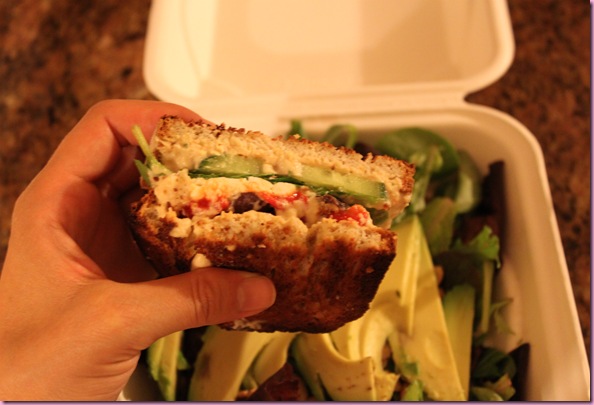 [An old pic, since I ate the entire meal before I thought to snap one]
My favorite veggie sandwich with hummus, goat cheese + salad from home
The winner of the family day of grooming would be Miss Bell:
She's strutting around right now 😉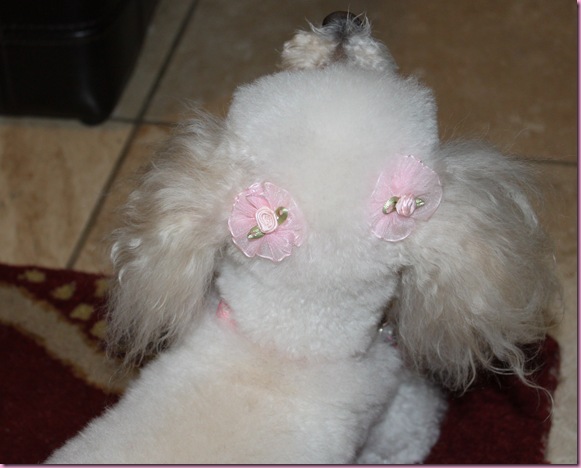 Workout wise, I tested out the October Workout along with the playlist. It's a doozy! Hope you guys love it… stay on the lookout for that on Thursday.
Time to finish dinner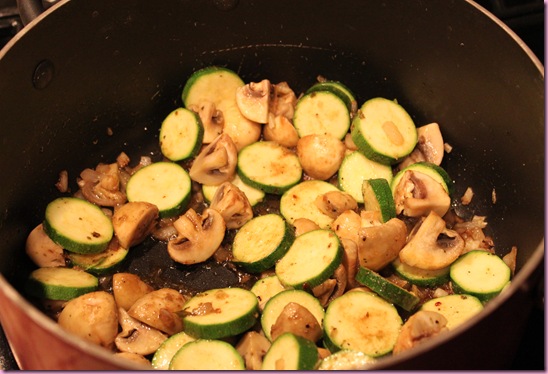 and head to birth class with the Pilot.
See ya in the morning!
xoxo
Gina
Something to talk about: Any reader's requests or Focus On ideas you'd like to see this week?
Today's Workout Jam: "Got No Shorty" Sean Kingston- AWESOME for steady state quick cardio.