PRO meals: Smoothie Packs
As I mentioned in my meal planning post, I've been feeling a little lackluster with dinners lately. I throw something quick in the slow cooker, or we'll have the same things over and over again (especially since the Pilot was away). I will say that there was one lovely chicken pasta and wine night at home with nana, but other than that, it was food to-go or something quickly made at home.
When I spent a little while today prepping for the week, there was one food that sounded particularly awesome: smoothies!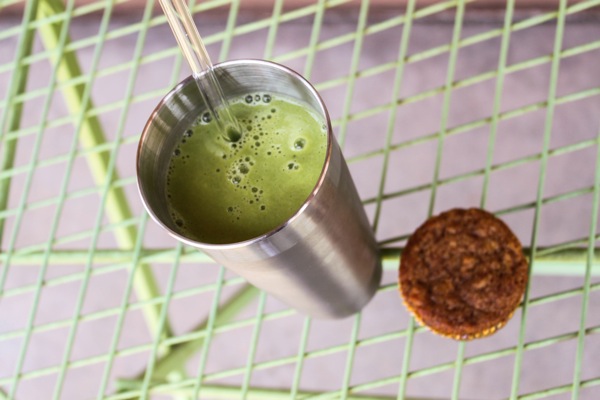 I saw this idea on Pinterest and knew it would be perfect for the upcoming week. Here's how it works: you put your smoothie servings into a bag in the freezer so they're ready to add milk and blend later on.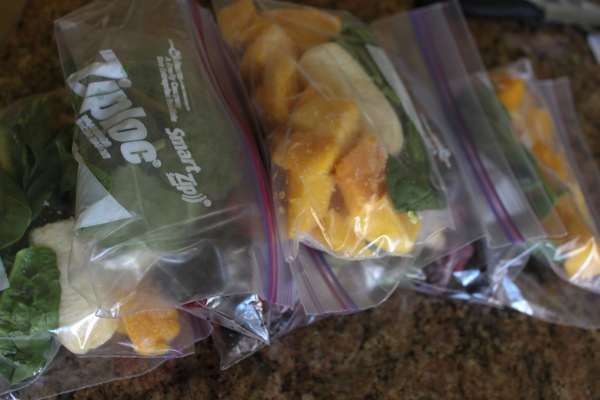 I LOVE this idea because I'm not the biggest fan of pre-made smoothies. For convenience they do the trick (and they taste the same) but the texture is never exactly how it was when they were freshly made. This way, I can quickly add milk and blend when Liv and I are ready for a snack, and easily customize by adding protein powder to mine, whole milk for the little lady, nut butter for both of us 😉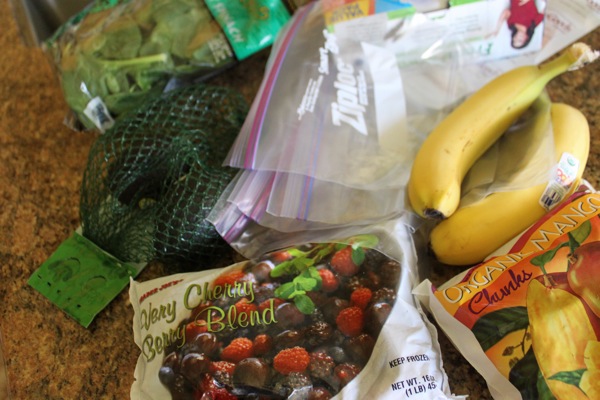 This week's smoothie packs:
-Mango, 1/2 banana, spinach (to add milk or fruit juice, protein powder if desired)
-Cherry berry blend, 1/2 banana, avocado (to add cocoa powder, milk of choice and protein powder)
Some more ideas:
-Pineapple, spinach, shredded coconut ( + milk of choice)
-Mango, goji berry puree (soak and blend goji berries) to add orange juice, lime juice and cayenne pepper (this is one of my all-time faves!)
-Strawberries, banana (to add milk of choice, protein powder if desired and lots of nut butter)
-Banana, chocolate chips, spinach, fresh mint leaves (to add milk of choice)- this tastes like a chocolate chip mint shake
[Tips for making a meal out of your smoothie]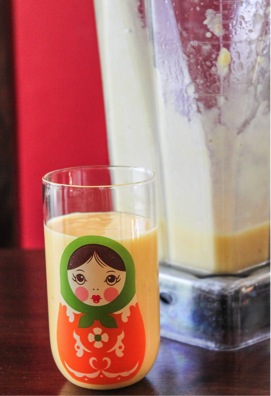 Are you a smoothie lover? What's your favorite combo? To me, nothing says "summer" like fresh smoothies and juices. You can see more of my favorite recipes here! Any prep ahead ideas you've discovered lately?
Cheers!
xoxo
Gina