Push My [Workout] Buttons
Hey guys! How's your day been? Sorry I'm late posting tonight- as soon as I got into Orlando, we went to GATORLAND and then I hit up a beautiful oven yoga (aka Bikram) class.
Bella and I had a good drive down to O-town 😀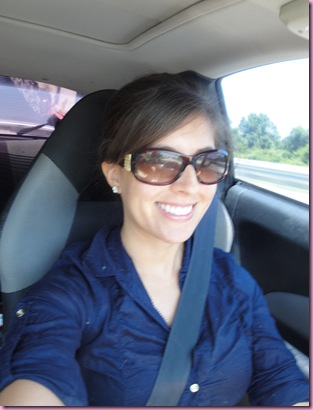 The Eclipse soundtrack is LEGENDARY. I have to tell ya'll how much I love Muse. They push my workout buttons—just hearing their music makes me want to hop on a spin bike, pump some crazy iron, or even (gasp!) go for a run.
After 3 hours of rocking out and listening to some of Water For Elephants, we made it to my aunt's house and a group of us went to Gatorland.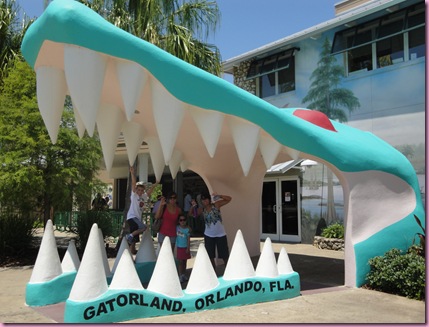 I've never been to Gatorland before… for a few reasons:
#1 Gators remind me of dinosaurs, which I'm horrified of.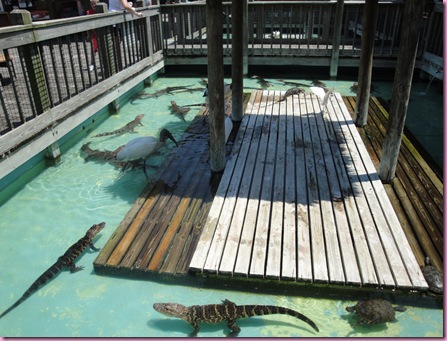 #2 Birds also remind me of dinosaurs. 'Nuff said.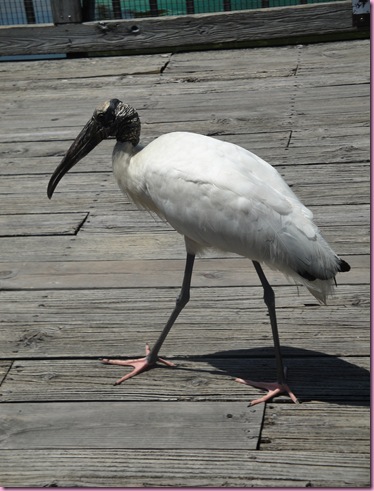 #3 I'm always apprehensive about visiting parks with animals in captivity. I know many of the parks treat the animals extremely well –and can help re-populate when the species is endangered- but something about it still makes me sad.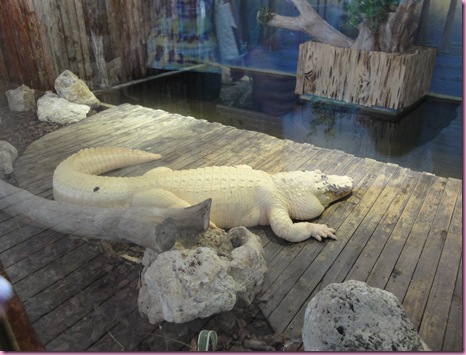 There were a lot of CUTE animals at the petting zoo to distract me from the dinosaur relatives 🙂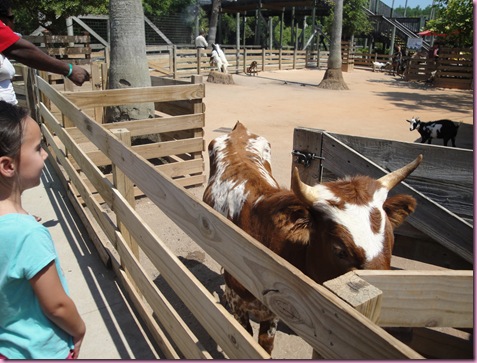 As a lil snack, I munched a pear sauce that was in the depths of my purse: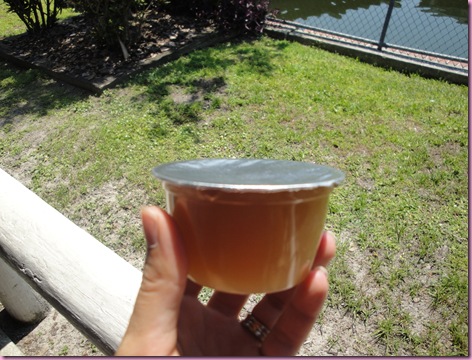 And had a blasty hanging out with my aunt and cousins 😀
After Gatorland, I came back to the casa, grabbed some foodie and took a schweaty, glorious Bikram class.
I love these figures that they have outside the door: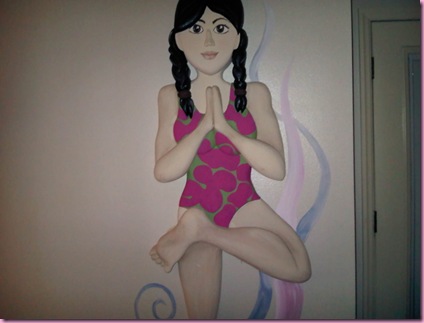 Class was just what the doctor ordered. I've been wound up a little tight lately (if you're a tweep, you know why, but I'll write about the whole ordeal sometime next week), and nothing like a Bikram class to get out toxins, stress and get a crazy awesome workout in at the same time.
I'm back at my aunt's casa and am going to shower my stinky face and wake up early for another yoga class- I bought a 10 class package 😀
See ya in the morning <3
xoxo,
Gina
Something to think:
Nothing can steal happiness, peace away from you: if anyone does make you angry, you are the loser; if someone can allow you to lose peace, you are the loser

Bikram Choudhury