Hey guys! IT'S THE FREAKIN WEEKEND! Thank goodness, right?? 🙂 Anything fun planned?
Today it's just me and Viesa.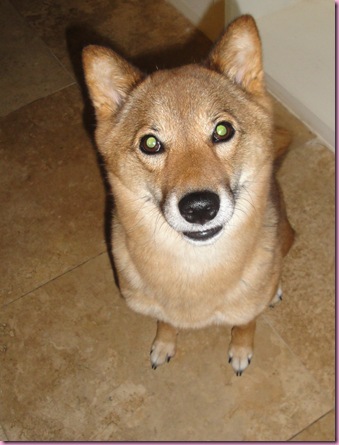 (She's smiling so sweetly waiting for her treat.. I got the puppers some new duck and sweet potato treats. They're obsessed)
*Random trivia: Viesa's full name is Traviesa. It's Spanish for "trouble-maker". Did we curse her? Probably 😉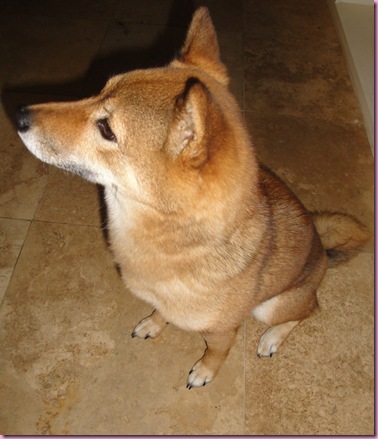 We're just chillin' right now and are going to go on a long walk this afternoon- Bella is at the groomer 🙂
I had to wake up SO early this morning to go to work. We're running a Lifestyle Challenge at the gym and I ran today's session. Every week, we have a "lesson" and a "challenge" for that week, promoting healthy lifestyle changes and mini-goals. The purpose of the challenge is to create healthy habits that can be part of a lifestyle, so that gym members can accomplish their fitness and weight loss goals.
I packed up an apple with mesquite and cinnamon to munch as I got everything ready for the session: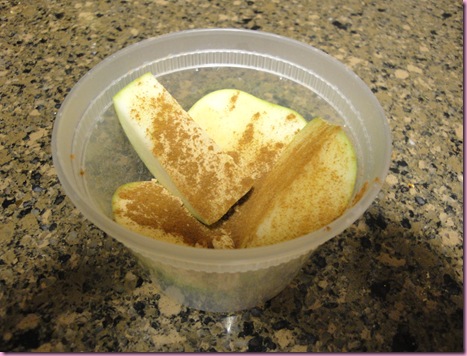 The session went really well- I think everyone is excited 🙂 We checked body fat, took weight and measurements and went over the eating plan, lesson and goal for this week. After that, Jeni and I did a bicep and tricep workout.
I was very excited to come home and dive into a bowl of superfood oat bran: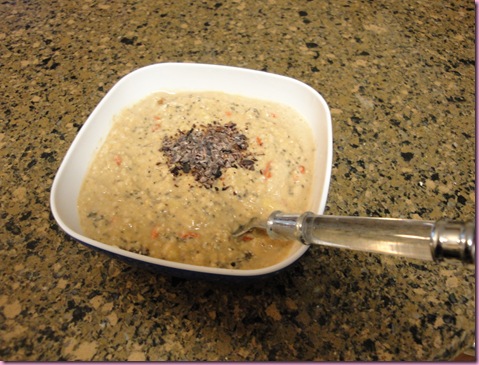 -1/3 C oat bran
-1 banana
-palm full of goji berries
-1 T maca
-1/2 scoop vanilla Sun Warrior
-cacao nibs
-cinnamon
-vanilla
-almond milk
It hit the spot 😀
I have some errands to run today, training appointments and am taking a Zumba class from another gym. It's always fun to take a class every now and again (instead of teach it), so I'm excited 😀
Have a great day!
xoxo,
Gina
Something to read: My review of the Pure Market Express goodies I tried this week. *Click here*