Hi friends 🙂 Thank you for all of the Caro tips! I can always count on you for great advice- just ordered her some antler treats to chew on since latest object of destruction was a bamboo spatula.
Last night was girls' night: Liv, myself, Bella and Caroline.  The Pilot has his Master's class on Wednesday nights, so he's stuck at the computer with a headset on.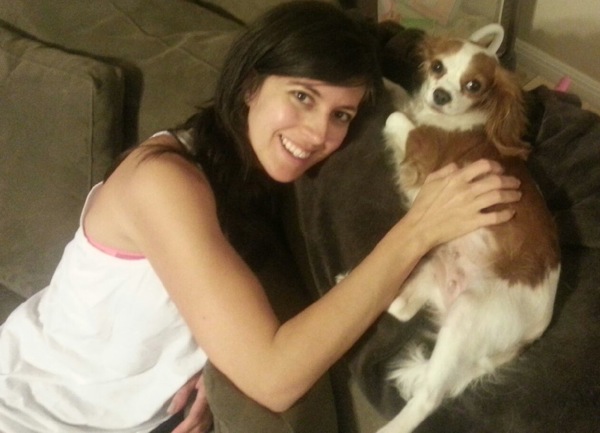 Liv and I enjoyed our enchilada dinner together:
mine, atop salad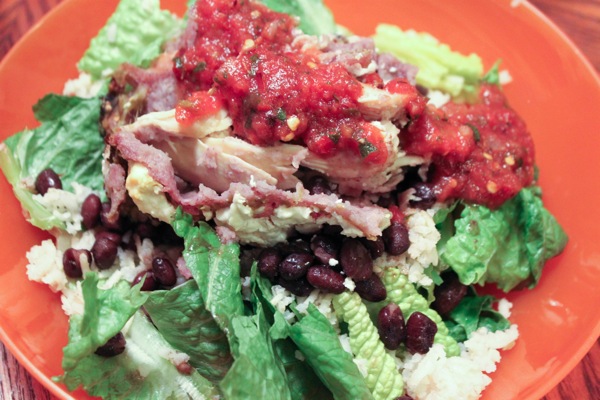 (little lady LOVES enchiladas, rice and beans! She also had some avocado and cucumber)
played, read, had a salsa dance party,
and after she went to bed, I enjoyed a magazine,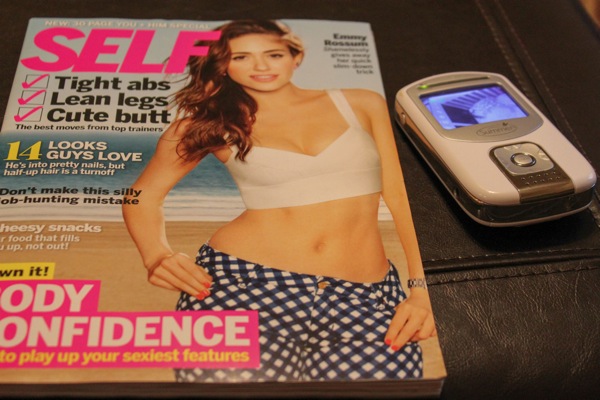 glass of wine, and some very important television shows.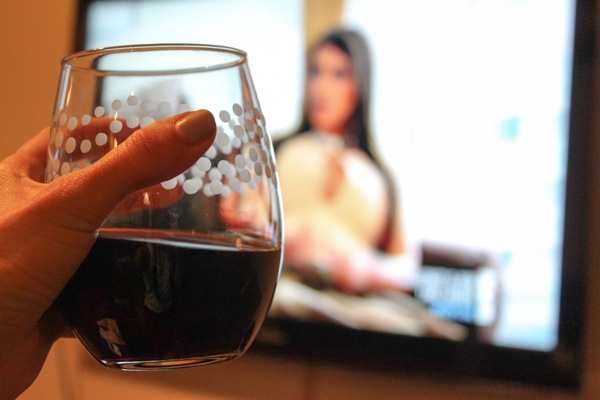 (Kardashians, which was quickly switched to The Bachelor. I still can't believe Kacie B. was BACK! And so much more intense… I loved it)
It was a struggle to drink that wine, because it kind hurts to lift my arms.. but I managed 😉 I've been trying to get back into real, heavy lifting and can't believe how sore my arms are today! When I tested out the last Winter Shape Up workout, I knew it was going to be a doozy, but… wow.
Since I don't want to keep all of the soreness to myself, I'll share a little with ya.
How about a little cardio/strength circuit?
This one is meant to be completed in 3 rounds, as quickly as you can with proper form (<— key words there)
Be sure to warm up and cool down with this workout, and as always, honor your body and modify as needed. Check with a doc before making any fitness changes, too, mmm k <3
Hope you enjoy!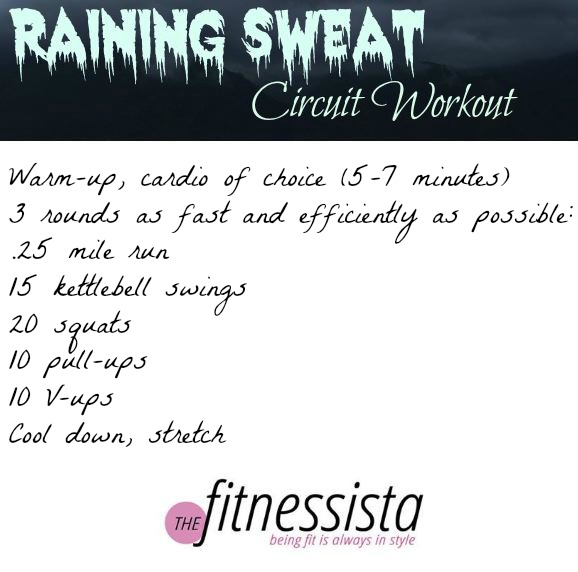 If you give it a try, let me know how it goes! Even better: send me a sweaty pic @fitnessista
On that note, I'm off to teach Buff Booty and Glide. My legs heard my arms were sore and wanted to join the party 😉
xoxo
Gina