Crockpot chicken enchiladas
Wednesdays have pretty much become crockpot day in our house. This is because when I get home from teaching, I want to EAT… and I also want to snuggle with Livi and not be on my feet anymore. As much as I love to cook, it's one of the last things I feel like doing at the end of a work day. I just want food to magically appear, and then eat it.
Luckily, the crockpot allows that to happen. I come home on my lunch break, throw a couple of things in (usually in 10 minutes or so), press start, and dinner is waiting for all of us when we finish our day.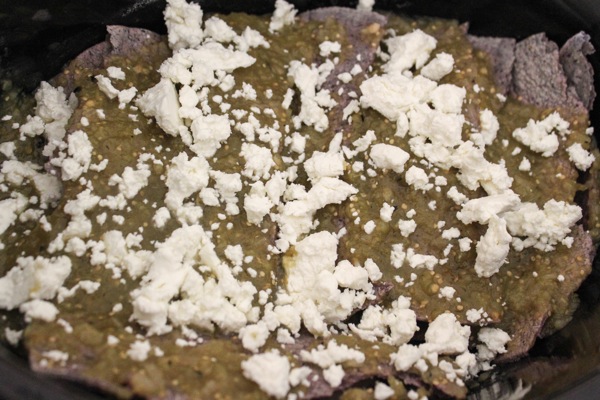 Winner winner, chicken enchiladas for dinner.
One of things things I love the most about Mexican food is the ability to simplify as needed. There are the types of meals with labor-intensive instructions, a variety of ingredients (and spices!), and then there are the easy peasy enchiladas and tacos of the world. For this meal, I realllyyyyyyy simplified, and outsourced some help from my friend Jose.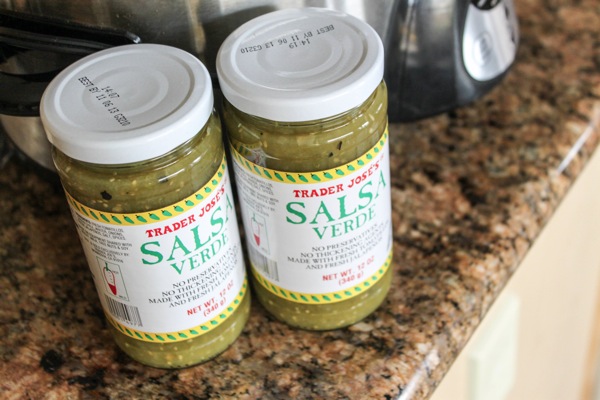 I don't particularly love the salsa verde (it's kinda salty and not very spicy), but it makes a fantastic enchilada sauce.
Some sauce in the bottom of the slow cooker, then I rolled up enchiladas using shredded chicken (cooked last night along with our dinner chicken, seasoned with olive oil, salt, pepper, garlic and cumin) and some shredded goat gouda.
We had these blue corn tortillas on hand, which are pretty flaky little buggers.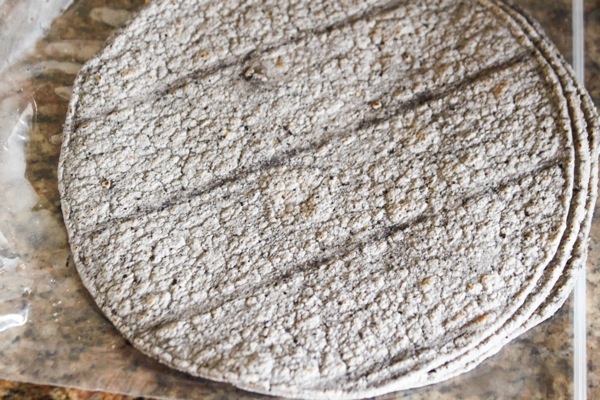 They break apart, even if you heat them up first, so this is where some soft, regular corn tortillas would have come in handy. For now, we'll just be enjoying some rustic enchiladas 😉
I poured more salsa verde on top, some crumbled goat cheese and set it on low for 4 hours.
A perfect dinner atop salad greens, rice (also cooked last night) and black beans (with garlic, salt and cumin).
Some other things of lately:
It's been 80* here (supposed to get cold again next week), so Liv and I have been taking advantage of the gorgeous weather.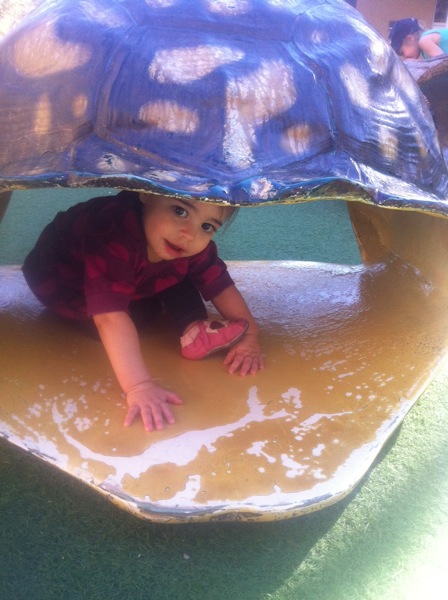 Lots of outdoor excursions, including a trip to the zoo and a picnic. It feels like spring, and the warm weather always makes me so happy.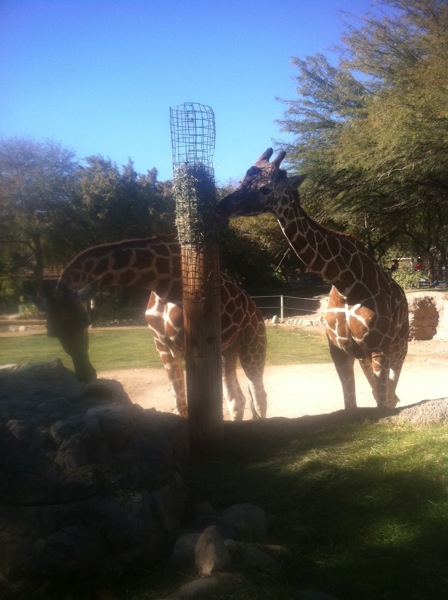 This pic, taken after last night's workout:
See that thing in my shoe? It's a mic ball. (We each carry our own mic balls for teaching and one somehow ended up in my shoe.) The entire workout, I kept thinking my shoe felt a little funny….. At least I'm always prepared to teach, right? 😉
I tested out another Winter Shape Up workout and CAN'T WAIT for it to begin (January 28th!). I'll be following along the plan, too.
Hope you're enjoying your humpday so far! If you're looking for a humpday workout (or something to plan for tomorrow), may I suggest the walking workout from last week + this leg workout? I'll have a new one up for you in the am, too.
See you then!
xoxo
Gina
Something to read:
The ultimate guide to protein supplements
Review of a NEW Les Mills class