I got these awards last week from the lovely RhodeyGirl—so here are some random facts about yours truly 😀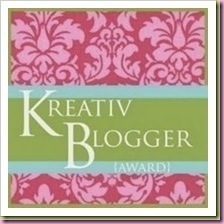 1. I'm terrified of motherhood. Not the actual process of raising children but rather the process of having them. I convinced that being pregnant would be like having an alien inside your belly.
2. I danced my entire life (jazz, tap, ballet and hip hop), taught for 5 years and miss it horribly. Zumba has been my way of filling the dance void. I also took Irish step dancing (think Riverdance) for four years and competed- I taught myself every single dance in Lord of the Dance by watching the DVD over and over.
3. I also used to sing and act in middle school and high school and loved being in musicals. I actually enrolled in college as a Musical Theatre major before I changed it to Business and concentrated on Finance.
4. I've broken my nose three times and my pinky toe on my right foot at least 10 times. I'm really good at stubbing it 😉 When I would walk into ballet in my flat shoes, everyone just assumed that I had broken a toe again.
5. One of my (many) dreams would be to have a healthy cooking show on FoodNetwork.
6. With the exception of Mexico, I've never left the United States and am on a mission to change that ASAP.
7. I met the pilot at Stabucks –aka "Bizzle"- (which most of you all know) but I almost canceled our first date. I was convinced he could be a serial killer and would take me into the desert and cut my fingers off. The only reason I went on our first date was because my friend Jenna (who was with me at Starbucks when we met him) said she would be officially mad at me if I didn't go. We had never, ever, been in a fight in our years of friendship, so I went. And my dinner with the pilot lasted four hours 😉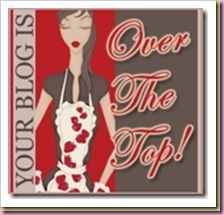 This award asks you to answer the below questions with one word answers.
1. Where is your cell phone? Counter
2. Your hair? Shaggy!
3. Your mother? Angel
4. Your father? Wise
5. Your favorite food? Chocolate
6. Your dream last night? Amazing
7. Your favorite drink? WINE
8. Your dream/goal? Varied
9. What room are you in? Living
10. Your hobby? Creating
11. Your fear? Regret
12. Where do you want to be in 6 years? Triumphant
13. Where were you last night? Dinner with the girls
14. Something you aren't? Unhappy
15. Muffins? Vegan
16. Wish list item? Flip HD
17. Where did you grow up? Tucson
18. Last thing you did? Wine w/ girls
19. What are you wearing? Hoodie
20. Your TV? Obnoxious
21. Your pets? Little ladies
22. Your friends? adore
23. Your life? Exciting
24. Your mood? stoked
25. Missing someone? My hubby
26. Vehicle? Celi!
27. Something you're not wearing? shoes
28. Your favorite store? Express
29. Your favorite color? PINK
30. When was the last time you laughed? 5 minutes ago
31. Last time you cried? Wednesday night… the flight attendant was mean to me
32. Your best friend? Missing
33. One place that I go over and over? Orlando
34. One person who emails me regularly? Nana
35. Favorite place to eat? Home
Thank you so much to Sabrina for the award! That was fun 😉
________________________________________________________________________________________________________________
So I'm happy to say I think I got my running mojo back and it's no coincidence that the weather finally returned to cooler temps around here.
I woke up early this morning and had a bowl of overnight oats with almond milk and nanner before meeting the girls for our 8.15 mile run.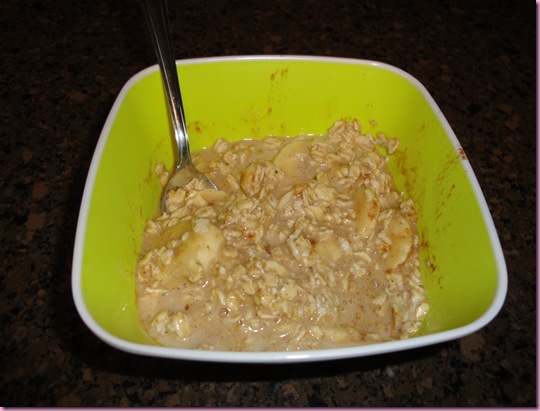 (1/2 cup oats, 1 cup almond milk, 1 sliced banana, lots of cinnamon and mesquite)
We probably made quite the picture—Kelly and her two dogs, Meara and her 9-month old Mitch in the jogger (who was awesome! He just chilled the whole time) and me. I joked that I needed a running accessory, too 😀
We finished in 1:18 and it felt SOOOOO good to get a long run in. My half is in 8 WEEKS! Time to get hopping!!!!
Last night, some friends and I went out to Charlie Trippers to get some drinks and appetizers.
I had Shiraz per usual: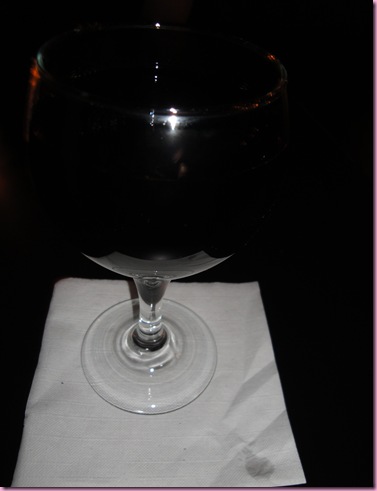 (Sorry for the dark pic!)
The seared ahi tuna with seaweed salad: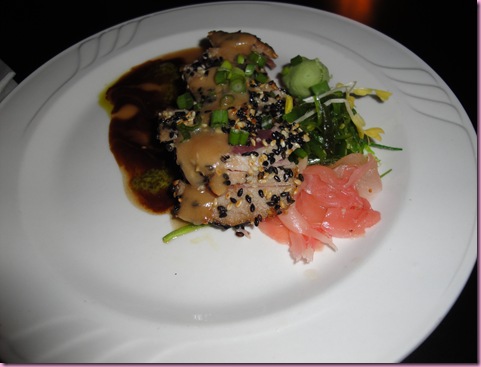 And spinach salad with goat cheese instead of feta, caramelized onions, no bacon and balsamic on the side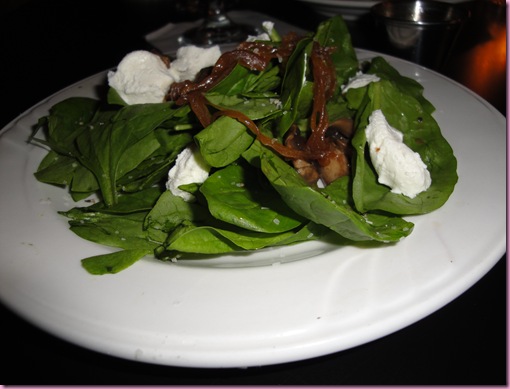 It was pretty much amazing 😀
So now I'm just chilling, munching an apple with goat gouda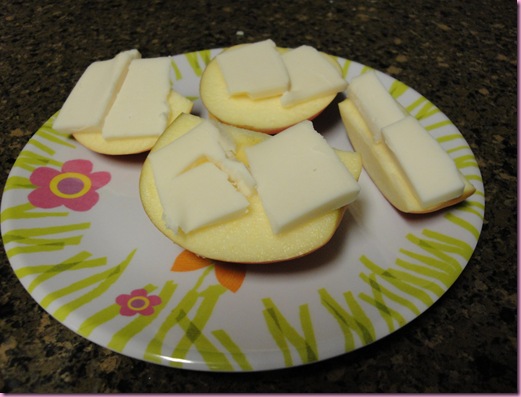 Sipping green tea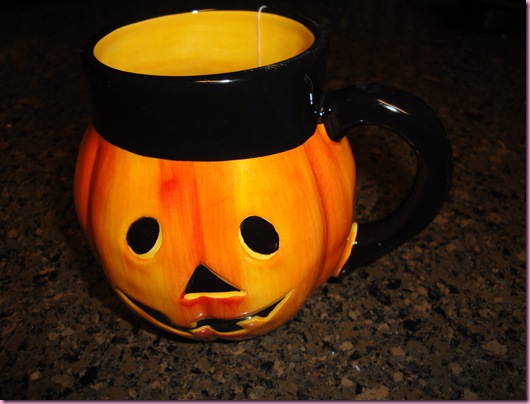 And trying to decide whether I need to call the vet for Bella. She got sick in the middle of the night, and two more times this morning. She has no appetite but is not acting lethargic. She's still very attentive with a little tail wagging a mile a minute (which gives me the idea she feels ok) but she has no interest in food or treats and I'm worried about her. If she gets sick one more time, we're going to the animal hospital. Here's fingers crossed that doesn't happen….
Hope you have a happy Sunday <3
Much love,
Gina