Reader's Request: Weight Training 101
When I put out the call for reader's requests yesterday, I received quite a few strength training-related requests.
For all of you who were looking for some help in the weights department, here ya go 😀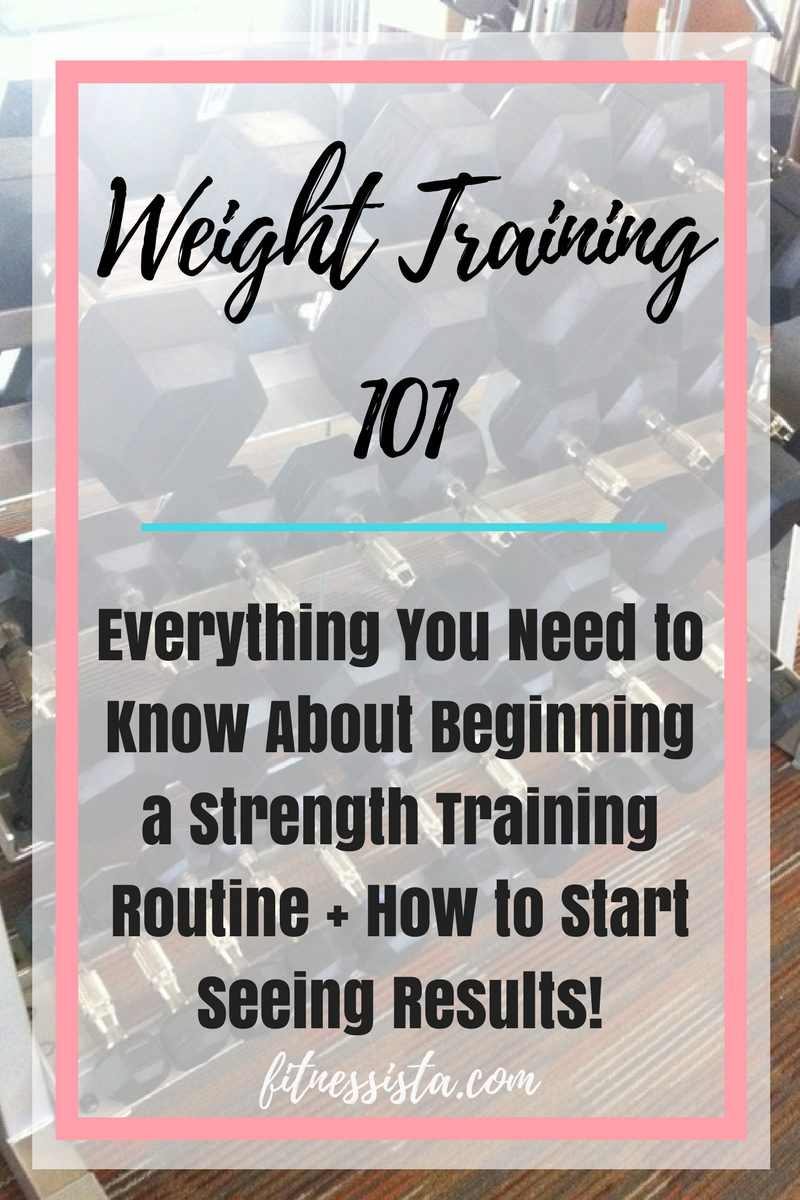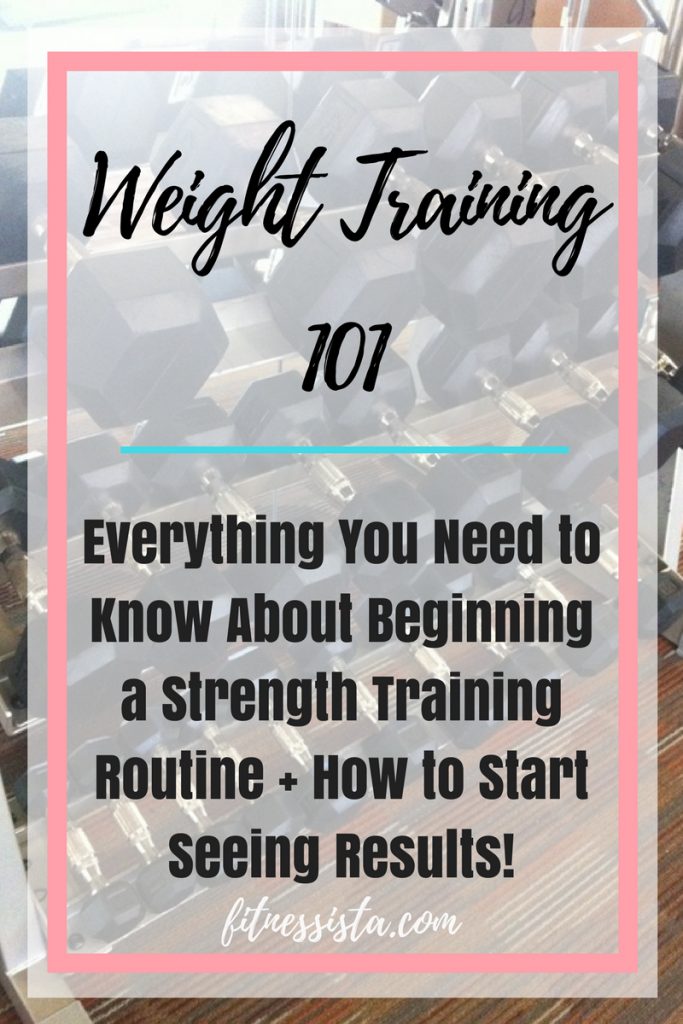 Spot Training Doesn't Work
Back in the day, after I had lost a majority of the weight I was aiming for, I decided to experiment with weight training. The intention was good, but the problem was that I had no clue what the heck I was doing. After aimlessly wandering around the weights room a few times, I settled onto the mat and did a few crunches and called it good. Since I didn't know how to put together a weight routine, I just decided I'd work on the parts that I thought needed the most help: my abs, arms and thighs. I worked out these muscle groups everyday and was so confused when I didn't see a difference in my body.
It took me a while to figure this out (and I'm sure that quite a few of you know this already), but there is no way to spot train and you *shouldn't* work out the same muscle groups on consecutive days. When our body burns fat, it burns fat all over, not just in a specific spot you're targeting. Where you see it first is an individual thang. Some people lose weight and inches in their face first, others their arms, legs, stomach, whatever- everyone is different. The point is that we should focus on our body as a whole when we work out, not just the parts we want to change.
Our muscles need at least 48 hours to repair and recover. When we consistently tear down the same muscles (lifting weights causes tears in the muscle and recovery allows it to repair and grow back stronger), and don't enable our body to accomplish the results we're looking for. This is why it's an excellent idea to have a specific weights split when you're weight training.

How to Set Up a Weight Training Plan
There are a thousand ways to set up a weight training plan, but for simplicity's sake, I'm going to give you three options: synergistic, antagonistic and full body circuit.
Step #1: Choose your split

-Synergistic:

Day 1: Shoulders, Chest and Triceps

Day 2: Legs and Abs

Day 3: Back and Biceps

-Antagonistic:

Day 1: Chest, Shoulders and Upper back

Day 2: Quads and Hamstrings

Day 3: Core (Back and Abs)

Day 4: Biceps and Triceps

-Full Body Circuit

Day 1: Arms, Legs, Abs, Back

Day 2: Arms, Legs, Abs, Back

Day 3: Arms, Legs, Abs, Back

Step #2: Create your workout plan according to your chosen split, leaving 1 day in between weights sessions and use this time for longer cardio sessions, a fun class or an off day- make sure to have at least one day of active recovery each week (totally off, or something that isn't taxing on the body, like a walk with the pups or a stretch or easy yoga sesh)

Step #3: In your workout plan, choose 2-3 exercises per muscle group for the antagonistic and synergistic plans; 1-2 per muscle group for the full body circuit (here you can use compound exercises that work more than one muscle at a time, too)
Exercise ideas and workout plans: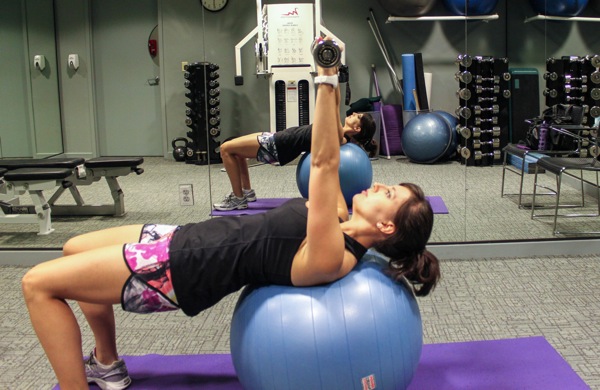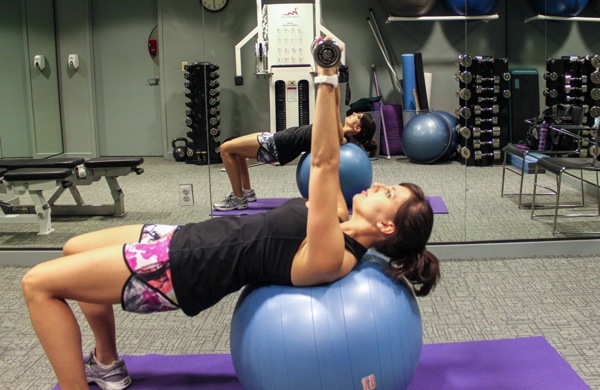 Tips for Creating the Ideal Strength Training Plan
–Create the workout plan in advance, so you know what to do when you're at the gym and will have a back-up if a specific machine or tool is being used by someone else. Every Sunday, I take about 15-20 minutes to plan out my workout schedule. Also, if you have a plan (with an approximate time to when you'll be pumping iron) you'll be less likely to skip it 😉 For tips on how to incorporate cardio and other classes into your routine, check out *this post*
–Switch out the exercises you're doing (or rotate the days that you work each muscle group) every 4-6 weeks or so. Our body is a very intelligent machine and will do what it's expected to. Constant changes scare away plateaus 🙂
–Experiment with how much weight to use. Start out lighter and if you can easily do more than 10 repetitions with that weight, go heavier and see how that feels. Aim for 3-4 sets of 12-15 repetitions (beginners start with 3 sets of 10). If doing 3 sets in a row bores you, go from one exercise to the next and then repeat the entire circuit 2 more times.
–Warm up for 5-7 minutes with low/moderate cardio, followed weights, then follow with the rest of your cardio sesh. Some people prefer to do cardio first, but I find that if I do cardio first, I have nothing left for weights. A good rule of thumb is that if you're aiming for weight loss, do cardio first and give it all ya got, if you're aiming for muscle tone, go with weights first.
–Weight training will not (will not!) make you "bulky". You will not emerge from the weight room a Hulk, I promise. Some clients start to worry that when they start weight training, their pants get a smidge snug and their weight goes up a little. Muscle is more dense than fat, so less muscle will weigh the same as a lot more fat does, volume-wise. Usually they're initially gaining muscle more quickly than they're losing fat, and then everything falls into place and before we know it, the scale and jeans follow. This is why I think keeping record of body fat percentage is so important– most gyms will do it for free, or see if there's a bod pod near you.
–Go for some protein 30-60 minutes after your weights sesh. (More info on fitness fueling is *here*)
–Have fun! Once you start –or give a makeover to your- weight training, the newfound strength is empowering and it's remarkable how consistent weight training will change body shape.
–Please check with a doc before making any fitness/nutrition changes. Be smart- your body will always tell you what's best. Ignoring your body's needs leads to injury.
I think that's it, as far as the almond shell version goes 🙂 I could talk about weights all day!
If there's anything I forgot to address, please hit me up in the comments 😀
Do you pump iron? What's your absolute favorite strength training exercise? Where do you get your moves?
I'm off to walk the pups and head to work!
See ya this afternoon <3
xoxo,
Gina