Fall Fitness Plan (you can do at home)
Hi friends! Hope you're having an amazing morning. Today, I have a fall fitness plan for you: a full mix of cardio, strength, rest, and flexibility. I figured it would be fun to put together as a go-to guide for the upcoming season, as things tend to get a little hectic. The best part: you can do everything at home with a pair of dumbbells, and some form of cardio.
I always love the fall season as the chance to make a fresh start and change some habits that no longer serve me. It's also the ideal time to reprioritize my 2016 goals and focus on the ones that are the most important. Right now, it's finishing up the post baby bod advanced plan, maintaining consistency with my workouts, and surviving the moving frenzy while still enjoying the holidays. It's easy to get overwhelmed with the countless to-dos, so I'm going to focus on taking time to be present, observe, and enjoy amidst the chaos. 😉
I think we're all going to be busy this season, so I put together a little plan to take the guess work out of your fitness schedule. Of course, talk to a doctor before making any fitness changes and honor your body. Modify as needed.
I'll be running a fitness challenge coming up (something a little special before we head into the holidays and Winter Shape Up), but I hope you enjoy this plan in the meantime!

Fall Fitness Plan Details
Monday: Total body + HIIT

Warm up 5-7 minutes, moderate cardio
Circuit:
Squat press x 3
Upright row x 10
Walking lunges x 20
Decline push-ups x 15
Renegade row and triceps extension x 10 each
Donkey kicks x 10 with 10 pulses at the top
Plank 45 seconds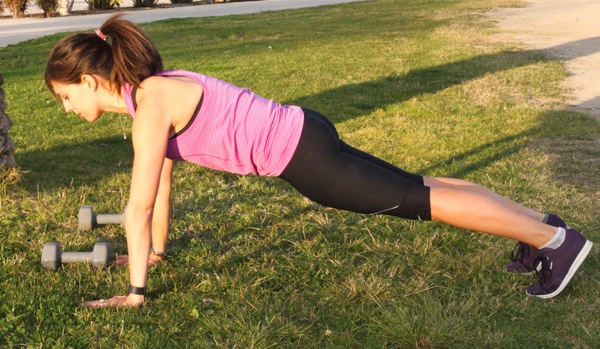 Complete the circuit up to 3 times and then follow with optional HIIT workout:
HIIT:
30 seconds sprint (or high knees in place) 30 seconds rest x 10 rounds
Tuesday: Easy steady state 20-30 minutes.
Wednesday: Squatember workout + 10-20 minutes hill walking
Thursday: OFF
Friday: HIIT BLAST
Warm up 5-7 minutes, moderate cardio
(For low impact options, eliminate the *jump* of each movement. Go through the exercise, but keep one foot on the floor at all times.
45 seconds on, 15 seconds off:
Squats
Squat jumps
Lateral lunge and leg lift (R)
Lateral lunge and leg lift (L)
Frogger jumps
Push-ups
Mountain climbers
Burpees
Sumo squat and side kick (R)
Sumo squat and side kick (L)
Repeat 1-2 times through
Saturday: OFF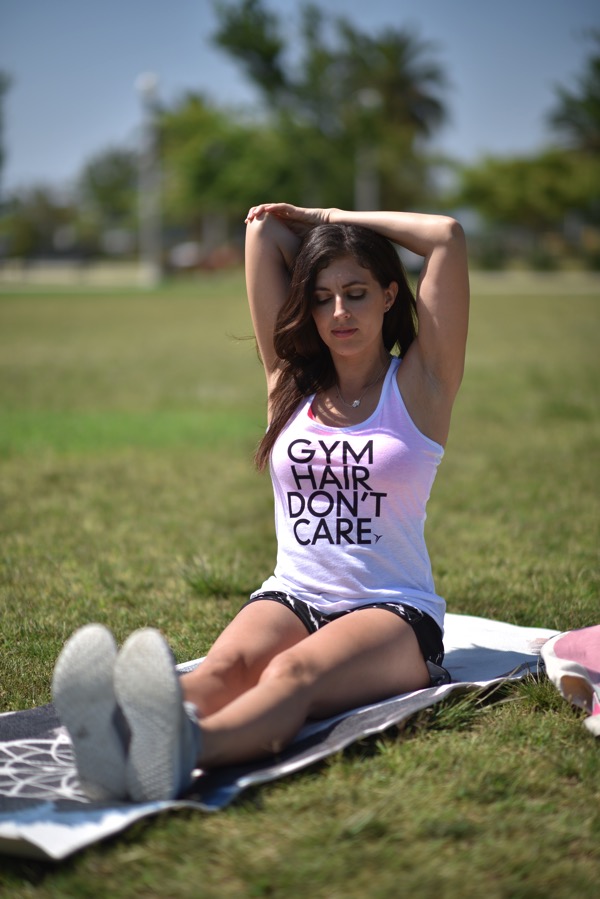 Sunday:
Upper body, core + steady state
Circuit:
Lateral raises x 10
Bent-over flyes x 10
Triceps extensions x 15
Biceps curls x 15
Heavy deadlifts x 10
V-ups x 20
Side plank: 30 seconds each side
Complete 1-3 rounds followed by
10-20 minutes easy steady state
So, tell me friends: what's something you're going to change this fall season regarding your fitness and health? What are you looking forward to this season? I always love to hear what you're up to.
xoxo
Gina