Rice crispiest place on Earth
Worth the road trip alone. 😉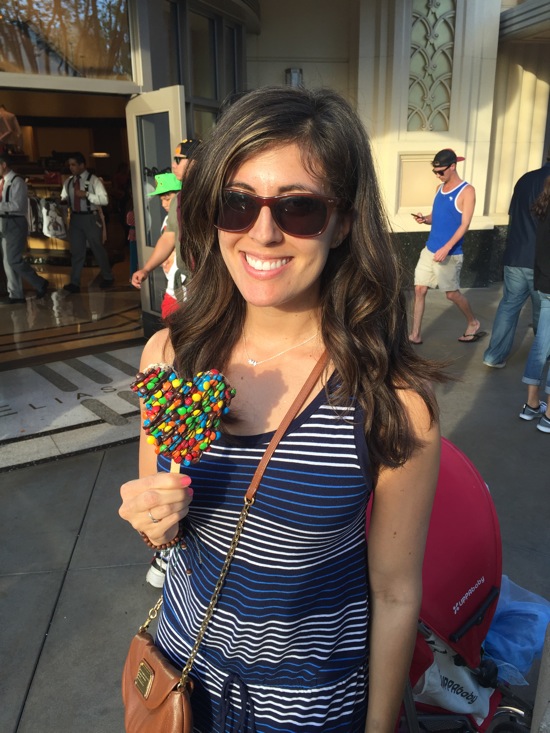 Hi friends! How's the morning going? Hope you had a lovely weekend. Ours was a whirlwind of fun adventures, and time with a little slice of Tucson: our cousins, aunt and uncle met us in Disneyland. When we told Liv we were heading there, it was like Christmas. She was so excited!
The three musketeers, all together again. <3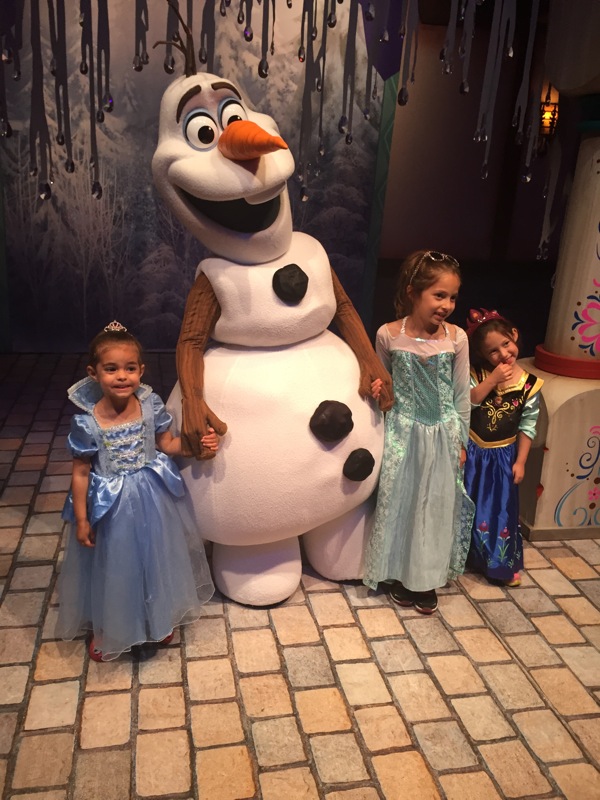 We were only there for the day, but managed to get in a lot of rides and fun activities. Surprisingly, it wasn't crowded at all -I don't think we waited in line for more than 5 minutes- and the weather was gorgeous. We saw some shows, the parade, and rode the favorite rides (with only one stop, instead of the usual 5+, on Small World haha).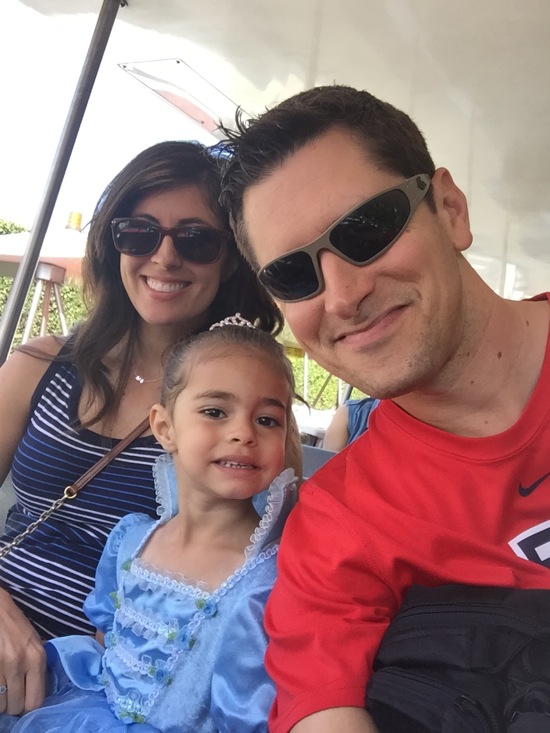 In between the rice crispy treats, churros and kettle corn (necessary),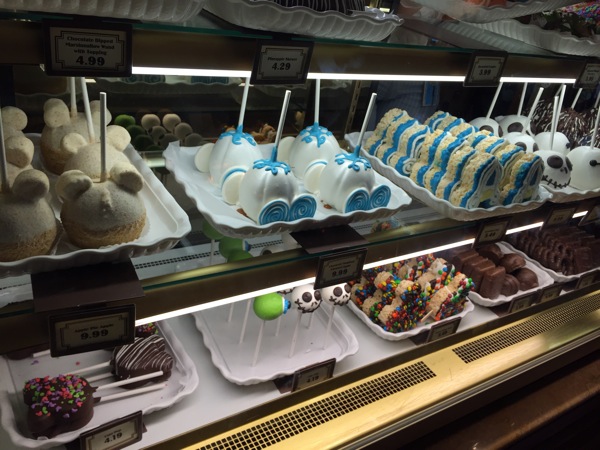 it was easy to find healthy meal options. I got this amazing fajita salad at California Adventure, with beans, chicken, romaine, guacamole, fajita veggies, and corn chip crispies. I used salsa as dressing and it was fantastic.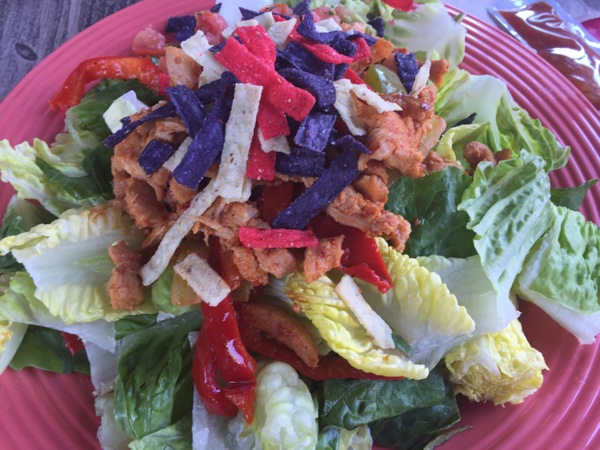 Last time we went to Disneyland for Livi's birthday, we took her to the Bibbity Bobbity Boutique. She had her hair done into the sweetest sparkly bun by a "Fairy Godmother" and it was a cute birthday experience. While she had her hair done, I watched intently so I'd be able to copy the method at home. For this trip, I did her Bibbity Bobbity bun at home (with the same crown and barrette they used last time) and sprayed it with glitter spray I picked up at Party City for $2. I was thinking about doing a video if any of my fellow mom friends are interested!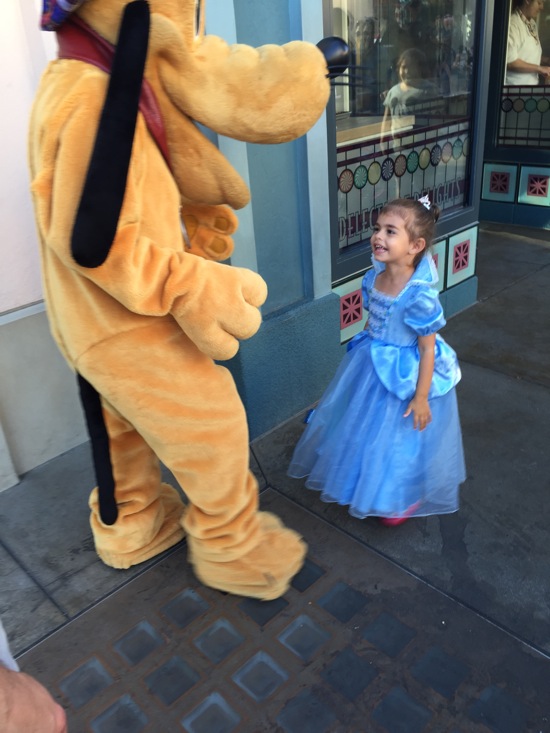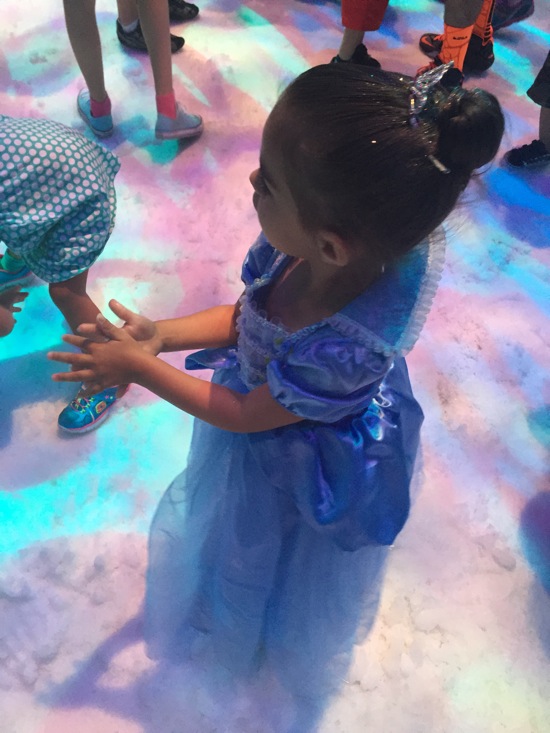 We only had two ride misadventures while we were there. The first one was on The Little Mermaid. I was in a clamshell with Liv and one of our cousins, and was shocked that Liv wanted to ride it again because she absolutely hates the Ursula room. (And, as an adult, I have to say that they did a great job of making Ursula huge and horrifying. She scares me a little.) We started the ride, and it was stop and go the entire time. The ride would stop, Sebastian's voice would come over the intercom telling us to remain in our shells, and it would eventually go again. We were fine, and all singing along with the Ariel song, but the entire time I was praying, "Please do not let us stop right in front of Urusla." Thankfully, it didn't happen.
The next adventure was on the ladybug ride at California Adventure, which is similar to the teacups and spins around. One of our cousins wanted a slower ride, and the other one wanted to spin and go crazy. So we split up into a fast bug and a slow bug. The Pilot, my uncle, and a cousin were on the "wild" bug, and my aunt, Liv and my other cousin were on the "gentle" bug. As luck would have it, the steering wheel on the "crazy" bug was locked, and the gently glided around the track. Our "gentle" bug was spinning out of control, and my aunt and I were trying to hold the wheel to get it to stop. I think we'll probably skip the bug next time. 😉
As usual, the dogs had their own Disneyland trip, hanging out with our dog sitter. She spoils them with multiple walks a day, trips out to eat with her, baths, and hanging out by the bay. Needless to say, I don't think they missed us very much. 😉
On Saturday, the fam stopped at our house on the drive back to Tucson, so we had to introduce them to the glory of Pizza Port.
Bacon cheeseburger pizza, chicken pesto pizza, garlic buddies, mac n' cheese bites, and kale salad.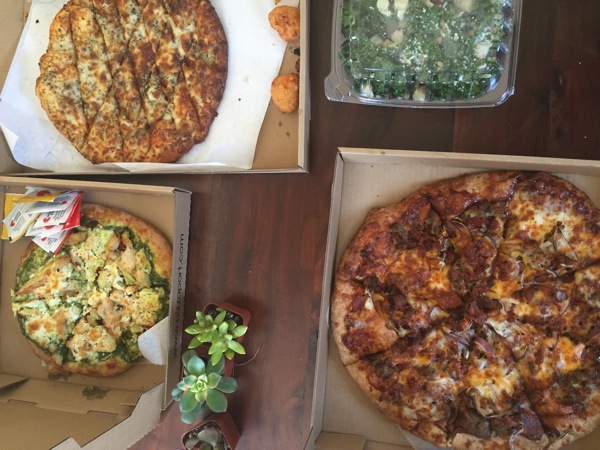 Saturday night, we went to the movies, and Sunday was errands, chores, and me feeling like death with this weird allergy/cold thing I have going on. Thankfully, I'm feeling a little better today. <3
Hope you're enjoying the morning! Any funny Disneyland or theme park stories to share?? These are the best.
xoxo
Gina
Workout of the day: this Frost HIIT workout! It's one of my all-time favorites, and perfect for getting in a cardio workout at home, using your own body weight.
Check in for today's workout here!