Hiiiii 😀 Happy Friday! How's your day going?
Mine has been good so far. No one showed for my early as ballz YogaTone class- morning classes are rough, especially this time of the year (school winding down, sleeping in, vacations, etc). So I didn't waste a trip, I had to stop at Ike's for a latte on the way back 😉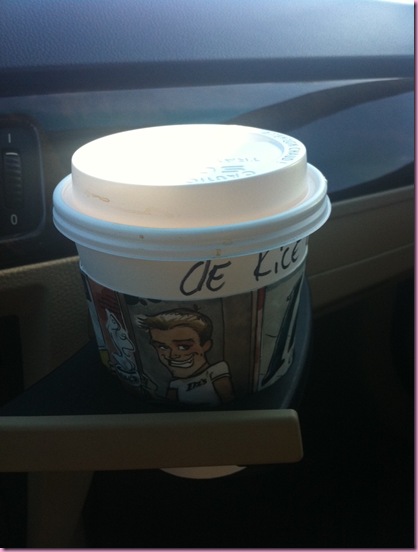 Ike's, I love you so much for having rice milk. For this reason, Ike's > Starbucks.
I also grabbed a vanilla chai for the Pilot (and a cherry Danish) and picked them up so we could head to the dog park.
Bella has had a tough go at it lately.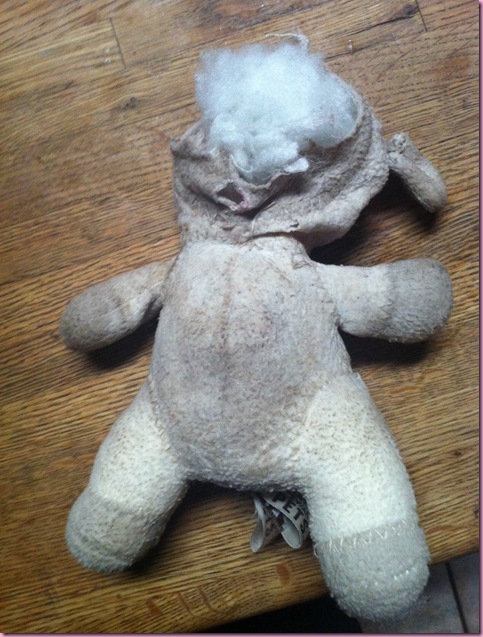 First, her friend Tucker (my mom's lab) ate her lamb and she chased him around trying to save it,
…..
then she was busted for eating a cookie on my brother's bed. [Thank goodness it wasn't chocolate chip!]
We figured she could use a trip to the dog park to get some of the crazies out 😉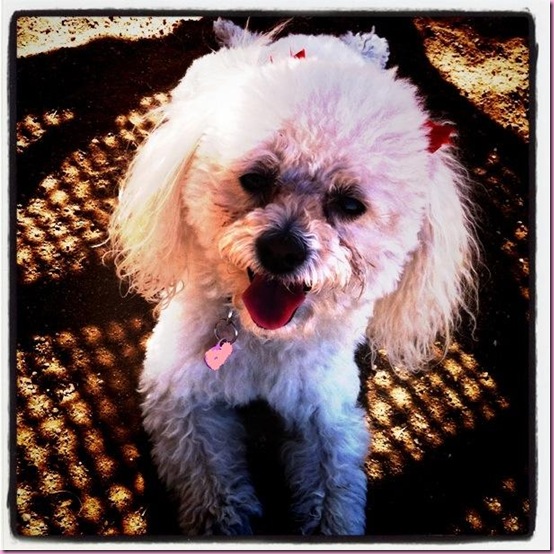 She loved socializing with the other dogs (and their owners) and chasing the big dogs on the other side of the fence.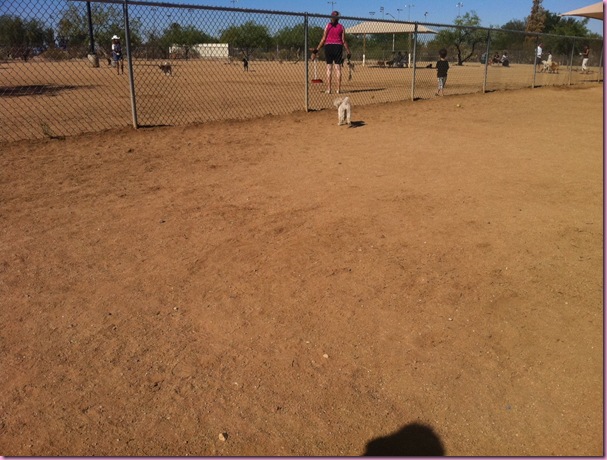 She's crashed out on the tile, and I made a quick breakfast.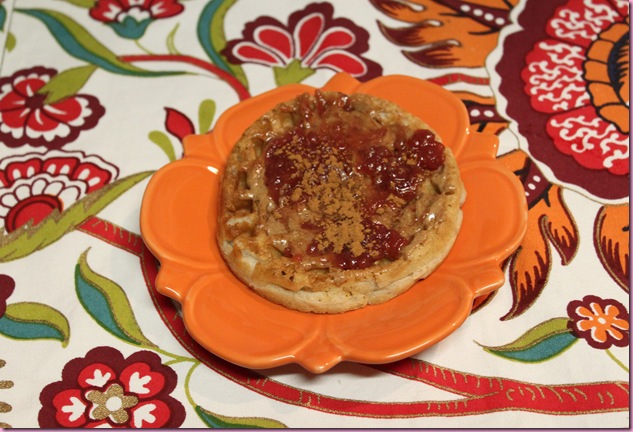 Gluten-free waffle with almond butter, jelly and cinnamon – x2 🙂
I'm off to get some errands done and start ninja-kicking the to-do list.. and later this afternoon, have to get a TB test for work. Dreading it :/
Enjoy your Friday and I'll see ya this afternoon!
xoxo
Gina
Something to talk about: Plans for Memorial Day weekend? Also, we're planning on doing another little video –similar to our last one. Let us know via the comments if there's anything you'd like us to answer 😀
Today's workout jam: "Castle Walls" (feat. Christina Aguilera) T.I (awesome for heavy climbs and hill work)