Hi friends! How are you? Hope you had a great day <3
My work schedule has made twice-a-day blogging rough on Thursdays, so it was a very nice surprise to see the Pilot take my place earlier today 🙂 Hope you enjoyed the post as much as I did. He's a keeper <3
We're doing really well on our "let's stop going out to eat every night challenge"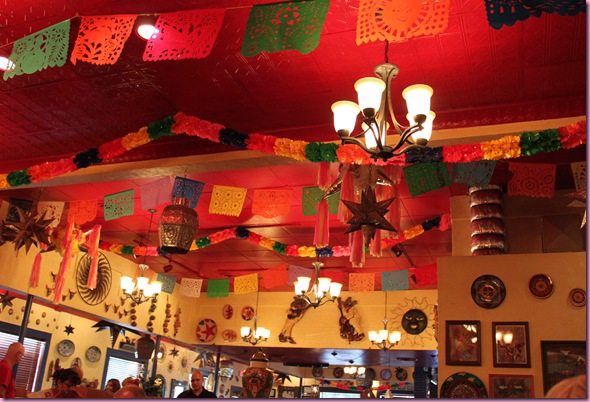 Ok, actually we're doing terribly. Haha.
Remember when I used to cook every night for us? Delicious healthy meals? I really need to bring that back- it's been terrible lately. Since the Pilot got groceries, I really have no excuse from now on… 😉
Anyway, back to our Mexican feast.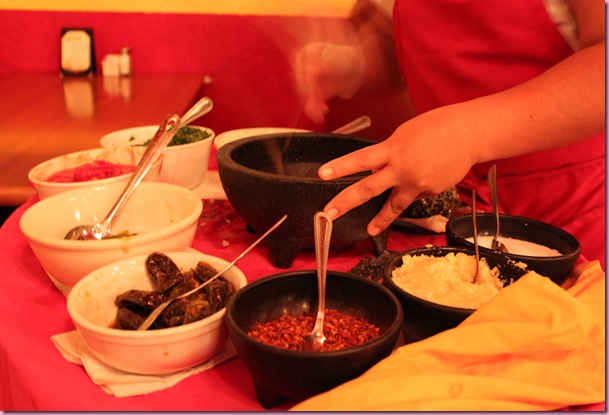 We went out to Guadalajara Grill with Kyle and Meg. They're leaving for Cali tomorrow for an entire week, so we had a little farewell dinner and pre-birthday celebration- Meg's bday is next week.
Guadalajara has the best salsa- a bold statement, but 100% true. The salsa is made fresh at your table according to spiciness preference.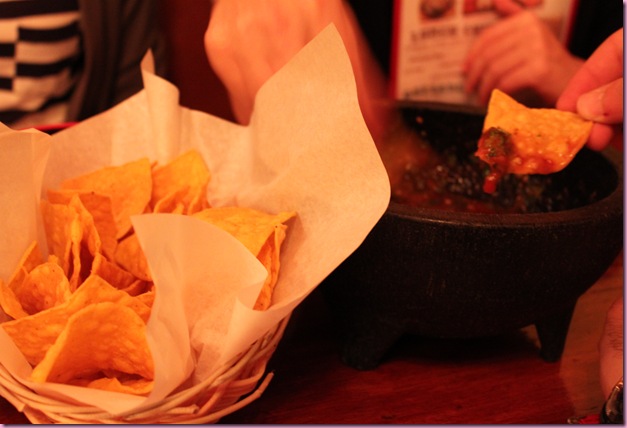 I had about a thousand chips + salsa.
The Pilot had a 32-oz margarita the size of his noggin.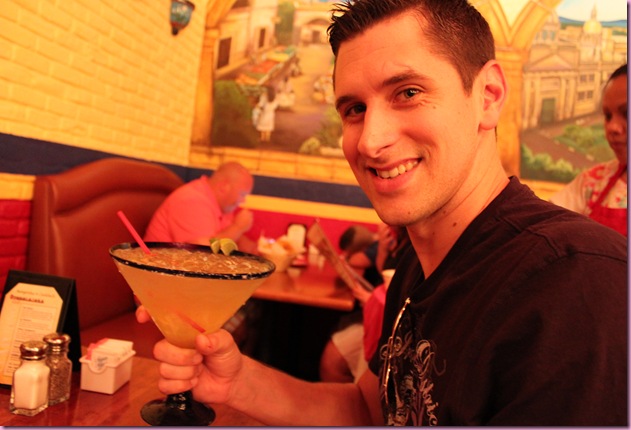 For my meal, I rolled with the guaco-tacos (guacamole, lettuce, tomato on corn tortillas), no cheese and veggies instead of rice.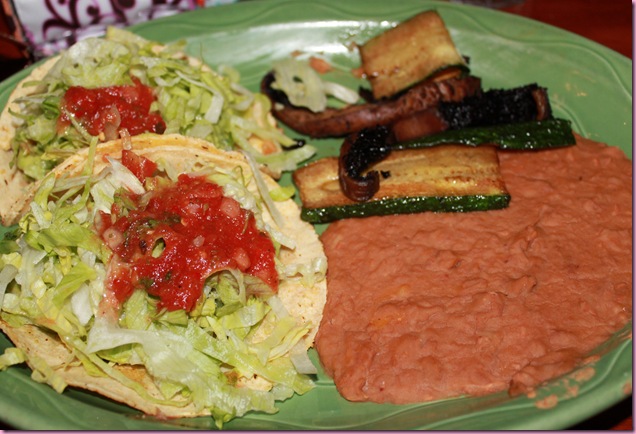 (Ate half since I was full from chips and saved the rest for tomorrow's lunch)
The server REALLY impressed me when I asked for no cheese.
He was like "no cheese, or completely dairy free?", I paused for a second [shocked] and was like "dairy free, please." He said, "well our beans have a small amount of vegetable shortening, so would you like something else instead?" I told him the vegetable shortening was no big deal, but he double-checked no cheese on the beans and my order came out exactly as I asked. It was mind-blowing, for realz.
It was a lovely dinner with lovely friends. I can't believe they'll be gone for an entire week!!
Well it's get-ready-for-bed time over here 🙂 I teach early tomorrow and then am off the rest of the day 🙂
Enjoy your night and I'll see ya in the am <3
xoxo
Gina
Something to talk about: Anyone else out there going out to eat way more than they like to? What's your plan to change it?? For me, I'm bringing meal planning back- that's usually good encouragement for me to make something at home.
Mark your calendars: Summer Shape Up 2011 starts a week from Monday, June 6! Videos, new workouts, meal plan, the whole she-bang. If there's anything special you'd like to see, please let me know.
*I'll also have some very exciting news to share with you that week, too. Big thangs poppin', my friends 🙂