Hey hey 😀 Hope you've had a wonderful Sunday!
Today was pretty amazeballz because I got to take a LaBlast class from Louis. It was exciting because while I teach LaBlast, I had never taken a live class (besides training) with the mastermind behind it. His energy is out of control and it was helpful to see the teaching and gesturing techniques he uses. I'm definitely inspired 🙂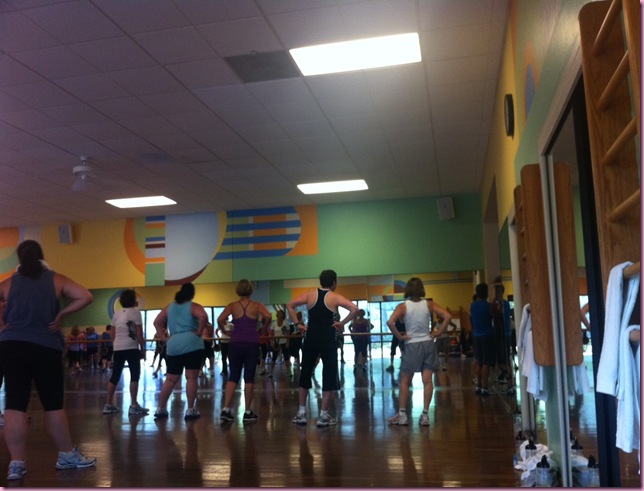 [I took a far away creeper shot at the end of class, because I felt weird asking for a photo, but he's on the far right in the blue shirt]
There were a LOT of ladies in there shaking it! Lurve.
When I got home, I grabbed a quick snack: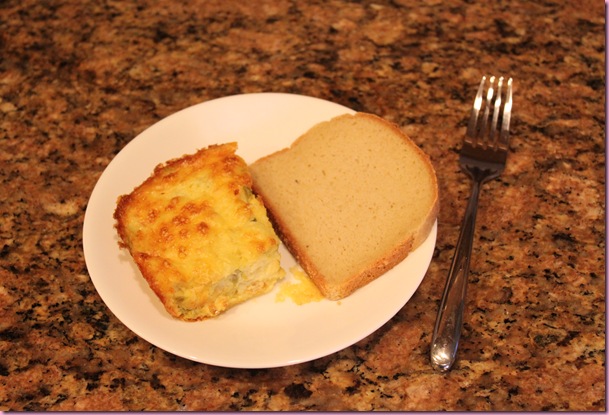 (leftover egg casserole from this morning + brown rice bread, both covered in salsa)
and got to work unpacking.
It was funny because Bella has a crazy amount dog beds, scattered around the house, many of which are very plush and honestly I would like to sleep in. While we were unpacking the garage, she managed to find the oldest, gnarliest dog bed that somehow made it here from the POD, curled up and spent most of her day in it, amidst the rubble like a dumpster dog.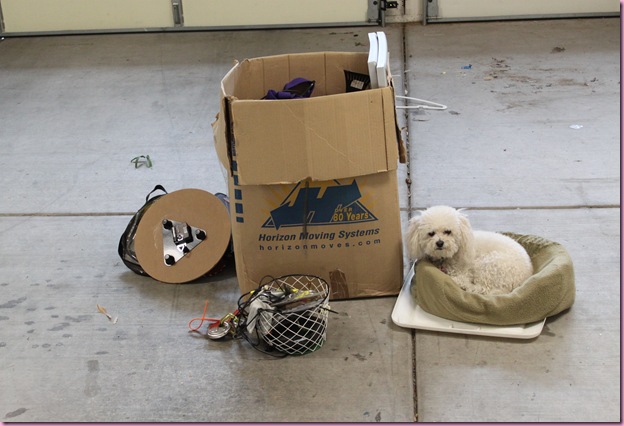 I just don't understand, haha.
For a break from packing, we met up with the fam at Frost Gelato. I was majorly sweeted out from brunch, so I went to hang out 🙂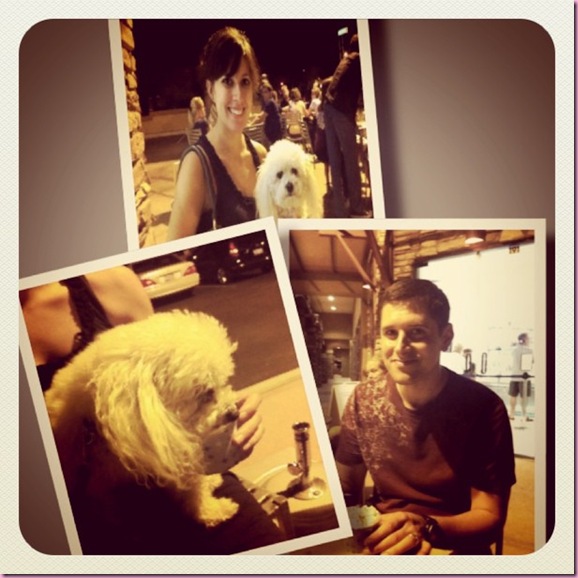 Since no one else had eaten *real* dinner yet (they did dessert first), we walked down to Zona 78 for some substance. It was awesome because they didn't mind that we had Bella with us- we dined on the patio, she laid under the table and the server even brought her a water dish. I love when restaurants are pet-friendly.
We started off with the sautéed calamari, which was in a creamy, spicy tomato sauce and not rubbery in the least: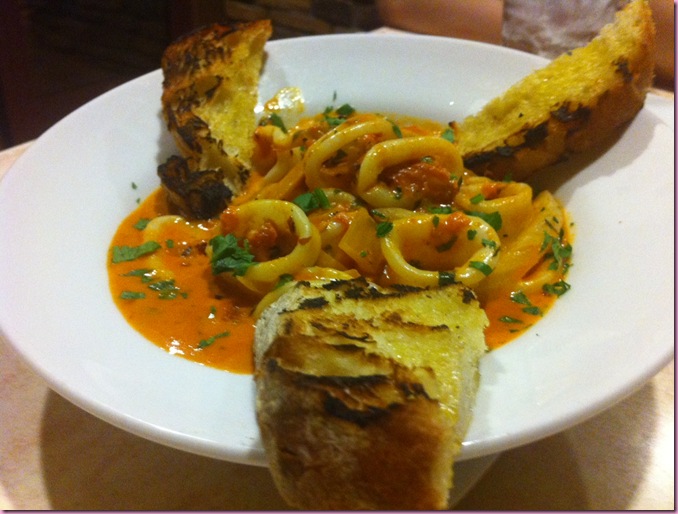 and for my entree, I decided to roll with a salad because I needed some veggies in my life.
Behold, the salad of lies: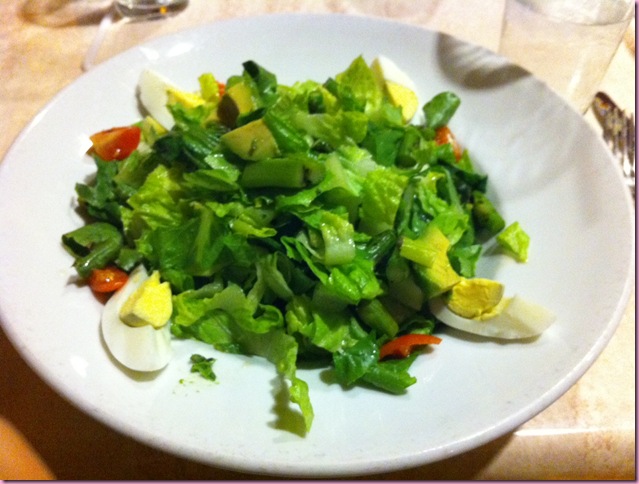 It looks like it might have extra veggies in it, but it's all a facade. It was 99.97% romaine lettuce- hardly any avocado, tomatoes, asparagus or egg.
I prefer my salads to be as beastly as possible and this salad was a fail. Ya win some, ya lose some 😉
Time to crash out!
See ya in the morning <3
xoxo
Gina
Something to talk about: If you could take a fitness class or be trained by anyone, who would you choose? I would love to workout with Zuzana or take a Zumba class from Tanya Beardsley.