Saving on athletic clothes + a HUGE giveaway
This post is sponsored by my friends at thredUP and includes an awesome giveaway opportunity. Read on for all the details!
It's not really a secret that we (we=I) have a liiiiittle bit of an athleisure and working clothes shopping problem.
They're the clothes I'm wearing probably 90% of my life, because when I'm not teaching classes or training clients, I'm wearing something sporty and comfy to chase the kiddos around.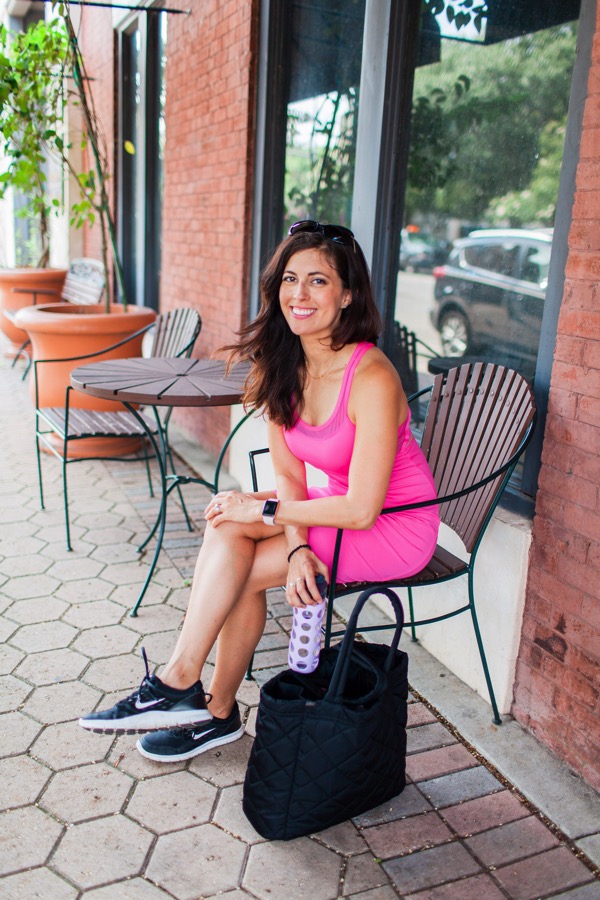 (Obsessed with this bright pink Fabletics dress! I picked it up from thredUP for $34.14 instead of the original $89.99 price)
While I do love to shop, I also rarely pay full retail for the things I choose. This is why I'm a huge fan of thredUP; the largest online thrift store where you can find top name brands and designers for up to 90% off retail price. This has been a huge cost savings for out family, whether I'm shopping for our quickly-growing girls, or for myself.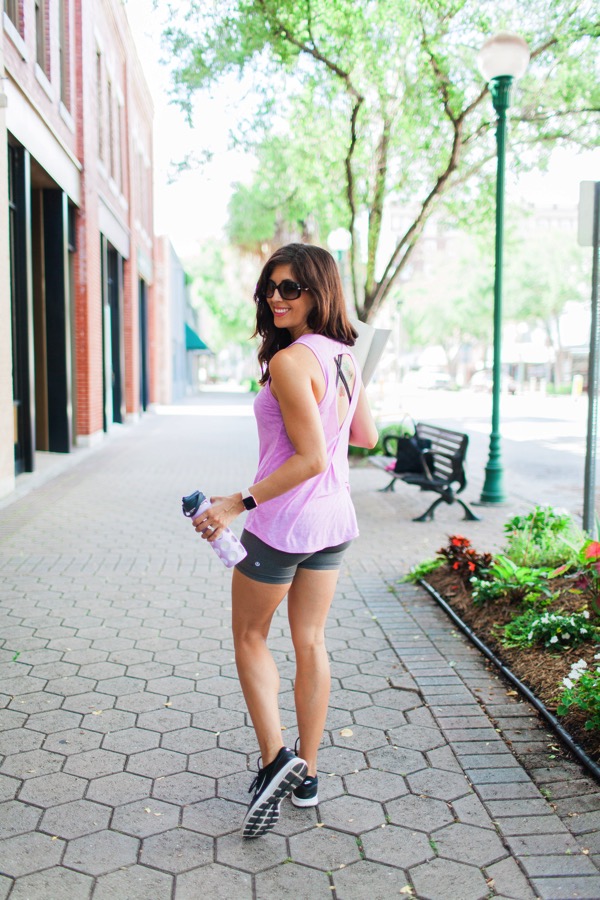 (Zella active tank for $21.99 instead of $45 full price, with lululemon shorts that were only $24.99 instead of $48)
Shopping at secondhand boutiques with the girls is not exactly a fun treasure hunt. It can be overwhelming to comb through the racks for something I like and in our sizes, and thredUP makes the process so easy.
When I'm looking for athletic wear, I can narrow thredUP's selections down to my favorite brands, and all of their like-new Zella, Fabletics, lululemon, and Lorna Jane pieces instantly show up for me to browse. It's comforting to know that they triple-inspect all of their pieces to ensure quality, and many of the items still have the tags on.
Before I know it, a beautiful polka dot box is waiting on the doorstep. I really like how they wrap up the products; they always have tissue paper and their own thredUP branded tags.
I'm loving this lightweight Zella pullover I picked up for $28.99 (<— full price would be $78!). It's perfect for layering to and from the studio, especially after sweaty yoga classes.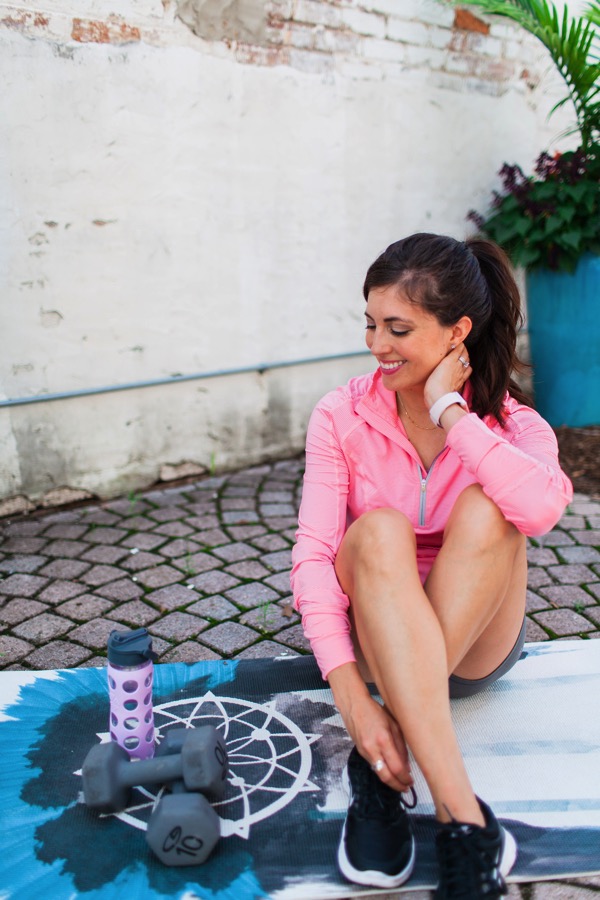 I'm wearing the pullover in the workout pics below, along with the comfy lightweight lululemon shorts. They're the perfect length for strength training -not too short for Smith machine squats- and I also love them for yoga. In total, I saved $204.96 on my last order!
Here's a little workout I put together for ya, which is perfect for a quick and sweaty summer blitz. It's a strength and cardio workout, with increasing cardio for each round, and decreasing the strength reps for each round.

Please let me know if you give it a try!
And now, it's GIVEAWAY time! One lucky winner will receive a $250 credit to shop to their heart's delight at thredUP. Simply leave a comment below with a link to something you'd want to order from thredUP's website!
If you've been wanting to try thredUP, this is the perfect chance: be sure to use my code FITNESS40 to get 40% off your first order. Click here! (US orders only; max discount is $50.)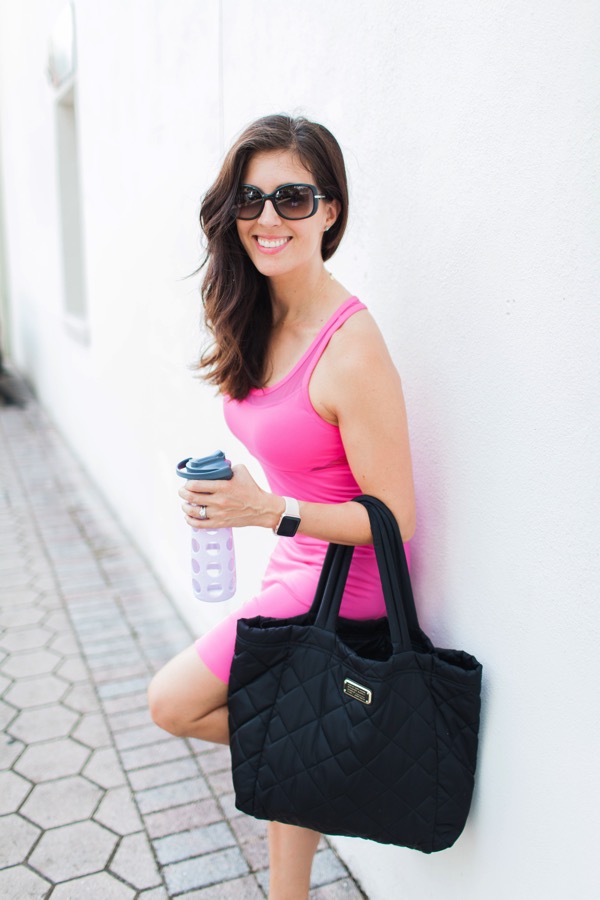 Thanks so much for reading today and I'll see you soon.
xoxo
Gina
Thank you to thredUP for sponsoring this post and providing the amazing giveaway opportunity, and to Lindsay Colson for the photos.