Hi friends. Hope you had a great day! <3 LOVED reading your random comments this morning. Ya'll always make me smile 😉
So my brain is fried.
It was a long, hectic, and incredible day, but my throat is killing me and I kind of just need to sit in silence for a second. I'll be back in the morning and in the meantime, here are some pictures of Bella's new haircut!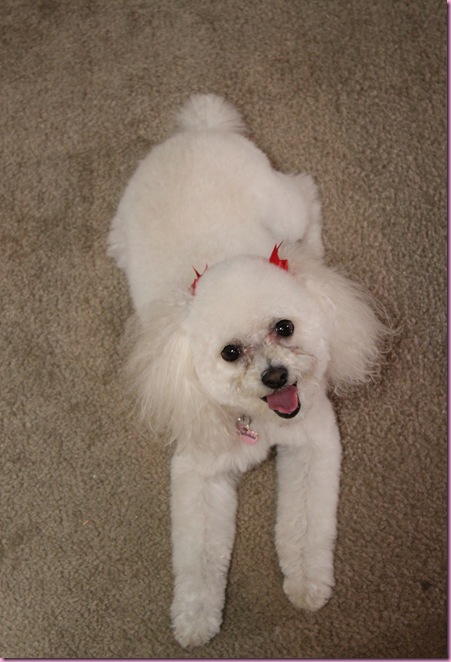 Best grooming experience in Tucson thus far 🙂
Check out the sassy red bows: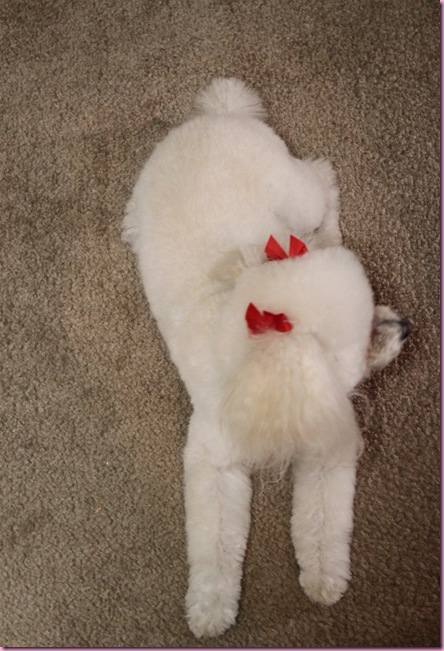 I shouldn't have been so worried to take her 😉
Enjoy your night and I'll see ya in the morning with a Facebook fan macaroon giveaway winner 😀
xoxo
Gina
Something to talk about: Home sore throat remedies! Please don't say neti pot. My brain is already fried and I'm afraid to drown it on top of that 😉