Heyyyyyy

How ya doin?
Thank you so much for your peanut flour tips!
Per your suggestions, for a post-workout snack, I mixed some with water, Stevia and sea salt.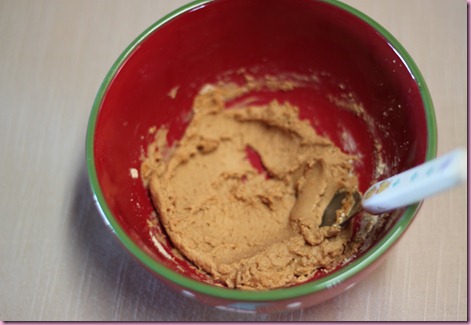 SO much better! I liked it so much, I had it again for an afternoon snack

For the record though, almonds > peanuts. Foreverrrrrrr.
Lunch was a beast of all beasts.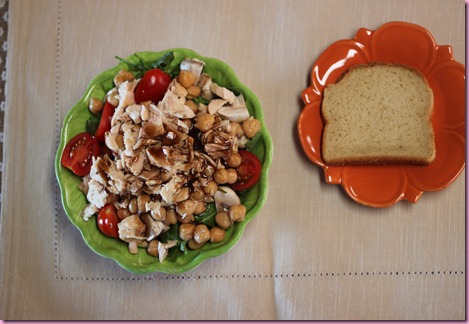 A giant salad with spinach, arugula, 1/2 can of cooked chickpeas, 1 can of toonie (aka tuna), balsamic, hummus, tomatoes and mushrooms with a slice of brown rice bread.
This baby had some HEIGHT too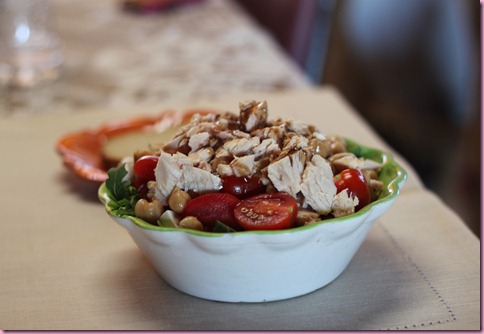 It was everything I could wish for. Back in college, I ate a can of tuna everyday (hello, mercury), and scarred myself from eating it the past 3 years. After having little bits over the past month or so, it's officially back.
This afternoon, I got quite a few errands ninja-kicked out of the way:
-car wash (got the bugs off!)
-foot doctor – my broken toe is healing perfectly, even though it still looks like a hot mess
-call with Dance Trance corporate
-found a Dance Trance studio (is this all really happening?)
-made some vegan chocolate chip cookies to send to my Orlando lulu friends and for the fam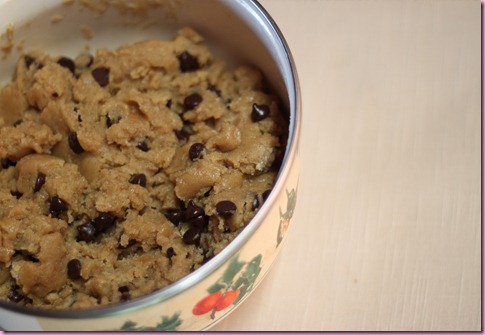 and just put these raw cashews to soak for that recipe I was telling ya about.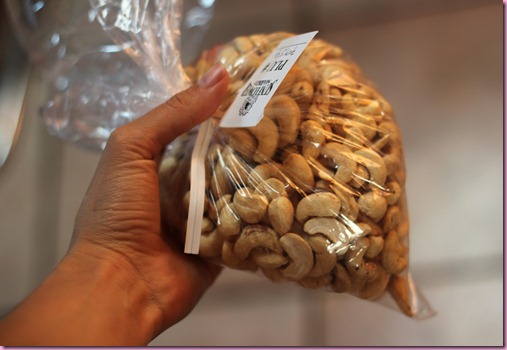 It's the creamy base for a favorite holiday treat. Any ideas?
Use your NOGgin

Going to walk these puppers and then visit my daddoo.
See ya in the morning!
xoxo,
Gina
Have you ever been burned out on a certain food?