Sneaks for me, sneaks for youuuuu
The stairs and I are not friends today.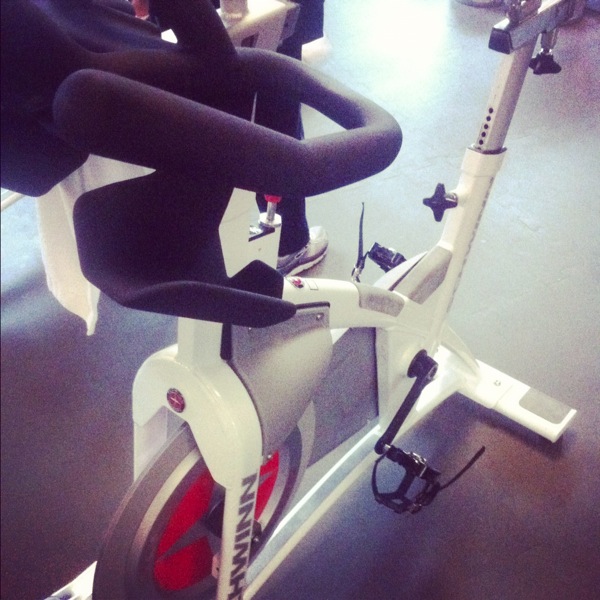 Spinning gets me EVERY time! So good.
Since the Pilot was home yesterday, I was able to take a daytime class, so I went into work for 10 minutes of weights and 45-minute spin. My friend Katie taught, and her playlist was amazing. I especially love the features on our new spin bikes with wattage (how much power you're exerting), RPM (revolutions per minute) and stage feature, so you can time yourself for certain distances during the workout. It made me work a lot harder than I usually would have since we had numbers to focus on.
After spin, I came home and we all went out for a little family dinner at Eclectic.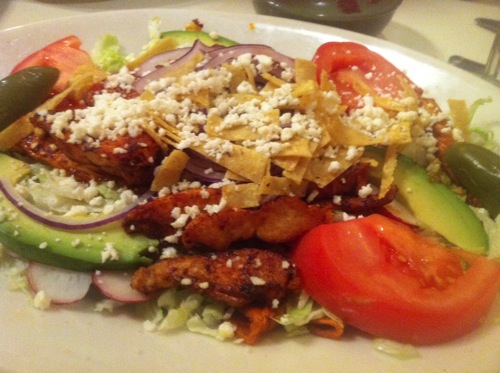 Meet the enchilada salad. Enchiladas topped with iceberg lettuce, grilled, spicy chicken, avocado, corn chip crispies and cheese = basically a platter of everything that's good in the world.
_______________________________________________________________________________________________
So I've been meaning to tell you guys about the new kicks that Reebok sent me. I was definitely ready for some new teaching sneaks and was so excited when I opened the door to find a package with 3 pairs. One for Zumba, one for my other classes, and one for when I'm feeling a little wild 😉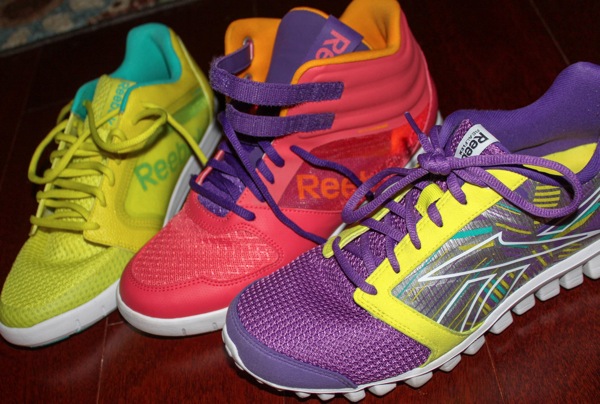 The Zumba high tops are by far my favorite. The color isn't too bright (but still something different and fun), and every time I wear them, I'll get a ton of compliments and inquiries about where to buy them. They have a pivot point (awesome for salsa turns) and high support for the lateral movements.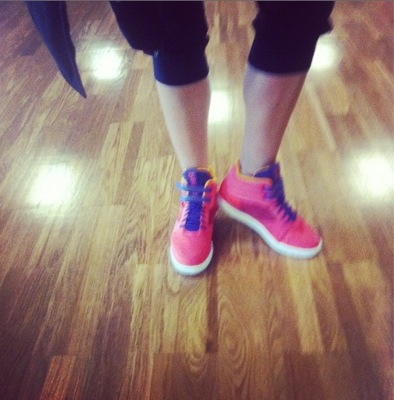 For DJ dance and my strength/bootcamp classes, I've been wearing these purple sneaks. They're super lightweight and comfortable- perfect for cross training.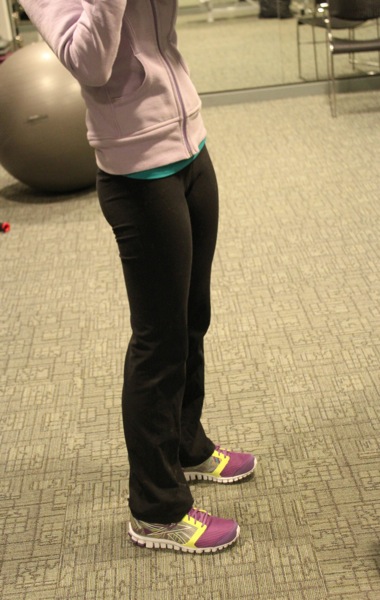 I still haven't tested out the yellow ones, but think they'll be perfect for Aqua Zumba. (I'm getting certified in a couple of months and can't wait!! I'll actually like teaching pool classes now haha.)
Reebok also sent me this turquoise tank: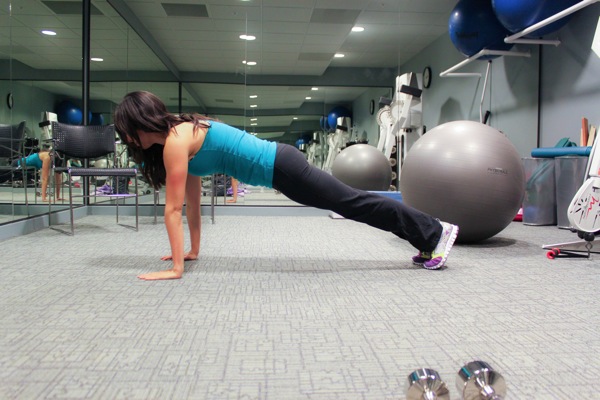 (it's a soft tech material- awesome for Tucson heat), and these pants, which were a little too big. I love the style and fabric, but would definitely go a size down on these ones if you check them out.
Since I was so obsessed with the high tops, I emailed Reebok to see if they might be able to offer a giveaway for you guys. They offered not one pair, but THREE!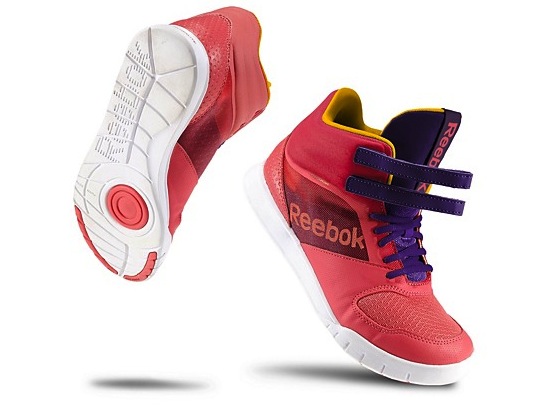 3 lucky readers will receive the Dance Ur Lead Mid shoes in a size of their choice.
Here's how to enter:
-Leave a comment below to check in for Winter Shape Up (it's an off day! How are you spending it?)
-Like The Fitnessista on Facebook and leave a comment to let me know (already a fan? Leave a comment to let me know!)
-Tweet "I want to win new @Reebok sneaks from @fitnessista #livewithfire"
I'll pick two comments and one tweet tomorrow (2/20) am <3
En sus marcas… listos… fuera!
xo
Gina