Blogging from bed- still feeling a little under the weather, but still fighting it with everything I've got.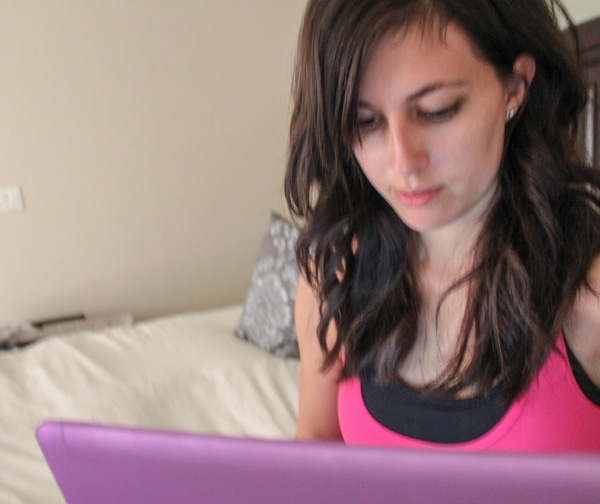 (gotta love the baby bangs- after my post-baby hair loss, it's on it's way back)
The only thing that really sounds good: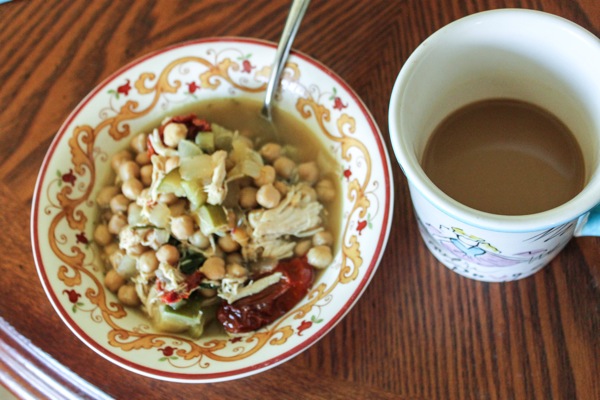 Soup… and coffee. Oh, and chocolate.
I have no idea why I don't make soup more often (besides when it's not 104* like it was today)- it really is an easy meal, one pot, and you can get in a ton of veggies and protein.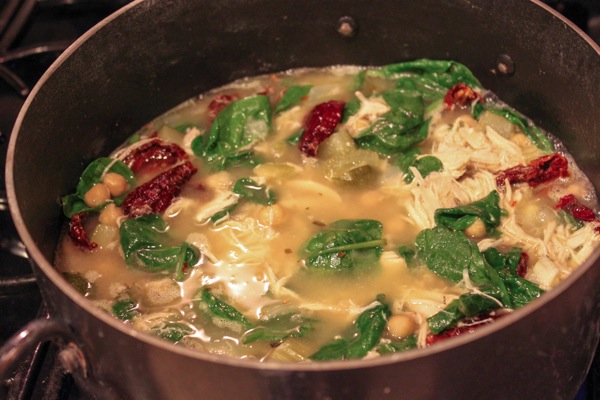 Don't you just want to dive in?!
All I did was sauté an chopped onion, 2 ribs of chopped celery, 2 chopped zucchini and some garlic in a little olive oil: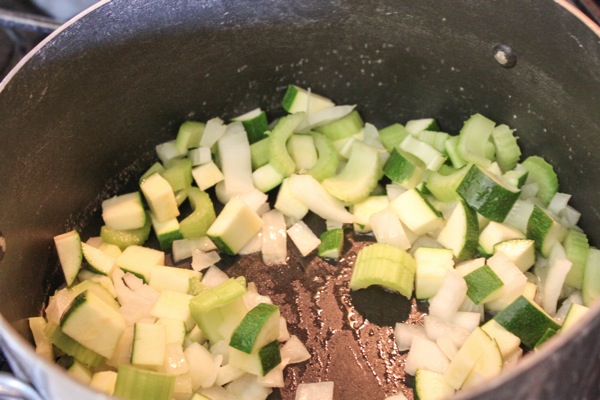 Seasoned it with pepper, oregano, garlic powder and added a container of low-sodium chicken broth, a shredded rotisserie chicken, a few sprigs of rosemary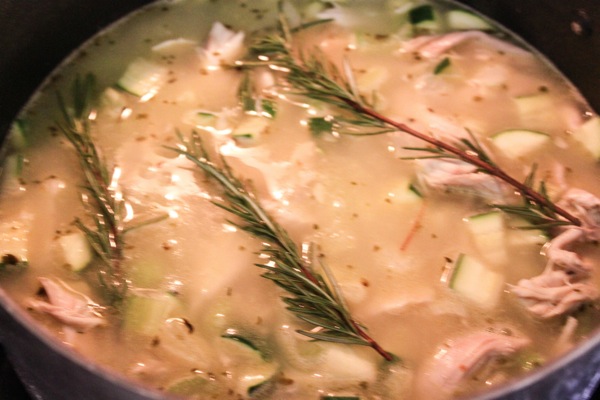 Let it simmer for an hour or so before adding a drained giant can of garbzano beans, scooped some out for Liv, and then added sundried tomatoes, handfuls of spinach and lots of salt.
I held my bowl in front of my face to let the steam hit- giving myself an Italian facial as Kyle calls it, and then devoured.
As much as I loved the soup, the person that went even crazier for it was Oliv. I pureed some of the unsalted soup for her (garbazno beans, chicken, broth, veggies) and she loved it. I couldn't feed her fast enough! Looks like we have a little foodie on our hands.
Hope you're having a great night and I'll see ya on Tabata Thursday.
xoxo
Gina
Guess what?! The August Workout Calendar is up! Check it out here. I'd love to hear your feedback and check-ins (the comment section, twitter or Instagram: @fitnessista) with me along the way. If it's something you like, I'll continue it in the monthly rotation <3