Spray-tanned and nowhere to go + Friday Faves
Hi friends! Happy happy Friday. Hope you're having a wonderful morning and have some fun events ahead. What are you up to this weekend?
Sorry for disappearing on ya yesterday. I had a blog post pretty much ready to go, but my brain wasn't able to edit it and get everything up. There was a lot going on around here!
If you follow me on Insta or Snapchat, then you know I was getting ready for an exciting Hawaii trip. I was SO PUMPED about the trip and had been looking forward to it for the past couple of months. (When the moving insanity was at its peak, I was like, "Just make it to Hawaii! You'll be relaxing on the beach in no time.")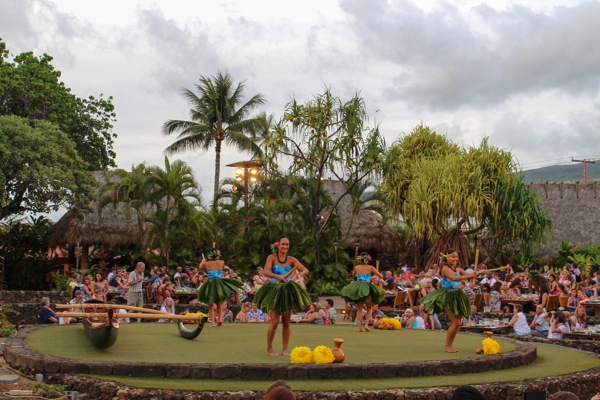 (Pic from our trip to Maui. I could already picture the luau and taste the lava flow cocktails.)
We took off to LAX early Wednesday morning, and after about 30 minutes in the air, I felt the plane descending and knew it was too early for landing. I pressed the call attendant button to ask if we were landing early, and she told me that we were going back to Tucson. I knew something was definitely off, and before I knew it, the other flight attendant was on the intercom and telling us what do to if we were instructed to "brace." Brace. Like, brace for impact. My original flight attendant friend was walking past me with a little black important-looking bag and I asked her if we were seriously going to have to brace or if we would make it back to the airport. She assured me that we would make it back.
Needless to say, I had closed my trashy magazine, taken out my headphones, and was white-knuckling the armrests while sweating through my clothes.
I was surprisingly determined and thought to myself, if we go down, I WILL survive it.
I also thought about Meg and Kyle, because Meg had gone into labor the previous day and had a grueling 24-hour + active labor. I stayed at the hospital until 12:30am before my 4:30 wakeup, and she still hadn't had the baby when I left.
The pilot got on the intercom and said they had an indicator issue and we would go back to Tucson, but we had too much fuel to land. So after the whole "brace" pep talk, we circled in the air for 30 minutes above Tucson until we could land.
Needless to say, it was extremely stressful, and as someone who already hates flying, it definitely wasn't my favorite experience. I was so thankful when we were on the ground and off the plane.
I got in the line of fellow passengers to get booked onto another flight, but because the gem show in Tucson was ending, all of the flights out of Tucson were completely booked. Many of us had to wait until the plane was fixed to get the next flight to LAX. (Turns out the door was broken and didn't seal completely so they were worried about cabin air pressure. I don't think that warrants a brace for anything chat, but maybe it was required. It just freaked everyone out. Also, we were closer to LAX than we were to Tucson!! #thingsthatdontreallymakesense) Our plane took forever to get fixed, so our flight was delayed, then delayed again, and delayed until there were no more connecting flights to Honolulu that day.
I could have taken another flight out the next day (yesterday), but wouldn't have made it to Hawaii until late afternoon, and would have missed most of the events they had planned. The PR company was so amazing about the situation, and offered to extend my stay for a day, but with childcare and everything, I couldn't swing it. I was really looking forward to exploring the beautiful Aulani resort and meeting the fellow bloggers and friends who would be there. Fingers crossed I'll get the chance to make it back.
But for now, here I am.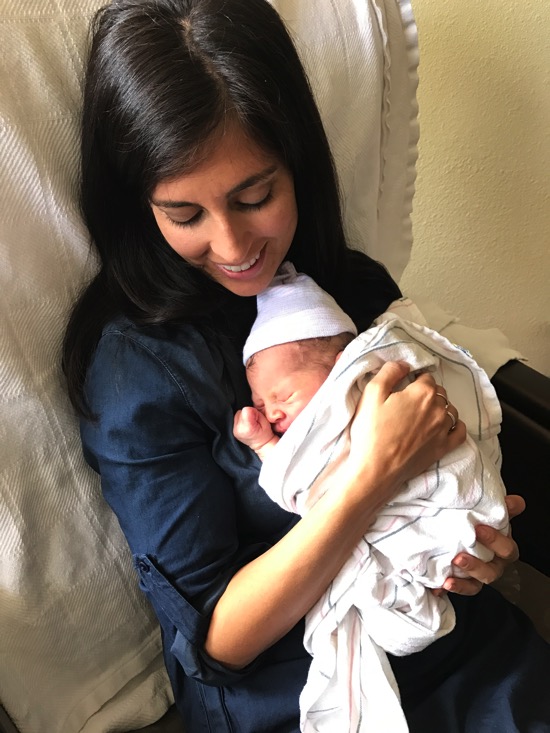 I ended up getting to meet my niece, Everly Jane, on her birthday.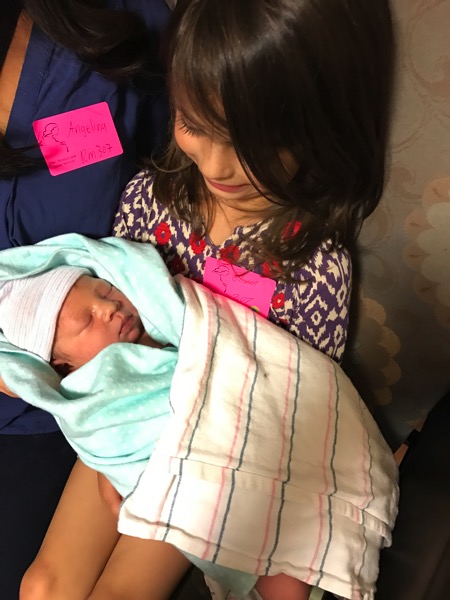 Kyle thought I was in Hawaii, and when I knocked on their hospital door with coffees for everyone, he hugged me so hard, and I cried because I was so happy and relieved. (And so.freaking.exhausted after a long day at the airport after a mess of a travel experience.)
Sometimes things work out the way they're supposed to.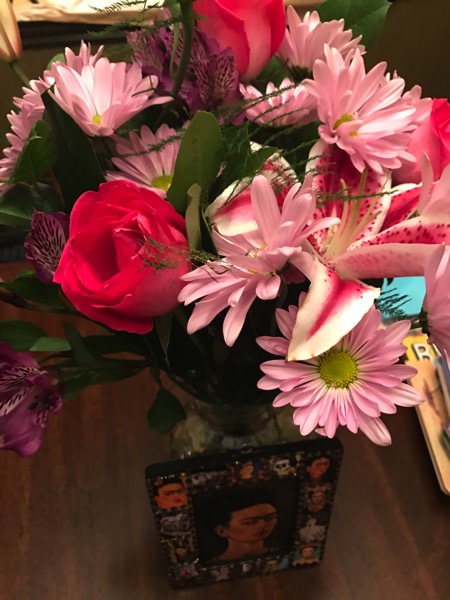 (My mom got me "You lived!" flowers. She's the best.)
I took the day away from the computer yesterday, and enjoyed playing with the girls, and making coffee and food runs to the hospital. I got to hear the birth story details, have been able to snuggle with Everly, and watched two people I love so much become parents. They make an amazing team.
I'm hoping I got my one freak flight experience out of the way. Right?! And if you see me around Tucson this weekend, I'll be rocking my new Hawaii tropical outfits and a spray tan because it's like 80-something degrees.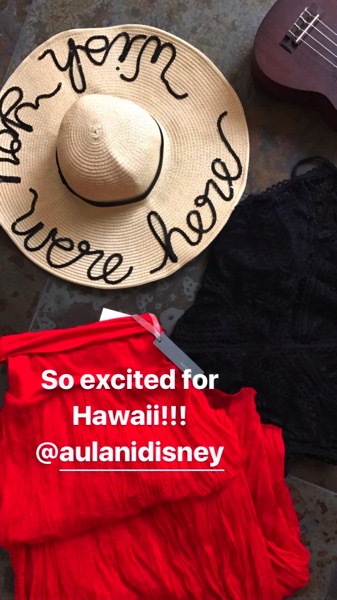 (Need a reason to wear this hat now.)
And now, some faves from the week and around the web, because Friday.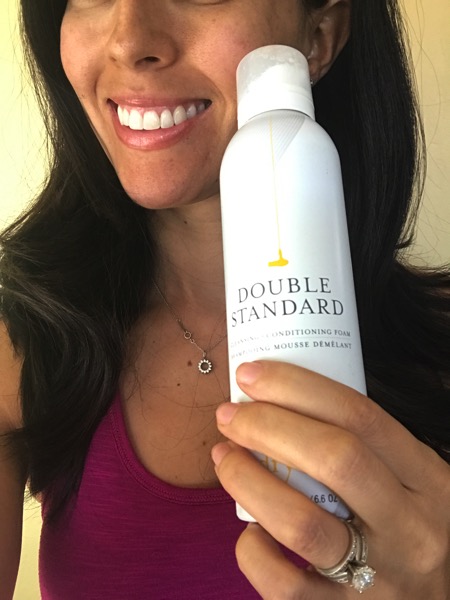 My friends at Drybar sent me some of the new Double Standard to try, and it is amaaaazing. It's shampoo and conditioner in one, which made me initially skeptical. My hair is a thick, unruly mane, and to think that something could clean and moisturize in one fell swoop sounded like pure wizardry. But, IT DOES. My hair feels clean and super soft afterwards, and it smells beautiful. I toss it in my gym bag and can take a quick shower before heading home.
All of the book recommendations in this post.
These goofballs playing the keyboard together. Our piano is in Georgia, but my mom had this keyboard from when I was in middle school and dropped it off.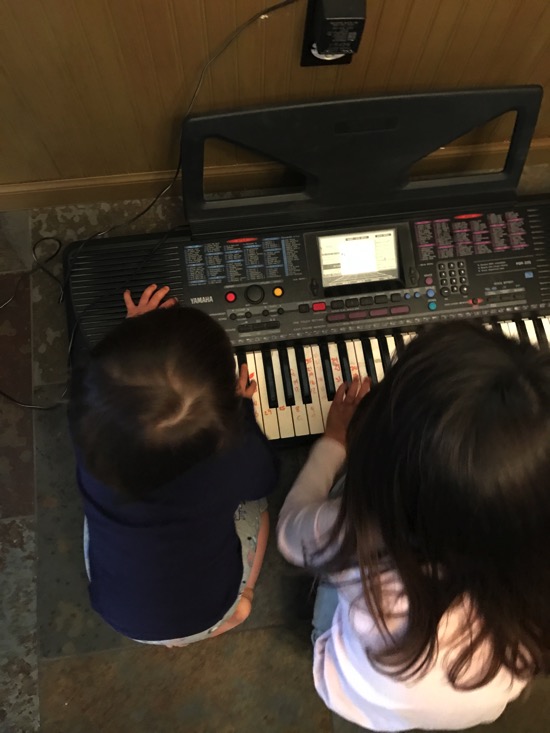 Ordered the easy piano version of Hamilton and am plucking my way through "Dear Theodosia."
Winter Shape Up check-ins!! Newsletter friends: I'll have Week 3 details to you today, and everything will be up on the blog this week. I'm excited that Nekter Juice Bar is on board as a sponsor, along with the other sponsors you can see on the main page.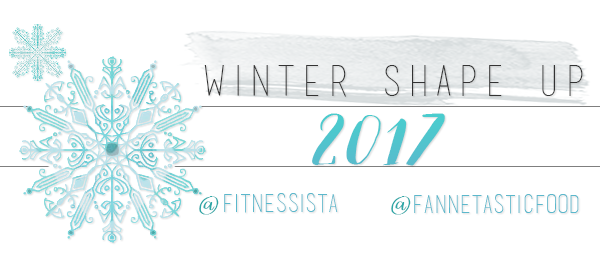 Happy Friday, friends!
xoxo
Gina