6/15: Thoughts from the week
Someone is obsessed with my purple glass water bottle.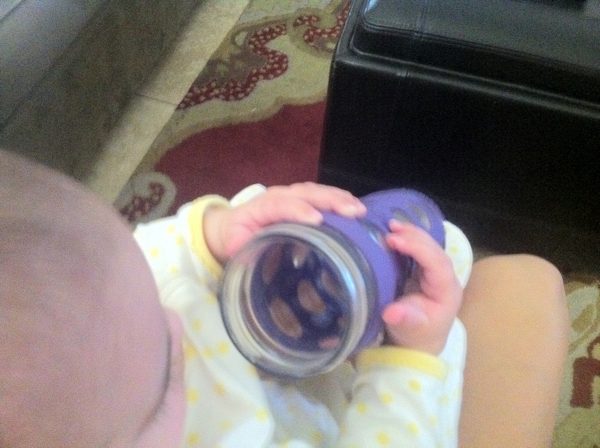 I take it with me everywhere, and now, whenever I open it to take a sip, little Liv opens her mouth too. I put the bottle to her mouth and let her drink water, and even though I'm mostly holding it, she puts both hands around to hold it. It's the cutest thing ever. Not so cute? When she backwashed sweet potato into it the other night. I learned to give her her own sippy cup with dinner.
She's been teething for a while -no teeth yet, though!- and some days are more tough than others. Humphrey's teething tablets have been lifesavers, along with the teethers that go in the freezer.
Today, she just wanted to play instead of nap, so I took her to bed with me and played for a while before attempting to put her to sleep on my chest. I failed miserably.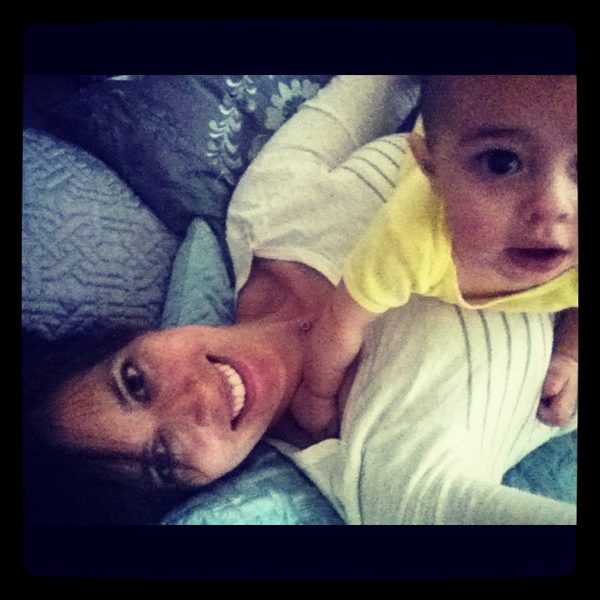 I think pumping may soon be coming to an end. Part of me is obviously devastated because I pictured things going much differently. The rest of me feels damn proud of myself for sticking it out as long as I have. I've been pretty much exclusively pumping for the past couple of months, which doesn't do the same thing to your body as a baby nursing, but considering everything, I know that I've done the best I could and am going to finish it out until I've got nothing left. One thing I'm looking forward to: no longer taking 19 pills per day to boost my supply.  
I also won't miss the Lady Gaga bra or the "whomp whomp whomp" of the pump.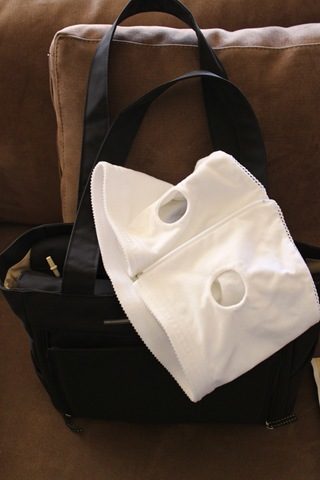 Liv's hair is growing in, which is kind of fun. She still has a few very long strands that were left from birth – a lot of it fell out- and it's filling in. I thought she would be bald for a while, since I was a baldy until my first year of life. Looks like baby ponytails aren't too far away!
Speaking about baby ponytails, I'm really excited that my aunt, uncle and two cousins are coming to stay with us next month. Liv will get to learn the ways from her cousins (both little girls)- they all look so much alike, it's really amazing. We can't wait to see them <3
Did you or do you live near your family? We were on the other side of country for a while in Georgia, but I'll always be so thankful that we had the chance to be near family for the first few years after Livi's birth. We have no idea where we're going or what's happening next, but we're lucky to be here now.