Humpday! I always look forward to the weekend, and even more so now that the Pilot's been back to work. I like hanging out with him 😉
This morning's bfast was the last of nana's egg casserole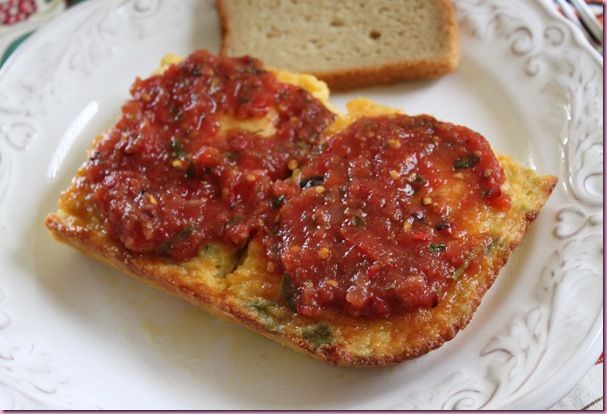 (I'll ask her for the recipe- quite a few friends have asked for it)
with tea and toast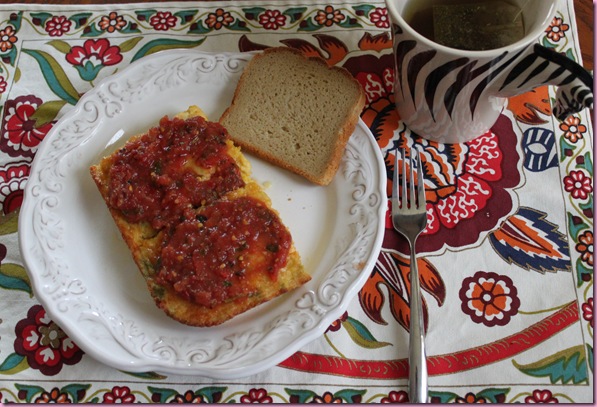 + an oatie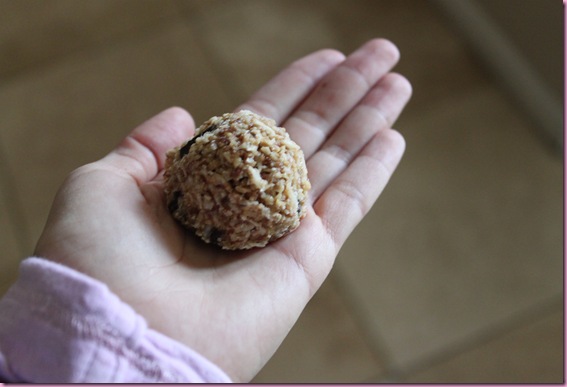 and I'm heading off to a doc appt (1 month checkup!) with Livi.
While I'm driving around, I usually listen to Zumba music or podcasts. One of the podcasts I listen to regularly is the Jillian Michaels podcast, which is interesting because I've never been a huge JM fan. And then, I started listening to her podcast and her personality is entirely different than the one she portrays on TV. She actually seems almost likeable- she discusses fantastic topics and is always kind and gracious to the listeners who call in.
In the grand scheme of celebrity trainers (and there are quite a few nutty ones out there), she isn't the worst, but of course, there are quite a few out there that I would personally love to work out with. I've talk about all of my faves here on the blog: Chalene Johnson –Turbofire is one of my all-time favorite workouts- Zuzana Light, who used to do the BodyRock workouts but is now doing ZWOW workouts on YouTube. I also love Shawn T from Insanity and the Physique 57 girls.
One of the trainers I haven't talked about much is Gunnar Peterson: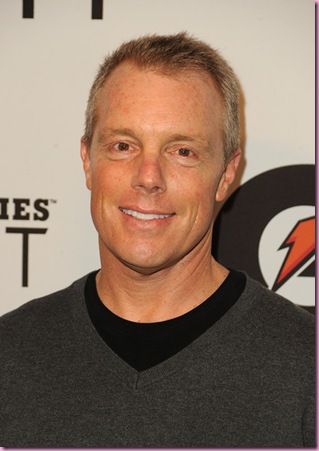 Gunnar Peterson
That photo was taken at the G Fit party… I was totally starstruck when I saw him, and of course, didn't say anything because I didn't want to be a goober.
Gunnar is known for training Angelina Jolie, Sophia Vergara and Jennifer Lopez. I like his functional style of training and he seems genuine.
Have you ever seen someone you admire and chickened out of saying something?
Met someone famous?
I was so excited to meet Ani Phyo and then all I could say was "I love your donut holes." Nice.
Hope you have a great day!
xoxo
Gina
Something to read:
75 extraordinary uses for baking soda
Foods to ease an upset stomach