Hi friends! How's the morning going? Hope you're having a lovely day. Don't forget to check in with your workout here for Winter Shape Up! I'm so stoked you guys are loving the full barre video.
Check out the STEAM after spin last night! We packed the house and it was an awesome, sweaty session. I was feeling a little blah while I was driving to teach -I think we all have those nights- and as soon as I saw the packed class and started the music, it was everything I needed.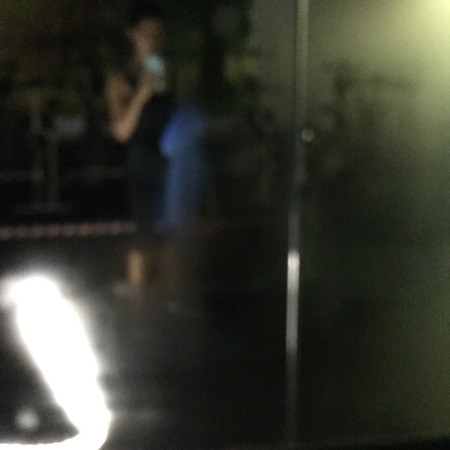 (We steamed up all of the mirrors and windows!)
This morning, I'm off to the gym for a short run and some leg work. I used to hate the treadmill for solo runs (= more than than the 30 minutes max I do in Orangetheory), but I discovered two valuable things: 1) the POSH podcast and 2) how to read my Kindle while running. This is a skill I've been working on for years, and I'm not sure what it works all of a sudden, but I finally figured out how to read and run at the same time. Lifechanger. Now that it's been written, I'll probably fall off the treadmill today haha.
Some adventures from lately:
Sunday night's delicious dinner.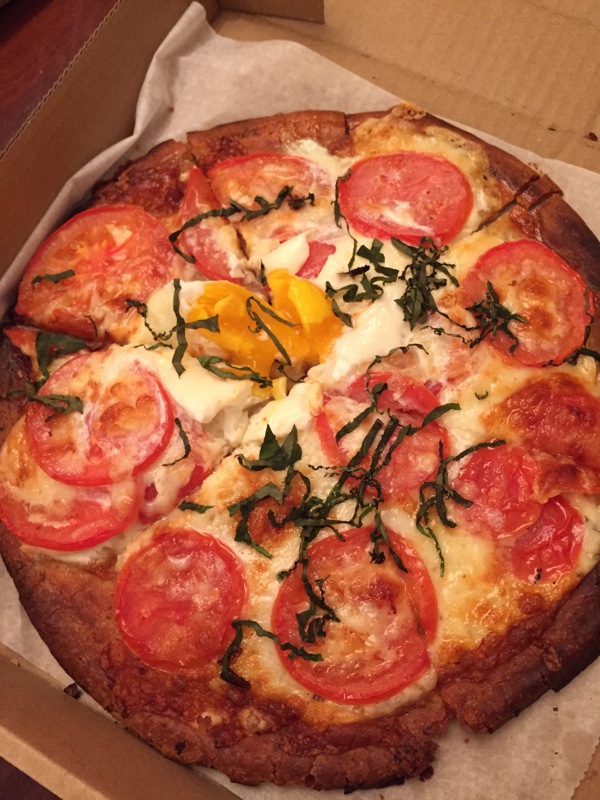 We got Pizza Nova, which was a very wise decision. I asked them to crack an egg in the middle of my gf margherita pizza, and also enjoyed some TJ's Meritage with it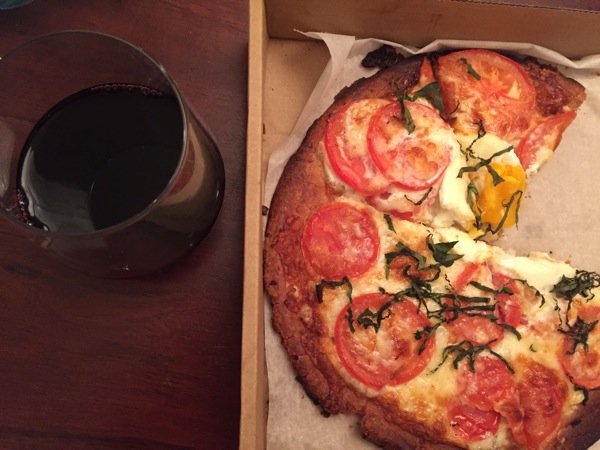 and a side of Superbowl fighting. I only watched the last 10 minutes of the game, and even though I was not invested in either team, I was shocked. I was like, 'They're fighting! Why are they fighting?! Liv, LOOK AWAY!"
PS. Grocery shopping during the Superbowl is the most Zen thing ever. It was EMPTY so I had plenty of time to fully assess all of the new products. For the record, the new crunchy broccoli is really good!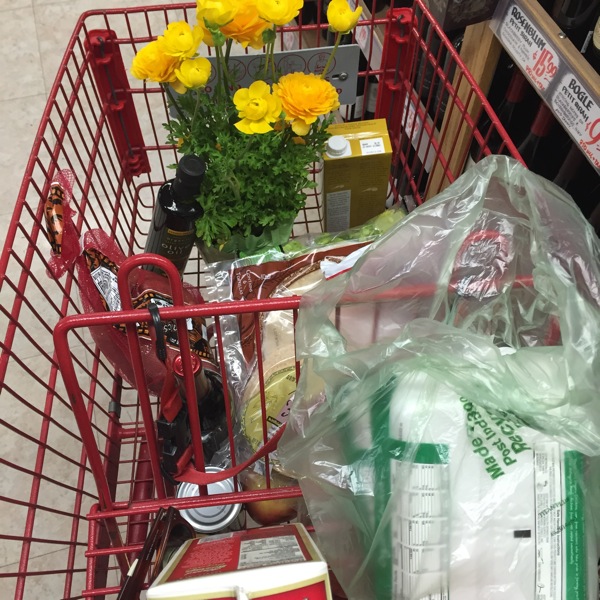 Lastly, a picture with my favorite noodle at brunch. Great Maple may be one of the greatest things ever. (<— If you visit San Diego, this is a must. Just make sure to make a reservation online in advance.)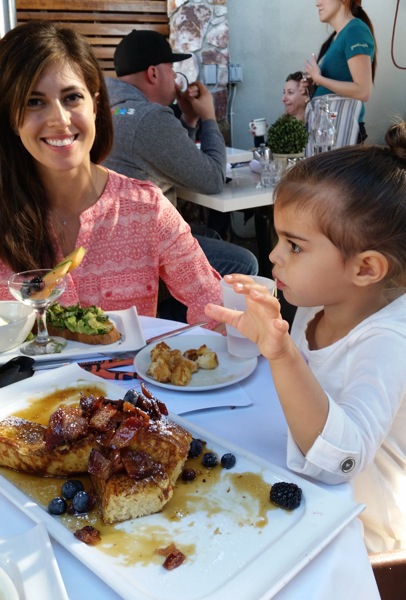 (Liv appropriately thinks pictures are lame when that kind of French toast is on the table.)
Hope you have a wonderful morning <3 See ya later today with a quick and amazing dessert recipe.
xoxo
Gina
Are you a sweat-er when you work out? Do you like when classes are hot and steamy, or notsomuch? I am a serious sweat-er. It's kind of ridiculous, and I also think it's because I drink a ton of water. I also loooooove super sweaty workout classes.
Today's workout jam:
Something to do: this Barre ab burner, featuring some of my favorite Barre-inspired core strengthening moves.