The easiest raw chocolate pudding
(dairy-free and no refined sugar)
Hi friends! How's the day going so far? Happy to hear that I'm not the only major beast sweat-er. I will also get together some tips on how I learned to read on the treadmill!
So, it's time to warn you that dessert week on the blog starts now. (I have three dessert recipes planned and they're all chocolate related. No one's mad, right?) Another glorious creation will be up tomorrow.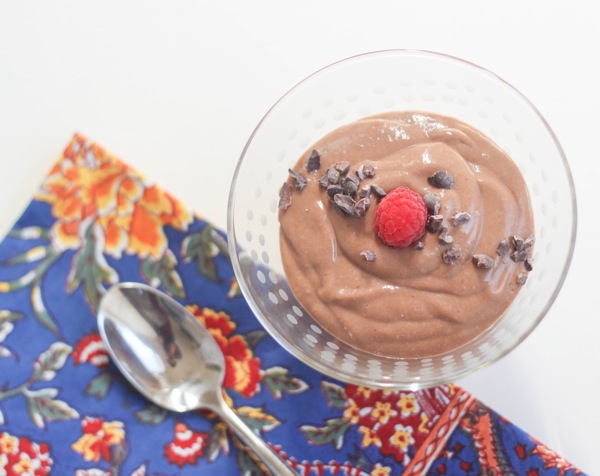 (spoon creeper haha)
To make this lovely treat, I hacked into a Thai coconut. It had been quite a while since I'd hacked one at home.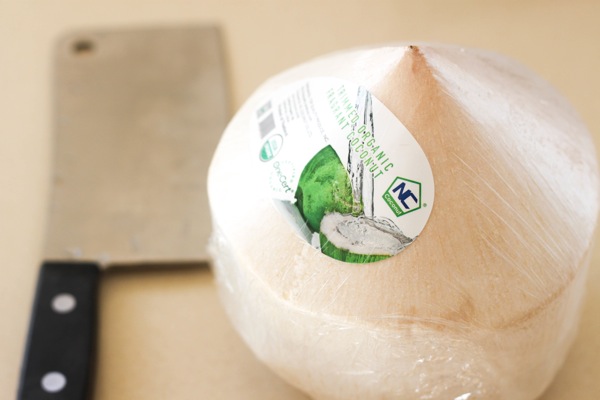 It instantly brought flashbacks to 105degrees and we each had to chop open an entire case of coconuts.
I think everyone has their own random story/history that comes out over time. Mine is that I went to raw culinary school. It gets the most "huh?" reactions than my other random hobbies. What seems like a lifetime ago, I was really into raw food, and loved experimenting with raw recipes. Quite a few of my early blog recipes are raw! Eventually I made my way back to "cooked," but am still a huge fan of raw and vegan recipes. I love how pure and naturally beautiful they are, in addition to how they make me feel.
I've been a little afraid of using sharp knives since Thumbgate 2014, but I really wanted this chocolate pudding, so I broke out the coconut machete. There are a few methods to opening a Thai coconut, but my standard method is to put one hand behind my back (critical) and use the other to hack a square-shaped hole into the pointy part of the coconut. This way, the coconut is sturdy with the flat side down, and the hand-behind-the-back trick is so you don't reach down to steady the coconut as you're hacking (just typing that made me shudder).
It wasn't my best square, but all digits are intact.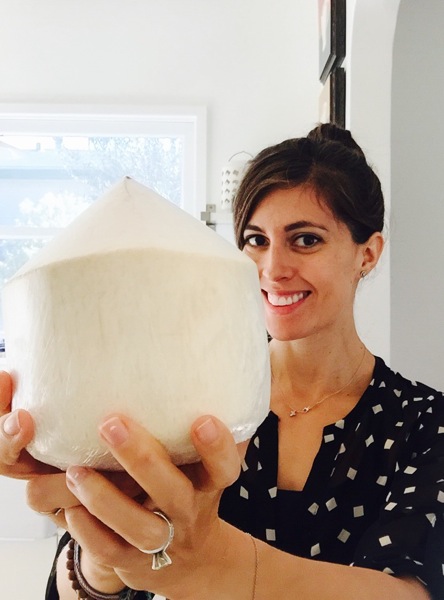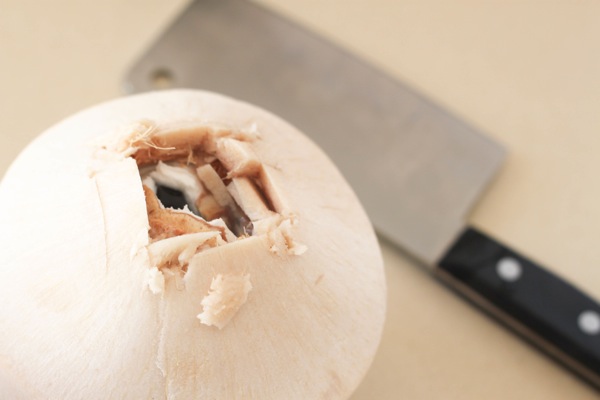 The idea for this pudding came from Matthew Kenney's lovely memoir "Cooked Raw." I've been a fan of his for a long time, and even had the opportunity to learn from him while I attended 105degrees, which is now M.A.K.E Santa Monica. He's a true entrepreneur, and has always inspired me with his high attention to detail and many successful projects. "Cooked Raw" is an intriguing and beautifully-written book, with recipes scattered between the chapters. These recipes aren't super specific, but are how I prefer to cook at home: a pinch of this, a splash of that. I'm determined to make my way through most of these, from truffle mac n' cheese to an awesome-sounding green juice.
Here's what I did to make this pudding:
-Hacked open said coconut, and poured the coconut water into a container to store in the fridge. (Perfect to drink after spin tomorrow night!)
-Used a spoon to scoop out the meat, and added it to the Vitamix.
-Next, I added about 1/2 cup almond milk, 4 small dates (= 2 medjool dates), 1 heaping tablespoon of cocoa powder -you can use raw cacao powder and homemade almond milk if you'd like it to be truly raw- a pinch of sea salt, and some vanilla bean.
-Blended on high, and topped with some cacao nibs and a raspberry.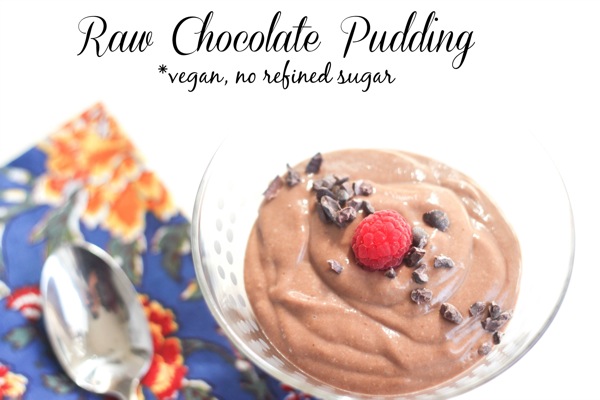 Liv and I shared it, and she kept saying, "MMM. I like this! This is good."
Amen, little one.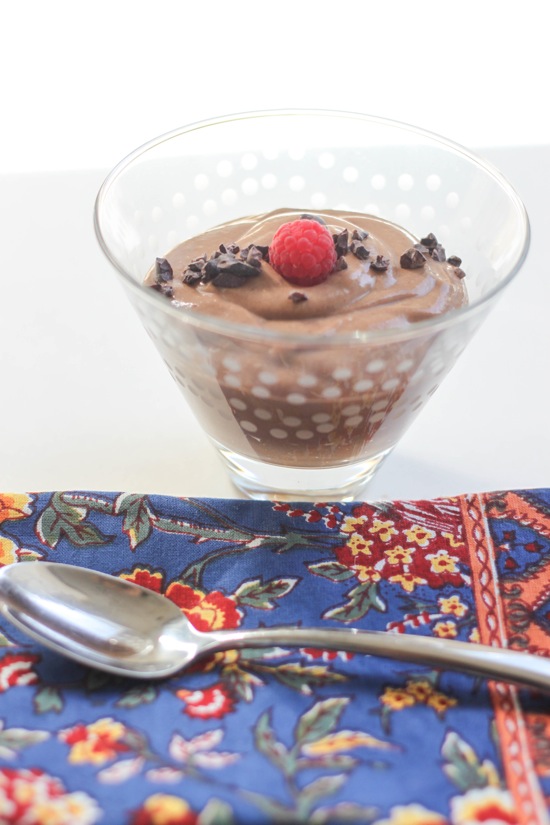 Here are the nutrition stats if you'd like to check them out.
Hope you have a great night!
xoxo
G
Do you measure when you cook or go with the flow? What are your latest fave healthy desserts?
Some more of my favorites:
Chocolate oatmeal peanut butter cookies
Avocado mint chocolate chip ice cream