Sup bloggies 🙂 How are ya?? Thank you so much for your lovely compliments on our girls night feast 😀
Step into my office…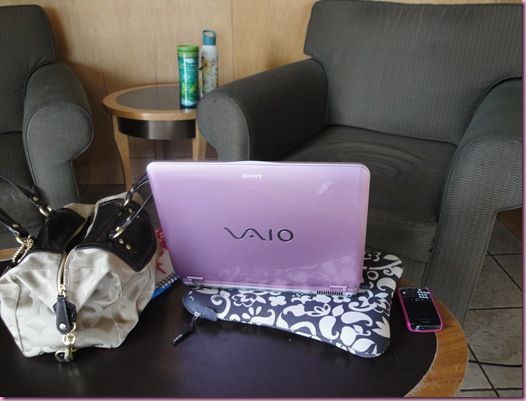 I parked my booty at Bizzle and got some work done this morning. While working on the computer, I sipped on Refresh tea and was serenaded by a random dude who was singing as he worked. It made for an interesting morning 😉
Before leaving the casa, I had a chocolate cherry bomb with almond milk and maca, per usual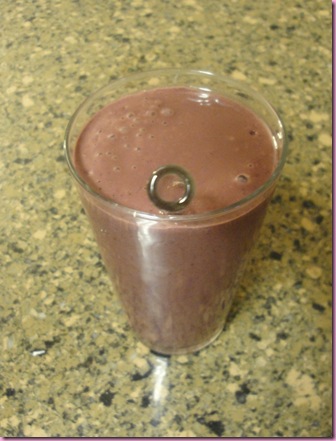 and a piece of leftover raw strawberry tart right outta the freezer 🙂
Lunch was leftover salad beast from Jeni- her balsamic dressing is amazing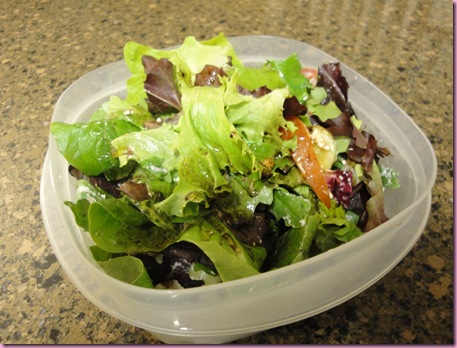 And 3 egg whites topped with basil, leftover asparagus and artichoke dip.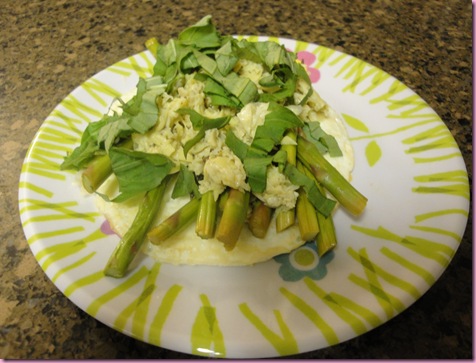 Snack attack: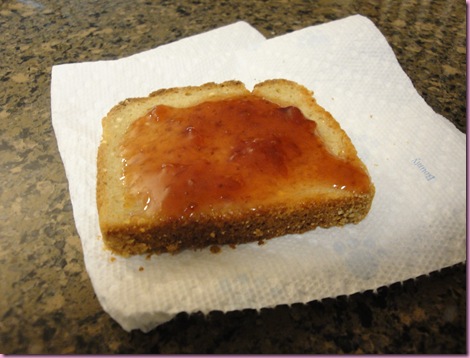 I checked the mail on the way to work, hoping that my boatload of Express clothes arrived, but something EVEN better was waiting for me-
Vegan cookies from Jenna!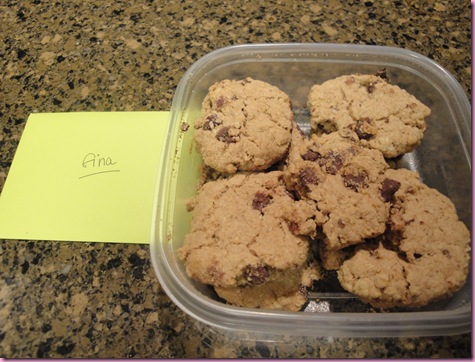 I told ya'll this before, but Jenna makes some ridiculous cookies.
I had one… and then another 😀 Hooray for cookie Friday!
For now, I think I'm going to take a lil nap because even though I went to bed super late, I jumped outta bed at 7:30. The tired truck just slammed me down.
So, naptime, then Insanity, then dinner with the pilot <3 Next Food Network Star starts SUNDAY – I'm so excited!
Have a wonderful night!
xoxo,
Gina
Are any Jacksonville bloggies going to the Master yoga class next Friday at MBody? I'm thinking of doing a road trip 😀
Today's workout jam: "Dinosaur" by Ke$ha (random trivia: I'm deathly afraid of dinosaurs. Jurrasic Park and any dinosaur amusement park rides scare the bejeezus out of me)