I wrote this post earlier but somehow missed the critical "press publish" step. Derp. 😉
Since I'm off work on Mondays, it always feels like a nice relaxing day, but this week is even more fun because the Pilot took some leave. He has 90-something days, and while he obviously can't use them all -how dreamy would it be for him to take 3 months off?!- it's nice to have have random staycation days together.
We've done some lingering to-dos around the house (stuff I would never choose to do on my own, like organize the pantry) and had an awesome date night together at Acacia.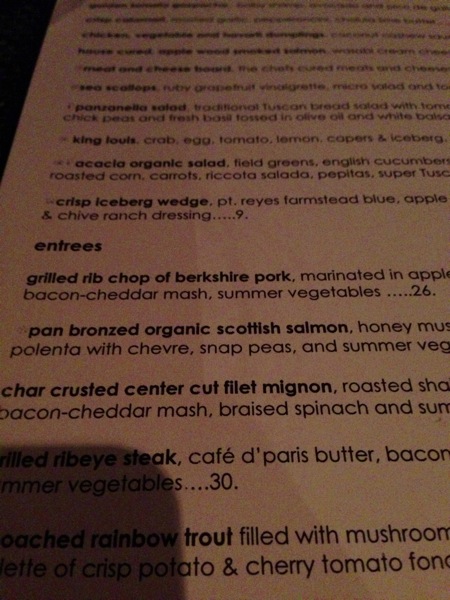 This morning, he made breakfast for the fam, and I made some homemade coconut milk creamer since we were out.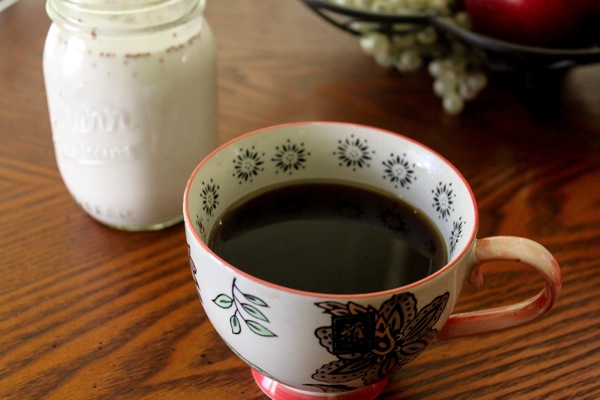 This means I poured some light coconut milk out of a can into a Mason jar, and added vanilla extract, cinnamon and a pinch of salt. Silly easy, and I have no idea why I haven't done it before. I love store-bought coconut milk creamer, but don't always love all the ingredients for a daily thing.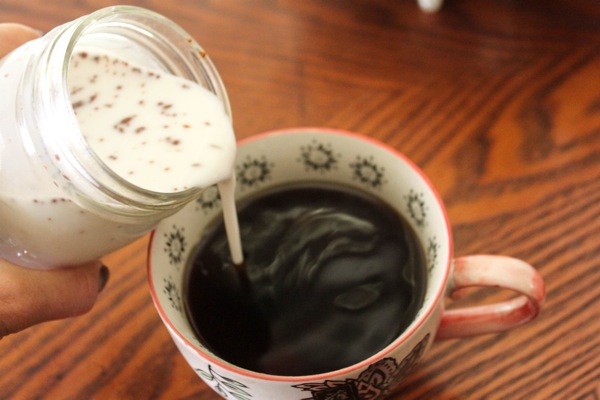 Lunch was an amazing turkey wrap (brown rice tortilla, horseradish sauce, pickles, spinach)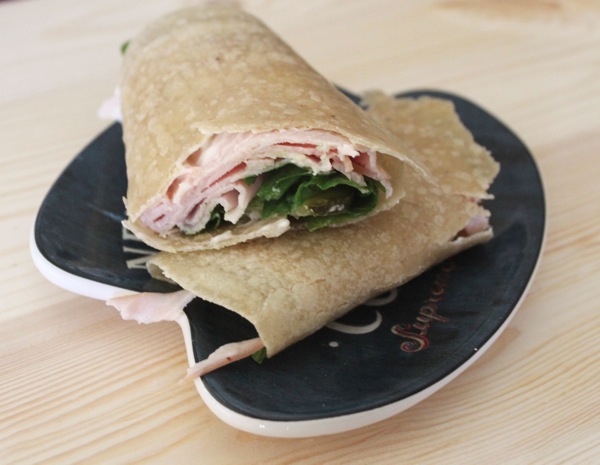 and an entire batch of kale chips, shared with the Pilot.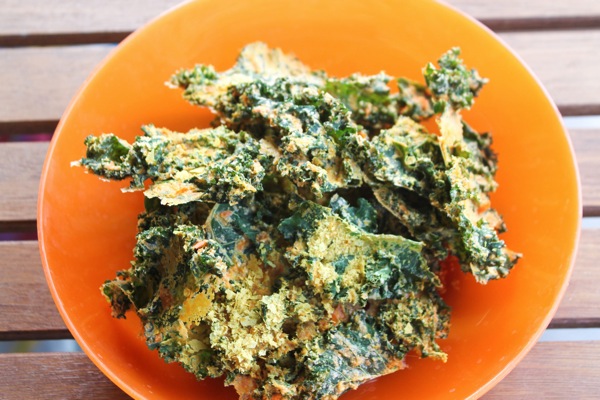 We'll probably spend the rest of the day running errands, have tortilla soup for dinner, and challenge each other with the pull-up bar because we're lame cool like that. He still beats me but I'm determined to get close 😉
I did something out of the ordinary for me the other day: I worked out, on my own, at home. Usually I prefer to workout at a gym or do a DVD for a few reasons: I have minimal equipment (a pull-up bar and a stability ball), and the only chance I have would be naptime, which is when I work on the computer or clean up around the house. If it's not a teaching day, I'll work out at night, which isn't my fave, but a time I can fit it in my schedule. It's worth it to me to make it work, so I just get in a workout when a get the chance, even if it's only a shortie.
But last week, Liv surprised me with a 3-hour nap, so after I finished taking care of some things, I decided to get in a little strength.
Here's what I did:
Superset 1: Pullups and pushups
Superset 2: Lunge and squat jumps
Superset 3: Side plank with knee tuck and mountain climbers
I finished it with a 4-minute plank. I'm not sure what came over me -usually working out at home sounds like the worst thing ever- but this summer playlist may have had something to do with it.

Do you ever work out at home? Here are some of my favorite at-home fitness options.
What's your favorite local date night spot? I always recommend Cafe Poca Cosa for date nights– it's the best.
Hope you have a wonderful night <3
xoxo
Gina