Chicken Tortilla Soup for the Soul
Little lovebug woke up coughing yesterday. Thankfully, as of now, it sounds fairly superficial -like a little summer cold/ick- but I've been trying to think of ways to soothe her throat and stop the coughing. She had some warm mint tea in her sippy cup yesterday morning (loved it!), and for dinner, it was chicken tortilla soup. A little spice always help with any ick that comes our way, and for the child who now won't eat her breakfast eggs until I put tiny dots of sriracha on them, let's just say she was a big fan.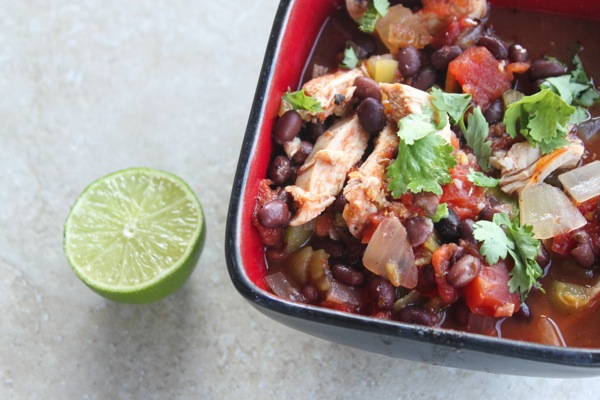 Baked plain chicken set to cool: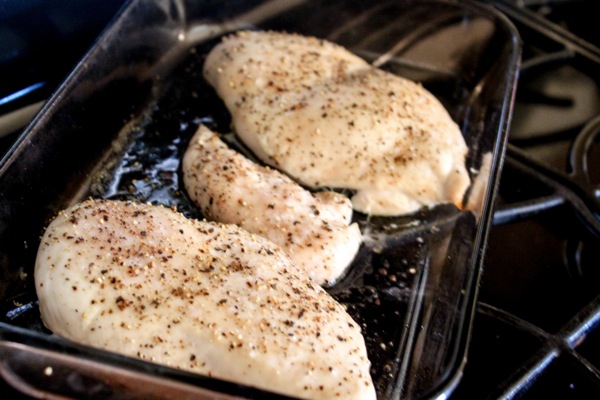 (375 for 20 minutes with salt, pepper and olive oil)
and in a large pot, I sauteed 1 chopped sweet onion, 1 can chopped green chilies, 1 teaspoon oregano, two cloves minced garlic, salt and pepper.
When the onions were translucent, I added 2 cans of drained diced tomatoes with green chilies, 1 carton of chicken broth and brought to a boil.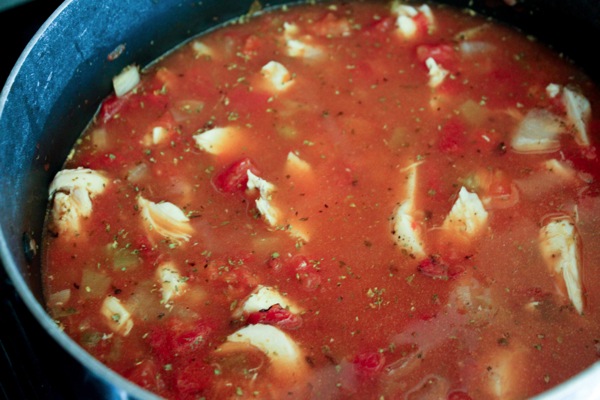 While it was boiling, I chopped the chicken, added it to the mix, covered it and let simmer for 20 minutes or so. Just before serving, I added in two cans of black beans, more salt, pepper and oregano to taste.
Put tortilla chips and avocado in bowls (cheese for the Pilot, none for Miss Livi since dairy isn't the best when you're coughing),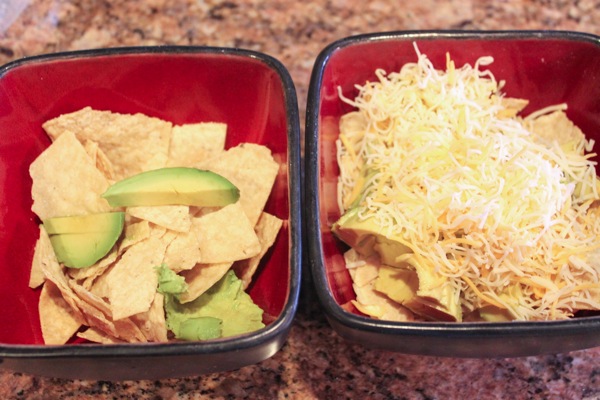 topped with soup, and served with fresh chopped cilantro and lime.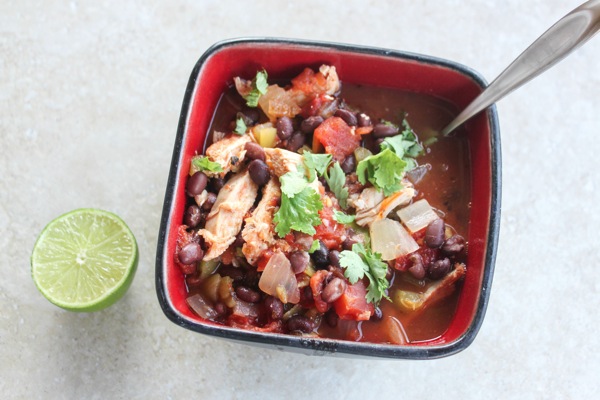 Super simple and soooo delicious.
Chicken Tortilla Soup Recipe
Print
Chicken Tortilla Soup Recipe
2

chicken breasts

1

onion, chopped

2

garlic cloves, minced

1 tsp

oregano

1

can chopped green chiles

2

cans diced tomatoes with green chiles, drained

1

carton (4 cups) chicken broth

2

cans black beans
salt and pepper to taste
Tortilla chips
Avocado, sliced
Cheese (optional)
Cilantro, chopped
Lime
Instructions
Preheat oven to 375.
Season chicken with salt and pepper and bake for 20 minutes.
While chicken is baking, in a large pot, heat oil or butter and sauté garlic, oregano and onions until translucent.
Add chiles, tomatoes and chicken broth, and bring to a boil.
When chicken is done, chop into bite sized pieces, then add it to the pot.
Just before serving, add two cans of black beans.
Salt and pepper to taste.
Put tortilla chips in a bowl, top with cheese if desired.
Pour soup on top, sprinkle on fresh cilantro and a squeeze of lime.

Other Happenings
CrossFit bright and early this morning.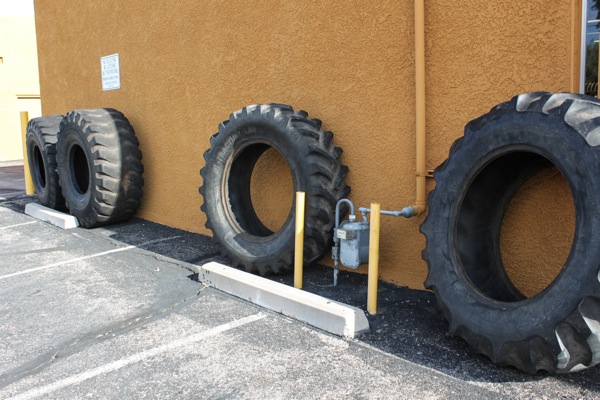 I flipped a tire! It's funny because at work I show guests how to flip a tire for our bootcamp class, but I've never done it for my own workout. It killed me in the best way possible. I'm just gonna walk around flipping heavy things now, mmm k?
I also got the chance to test out my new Nanos that Reebok sent per our partnership. They're my sponsor for the IDEA conference, and basically it was Reebok Christmas over here. I'll show ya all the goods next week, but definitely wanted to showcase these shoes today. I have another pair of Nanos, and the recent ones I received are equally amazing. For cross training, Nanos are my favorite shoe, hands down. SOOOOO light, comfy, and supportive enough for weightlifting and quick cardio. (I pronate so I wouldn't wear them for long distances.)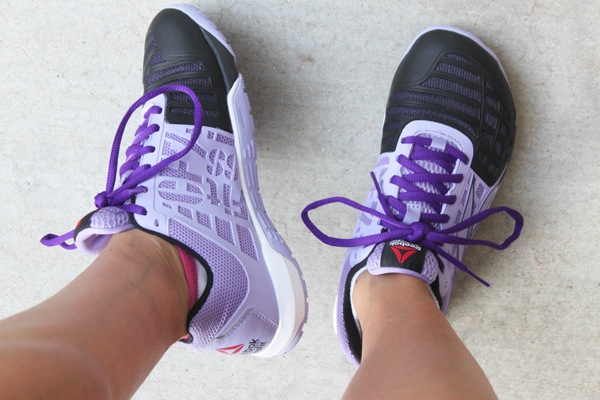 I love these shoes so much that I asked Reebok if they might be able to do a giveaway, and they said yes (because they're awesome like that). Two lucky readers will win their own pair of CrossFit Nanos. This is subject to color and size availability. (They said they'd give away two pairs like the ones I'm wearing above, but if they don't have that color combo in your size, you can pick another color you like.)
xoxo
Gina