Hey guys! Happy Sunday! Hope you're having a relaxing afternoon 🙂
This morning, I had protein pancakes on the brain.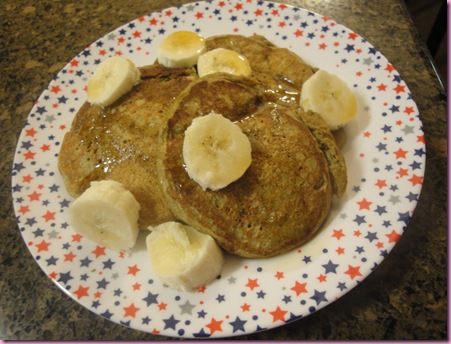 Topped with 1/2 bananner and 1 T maple syrup, they were perfect 😀
I took out the little ladies: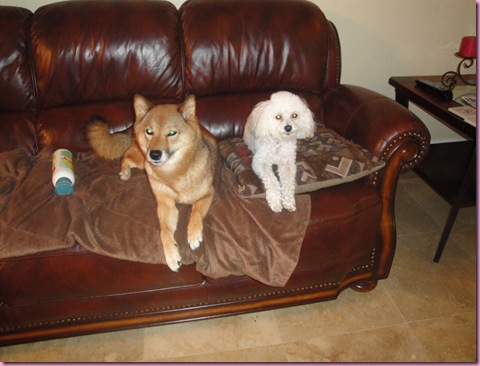 and went to Publizzle (aka Publix) for some groceries. It was a good hint that I needed to replenish my stash after having blue corn chips, zucchini and protein ice cream for dinner last night.
It's been a while since I posted the goods for ya'll, so here are today's foodie purchases: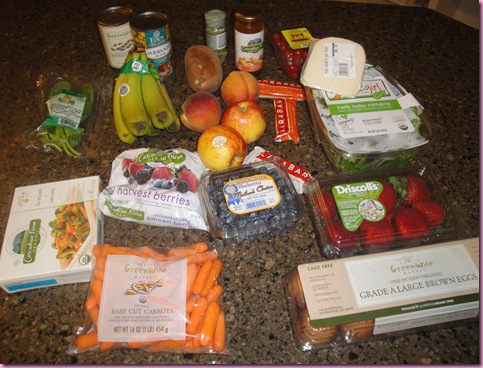 Veggies, frozen fruit, carrots, eggs, blueberries, strawberries, bananas, basil, garbanzo and kidney beans, Larabars, grape tomatoes, salad, goat gouda, oregano, peaches, apples and apricot jam.
All organic, except for the blueberries and basil.
+ Sunday flowers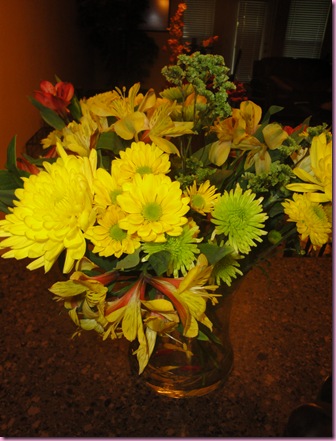 I'll hit up Wizzle sometime tomorrow for the rest of the veggies and another family-sized thing of salad.
When I got back to the casa, it was snacktime.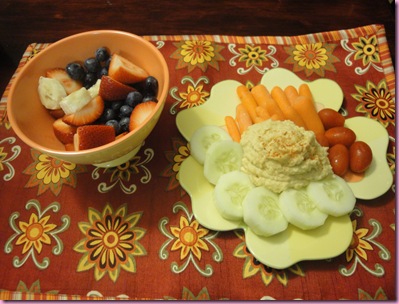 Fruit bowl with strawberries, blueberries and the other half of this morning's banana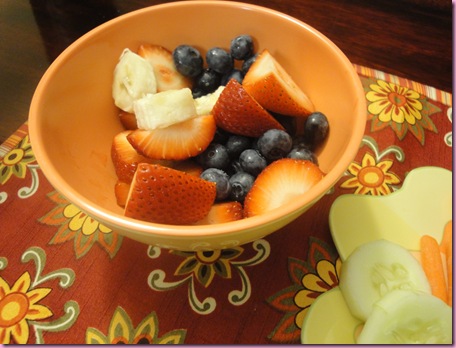 Homemade hummus and veg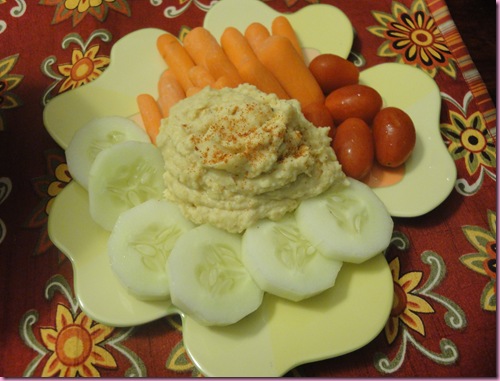 Ahmazin'
Time for this girl to do some laundry (blech) and hit up the gym. INDIAN FOOD and a movie tonight 😀
Have a fabulous day <3
xoxo,
Gina
Today's tip: If you find yourself getting stressed or anxious, try one of my favorite mantras. As I inhale, I think "Peace" and on the exhale, I think "Calm". Peace….. calm…. peace …..calm 😀 It's helped me get through stressful situations (like getting blood taken!) and also helps quiet my mind when I'm trying to fall asleep. Give it a whirl 😉
Something to do: Meet me back here tomorrow for a protein promo that will ROCK. YOUR. SUN WARRIOR. FACE. OFF 😀