Hey everyone! Happy Saturday 😀 Hope you've had a wonderful day so far. I'm so glad ya'll like the crepe recipe– please let me know if any of you give it a whirl 🙂
Last night, I met up with some friends for dinner at Longhorn since the guys were working late.
I had the standard boring house salad with no croutons or cheese, balsamic on the side: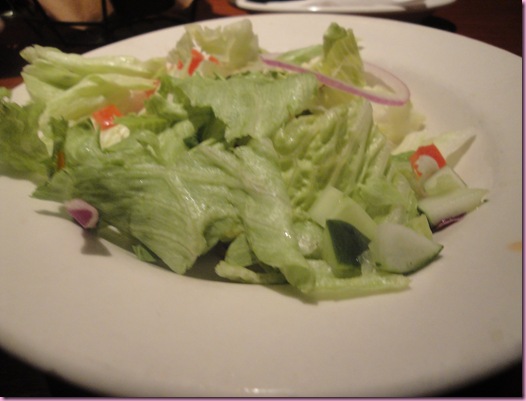 the 7 oz salmon with no butter sauce, plain baked sweet potato and veggies: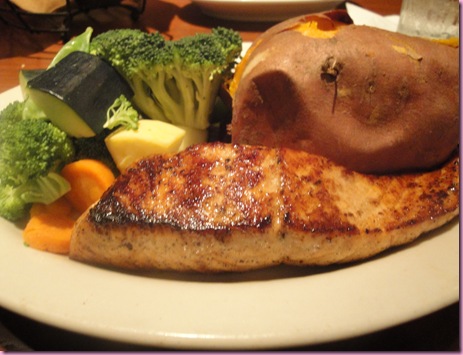 (salmon = buttah of the sea)
And then, just like any other girl would do on a Friday night, I came home and made raw cacao cayenne truffles.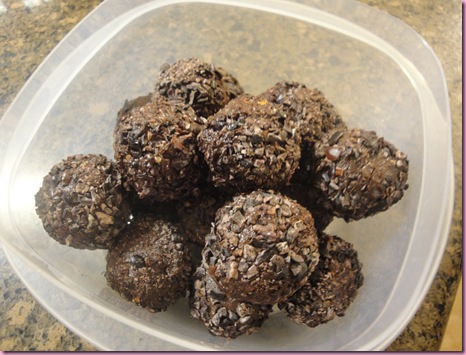 I know, right? 😉
It's been a while since I've made vegan treats, so I made up for that last night and this morning.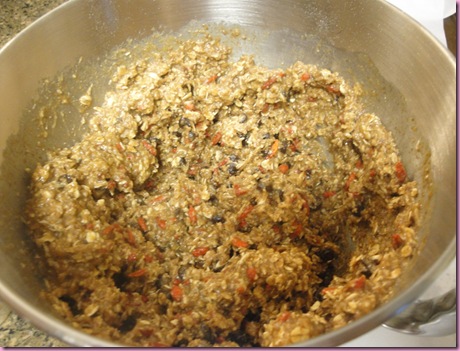 Super-charge Me cookies (Eat, Drink and Be Vegan)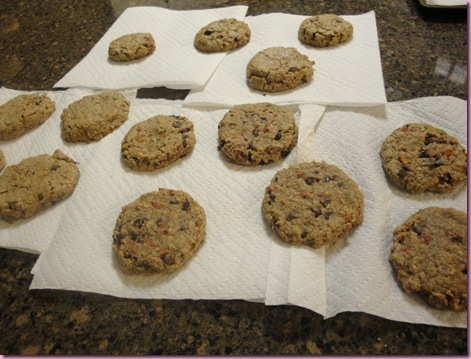 I tripled the recipe (!) and got some giant, fluffy amazing cookies 🙂
I let them cool, then packaged them up, along with macaroons and some other treats and sent them off to the blogiversary winners.
Later this afternoon, Jeni and I hit up Books A Million and stopped at Main Squeeze for a green juice: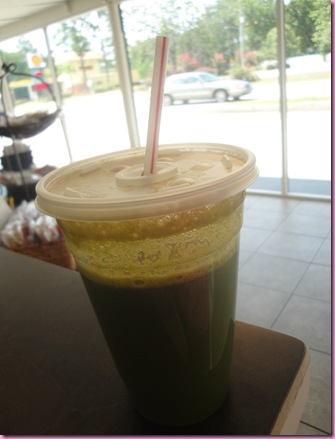 -Apple
-Ginger
-Wheatgrass
Perfection 😀
I'm off to clean the casa and then do the workout thang.
Have a fabulous day <3
xoxo
Gina
Something to talk about: What's your go-to thing when you're feeling a little bored? When I lived in Tucson, I'd go walk around La Encantada (an outdoor mall), hit up Barnes and Noble or take a pilates or yoga class. Here, baking (or un-cooking) is my #1, which is why I busted out the truffles last night. If I can't think of anything to do (and don't want to do chores, haha) –Valdosta isn't exactly the land of excitement- I rummage through the pantries and I try to figure out what I can make 🙂