Hi friends! How was your weekend? Hope you had an amazing one!
Ours was fantastic: relaxing with lots of fun adventures sprinkled into the mix. Most notable? We went paddle boarding!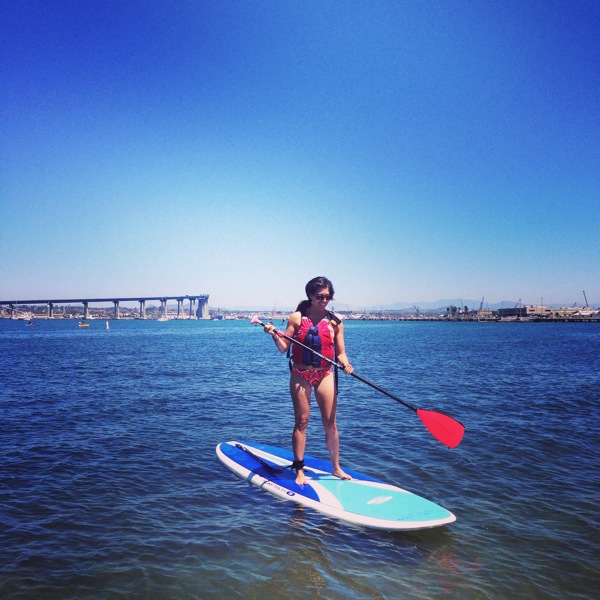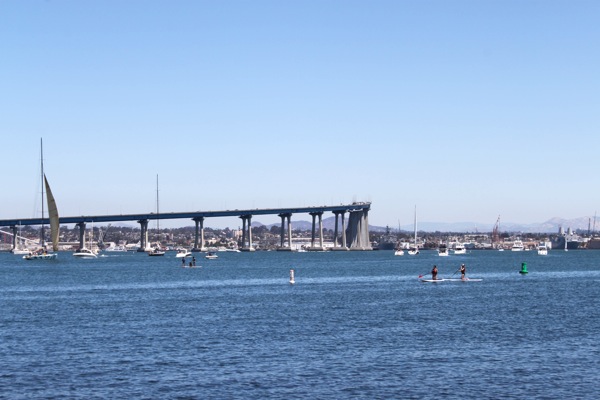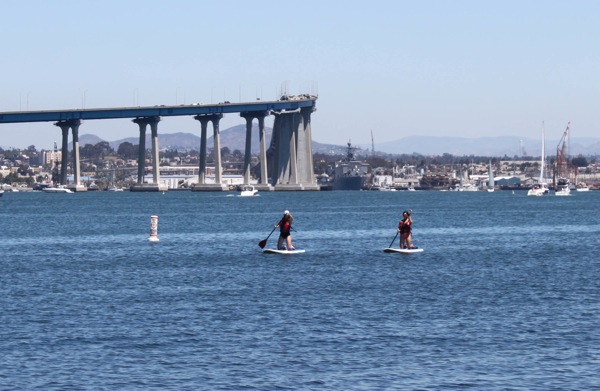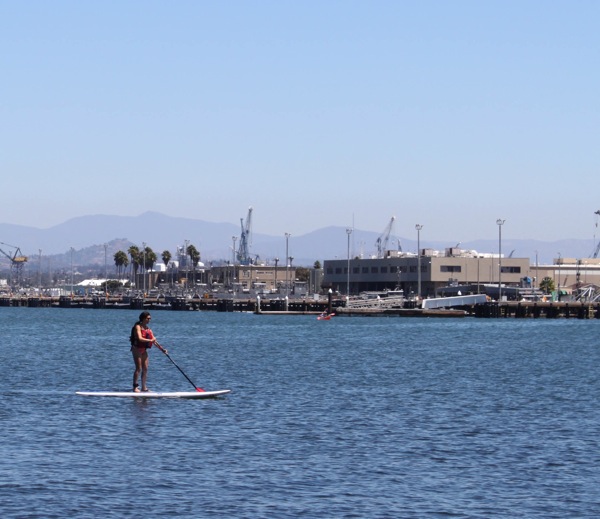 I've been wanting to go pretty much since we found out we were moving here. Our friend Lindy was in town, so we packed up our gear, headed to Coronado Bay and rented a couple of boards.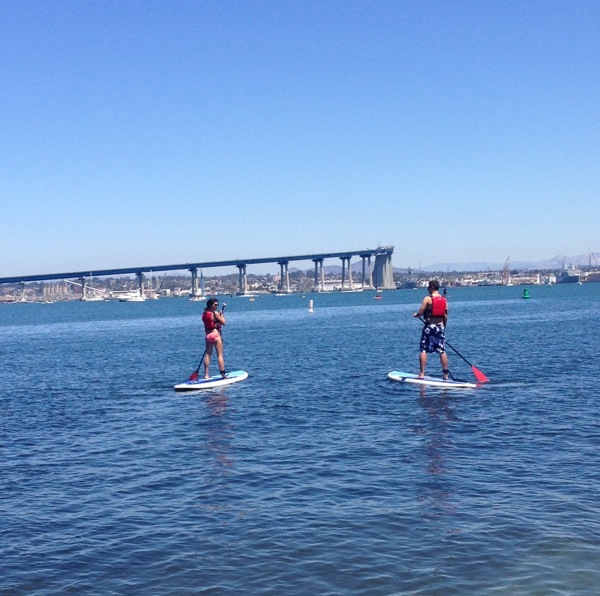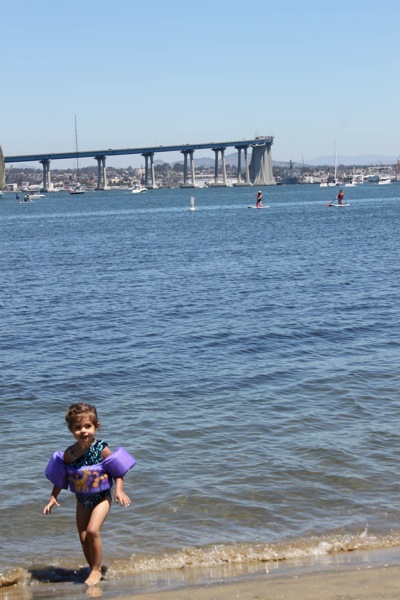 (When she's old enough, I think Livi will LOVE riding out there with us! The guy at the board house recommended six years old to take her out on the board.)
At first I was a little apprehensive about actually standing up on the board, but once I got the hang of paddling I decided to go for it. It wasn't nearly as challenging as I thought it would be. (This means I didn't catapult into the ocean headfirst like I did in my imagination haha.) It was an awesome bonus core and quad workout, too.
The guy at the boat house gave us some great tips:
-Paddle on your knees until you get out a little farther. If you try to stand right away, the water is choppier near the shore and you could fall more easily
-Hold the top of the paddle with one hand and the middle with the other
-Make small paddle strokes
-Take the paddle out wide to turn
I was surprised at how meditative it felt to be out there paddling. It felt so peaceful and serene; I was instantly hooked. Can't wait to go back!!
Some more weekend adventures:
Takeout from Tender Greens. So many healthy and delicious options!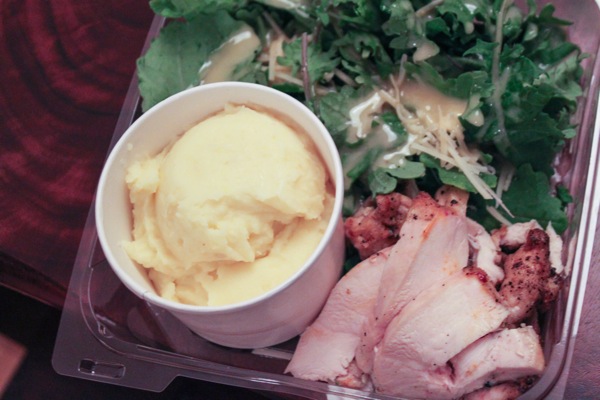 (I got the salt and pepper chicken with kale salad and mashed potatoes)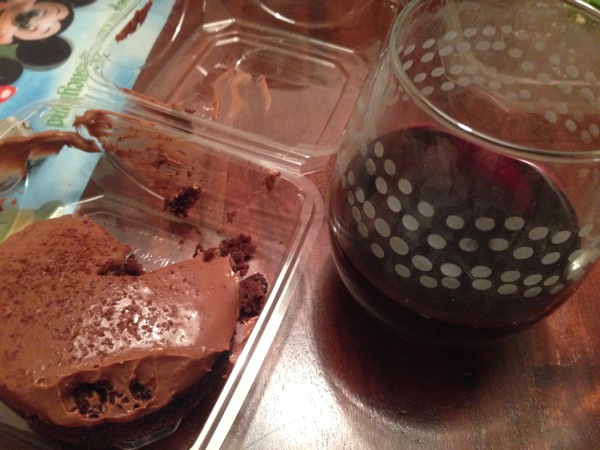 (the dessert isn't too bad, either heh heh)
some amazing skeletons in Old Town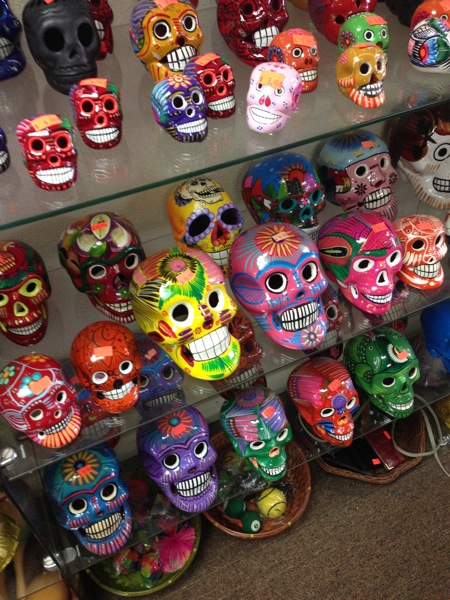 and a stroll at the Hillcrest Farmer's market.
The grapes were INSANE.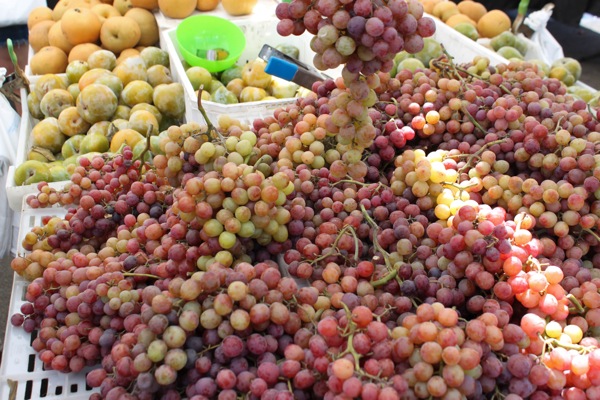 We picked some up, along with Pacific Beach peanut butter, some organic grassfed butter, Asian pears, berries,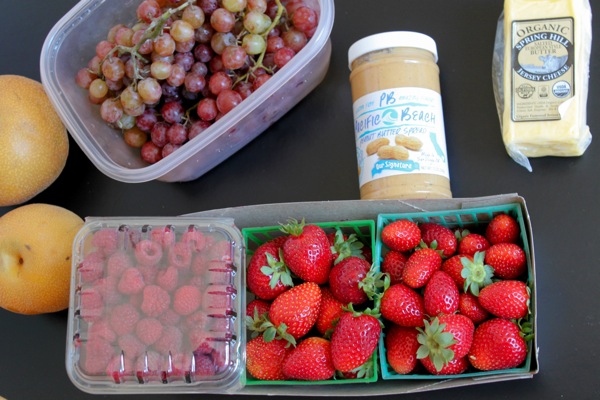 and the glorious mango chili lime drinks.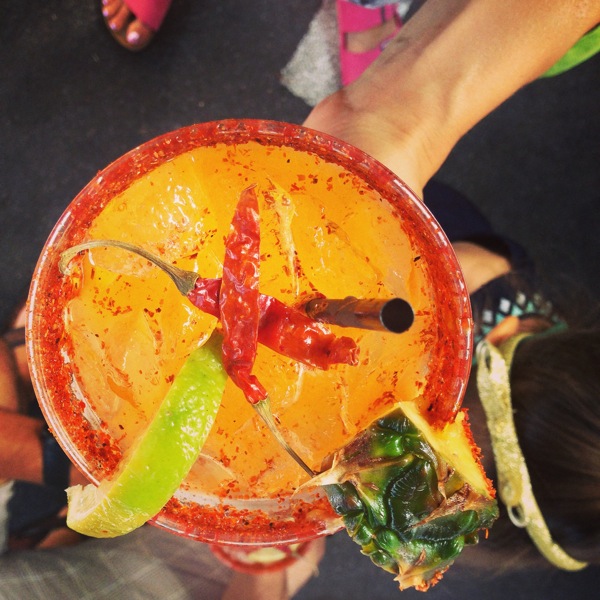 Always necessary 🙂
Hope you had a happy weekend, too! Apparently the Kardashians were here in town. I admit that I was on the lookout, but no sightings 😉
Have a happy Monday!
xoxo
Gina
What's your favorite type of "accidental" exercise? Club dancing totally counts 😉