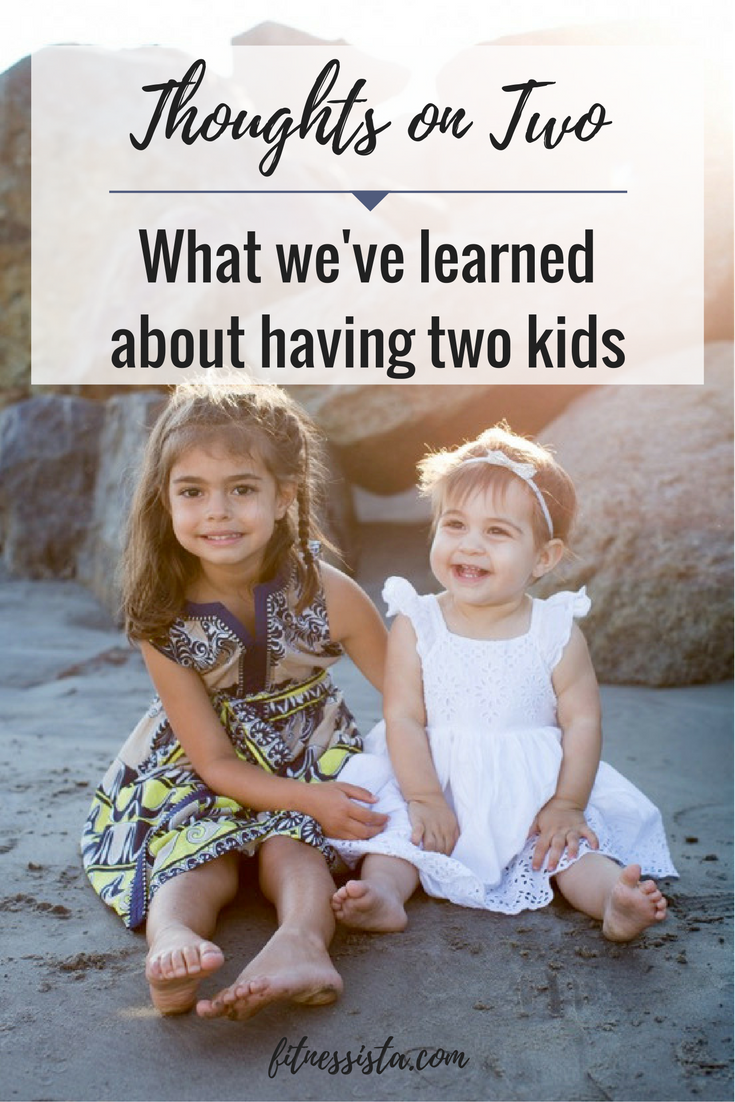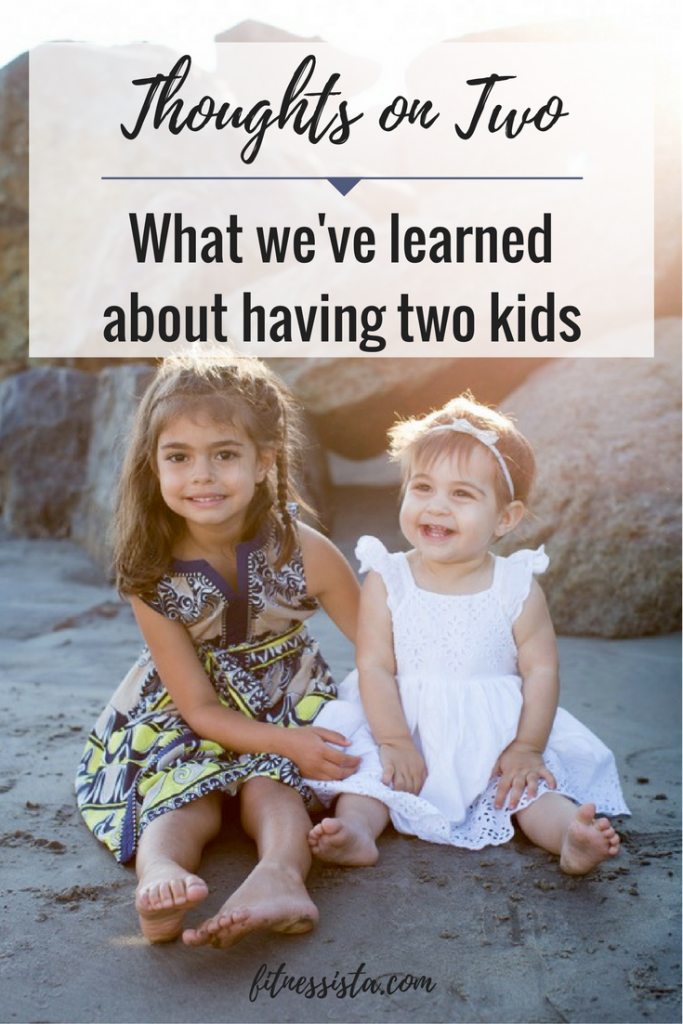 When we found out we were pregnant with P, I was totally shocked and overjoyed. At that time, I had no idea that the sesame seed growing in my belly would end up an almost 11-lb cuddlebug who would complement and magnify the smiles, love, and laughter that Liv had already brought into our lives. After the initial shock and excitement, I couldn't help but think about how things would go with two.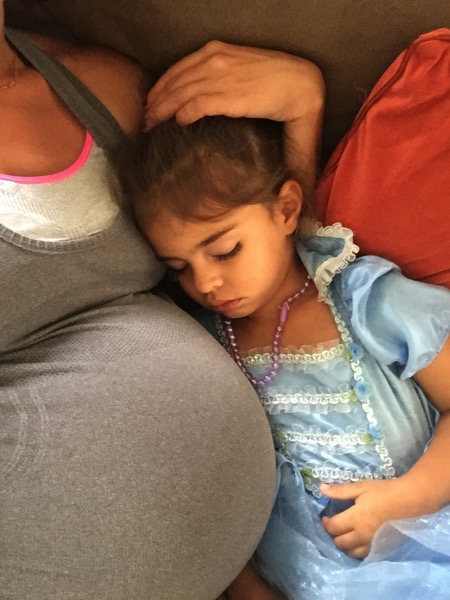 Liv had always been my special buddy. While I knew I'd adore spending time with both girls, I kind of mourned the end of our time with just the three of us. I spent my pregnancy relishing time with Liv, and our mom-daughter days with just her and myself. This also made me feel guilty. (The mom guilt just never ends, right?) I knew I would love our new baby more than anything, but I felt bad for feeling so sad that my special time alone with Liv would be over. My hormones were already all over the place, and I found myself crying over a lot of things. This ended up being something that I thought about during my pregnancy. "How do you make each child feel equally loved and special when there's one of you, and two of them?"
When the Pilot brought Liv to meet P, it was one of the most special moments I've ever experienced.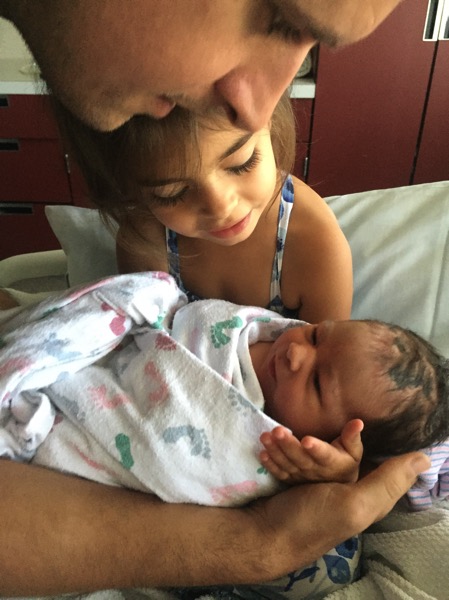 I'll always remember the way she swooped in to softly hold P's hand, lovingly gazed into her eyes, and told P she'd always protect her. (And that she'd take her to Disneyland.) Since then, they've had a special bond, and it's like they've always been best friends. Liv is always singing to P, reading her books, and making her laugh. P is enamored with her big sis, and I can't wait to see these two grow and play together.
5 Things I've Learned About Life with Two Kids
You can't be everyone to everything, all the time.
This one was hard for me to accept, but I knew (thanks to your awesome advice) that sometimes both kids will need something from you at the same time, and someone will just have to wait. Thankfully, I've gotten pretty good at shuffling the feeding/diaper/bathroom/bathing necessities. 😉 I used to feel overwhelmed, but now, I just prioritize and move. There's also a subtle art to taking care of P's necessities without making Liv's request for a book or a hug seem unimportant. That happens a lot (especially if there's any sibling jealousy, so I make sure to let Liv know that excited to do something with her as soon as I can. It's also a lot easier to do things together than I thought it would be. If Liv wants to read a book, the 3 of us read together, and we'll play dollies on the floor of Liv's room with P rolling around next to us or singing in her bouncy chair.
There are always surprises.
No matter how much you think you're prepared, things are never exactly the same from one kid to the next.We felt confident going into the newborn phase, because we already knew what to expect. While the classic sleep deprivation and constant feedings were there, we were surprised by P's severe reflux, and we had to learn entirely new feeding strategies, sleeping ideas, and ways to make her comfortable. It was like we had to entirely re-learn how to take care of a newborn. So, just when you start to get confident about something, you may get surprised.
Things change, then you find your groove. And repeat. 🙂
Then, things change again. We got an idea of this when Liv was a baby. You get used to one thing, and then the next adventure comes along. You're always learning and evolving, depending on what's going on.
Fun with Clothes x2.
I've always had more fun dressing Liv than dressing myself and now it is that x2. Girl clothes are so much fun. 😉
Things get easier and better every day.
Every single day seems a little bit better and easier than the day before, even when we hit little challenges along the way. Compared with the newborn phase, we are definitely in the sun. 🙂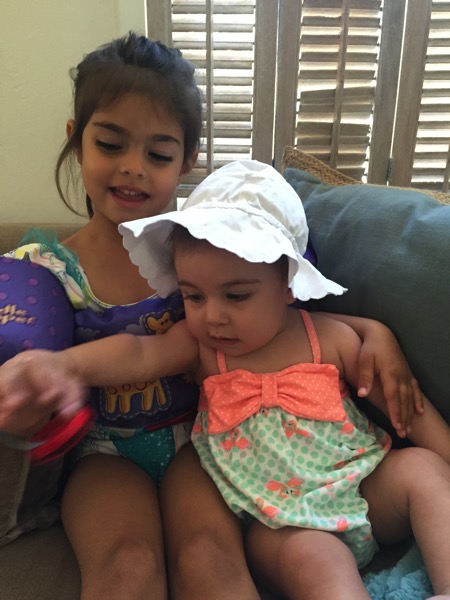 More: