Thanksgiving Weekend in the Desert
Hi friends! How are you? Hope you're having a wonderful Monday. New post is up on the Family page here. We're back in San Diego after a nice long weekend in Tucson to visit with the fam. When we first got into town, I thought it was going to be such a long trip (since we were technically in AZ from late Tuesday night until Sunday), but it flew by. Before I knew it, we were packed up, enjoying a round of Dunkin' Donuts with everyone, and saying, "See ya soon."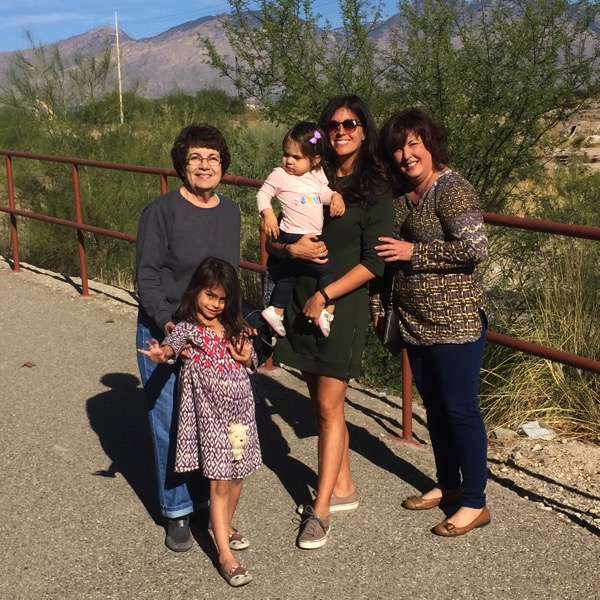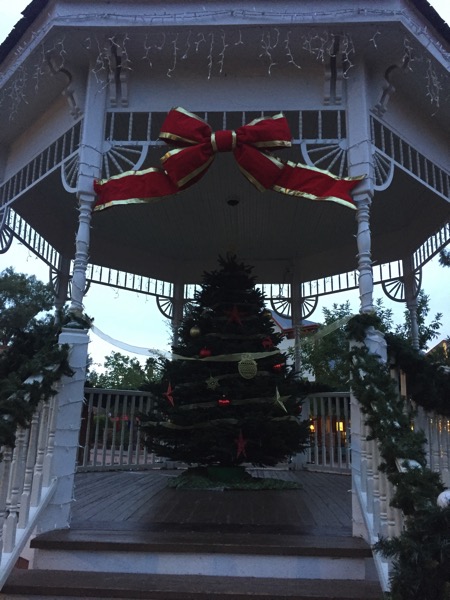 A little recap from the weekend:
Scottsdale adventure
We stopped in Phoenix on the way to Tucson so I could take the PBB advanced pics with James Patrick. He shot all of the pictures for my book + the headshots on the blog, and he is truly amazing.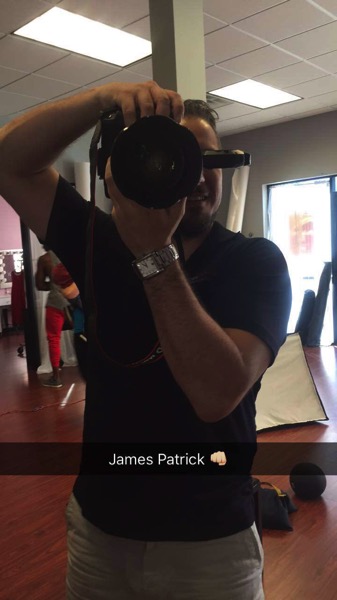 We checked into the Westin (the Kierland location is awesome!), and woke up early to enjoy breakfast buffet + hit the pool. You know you're in Arizona when it's late November and everyone is at the pool splashing around.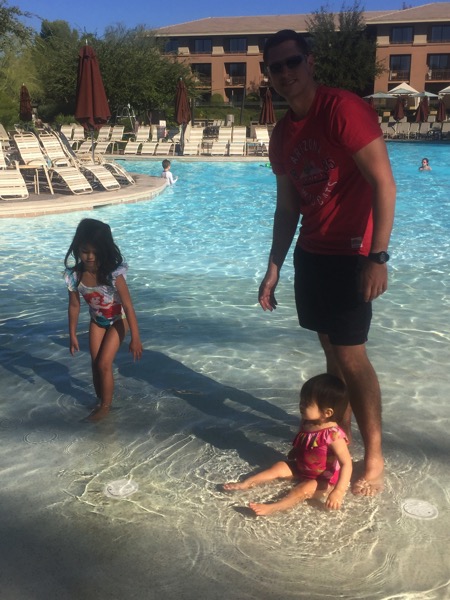 After pool time, I headed down the street to Kierland Commons to get my hair done for the pics. Can we just stop and take a moment of silence for Kierland Commons? I hadn't been to that area since college, and they have EVERYTHING. It's a swanky outdoor mall, with tons of cute shops and restaurants. They're also getting a FLYWHEEL! Phoenix friends, please tell me everything about it when it opens!
I want Drybar all the time
Drybar rocks my world. It's so relaxing, the products smell fantastic, and I love the styles the offer. The styles don't feel overdone unless you want them that way. They're pretty and put-together enough for an event, but not so that you're walking around and everyone is wondering which ball you're headed to. [Also this post reminded me that I finally need to do my at-home blowout video!]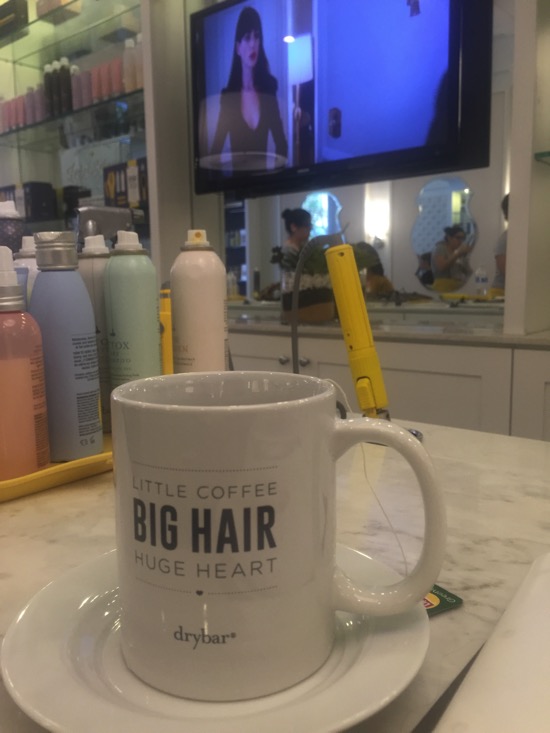 (Guess that movie!)
We shot all of the pics (I think there were 60 total?), headed to Whole Foods hot bar for lunch, and made the short drive to Tucson. The girls were so exhausted from their morning (swimming, trampoline park and American Girl store), they slept the entire drive. It was a Christmas miracle.
Thanksgiving weekend in Tucson
While we were in Tucson, we had the perfect mix of our favorite things: time with family, fun events and outings together, + amazing food
The Pilot has a huge Master's paper due, so he worked on it at the hotel during P's naps and after her early bedtime, while I ran around with Livi and all the cousins. We went to the rock climbing gym,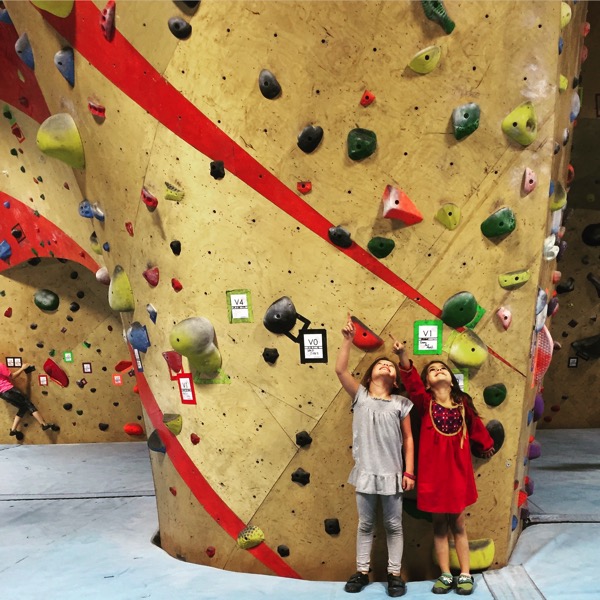 Trail Dust Town,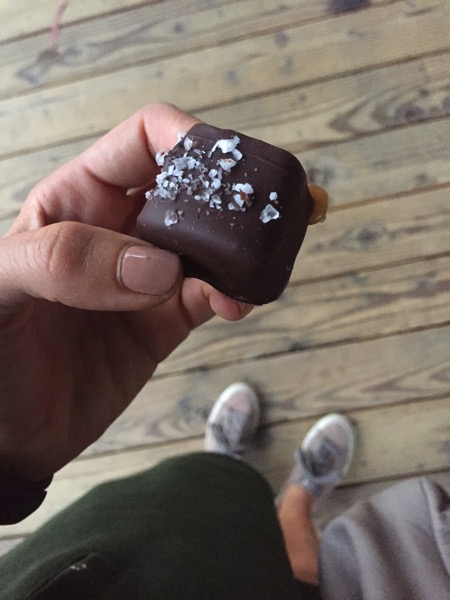 and to see Moana. One day before P's second nap, we also all went to the zoo.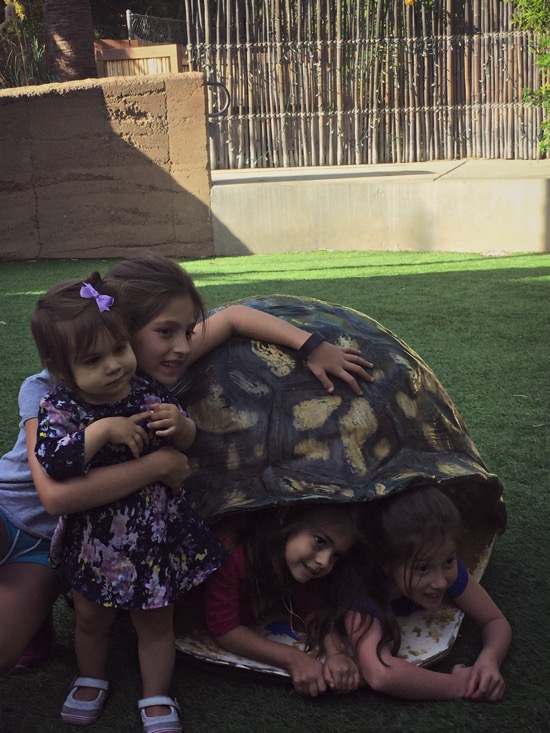 Kyle and Meg met us there. Cutest preg ever.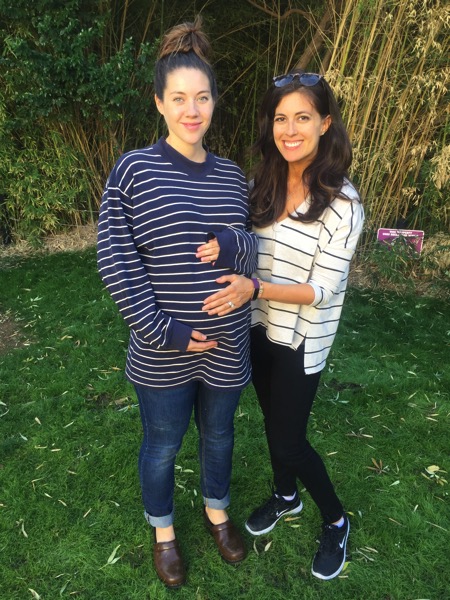 Their baby will be here in about 2 months, and I can't even begin to tell you how excited I am to meet her. I also feel so fortunate that she'll be born while we're in Tucson, so I'll get to be at the hospital cheering for them, just like they were for us.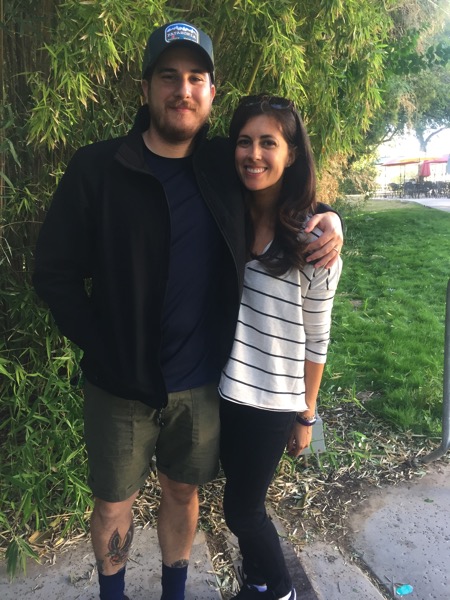 We also enjoyed breakfasts and dinners with the fam,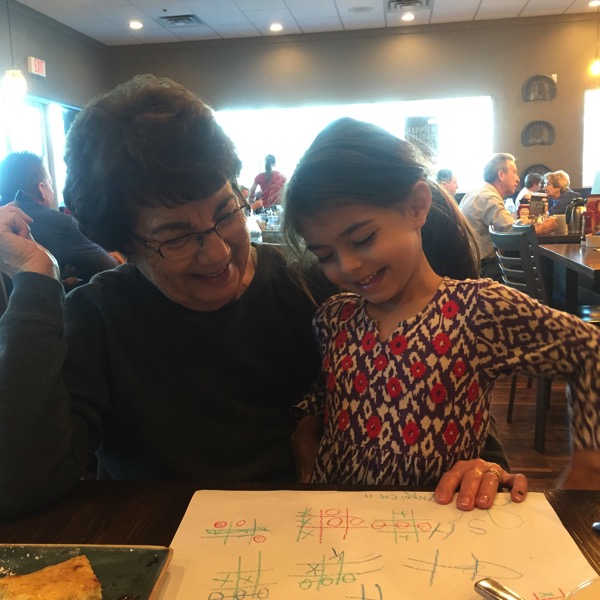 and a date night Saturday night while madre watched the girls. We went to one of our classic Tucson date night spots: Cafe Poca Cosa.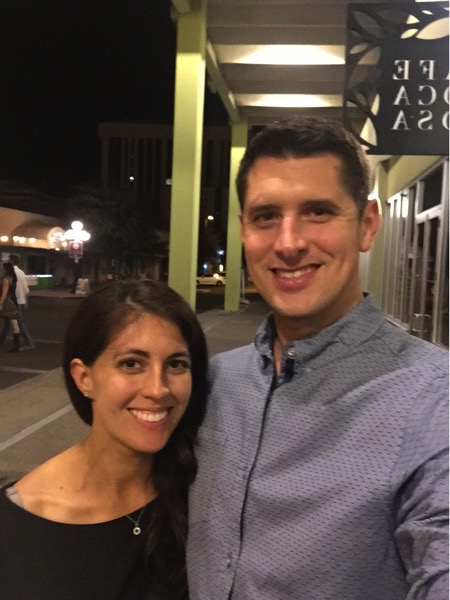 The menu changes twice daily, depending on what's available at the market. The servers walk around with giant chalkboards and explain the various dishes. The most exciting option is the Plato Poca Cosa, where the chef picks 3 items and surprises you. No two plates are the same, and no special requests. They were out of pork, and I figured the Pilot could help me with any beef options, so I decided to roll with it. It was a wise choice.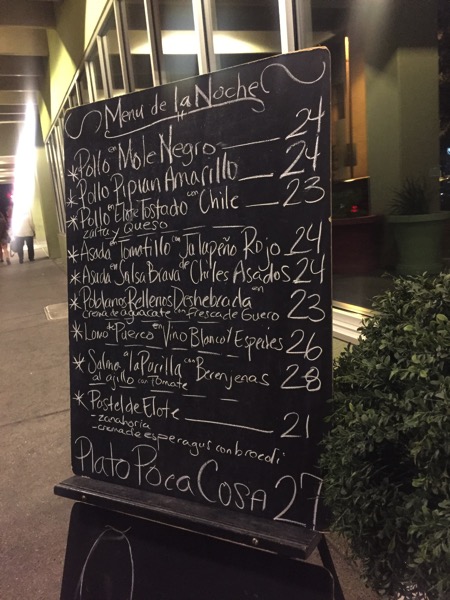 All of the entrees are served with chips, fresh salsa, rice, beans, tortillas, and enormous salads. The salads are like a jungle of fruits and veggies, topped with oil and vinegar.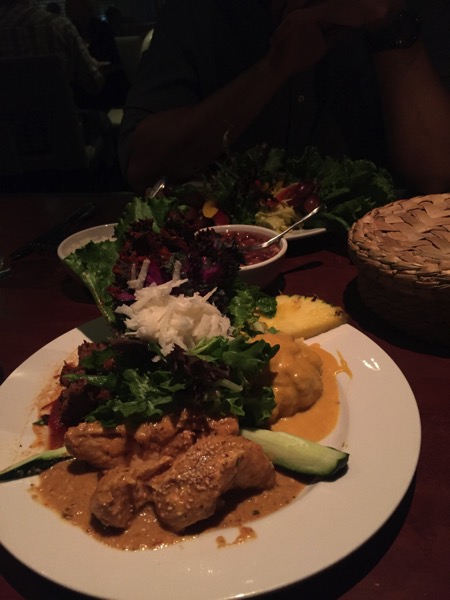 It's hard to believe that we've been going there together for the past 10 years. <3
OTF and Session Yoga
Workout-wise, I got in two official workouts while we were there: an Orangetheory class on Friday,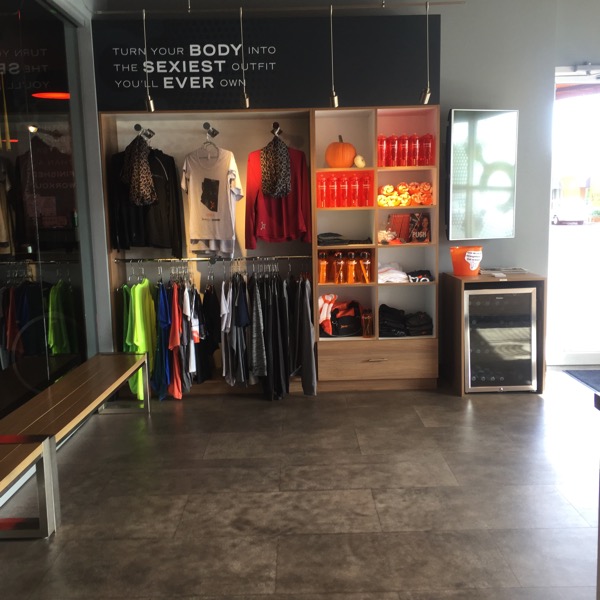 and a yoga class at Session Yoga on Saturday.
I'm not sure if I was just feeling extra energized from all of the Thanksgiving sugar, but at OTF, I got the most splat points I've ever had. I find that it can be tricky to get into the Orange zone, since I'm used to working out at high intensities and talking the entire time when I'm teaching. The workout was a pretty challenging mix. It was a power day with intense cardio and strength segments, plus 10 all-out sprints alternated with jump squats. Basically, it killed me, and I loved it.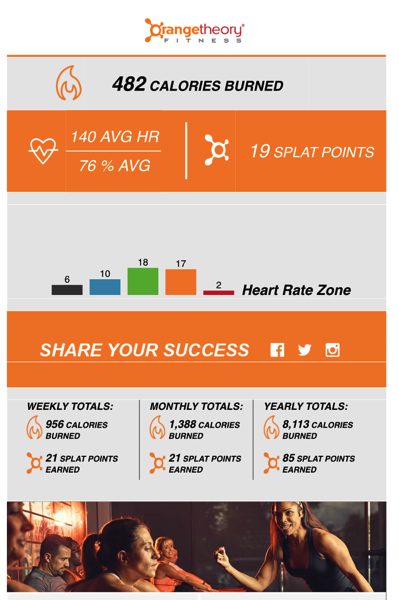 Class at Session Yoga was equally challenging, but in an entirely different way. My yoga practice has been volatile since P was born, and I'm ready to dedicate more time to it when we're back in Tucson. Session is my yoga spot, and the vibe, format, and instructors are everything I look for in a studio. I'm also pumped that my Orangetheory membership will transfer while we're there.
Now we're back at home! Our suitcases are overflowing with laundry and I have a ton of editing to do to the PBB plans before they're off to the designers this week, but my heart is happy. I feel like the trip gave me a little bit of energy to get through the next few busy weeks with the upcoming move. We'll see how I'm doing two weeks from now haha.
Did you travel this weekend? Any awesome travel workouts?
I hope you have a wonderful Monday! See ya in the am with a new booty-lifting workout.
xoxo
Gina
CYBER MONDAY is here! I'm cranking through our Christmas list since I want to have everything wrapped and ready to go when we leave. Some of the awesome deals I took advantage of:
50% off Old Navy and gap (new sweaters, jackets and leggings for the girls)
An instant pot (because I've been considering one forever and it's $50 off! Please send any awesome recipes my way. I can't wait to make bone broth and be saved from the evenings where I want to cook dinner and everything is frozen)
Fresh Foam Zantes for 25% off and free shipping
A sweet deal on a North Face jacket
30% off at Erin Condren (2017 planner!) + free shipping
More Cyber Monday deals:
Tory Burch: 30% off with the code THANKS
J Crew: 40% off with the code MONDAY
TOMs: 25% off + free shipping (my fave booties are here for $69)
Madewell: 25% off with the code CYBERMONDAY
Shopbop: buy more, save more. Up to 25% off with the code GOBIG16
Macy's: 20% with the code CYBER
Banana Republic: 50% off everything
Express: 50% off everything
Nordstrom: extra 20% off selected sale items (a TON of Hunter boots are marked down, too)
Lorna Jane: 30% off site wide! Perfect if you're looking to up your activewear game