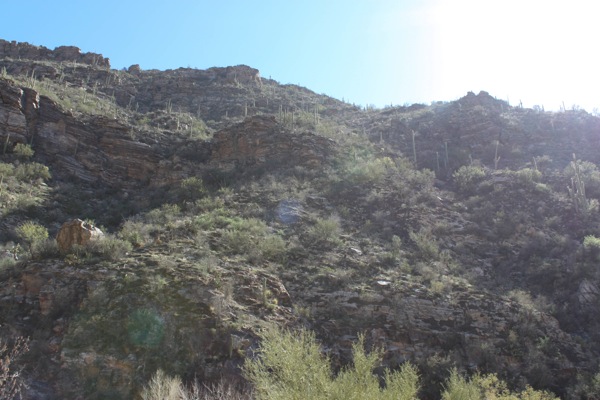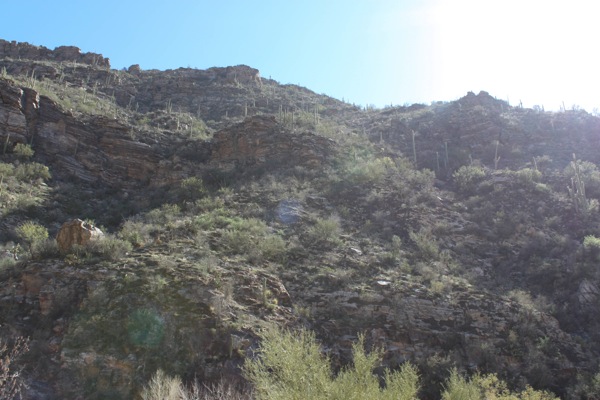 Hi! How was your weekend? Ours was a fun whirlwind of travel adventures: we made a roadtrip to Tucson. Of course, it was full of the usual T-town adventures: time spent with the fam and friends, Arizona basketball, dinner at my dad's house, and a glorious yoga class at Session.
The best?
Seeing these little cuzzies together again.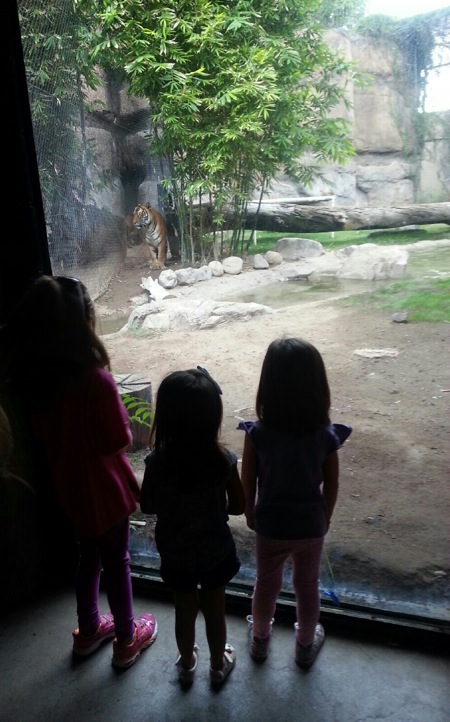 We all went to the zoo Friday morning, and it was the perfect weather for a zoo outing. It was cloudy, cool, and many of the animals were out and about. The girls (and everyone else there) went crazy for the baby elephant.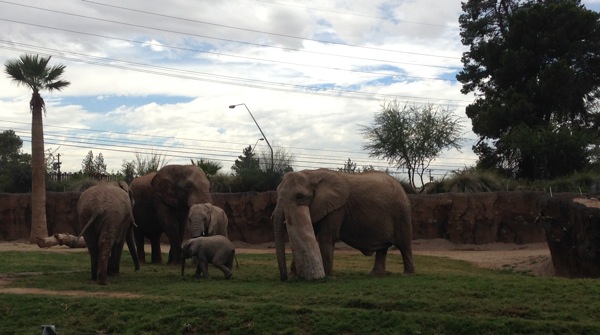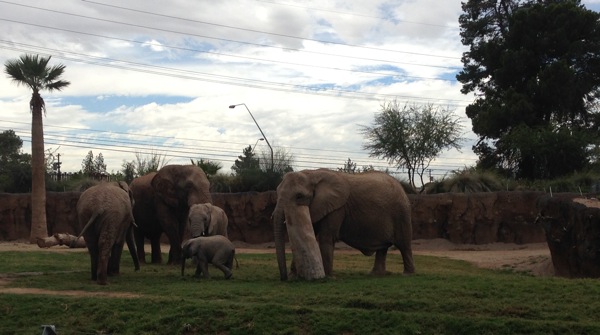 The dog cousins also had some quality time together 😉 Here's Caro with the latest addition to Kyle and Meg's family: Harley. This is the least blurry picture I have of them, as they were constantly chasing, rolling around and snuggling together.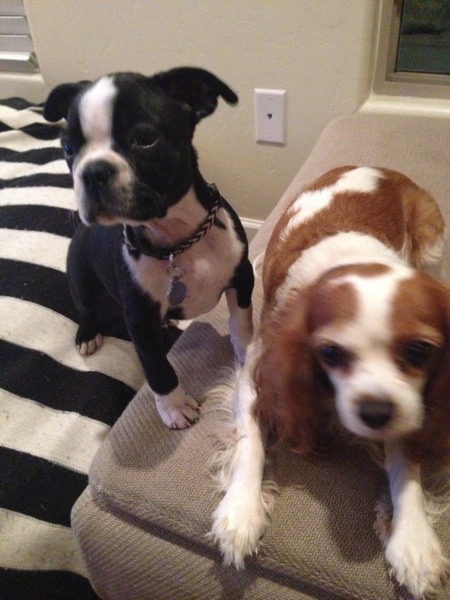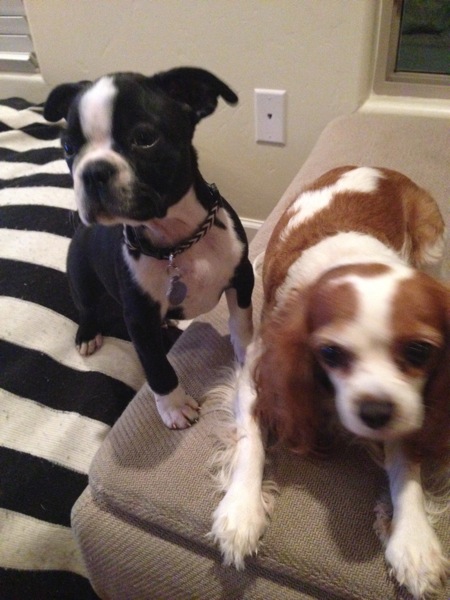 Saturday afternoon, we went to the Red and Blue Arizona basketball game: a scrimmage game and chance for the Wildcat fans to go crazy before the season officially begins. Tickets sold out in 90 seconds, and they packed 10,000 people into McKale, which was recently remodeled.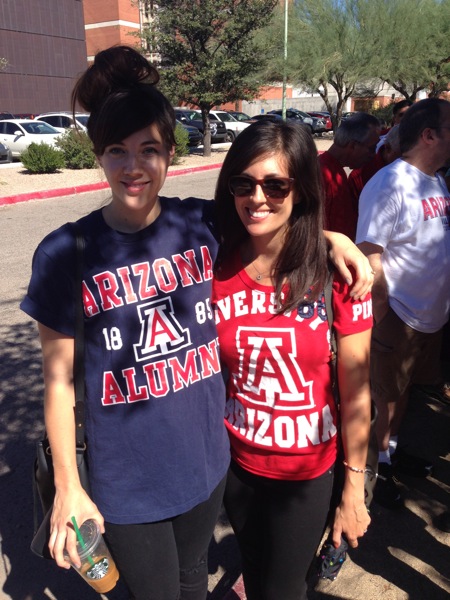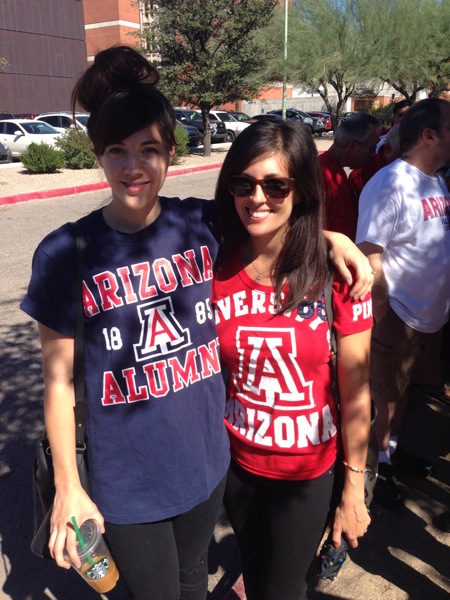 They had some pretty cool pyrotechnics for the team introductions, and McKale was INSANE. I couldn't believe how loudly everyone was cheering (two days later, my throat still hurts) and it wasn't even a real game. Oh, I love college basketball.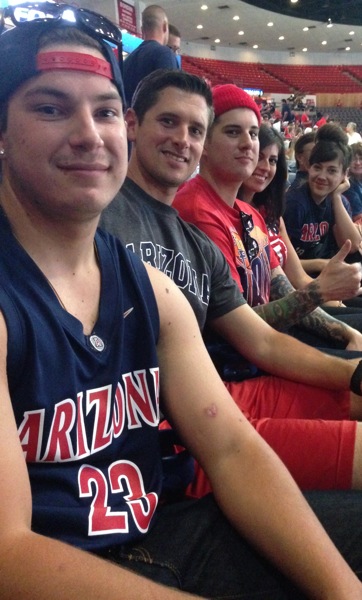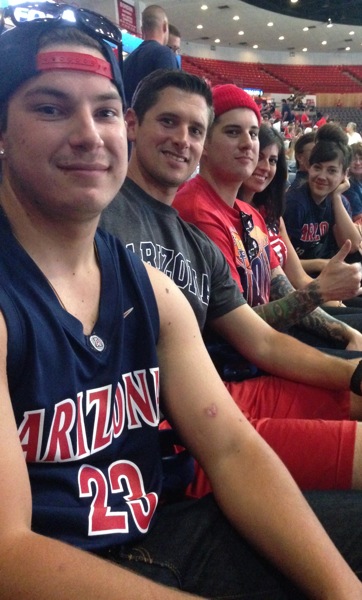 In addition to the renovated arena and new embroidered, cushy seats, many other things also got an upgrade. Like the nachos. They grew.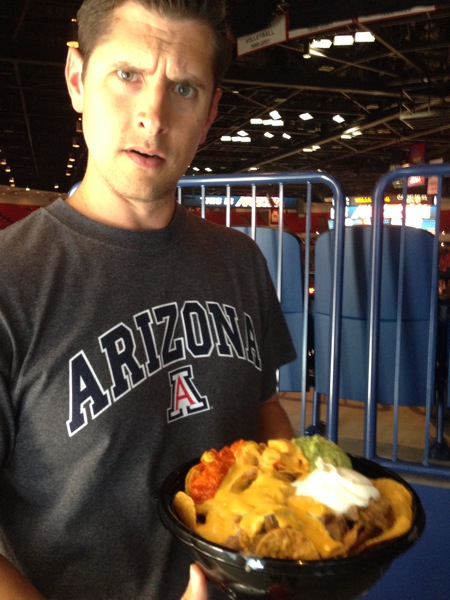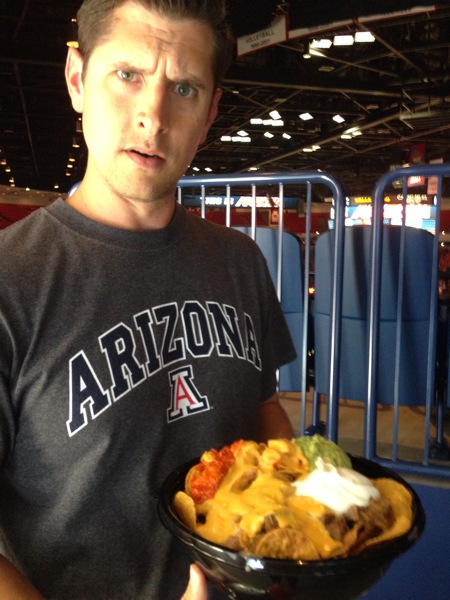 (That is the "Family bowl" of nachos, which the 6 of us shared haha)
We also had a glorious dinner at Sushi Garden, with a surprise dish from the chef: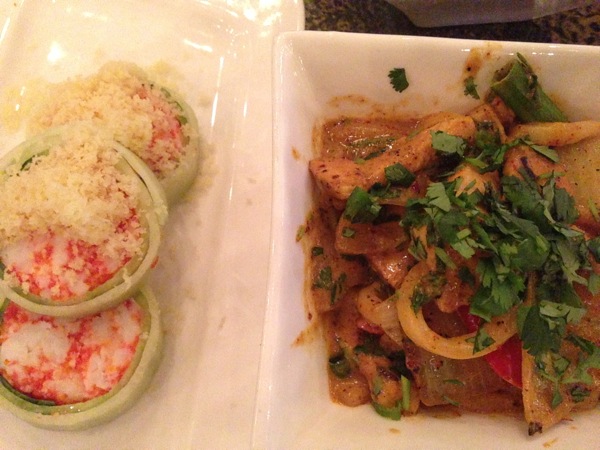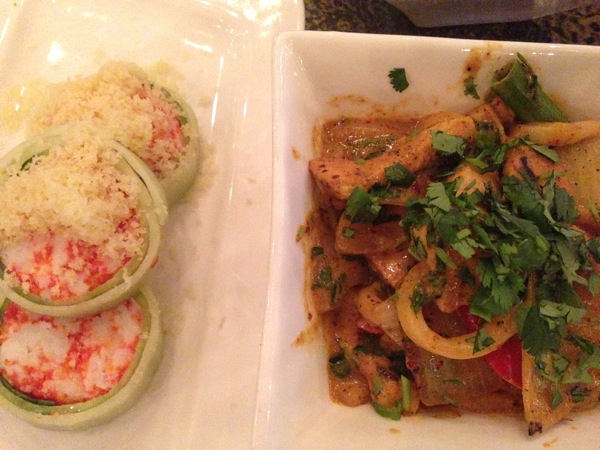 On the right is a chicken curry, made using house-made fish broth and served atop udon noodles. I want it every day.
Drinks and dessert at the Flying V:
A Mexican mule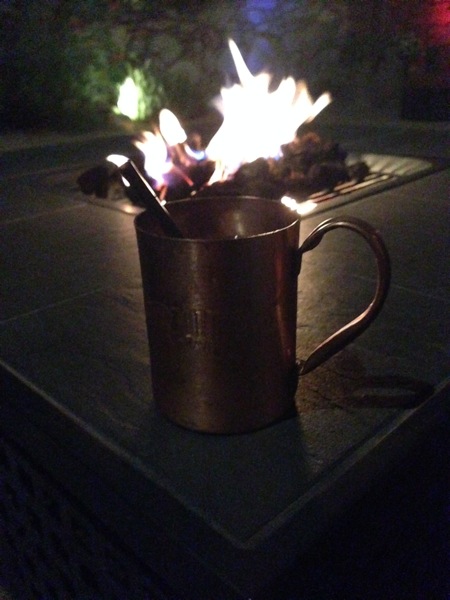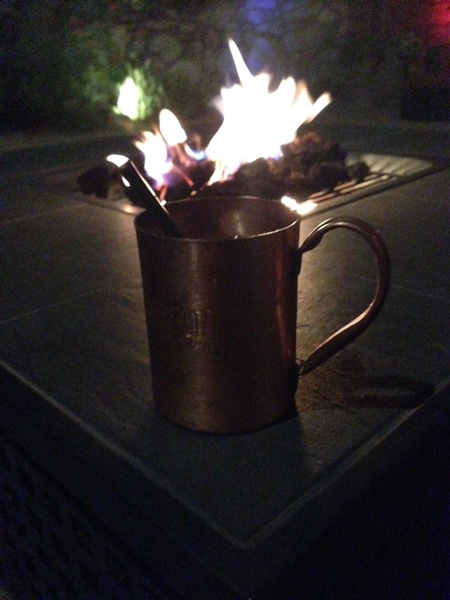 and dessert platter with creme brûlée, French toast, and chocolate-covered tres leches cake. No words.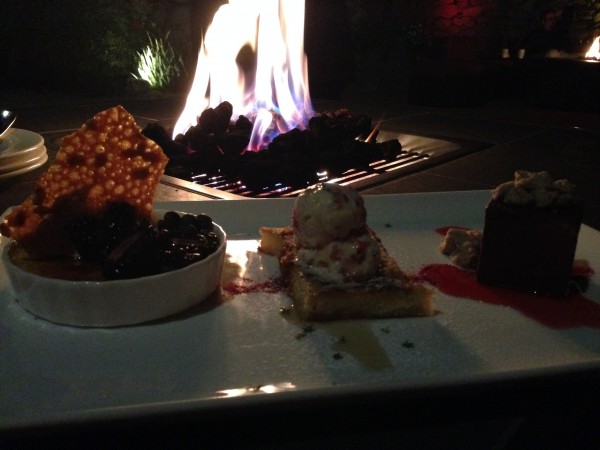 We're back home in San Diego and back to the usual Monday routine (and laundry mountain….) today. Just wanted to say hello and I'll see ya this afternoon with a new beauty DIY!
xoxo,
Gina