When we were feeling domestic the other day, the Pilot picked up a hummingbird feeder, since we had quite a few different bird feeders in Valdosta.
It's been really successful.
I came downstairs the other morning, and a HUGE turtle dove was eating out of the hummingbird feeder. I hope that's ok? All of the neighborhood birds have spread the word that we have food over here and have been hanging out. Birds kind of freak me out –I have a really weird dinosaur phobia and they're related- but I'm happy to feed them,
Bella loves chasing them,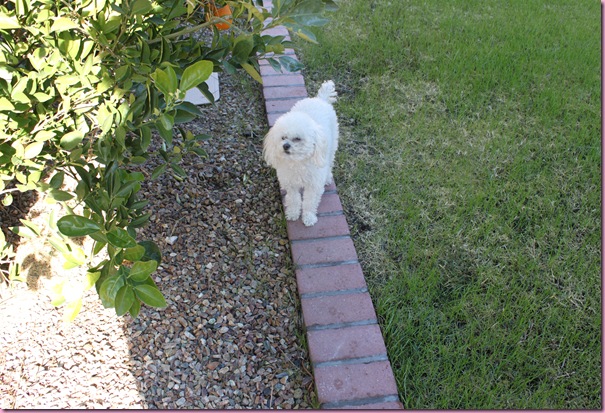 and the Pilot just likes birds, I guess 😉
(BIRDMAN! Haha. And I can't wait for his mustache to be gone in T-2 days. I asked to shave it for him and it was vetoed)
The Pilot has flown nights all week, so things have been a little backwards over here – I'm really looking forward to the weekend. Since he's been gone for dinners, I haven't been cooking much.
Amy has, though 😉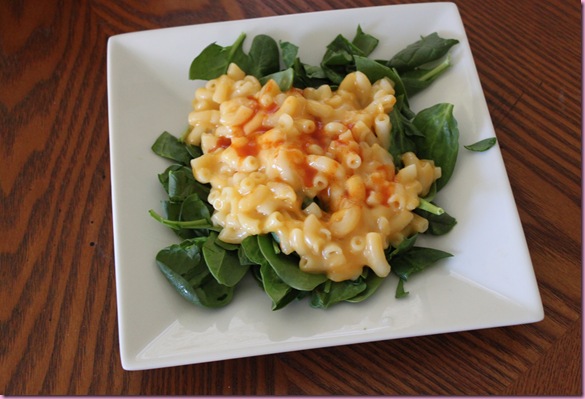 I LOVE this Amy's Mac N' Cheeze: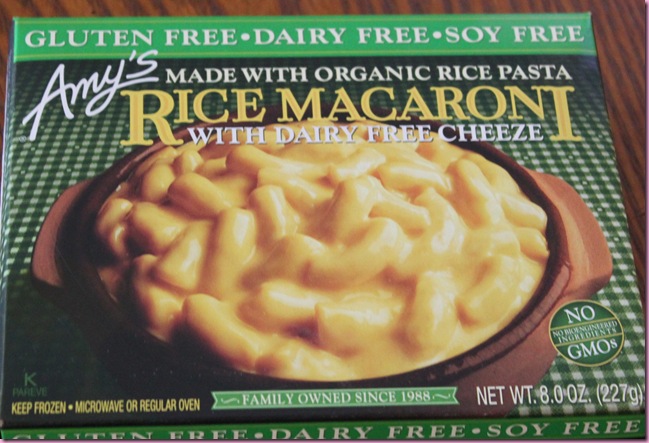 it's not healthy (over 700mg of sodium, high in calories and fat, low in protein) but it's a great little treat atop spinach with some hot sauce.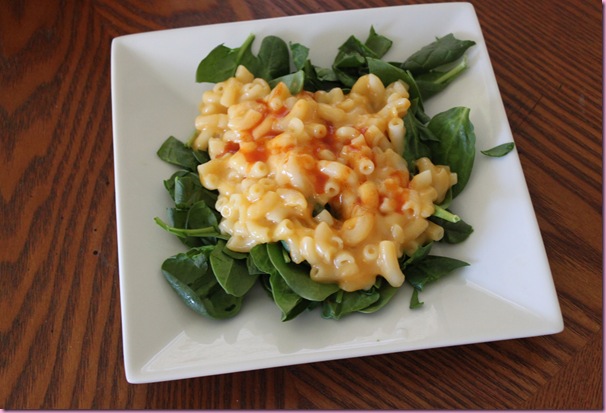 I set off the smoke alarm making a chicken burger for last night's dinner salad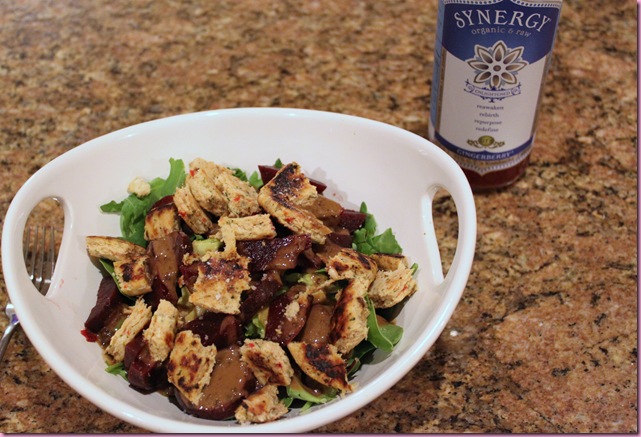 (with beets, avocado and balsamic)
and was really excited to try this new-to-me almond milk yogurt with breakfast.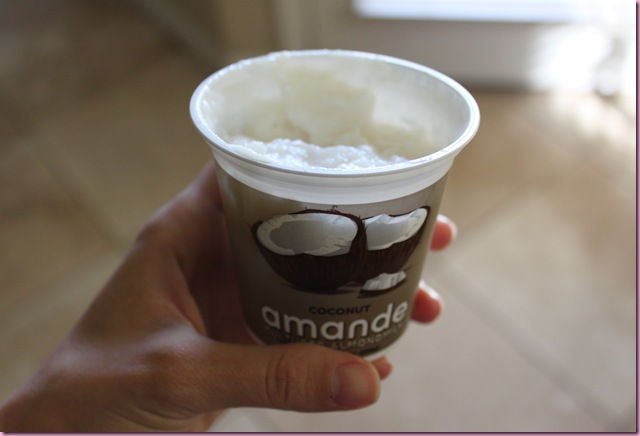 Maybe I got a bad one, but it was pretty foul. Too sweet and also kinda sour.
This morning, we're taking it easy, and then going for a walk to get some fresh air after we've recovered from last night's adventures 🙂
Have a wonderful day and I'll see ya later!
xoxo
Gina
Something to talk about: Do you have any phobias? It's funny because snakes and insects don't bother me too much but I am so creeped out by dinosaurs –I think it's the thought that they actually existed gets to me- but I cried on the Epcot dinosaur ride. I had mascara running down my face when I got off. That ish is scary, and I'll never go on the Jurassic Park ride.
Something to read:
Why you should lift heavier weights
How to get the right amount of sleep