I'm not sure why I waited 27 years to try Thai food.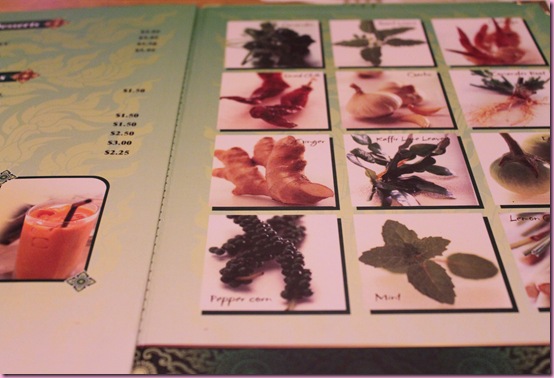 I've heard good things about it, but never got into it for some reason. Well now that I've finally crawled out from under my rock, I finally understand what the hype is all about.
We were looking for somewhere casual to eat last night, and walking down Mission, we stumbled upon a tiny Thai restaurant. I wish I would have snapped a photo because it was so cute, cozy, and packed to the brim <—a sign of a good restaurant. The Pilot said "Does Thai sound good to you?"
"Sure, I've been wanting to try it."
He couldn't believe that I'd never had it before, especially since I love Indian food so much.
So Thai it was 🙂
We got a few appetizers to try:
Fresh rolls with shrimp, tofu, veggies, peanut dipping sauce and another sweet dipping sauce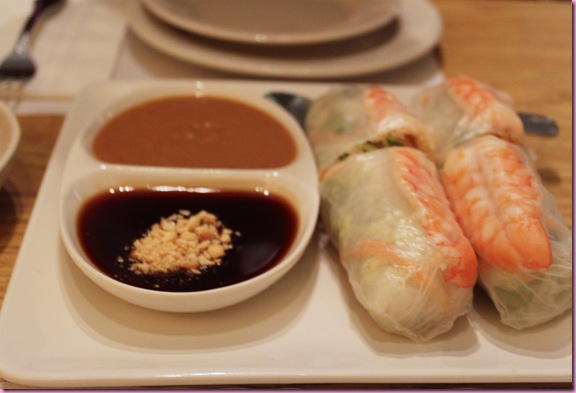 [These were so good. It was my first time trying a rice paper wrapper too, and I liked it. Chewy, and not too dense. I only wish these would have been a little spicy, as they were very sweet]
The Pilot got some crab wontons: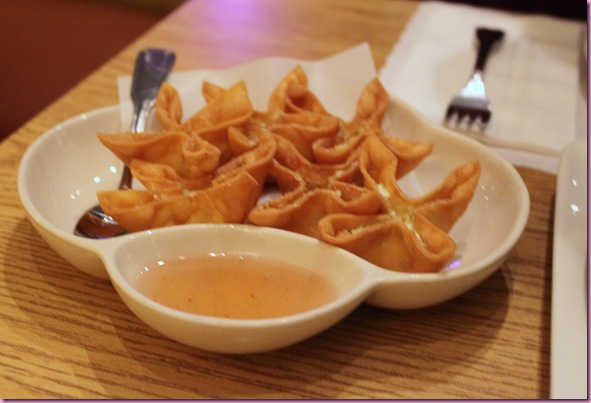 and we shared some salad.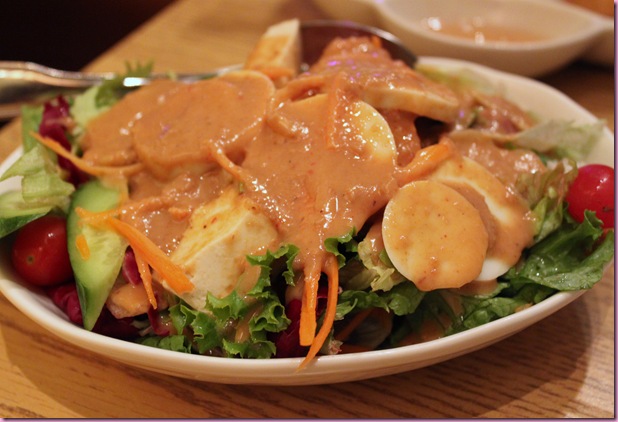 [egg, tofu, greens, cucumbers, and tomatoes]
I want to swim in peanut sauce forever and ever.
Entrees: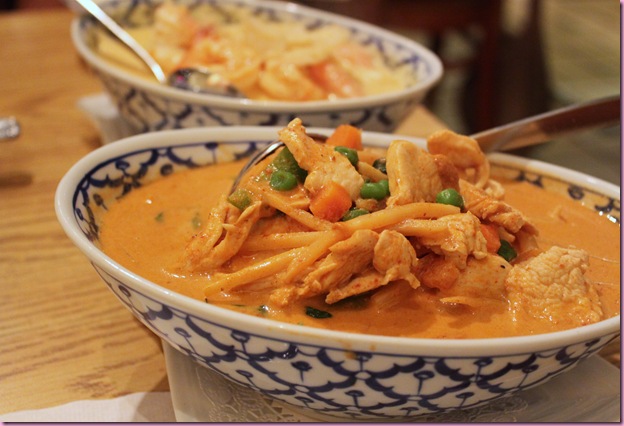 Red curry chicken and yellow curry shrimp
with brown rice for me, jasmine for him: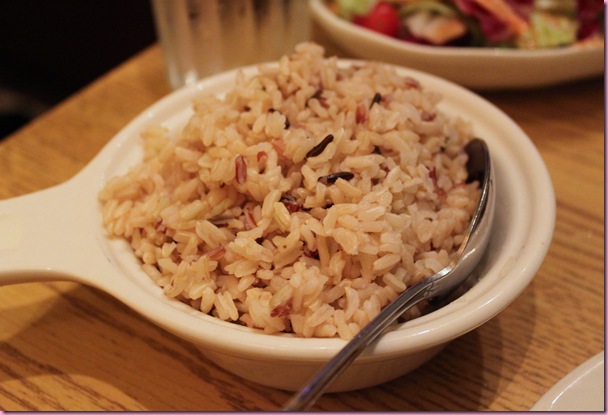 My plate (x2 ish)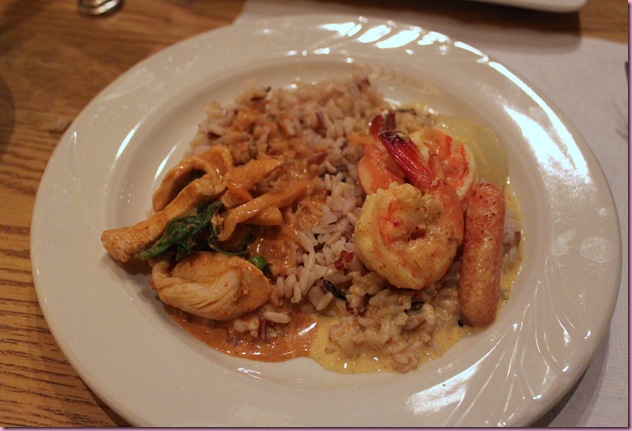 The verdict?
Incredible. Thai food reminded me of Indian food in the sense that it's so flavorful, but by using so many fresh herbs, Thai food feels really light and fresh. It wasn't the least bit greasy and with how much food I ate, I didn't feel gross afterwards. The broth in the curries was like a glorious blanket- I told the Pilot that this is the food you want to eat when it's cold outside and you've had a bad day. And that I was henceforth addicted 😉
After our feast, we came back to the hotel the lay on the lounge chairs,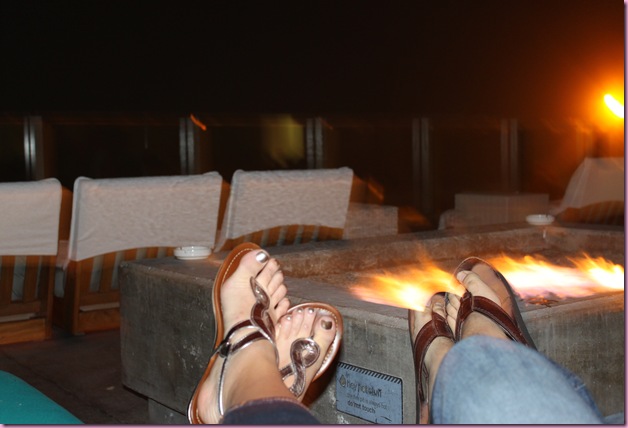 drink cocktails and mocktails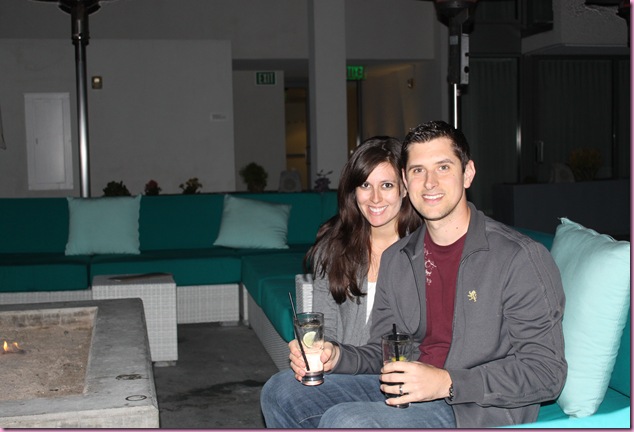 listen to the ocean and hang out. It was a very good night <3
This morning, we ordered room service for bfast and I'm off to yoga. Something about practicing yoga by the beach… there's nothing like it.
See ya later today with a family post!
xoxo
Gina
Something to read:
–Marge Simpson becomes a food blogger <—did anyone catch this episode last night?
–10 ways to have a happier life
–Low-calorie cocktails for fall