You stay classy, San Diego
After an afternoon of driving, the Journey station on Pandora, lots of reminiscing and goofing around, many stops to stretch my swollen ankles (and randomly seeing a friend of mine at a California gas station!)
we made it 🙂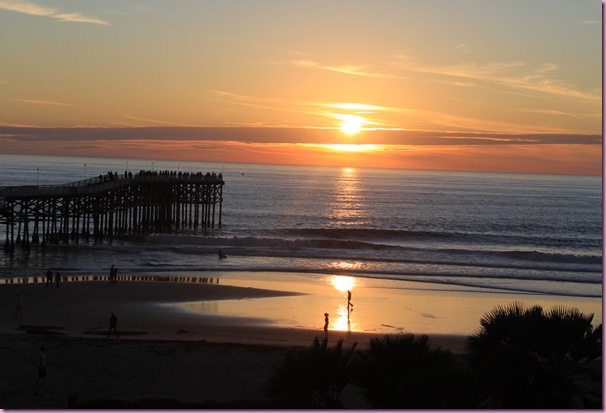 It's absolutely GORGEOUS here. It's been quite a few years since I've been to San Diego (high school maybe?) and the Pilot has never been, so it will be fun to explore it together.
Our hotel is lovely, too.
Nice comfy bed: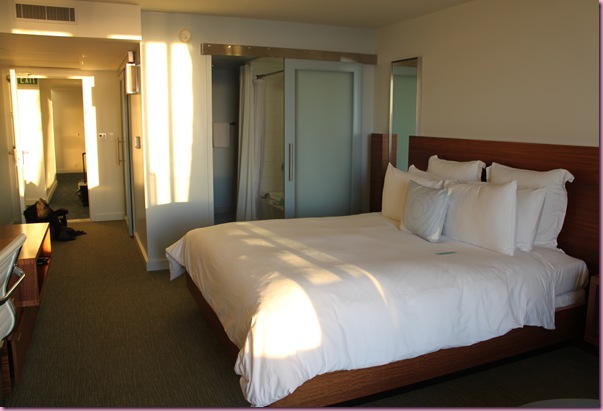 Standard desk, TV: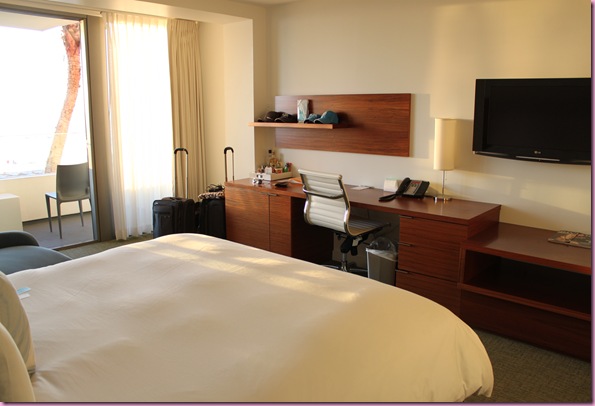 Powder room: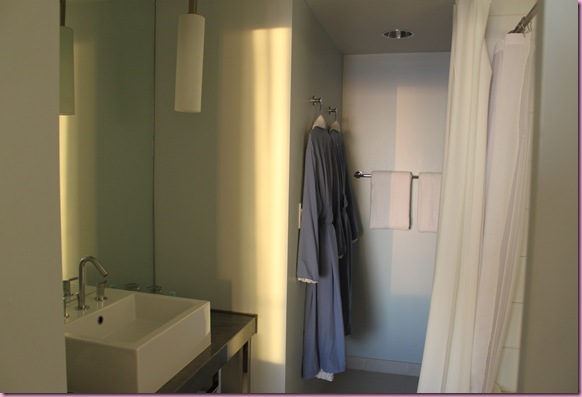 But what takes it over the top is the view from our room….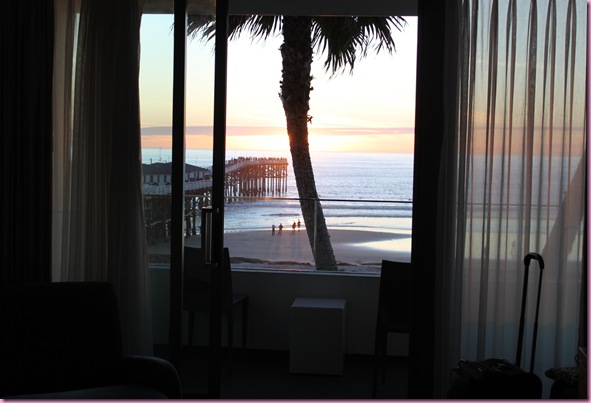 We got here just in time to watch the sunset from the balcony,
and below on the beach, many people were doing the same- just standing there amazed.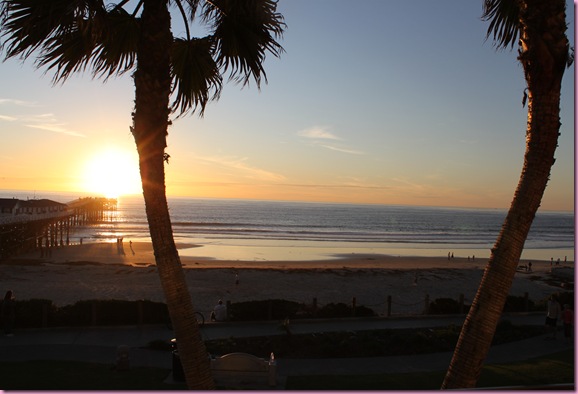 We walked around to check out the surrounding hotels and see what stores and restaurants were on Mission, and now we're back at the hotel getting ready for dinner.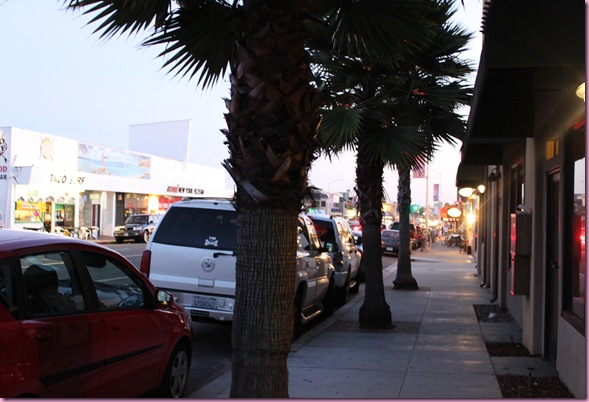 I think there's a lounge chair and a mocktail with my name on it…. 😉
See ya in the morning!
xoxo
Gina
Something to talk about: When was the last time you went to the beach? What's your all-time fave spot? One Ocean holds a special place in our hearts, but the hotel we're at now may be our west coast version.
And just so you can have people ask you "which way to the beach", here's
Something to do:
Sunday Night Arm Burner!

Add this in to your next weights routine, or after the Schweaty November Workout for a nice bonus burn. [As always, check with a doc before making any fitness changes and honor your body and your injuries]

*Since the focus of this burner is to build muscular endurance instead of strength/power, focus on doing as many as you can with good quality during the 1 minute time period. If you tire before 1 minute, that's ok! Remember with strength training failure = success.

-Burnout bicep curls: start at a weight slightly heavier than you would do (Maybe 2 weights up?) and do as many reps as you can (aim for 10). Put the weights down, grab a slightly lighter weight and do your second set (10-12). For the third set, grab your usual weight and do 10-15. You may notice that your usual weight will feel twice as heavy.

-Bench tricep dips- as many as you can do within 1 minute

-Decline push-ups – as many as you can do within 1 minute

-Overhead press- as many as you can do within 1 minute

Stretch.