So many fun adventures today!
A world beat class (which was amaaaaaazzing)
hike at Sabino Canyon
and dinner with an intimate party of 17.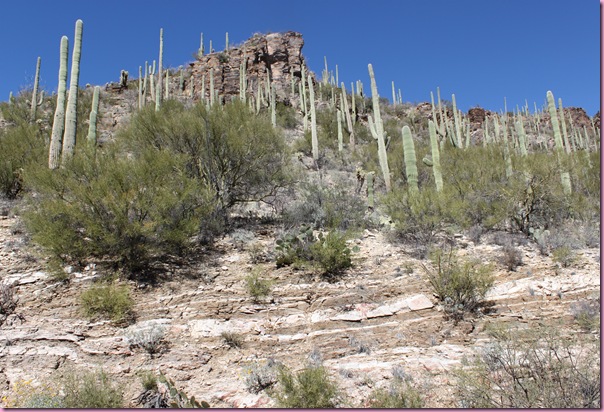 I was SO excited to take world beat this morning. As I mentioned before, there's no recorded music, only live drummers, and we dance to international rhythms including African, Latin and bellydance- ridiculously fun. One of the girls called me up to the front to merengue with them, and I loved being back up there, yelling and shaking with my friends 🙂
Big bowl of oats: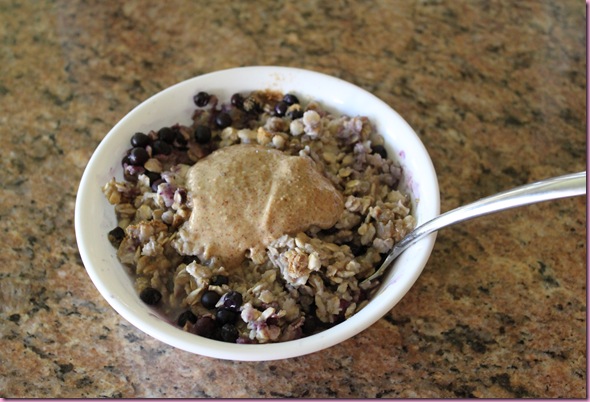 (1 C oats, 1 scoop Sun Warrior, blueberries, blob of almond butter)
and we took the fam to Sabino Canyon.
The weather was perfection: breezy and in the 70s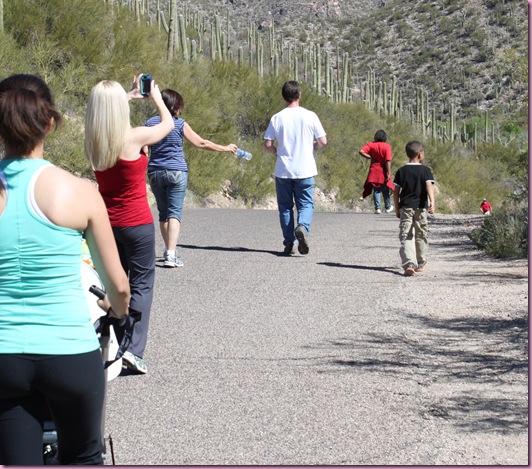 tons of hikers, bikers, tram-riders and runners
gorgeous scenery, per usual.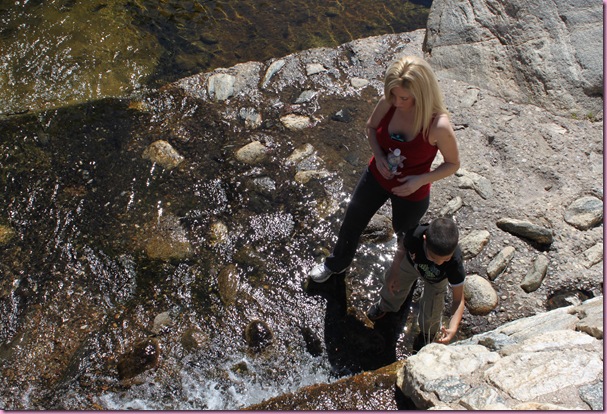 I haven't taken Liv to the canyon because someone told me it's rattlesnake mating season (?!), so it was her first hike. She was very hungry when we got home 😉
The Pilot grilled and amazing lunch, we chilled and then met up with my family at Trail Dust Town, a fun little Tucson tourist trap.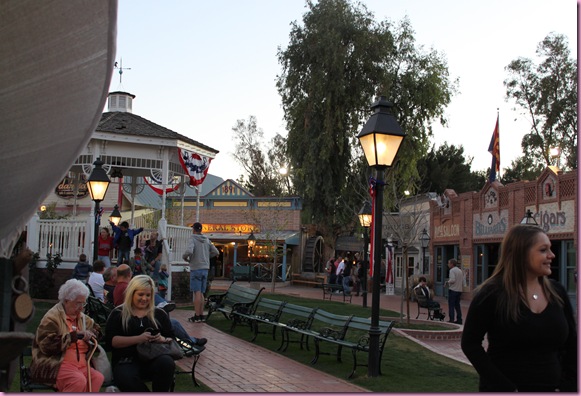 There's a cowboy performance, lots of cute little western shops, and the infamous steak house where ties adorn the ceiling and walls. The food is really mediocre, but we bought cheap-o ties for the guys to wear and thought it would be fun for our 5 year-old nephew to get his tie cut off.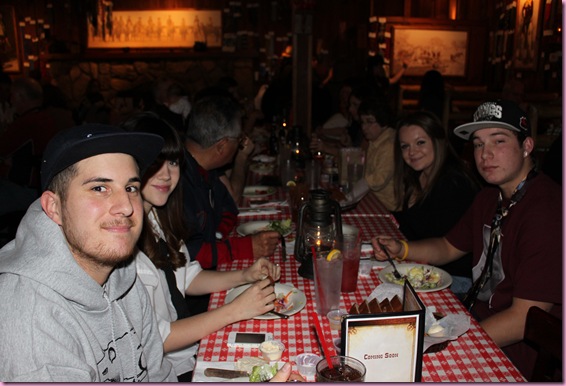 As expected, the food was indeed mediocre, the company was fantastic, and no one cut off the ties at our table. The reason: they lost their cowbell. Tie fail. Haha.
Now we're back at the house, and I'm going to do some damage to the filling of this chocolate berry tart…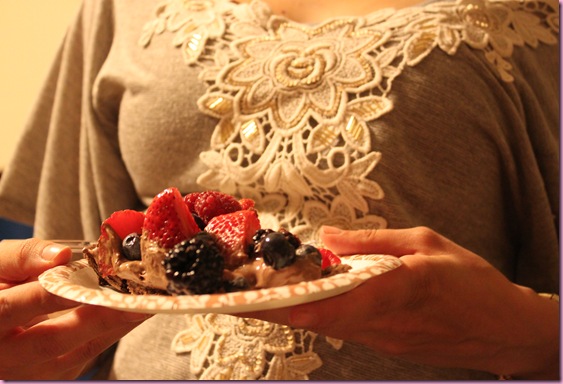 Night <3