Hi friends! How was your weekend? Hope it was a relaxing one spent with those you love. We didn't have many plans, and fully embraced a low-key weekend after a crazy week.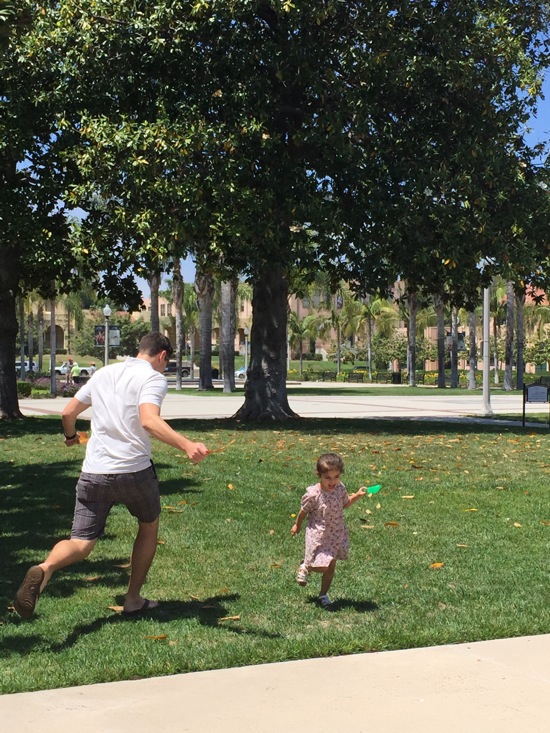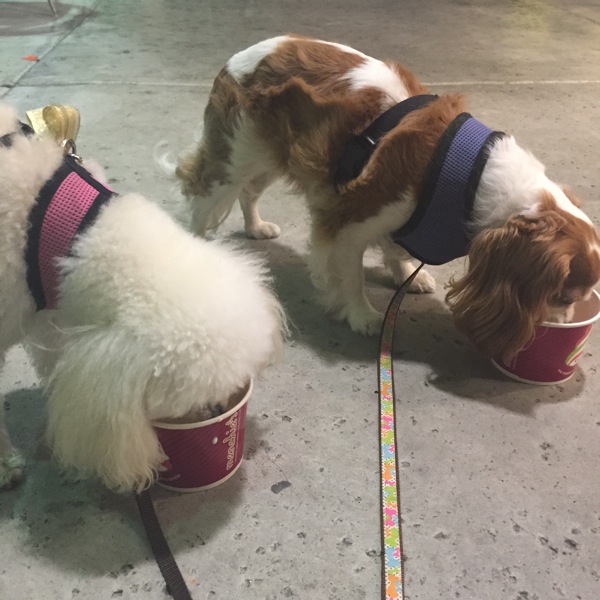 (dogs love Menchie's, too. We get them a tiny bit of plain vanilla.)
Some pics from the around the weekend:
Got the hair freshened up,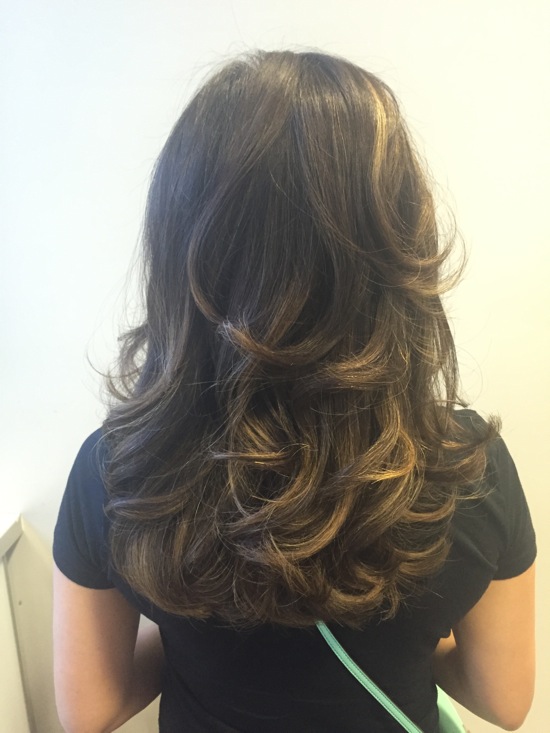 (PS if you're looking for someone in San Diego, I highly recommend Shaylin at Jol Salon. I get really nervous when someone besides my mom does my hair, but Shaylin is awesome. Also, they have these shampoo massage chairs that basically feel like you've been enveloped into one hundred hands. I can't even explain it, but it makes me consider booking random shampoo appointments haha. They don't know I have a blog or anything like that, but wanted to spread the love!)
and had a fun zoo date with my best girl + some friends.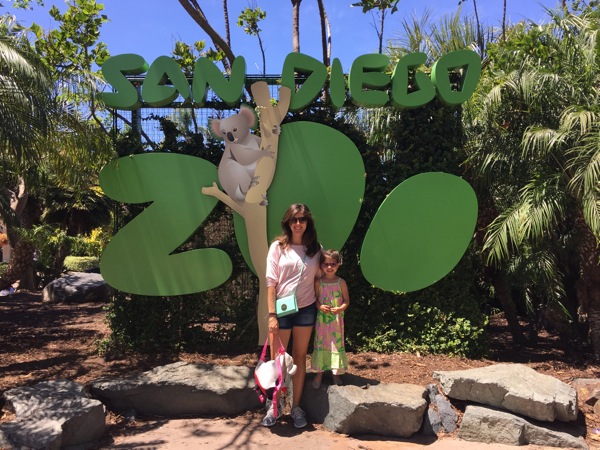 Friday night was orangetheory -which felt way more challenging than it has in a while- and family dinner at Soup Plantation (aka Liv's favorite restaurant).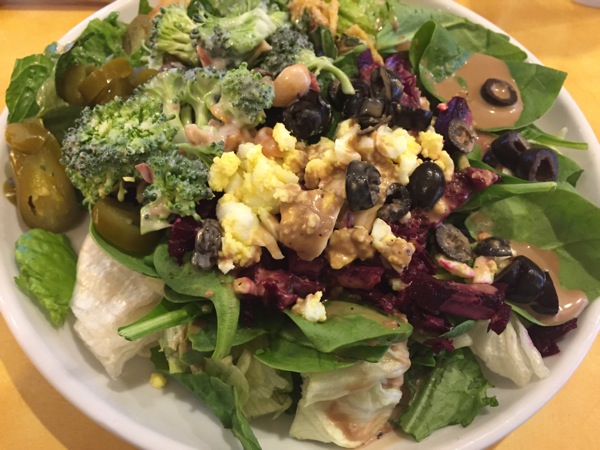 Ok, so I love it as much as Liv does. I'm pretty sure a salad bar in the house would be my dream. 😉 In Tucson, we would take Liv to Sweet Tomatoes if she didn't have much of an appetite that day. It still works. In Tucson, the Sweet Tomatoes is great, but here, it's an entirely different level. They have beer, wine, avocado, and you can add grilled protein to your salad if you'd like. We're huge fans.
Saturday morning, I taught Zumba, then we took Liv to her first swimming lesson. Even though she's in the ocean quite often, she's very rarely swimming in a pool. I'm not a great swimmer -I can float on a raft and doggie paddle like a champion- so I would love for her to have that skill, so she can feel confident in the water. She did an amazing job at her first class.<3
Next was a member appreciation lunch at the gym,
yoga teacher training (we learned about the bandhas and using them to seal in energy with a powerful meditation),
and grilling at home.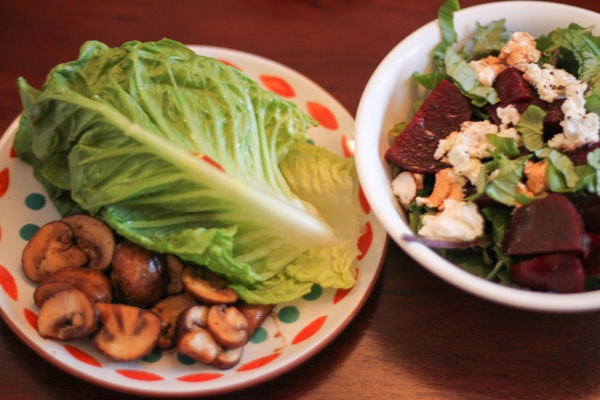 (There is a burger hidden under the romaine leaves with goat cheese, ketchup and mustard.)
Sunday, we all slept in (GLORIOUS), enjoyed brunch, and then hit up the last day of Friends & Family sale at World Market.
The Pilot was slightly skeptical, but was quickly won over by the two-for-one Duplo bars.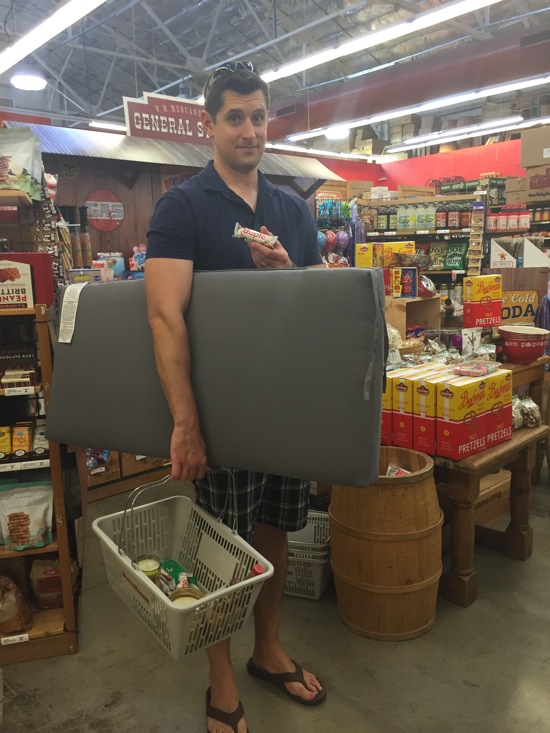 We got some stuff for the patio, an end table, and a few spring things for around the house.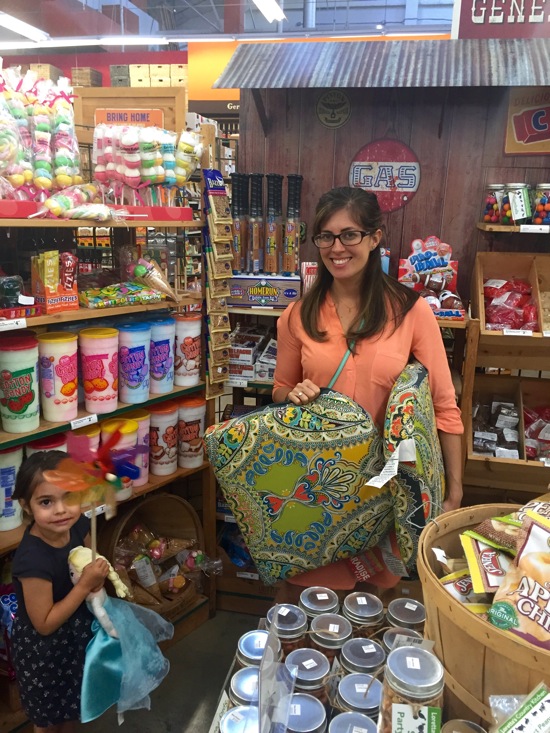 If I had full reign of the decorating, here's an idea of what would happen….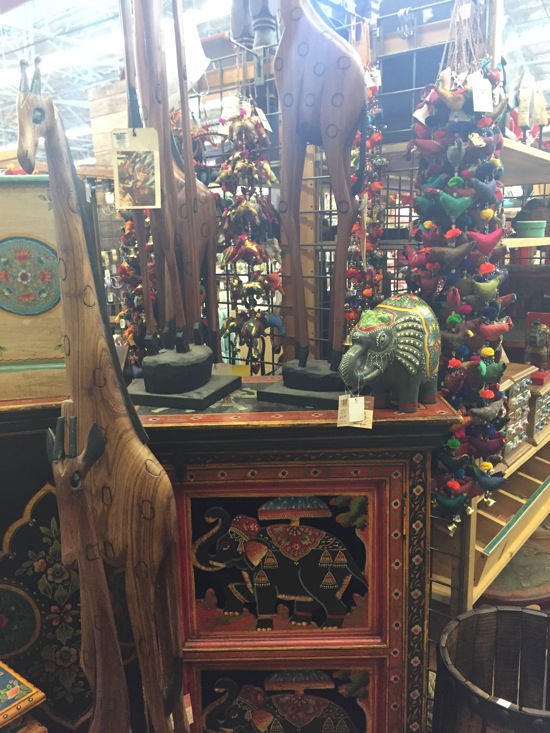 Yesssss.
Lunch dates: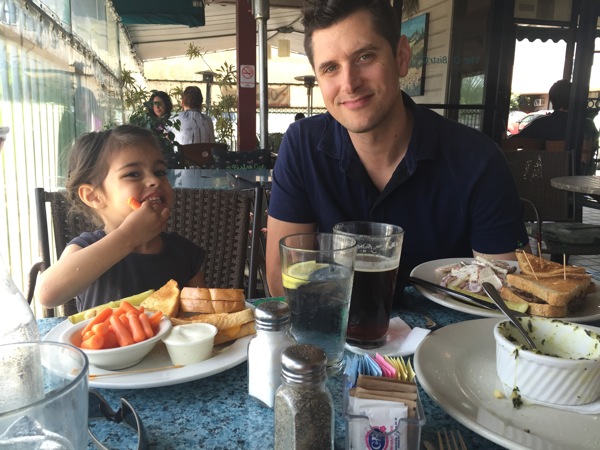 Hope you had a wonderful weekend! Heading off to teach. <3
xo
Gina
If you had to pick ONE favorite store, what would it be? For me, it's a close tie between Home Goods and World Market…
Check in with today's workout here!
Something to do: this sprint ladder workout! Your cardio will FLY by, and this is an effective workout to boost speed and increase metabolism.
Zulily is having a great sale on the RYU (Respect Your Universe) athletic wear. They invited me to curate some of my favorite products from the line, and everything I tried is very high quality and fits well. You can check it out here if you'd like! (<— that is my link for tracking purposes, but I'm not receiving any referral or affiliate credit)