Healthy Cinco de Mayo recipes
Helloooooo! How's the afternoon treating ya? It's been a fun and busy one over here. Standard Monday with spin, Liv's gymnastics class, BODYPUMP and running around with errands. We're going on a little trip this weekend, so I'm trying to get some things together now so it's not the usual end-of-the-week scramble. I'm also trying to figure out what fun preschooler-friendly events are in Las Vegas.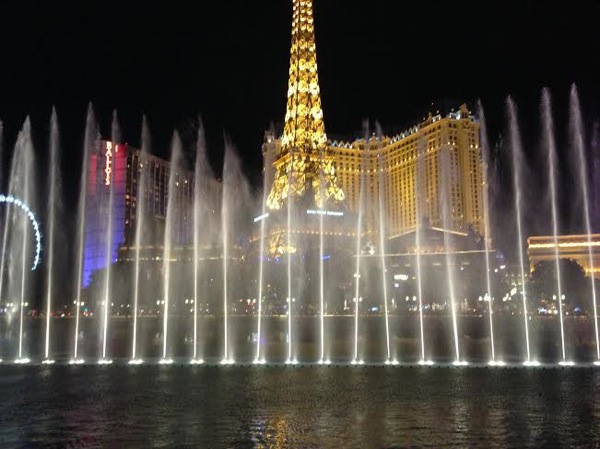 (THE BEST)
When I was younger, there were a lot of cool theme parks, shows and arcades. Vegas has changed a bit since then. The streets are littered with beloved TV and movie characters (in costumes that are a little rough haha), and it will be interesting to see Liv's reaction. "Mama, why is scary Elmo getting sick in the trash can?" "Look away!"
I can't believe tomorrow is already Cinco de Mayo. I was quickly reminded when we tried to drive through Old Town this weekend (big mistake). Though I obviously won't be participating in the bebidas this year -just looking at the margaritas longingly like some drink creeper-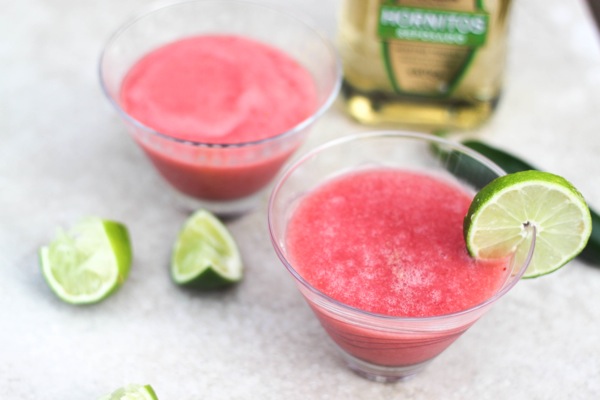 you can bet your booty I'll be enjoying a Mexican feast with the fam. 🙂
Maybe it's the fact that I grew up surrounded by it, but I wholeheartedly believe that Mexican food is the easiest to cook. Many of the spices and flavor profiles replicate each other (lots of garlic, cumin, chilies, citrus flavors and cilantro), and really, just make something, wrap it in a tortilla and put some salsa on it. Boom. Mexican food. 😉 (My ancestors are shaking their fists at me right now.) I thought I'd share some of my healthy faves if you're looking for create a feast this year.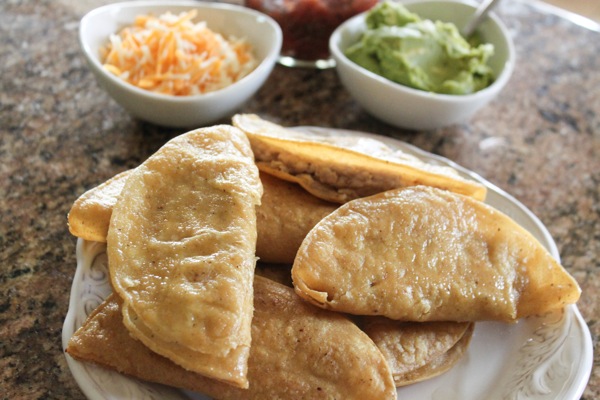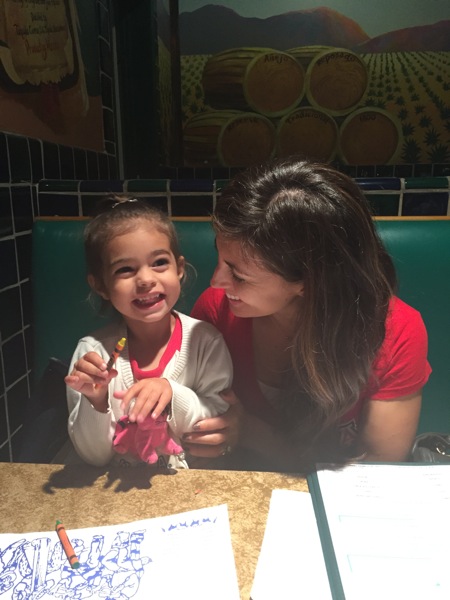 (At Coyote Cafe, one of our Mexican standards in Old Town. We also love Miguel's.)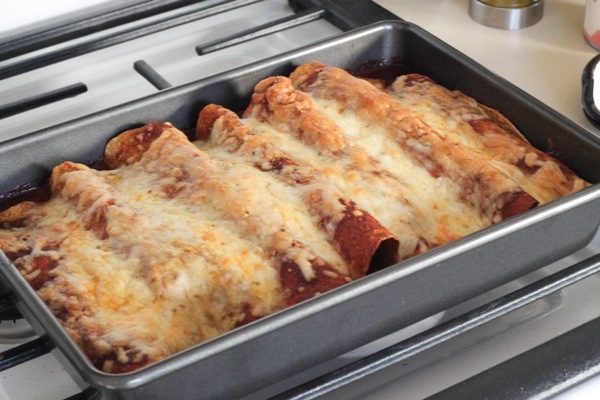 Fish taco bar with house guacamole and fresh salsa.
Margaritas! For extra pizazz, try these strawberry jalapeño margaritas.
This fruit salad. It it's a sweet side dish to complement all of the spicy and savory foods.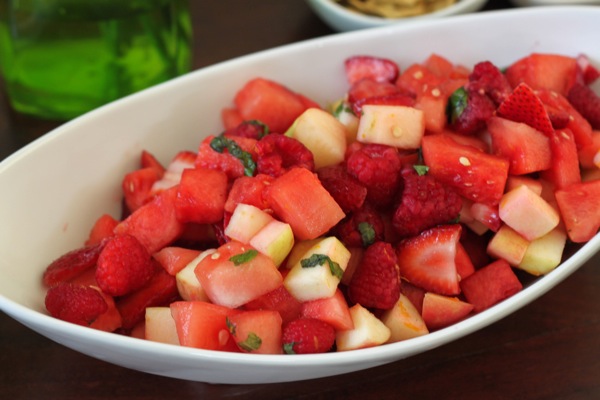 The easiest Mexican rice you will ever make.
Same goes for the frijoles.
Enchiladas!! You can fill them with anything you like, but here's my classic chicken recipe, sweet potato and black bean, and veggie. If you make the sauce from scratch, you will never go back.
Classic sangria. (The tequila is the not-so-secret ingredient. Watch out for snacking on the fruit haha.)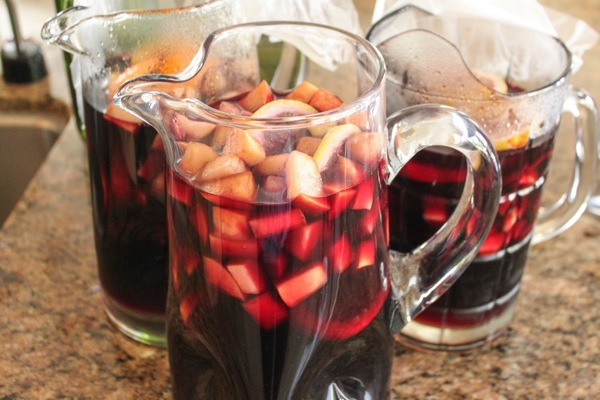 Some fun dessert ideas:
If you're looking to keep it light, try these popsicles or this sorbet. If you're going for it, I highly recommend this tres leches cake (THE BEST) or some sopapillas.
Are you celebrating Cinco de Mayo? Any fun traditions? Have you taken a little one to Las Vegas? (Last time we went was for the PAC-12 tourney last year, and we took Liv when she was 4 months old!) I'd love any ideas for fun things to do. We will definitely be hanging out at the pool and eating gelato while watching the Bellagio fountains.
Hope you have a great night!
xoxo
Gina